Bluewaters Dubai: The Ultimate Dubai Experience
Table of Contents
Overview of Bluewaters Island in Dubai
Bluewaters Island, also known as Blue Water Island Dubai, is an impressive man-made island situated just off the coast of JBR in Dubai. This multi-billion-dollar project by Meraas is home to the world's largest observation wheel, Ain Dubai. Positioned across from The Beach, this island is poised to become a prominent tourist destination in Dubai, offering a variety of leisure activities, beachfront experiences, high-end resorts, and dining options. The comprehensive plan also encompasses 132 retail shops, upscale hotels, and the popular Cove Beach.
This waterfront development set sail in 2013, with key construction work undertaken by Van Oord, Hyundai Contracting, and Starneth Engineering. Approved by H.H. Sheikh Mohammed bin Rashid Al Maktoum, the Ruler of Dubai, it stands as one of Dubai's premier master-planned residential islands, offering opulent waterfront properties.
How to Get to Bluewaters Island
You have got a couple of ways to reach the island:
Metro & Bus: Start by catching the Red Line, which you can pick up at Emirates Towers Metro Station or Ibn Battuta Metro Station. Hop on a train headed for JBR and make your way to Jabal Ali Metro Station. From there, grab bus F57 from Jebel Ali Metro Bus Stop Landside, and it'll take you to Bluewaters Island 1.
Water Taxi: If you prefer a more scenic route, you can still use the Dubai Metro Red Line. Get off at DMCC Metro Station, and take a leisurely 15-minute stroll to Dubai Marina Mall Marine Transport Station. There, you can catch the water taxi BM3, which will whisk you away to Bluewaters Marine Transport Station.
Check out the best service for flight booking with Safaraq.
Best Time to Visit Bluewaters Island
The most ideal moments to enjoy a tranquil trip to Dubai's Bluewaters Island are in the early morning, from 9:00 AM to 11:00 AM, and in the evening after 5:00 PM. These times offer the most rewarding experience for exploring this beautiful destination.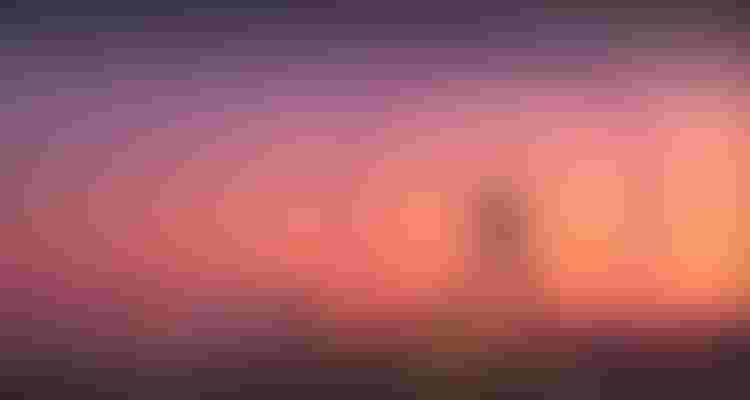 Top Attractions at Dubai's Bluewaters Island
Caesars Palace Dubai
Bluewaters boasts the exclusive honour of hosting the sole Caesars Palace outside of the iconic Las Vegas original, and it truly upholds the legendary imperial tradition. As one of Dubai's finest resorts, it provides exceptional hospitality and top-notch amenities. Picture immaculate pools, a distinctive spa, a special kids club, and a selection of exquisite dining establishments. While all the rooms are delightful, if you can, we highly recommend reserving a suite to enjoy the added perk of having a complimentary butler service at your disposal.
Cove Beach
Cove Beach is a fantastic spot right by the sea, ideal for spending a relaxing day. It's more than just a beach – it's a place where you can dine at a restaurant, chill in a lounge, and take a dip in one of three pools, all with the stunning Arabian Gulf as your backdrop. The Mediterranean atmosphere here is so inviting. Indulge in the freshest seafood at Two.0 restaurant, and afterwards, find your own private cabana or a comfy day bed on the sandy shores. The beach club really comes to life on weekends, with vibrant lounge music filling the air.
Related: The Best Beaches for Family in Dubai.
The London Project
Bluewaters Island boasts a variety of delightful dining options, but one that consistently stands out is The London Project. When you enter, you'll immediately notice a captivating collection of commissioned art, and you can also tune into community discussions in their in-house podcast studio. And that's just the beginning – we haven't even talked about the delicious food yet! The menu celebrates the best of 'London Eclectic' cuisine, offering standout dishes like zesty lime and chilli squid, savoury beef croquettes, and classic battered fish and chips.
The Pods
Are you in the mood for an exquisite, intimate dining experience? The Pods is the ideal option for you. These see-through cocoons not only guarantee your privacy with your chosen companions but also shield you from the elements while allowing you to enjoy the "outdoor" atmosphere.
The decor is inspired by a botanical theme, enhancing the open-air ambience. You can savour a delectable selection of Pan Asian dishes, such as the comforting Malaysian beef rendang, Burmese khow suey noodle soup, a variety of dim sum, delightful soups, and much more.
Tr88house
If your children are eager to have some fun with their friends, there's a whole world of entertainment waiting for them at Tr88house indoor play emporium. Whether they're in the mood for interactive playtime or a delicious meal from the gourmet food hall, this place has something for everyone.
The smallest visitors can embark on adventures in multi-story mazes and dive into ball pits at the Munchkin Monster soft play area. Meanwhile, older kids can have a blast by bouncing around in the trampoline park, engaging in intense laser tag battles, or honing their skills in glow-in-the-dark mini golf. And to make things even more exciting, there are entertaining shows featuring vibrant characters mingling with the crowd. It's a world of fun and adventure all under one roof!
Best Places to Shop at BlueWaters Island
Arabia To Go
Discover a unique fusion of Arabian heritage and contemporary lifestyle products at Arabia To Go. From captivating fragrances to everyday essentials like soaps, as well as exquisite art and design pieces, our selection is a delightful blend of goods from Dubai and Arabian origins. You'll also find a plethora of souvenirs to bring back home.
Beyond the Beach Ocean
Indulge in an authentic boutique shopping experience designed for the modern woman at Beyond the Beach Ocean. This charming shopping outlet offers a relaxed atmosphere where women can browse top lifestyle brands, including Seafolly, Oakley, and more. Don't miss this high-end shopping experience during your visit.
Get the best deals on booking hotels in Dubai with Safaraq.
Camel Company
Camel Company stands as a leading shopping destination for Arabic-themed gifts and souvenirs. Drawing inspiration from the craftsmanship of local artisans, our collection includes novelty items, stationery, T-shirts, mugs, and more.
Hamac Beach Boutique
If you're on the hunt for the latest beachwear trends, Hamac Beach Boutique is your one-stop shop. We offer a wide range of chic designs crafted from durable fabrics in a variety of colours. Find the most appealing beachwear items for yourself and your family here.
The Little Things
At "The Little Things," explore a diverse range of items including video gaming products, comics, figurines, and hobby ideas. Our well-stocked store is a favourite among kids and collectors alike, offering an array of one-of-a-kind items.
Typo
Discover a treasure trove of authentic gifts and stationery items from one of Australia's fastest-growing lifestyle brands at Typo. You'll find a vast selection of gifts to bring back for friends and family, making it the perfect shopping destination.
Plan Your Vacation to Dubai with Safaraq
Dubai, a thrilling tourist haven, beckons those seeking diverse cultures and a plethora of activities and adventures. Safaraq is your ultimate partner in maximizing your Dubai experience while minimizing costs.
Say goodbye to missed opportunities due to inadequate planning. Connect with us today for a seamless travel experience and unforgettable adventures.
Featured tourist services
We offer top tourist services with the highest standards of quality and luxury with 24/7 follow-up.
Flight reservations
Tourist programs
Hotels and Resorts
Car Reservation
Group Tours
VIP Services
Subscribe To Our Newsletter
Find More About The Latest Safaraq