The Best Beaches in Alanya for Swimming and Relaxation
Alanya is a charming resort town located along the central Mediterranean coast of Turkey, often referred to as the Turkish Riviera. This picturesque destination boasts expansive beaches, adorned with numerous hotels. Among these, you'll find Cleopatra Beach, a place with historical significance as it's believed that the famous Egyptian queen herself once swam there.
Table of Contents
Overlooking the beachfront, perched atop a rocky bluff, is Alanya Castle, which has been transformed into an open-air museum. As you explore the area around the castle, you'll come across charming Ottoman villas with distinctive red tile roofs. And don't miss the iconic Red Tower, an octagonal structure that has become a symbol of the city since its construction in 1226.
Top 7 Beaches in Alanya, Turkey
Cleopatra Beach
Cleopatra Beach, nestled approximately 2 kilometres from Alanya's city centre, is a renowned destination known for its stunning beauty and golden sands. This beach is easily accessible and boasts shimmering turquoise waters, with a fascinating legend that suggests the sand was specially imported from Egypt for the famous queen Cleopatra.
Beach facilities at Cleopatra Beach include restrooms, sun loungers, umbrellas, and dining options provided by beachside establishments. Furthermore, the beach offers a range of exciting activities such as boat tours, parasailing, jet skiing, and sea biking for those seeking adventure and fun along its picturesque shores.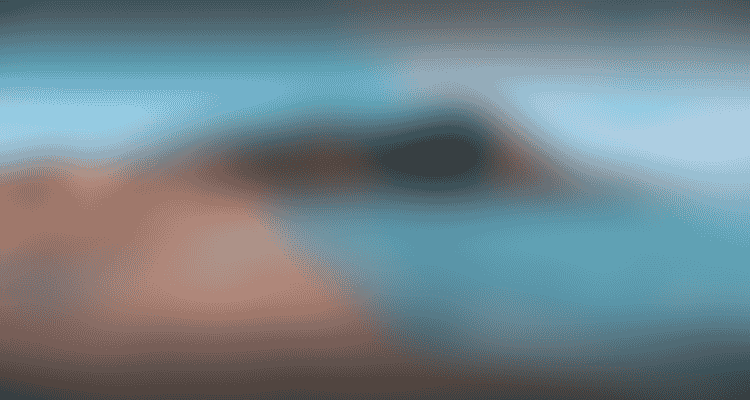 Damlatas Beach
Damlatas Beach, situated at the western end of the enchanting Alanya peninsula, stands out as one of the region's most renowned coastal getaways. This beach proudly flies the Blue Flag, a symbol of its excellence, and is celebrated for its sandy shores and inviting, shallow, crystal-clear waters, creating an ideal setting for both sunbathing and swimming.
However, it's worth mentioning that Damlatas Beach lacks some basic amenities such as restrooms, showers, or changing cabins right on the beach. So, if you plan to visit, be prepared for a more natural and unspoiled beach experience.
Related: The Most Beautiful Beaches of Turkkiye to visit in Spring.
Portakal / Oba Beach
Portakal Beach, also known as Oba Beach, is a beautiful 1-kilometer-long stretch of coastline located on the eastern coast of Alanya. It's situated at the confluence of the Oba Stream and the sea, near the mouth of the Dim River. This beach has earned the prestigious Blue Flag status, thanks to its soft sand, gentle waves, and stunning views of the Taurus Mountains adorned with pine forests.
Families with children will particularly appreciate the shallow and tranquil waters of Portakal Beach. You have the choice of enjoying the beach for free by bringing your own beach mat and umbrella or opting for the paid section, which provides additional facilities. These facilities include showers and restrooms for your convenience. Additionally, there are plenty of dining options available in the vicinity, making it a convenient and enjoyable destination for a day at the beach.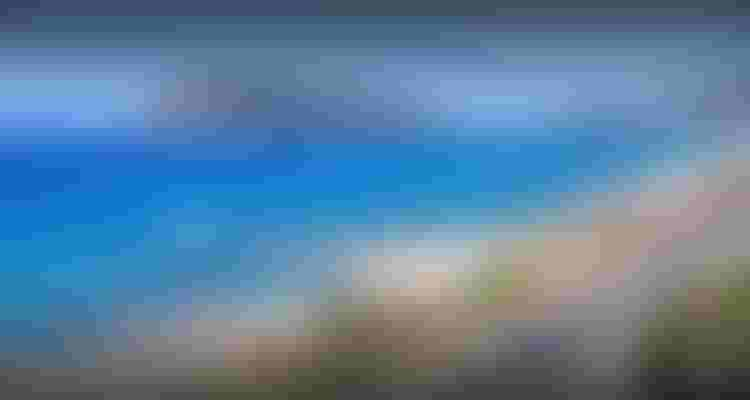 Keykubat Beach
Keykubat Beach, located in the heart of Alanya, extends from Alanya Harbour to the mouth of the Oba River. Named after Seljuk Sultan Alaaddin Keykubat, this centrally located beach is easily accessible on foot, by public transportation, or by taxi. This place is a top pick for both the locals and visitors alike. It provides a stunning backdrop, with breathtaking views of the crystal-clear Mediterranean Sea and lush, green parks.
The beach stretches along a lengthy coastline adorned with fine, soft sand. Its gentle slope into the sea makes it an excellent choice for families with young children and those who are new to swimming.
The water's clarity and cleanliness, influenced by nearby rivers flowing into the Mediterranean, are outstanding.
The beach provides all the necessary amenities, including restrooms, showers, and changing cabins. Plus, there are several charming beachfront cafes and restaurants where you can savour a delicious meal or treat yourself to a refreshing beverage.
Tersane Beach
Tersane Beach, nestled between the Alanya Shipyard and the iconic Red Tower, bears historical significance as it lies near the Seljuk Sultan Alaaddin Keykubat's creation. This lesser-known treasure offers a unique opportunity to bask in Alanya's rich history while enjoying the sun amidst ancient remnants.
Although Tersane Beach lacks traditional beachside amenities, it serves as an ideal spot for a day steeped in history and a refreshing swim in crystal-clear waters. Visitors can bring their own towels, spend the day sunbathing, and conveniently satisfy their culinary desires at nearby cafes, tucked amidst picturesque orange groves.
Related: Discover the Beauty of Lara Beach in Antalya.
Incekum Beach
Located approximately 23 kilometres west of Alanya, Incekum Beach is renowned for its stunning features. This expansive beach, stretching over 1.5 kilometres, is famous for its golden, powdery sand and crystal-clear waters. Surrounded by picturesque pine forests, it provides a serene and beautiful backdrop.
Incekum Beach is especially suitable for families with children, thanks to its shallow and tranquil sea. The gradual slope of the seabed ensures safe and enjoyable swimming experiences. The exceptionally clear water here is a favourite destination for snorkelling and marine life enthusiasts. Additionally, visitors to the beach can enjoy a range of seaside conveniences, such as comfortable sun loungers, shaded umbrellas, and an array of exciting water sports activities.
The beach facilities at Incekum include restrooms (WC), showers, changing cabins, as well as convenient access to sun loungers and umbrellas. Additionally, there are beachside cafes and restaurants where you can savour delicious meals while enjoying the breath-taking seaside view.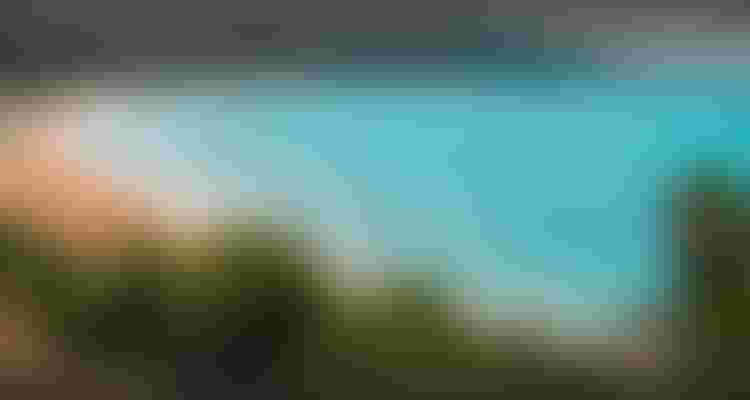 Ulas Beach
Ulas Beach, located around 10 kilometres to the east of Alanya, is a hidden coastal gem that provides a peaceful getaway from the busy city life. Nestled between the majestic Taurus Mountains and the sparkling Mediterranean Sea, this secluded stretch of shoreline is renowned for its untouched beauty and tranquil atmosphere.
Ulas Beach boasts a unique blend of pebbles and sand, creating an interesting texture along its shores. The crystal-clear waters here are ideal for swimming and snorkelling, allowing you to discover the enchanting underwater world. As Ulas Beach remains less crowded compared to other Alanya beaches, it guarantees a sense of privacy and tranquillity.
However, it's important to keep in mind that Ulas Beach offers limited facilities. Therefore, it is advisable to come prepared with your own provisions and amenities for a truly serene beach experience.
Check out our offers for the best trips and tours in Turkiye.
Important Tips on Beach Vacations
Don't Forget to Apply Sunscreen Generously: There's nothing worse than getting a sunburn on the very first day of your beach vacation. Ensure you can fully enjoy the sun throughout your trip by slathering on high-SPF sunblock for both yourself and the kids. Remember to reapply after lunch, especially if you've been swimming.
Protect Your Feet: While a romantic evening stroll along the beach sounds lovely, the rough and rocky coastline can be tough on bare feet. To avoid cuts and scrapes from broken coral, shattered glass, tide pools, and other beach hazards, a simple safety measure is to bring along reef shoes for everyone.
Swimming Safety: Spending the day in the ocean is a ton of fun, whether it's boogie boarding or snorkelling. However, it's essential to have a healthy respect for the open water. One of the most crucial beach safety tips is to ensure that everyone in your group swims cautiously. While flotation devices can be helpful, they should never replace the importance of knowing how to swim. Never venture into the ocean without proper swimming skills and knowledge.
Beach Security: If you're unsure whether your beach spot has a lifeguard, it's a good idea to check before you travel. A certified lifeguard provides reassurance and safety. These trained professionals keep an eye out for potential dangers like riptides, hazardous swimming conditions, and even jellyfish or other stinging creatures, ensuring a safer beach experience for everyone.
Monitor the Weather:  When you plan your trip well in advance, there's always the chance of arriving on a day with unfavourable weather conditions. Rain can lead to stormwater runoff, which can contaminate the beach water, making it less safe to swim in. Additionally, stay aware of high surf advisories, as they can affect ocean conditions and safety.
Visit Alanya with Safaraq and Have a Wonderful Trip
Experience the enchanting city of Alanya in a whole new light with Safaraq as your trusted travel companion. Alanya, known for its breath-taking landscapes, historic wonders, and vibrant culture, is even more remarkable when explored through the expert guidance of Safaraq.
Don't miss out on the opportunity for the best trip of your life. Contact us today, and let Safaraq elevate your Alanya experience to new heights.
Featured tourist services
We offer top tourist services with the highest standards of quality and luxury with 24/7 follow-up.
Flight reservations
Tourist programs
Hotels and Resorts
Car Reservation
Group Tours
VIP Services
Subscribe To Our Newsletter
Find More About The Latest Safaraq