Your Guide to Forum Istanbul: The Largest Shopping Centre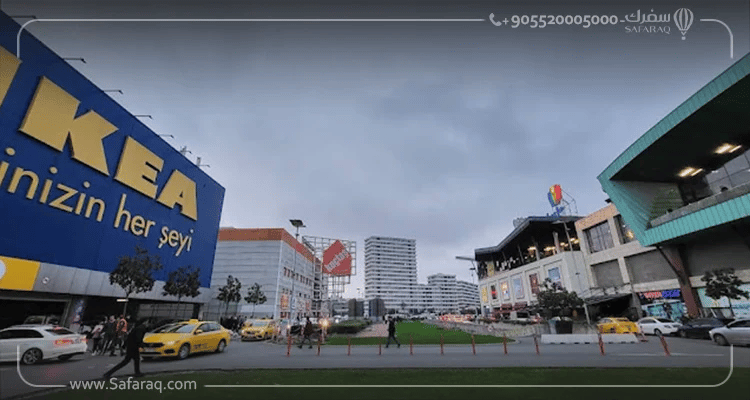 Istanbul, a city of two continents, is home to a range of impressive shopping centres for all tastes and styles. From luxury brands to local crafts, these shopping centres offer an enjoyable shopping experience that reflects the city's rich history. Join us on a journey through Istanbul's amazing shopping centres to discover  Turkish hospitality, architectural marvels, and a diverse selection of products for an unforgettable adventure.
Table of Contents
About Forum Istanbul Mall
Situated within Istanbul's Bayrampasa district, Forum Istanbul sprawls across an expansive construction area encompassing 495,000 square meters, making it not just Turkey's largest shopping mall but also the largest in all of Europe. Covering a leasable expanse of 175,000 square meters, Forum Istanbul boasts a diverse ensemble of 265 local and international brands, alongside renowned global entities like IKEA, Decathlon, and H&M, ensuring a comprehensive shopping experience that caters to all preferences. The mall's retail spectrum extends beyond fashion, encompassing categories ranging from home decor to sports, and electronics to children's products.
Forum Istanbul's architecture marries iconic elements with an impressive dome and expansive passageways, all meticulously crafted to immerse visitors in a captivating ambience. The mall's design draws inspiration from local architectural influences, with a colour palette reminiscent of the sea's shades and the vibrant hues of spices, paying homage to Istanbul's essence. Turkish architectural motifs, including domes, courtyards, and oriels, adorn the structure, encapsulating the rich heritage of the region.
Forum Istanbul showcases an array of permanent art installations, a hallmark shared by all Forum Malls under the stewardship of Multi Development Turkey. Notably, the monumental iron gate "Gate to the World," a creation by Turkish sculptor Hanefi Yeter, not only graces the entrance but metaphorically opens a gateway to the realm of shopping. Additionally, "Energy," conceived by Russian artist Daria Bokareva for the 1st International Sculptures Symposium, enriches the mall's landscape. Within the premises, an assortment of carefully designed lighting elements seamlessly blends functionality with aesthetics, enhancing the overall ambience.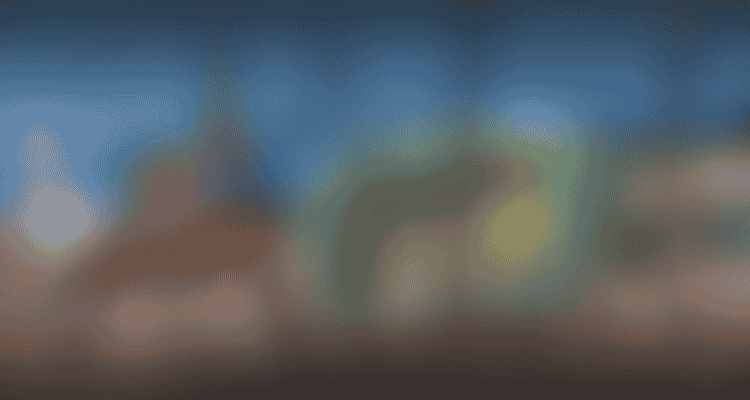 The Shopping Experience at Forum Istanbul Mall
Your visit to Forum Istanbul is poised to offer both enjoyment and convenience. It has a diverse array of stores, encompassing luxury brands as well as budget-friendly alternatives. Moreover, it boasts a food court and a collection of entertainment amenities, including a cinema complex, ice-skating rink, and bowling alley.
Distinguished by a contemporary and spacious design, Forum Istanbul ensures easy navigation, simplifying the quest for desired items. The shopping precincts stand out for their cleanliness, ample illumination, and the comfort of air conditioning—an especially welcome feature during Istanbul's sweltering summer months.
While the mall can become bustling during peak hours, particularly on weekends and holidays, its overall organization shines through. Ample seating zones and restroom facilities cater to visitors' needs. Complementing the experience, complimentary Wi-Fi is on offer, a valuable resource for information retrieval and online transactions.
Forum Istanbul extends a pleasing and expedient shopping journey, accommodating an extensive range of preferences and financial considerations for shoppers across the spectrum.
Forum Istanbul Shops
Fashion: Forum Istanbul houses an extensive array of fashion brands, encompassing renowned international labels such as Zara, H&M, Mango, and Levi's, alongside indigenous Turkish names like Koton, LC Waikiki, and Mavi Jeans. This diverse selection ensures a comprehensive collection of clothing, footwear, and accessories tailored for men, women, and children.
Electronics: Within Forum Istanbul, a variety of electronics outlets, including Teknosa, Media Markt, and Bimeks, offer an impressive range of products. These encompass smartphones, laptops, tablets, cameras, and household appliances, providing a one-stop destination for all your electronic needs.
Home and Decor: Forum Istanbul is a treasure trove of stores offering an extensive selection of furniture, decor articles, and household essentials. Among these establishments are IKEA, English Home, and Koctas, each presenting a diverse range of products catering to various styles and budgets.
Beauty and Cosmetics: Enthusiasts of beauty and cosmetics will be delighted by Forum Istanbul's collection of dedicated stores, featuring esteemed names like Sephora, Watsons, and Flormar. This array offers a wide spectrum of makeup, skincare, haircare, and fragrance items, sourced from both local and international brands.
Sports and Outdoors: Catering to sports aficionados and outdoor enthusiasts alike, Forum Istanbul accommodates several stores such as Nike, Adidas, and Columbia. These outlets present an assortment of clothing, footwear, and equipment suitable for an array of activities, spanning from running and hiking to camping.
Forum Istanbul Shopping Mall Aquarium
Within Forum Istanbul Shopping Mall, a prominent highlight emerges in the form of "Turkuazoo," an expansive aquarium that ranks among Turkey's largest. Encompassing an impressive expanse exceeding 8,000 square meters, this aquatic wonderland holds an impressive water volume of 1.5 million litres.
"Turkuazoo" serves as a captivating exhibition, spotlighting a diverse assembly of marine creatures sourced from various corners of the globe. Among its residents are sharks, stingrays, and vibrant tropical fish, collectively creating a mesmerizing tableau of underwater life. A standout feature is the 80-meter-long underwater tunnel, offering patrons an unparalleled perspective into the realm of the aquarium's inhabitants.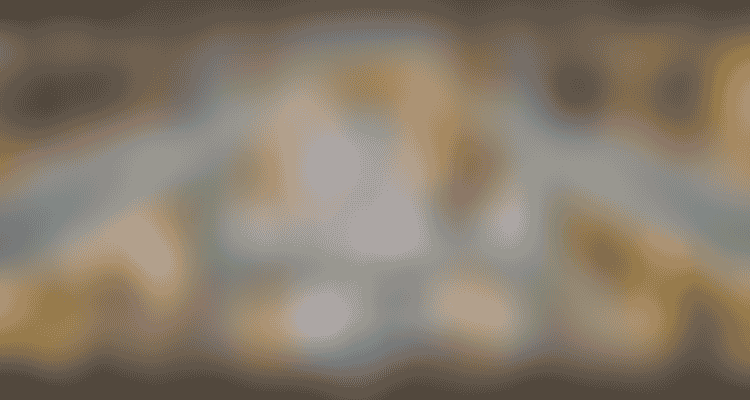 Top Activities to Do in Forum Istanbul Mall
Retail Therapy: Embark on a shopping spree like no other, with over 265 local and international brands at your fingertips. From fashion to electronics, home decor to sports equipment, find everything you desire under one roof.
Dine and Delight: Indulge your taste buds with a diverse culinary journey. From local Turkish delights to international flavours, the mall's dining options offer a feast for every palate.
Turkuazoo Aquarium: Immerse yourself in the mesmerizing aquatic world of Turkuazoo, one of Turkey's largest aquariums. Explore diverse marine life, from majestic sharks to graceful stingrays, all within an 80-meter-long underwater tunnel.
Entertainment Extravaganza: Elevate your experience with entertainment galore. Catch the latest movies at the multiplex, challenge your friends to exciting arcade games, or indulge in bowling for a dose of fun-filled competition.
Artistic Explorations: Engage with thought-provoking art installations that adorn the mall's premises. These artistic creations contribute to an enriching cultural experience as you shop and stroll.
Fitness and Recreation: Stay active and rejuvenated with fitness centres and wellness facilities. Whether it's a workout session, a relaxing spa treatment, or a refreshing swim, there's something for every wellness enthusiast.
Kids' Wonderland: Treat your little ones to a world of joy and excitement. The mall boasts dedicated play areas, entertainment zones, and interactive activities to keep children happily engaged.
Cultural Discovery: Immerse yourself in Turkish culture by exploring traditional crafts, souvenirs, and locally-made products. Discover unique treasures that embody the city's rich heritage.
Events and Workshops: Stay engaged with a dynamic calendar of events, workshops, and performances. From fashion shows to live music, there's always something happening to enhance your visit.
Relaxation Zones: Unwind and recharge in comfortable seating areas strategically placed throughout the mall. Take a moment to rest, people-watch, and plan your next adventure.
Tech Haven: Explore cutting-edge technology and electronics stores, offering a glimpse into the future and satisfying your curiosity for innovation.
Featured tourist services
We offer top tourist services with the highest standards of quality and luxury with 24/7 follow-up.
Flight reservations
Tourist programs
Hotels and Resorts
Private cars
Group Tours
VIP Services
Subscribe To Our Newsletter
Find More About The Latest Safaraq