Istanbul's Best Restaurants: The Most Popular and Top Delicious Restaurants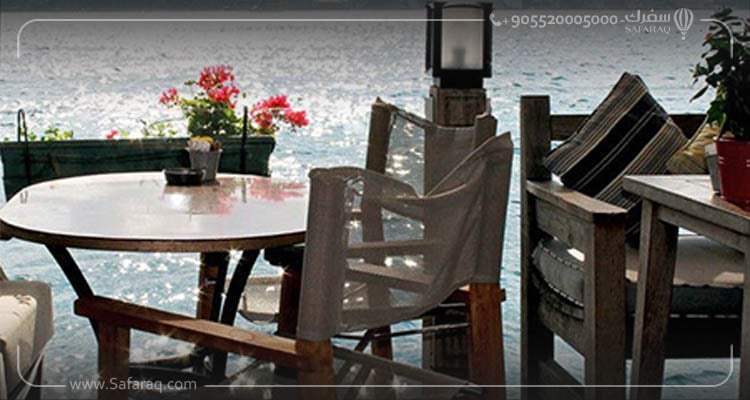 Table of contents
Istanbul's Best Restaurants: The Most Popular and Top Delicious Restaurants
Turkish cuisine has a world-renowned reputation that has not come out of the blue, so since planning a tourist trip to Turkey, the tourist has been planning to eat in Istanbul's best restaurants and at its finest chefs.
What are the Advantages of Turkish Cuisine?
Turkey visitors who look for the best restaurants in Istanbul find out that Turkish cuisine is one of the world's most important kitchens, famous for its delicious meals and varied foods, made by the finest cooks.
The Turkish people are among those who still preserve the rich and delicious breakfast meal.
What are the Best Restaurants in Istanbul (Turkish and Arabic)?
It's hard to answer that question, because Istanbul's high-end restaurants are too many, all competing to offer the best service and the tastiest meals at the most affordable prices, but we'll be showcasing Istanbul's top 15 most popular restaurants.
Madina Restaurant Istanbul – Taksim
Madina Restaurant is one of Istanbul's most popular and attractive restaurants for tourists and celebrities.
Located in the heart of Istanbul, in Taksim, it features a variety of delicious meals prepared by the finest cooks.
The restaurant offers a variety of meals and is famous for meat meals such as lamb grills, chicken and kebabs with pottery vegetables, salt meat, or a lamb stuffed with rice...
Due to its fame and outstanding service, its prices are higher than other restaurants, but visitors can enjoy the finest cuisine amidst the attractive decorations with high service and quiet music.
Nusret Restaurant Istanbul
For all food lovers in general and meat in particular, the famous Nusret restaurant serves the most delicious meat meals of all kinds, features a salt steak meal, and offers various meals based on Turkish appetizers and salads, as well as delicious local and international desserts and ice cream.
The restaurant is popular locally and internationally, and before it reached that fame, it was a youth open restaurant serving its meals in plain sight.
The restaurant has three branches in Istanbul, the most famous of which is located in the Besiktas region. It also has local branches in Ankara and Marmaris, and international branches in Dubai and New York.
The prices of its menu are among the highest among its counterparts in the region, but some customers like to keep up with the fame and luxury excellence in taste.
Kuzubey Restaurant Istanbul
Located in the upscale Basaksehir region, the restaurant serves soft lamb dishes, grilled in front of guests, in a private way and on low heat for four hours. Food is served in a way to keep it hot with delicious salads, appetizers and bread.
Like other restaurants, it starts serving delicious appetizers consisting of fries, yoghurt, salad and chickpeas.
The restaurant's rating is arguably high on social media and worth a visit and try.
Burak Restaurant Istanbul Levent
Located in the Levent area of Besiktas, this restaurant is a branch of Madina restaurant in Taksim, featuring an open view of nature and a calm atmosphere.
As the main branch, it serves the most delicious Turkish and international cuisine, and the tastiest appetizers and desserts.
Burak restaurant is renowned for its showmanship in serving food and playing while roasting food on fire, and is famous for serving a loaf of bread with the customer's name on it.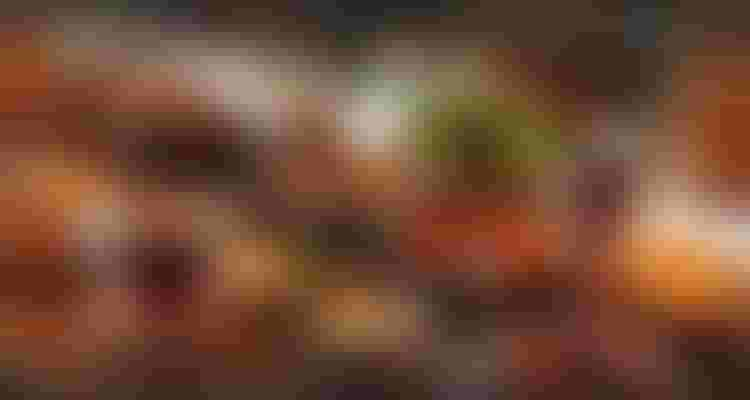 Nezih Restaurant Istanbul
Nezih Restaurant is a great choice, known for its originality and reputation that has made it one of Istanbul's best restaurants.
Located on the Bosphorus coast, the restaurant has a wide range of seafood and grilled meat varieties, with up to 45 meat meals and about 25 types on the breakfast menu.
The restaurant features a magnificent view and staff offering high-end service, which has made it highly rated among other restaurants.
Kebapci Mahmut Istanbul
Kebapci Mahmut Restaurant is an ideal choice for Turkish kebab lovers.
Located in the Fatih region, the restaurant offers luxurious types of Turkish kebabs and other local and international foods, plus a blend of spices that gives it a special flavour.
The restaurant was interested in promoting local, Arab and international customers, and the restaurant's menu, written in Turkish, Arabic and English, contributed to the restaurant's popularity.
The standard meal consists of an appetizer dish and soup (Turkish soup) as well as the main course and a type of dessert with tea, and yoghurt.
Khan Wazir Restaurant Istanbul
Khan Wazir is one of the finest and most quiet restaurants in Istanbul, known to Arab tourists.
Located in the heart of the Fatih region, the restaurant serves Arabic delicacies, meat and oriental dishes, featuring Aleppo Kibbeh in particular.
The restaurant offers a special service to customers and is open from 11 am to 11 pm.
Shawarma Anas Istanbul
When the tourist thinks of eating delicious shawarma, Shawarma Anas will be the first choice to come to mind because of its wide reputation and distinctive taste.
The restaurant started serving only shawarma, then expanded to serve various chicken meals with a delicious flavour at acceptable prices.
Located in the Aksaray area, known to Arab tourists, the restaurant recently opened branches in Eminonu, Taksim, and Basaksehir.
Sultan Sofrasi Restaurant
Located in the famous Fatih region, the restaurant features fresh meats, vegetables and delicious fast food, as well as a breakfast rich in Turkish cheeses, pancakes and other oriental folk food.
The restaurant is family-friendly and children can enjoy a delicious meal in a quiet and beautiful place.
Bazlama Restaurant Istanbul
One family manages and welcomes the customer to the restaurant. It is a popular restaurant that attracts large numbers of customers in the Istanbul area, specifically in Tesvikiye.
This restaurant features an Izmirli Breakfast (relative to Izmir city) with its fresh dishes and pancakes.
The restaurant is famous for its egg dish with tomatoes and fresh hot bread, and the meal is served without order because they will give you everything they prepare.
It is preferable to book before going in the seasons to avoid waiting.
Baran Restaurant Istanbul
One of the restaurants specializing in Urfa Kebabs and grilled meats, generally famous for its distinctive flavours and several types, making it one of the most famous restaurants in Fatih. It serves grills of various kinds, meatballs, grilled meatballs and chicken wings.
The restaurant is suitable for families and groups, with a private parking lot.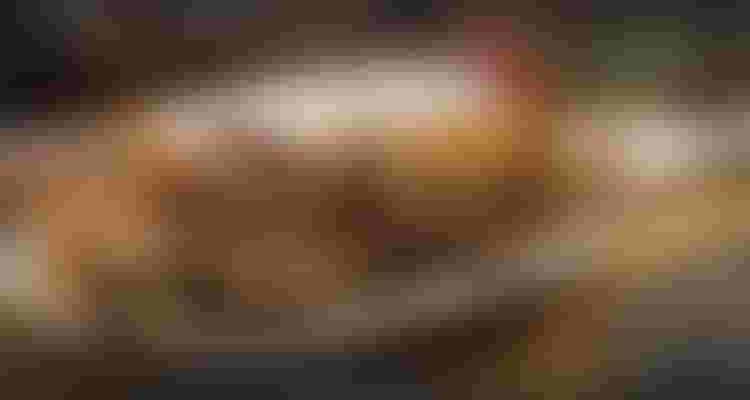 Yemeni Restaurants in Istanbul
Due to the growing number of Yemenis in Istanbul, Mendi restaurants have gained popularity, and many tourists have loved Yemeni restaurants, even competing with other Arab and Turkish restaurants.
Among these restaurants are Mendi Hadramut and Mendi Hadramut Yemen, Yemeni Restaurant and Bab Yemen Restaurant, all in the Fatih area, and have branches in Taksim, Basaksehir and others.
Istanbul Assk Restaurant
For anyone who likes to eat outdoors, specifically on the Bosphorus, Istanbul Assk Restaurant in Ortakoy offers a great experience with its charming view, distinctive service and variety of meal menus.
The restaurant can be classified as more of a café than a restaurant. Its menu includes snacks, sandwiches, salads, appetizers and ice cream as well as various delicious drinks.
Macboos Restaurant Istanbul
Macboos, a Kuwaiti restaurant, serves Turkish cuisine as well as Arabic kebabs with chicken and pancakes with meat and meat of all kinds. It also serves a variety of breakfasts featuring fresh Turkish cheeses, pure natural honey, varied olives, creams and jams.
Istanbul Lukma Restaurant
In Sariyer, close to the Rumelihisar area on the European side of Istanbul, you will find a wide range of the best restaurants overlooking the Bosphorus, with the tastiest breakfasts and a list of appetizers, desserts, cold and hot drinks and ice cream.
Reservations can also be made for celebrations and social events, or an organized lunch for corporate employees.
Related: The Best Restaurant to Try Turkish Breakfast on the Bosphorus.
Safaraq Tourism Takes You on a Special Tour to Istanbul's Most Famous Places and Restaurants
You just need to contact Safaraq Tourism to find out about many popular attractions, restaurant services and special offers. We provide information about restaurants overlooking tourist destinations you'd love to see.
For more information and inquiries, you can contact the company's employees or visit our website.
Edited by Safaraq Tourism
Did you like our topic? You can share it with your friends
Featured tourist services
We offer top tourist services with the highest standards of quality and luxury with 24/7 follow-up.
Flight reservations
Tourist programs
Hotels and Resorts
Private cars
Group Tours
VIP Services
Subscribe To Our Newsletter
Find More About The Latest Safaraq