New metro line without a driver: Ghabzeh Darija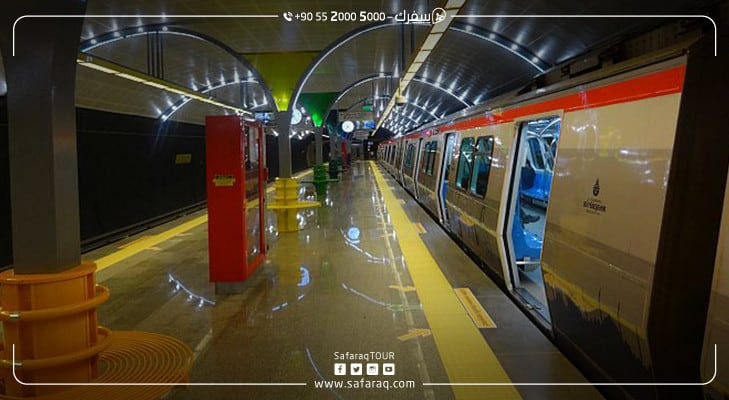 Kocaeli rail operating plan has been adopted, and it includes a network of metro lines to be built in the city in the coming period.
The metro line between Gebze and Darica is one of the most important projects, with the metro being fully automated. Kocaeli Municipality has announced that the metro line tender will receive offers from construction companies.



GoA4 technology will be applied in this new line, one of the latest technologies currently available. High efficiency and security standards are also used in the new line, as well as an increase in the number of transfers to be carried out within a short period.
The capacity of one journey will be 1,800 passengers, each train consists of four carriages, and it will be possible to reach Darica in 19 minutes.
The new line consists of 13 stations spanning 15 kilometres and 600 metres, and one journey will run every 90 seconds. It will be 14 kilometres, 700 metres of the line underground, and 900 metres above the ground.
The new metro line will be integrated with both the city's regular train station and the undersea Marmray line, connecting the European and Asian sides of Istanbul.
Edited by Safaraq Tourism
Did you like our topic? You can share it with your friends
Featured tourist services
We offer top tourist services with the highest standards of quality and luxury with 24/7 follow-up.
Flight reservations
Tourist programs
Hotels and Resorts
Private cars
Group Tours
VIP Services
Subscribe To Our Newsletter
Find More About The Latest Safaraq