Antalya's Best resorts and Features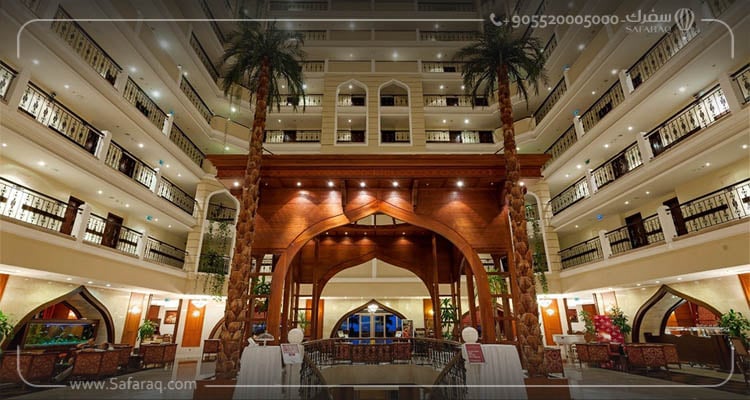 Table of contents


With Safaraq Tourism, find out about Antalya's best resorts.
Antalya Resorts Features
Antalya Resorts offers visitors all the ingredients they need for an ideal holiday:
Hotel rooms with exquisite designs and various spaces
Stunning hotel views, including those overlooking the sea, mountains, greenery and water bodies
The social leisure facilities in Antalya Hotels and Resorts bring the highest amount of fun and entertainment.
The vital locations in the central areas
Most resorts are close to Antalya International Airport
Many of these resorts are next to sandy beaches, close to the Mediterranean Sea
5-Star Resorts
All-inclusive bookings are available at some resorts, including transfers, hotel accommodation, open buffet for breakfast, food and dinner.
Some resorts offer water sports for recreational opportunities such as diving.
Some resorts in Antalya are of an Islamic character to suit the conservative category of tourists.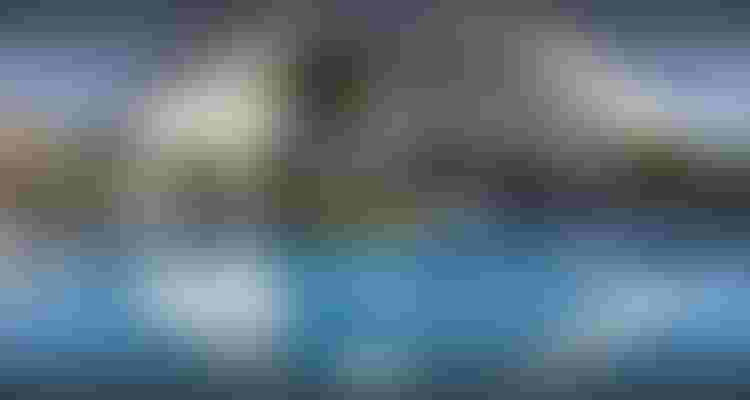 Antalya's Top Resorts
Antalya Resorts is the perfect choice for those looking for relaxing and a pleasant holiday, offering you many leisure activities and ensuring a good holiday with first-class tourist features, the most important of which are:
Titanic Deluxe Beach & Spa
With charming sea views, Titanic Deluxe Beach & Spa is an ideal choice for you in Antalya to enjoy leisure facilities with the utmost luxury, including ponds and water slides, saunas and steam baths, fitness lounges and recreational playgrounds, as well as seaside beach huts.
The strategic location of Titanic Deluxe Beach & Spa, close to the Mediterranean coast, 9 km from Duden Falls in the Murat Pasha region overlooking the sea coasts, gives you a luxurious summer holiday in a charming fantasy atmosphere.
Ranked among Antalya's 5-star resorts, Titanic Deluxe Beach & Spa offers a good hotel stay in luxurious suites, upscale rooms, sea views, equipped with all amenities, four restaurants and cafés, serving the finest Turkish and Western cuisines and meals.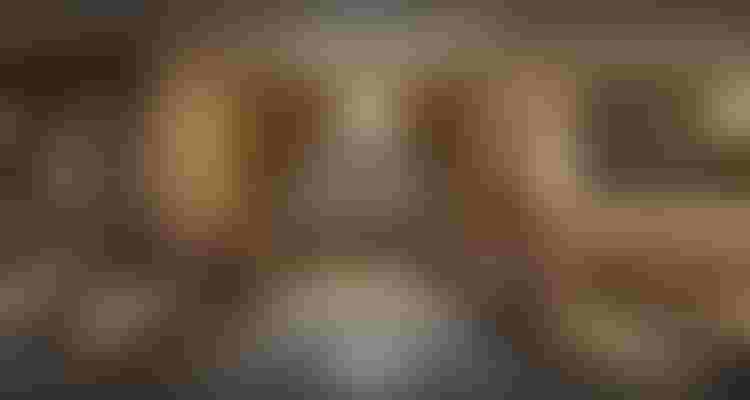 Antalya Land of Legends Resort
Antalya's Land of Legends Resort, one of the largest resorts in Turkey and Europe in general, has innovatively designed hotel rooms and exquisite décor, with child-friendly rooms and some leisure facilities.
The Land of Legends Resort is a limitless entertainment city for fun and entertainment, spanning up to 639,000 square meters, featuring various leisure facilities and luxurious hospitality services, which are unmatched worldwide.
One of Land of Legends' most prominent leisure facilities is the Tema Adventure Park, with 20 entertainment units and more than 40 water slides for excitement and great fun. In summer, you can enjoy water games and crashing waves for an unforgettable adventure.
Land of Legends Resort also has Aqua World, a water city with more than 70 water games and dolphin shows. Tourists can take an underwater safari, dive with marine animals, or take a pleasant boat tour of the river.
You can enjoy the beautiful water fountain dancing with lights and music and small boats roaming around the fountain, making an attractive, mind-blowing painting.
Antalya's Land of Legends resort combines the beauty of marine nature with the beauty of animal creatures simultaneously, with dolphin shows, water sports, sea boat musical performances, music fountains and nature reserves with huge numbers of animals and birds, giving the place pleasure and excitement.
Film lovers can enjoy watching the latest movies through the four-dimensional cinema, with sound and natural effects for an unparalleled cinema experience.
Land of Legends Resort offers many social facilities for visitors, including an international health club, fitness centre and a range of shops, including the most famous local and international brands.
Land of Legends resort is one of the most prominent hotels where visitors can spend the most wonderful times, an attraction for tourists to enjoy the most beautiful holidays.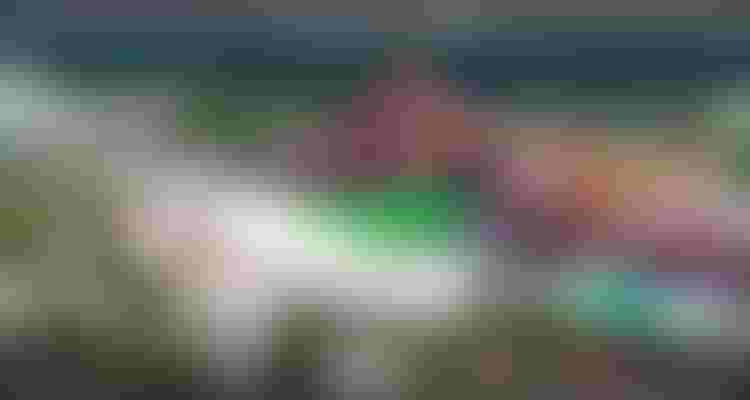 Ramada Plaza Antalya
Ramada Plaza Hotel in Antalya offers upscale deluxe rooms with sea views, 30 m² with a total capacity of one or two people, and suites with direct views of the sea, with an area of 53 m², as well as family suites of 62 m².
Ramada Plaza Hotel has a range of leisure facilities such as a spa centre that offers treatment for many diseases, a fitness centre, saunas, a private beach, and outdoor pools to enjoy some water games.
The hotel has three restaurants serving a wide selection of Italian, local and seafood cuisine and open buffets to all meals.
Located in the Fawzi Cakmak district of Antalya's coastal region of Murad Pasha, the hotel is 13.7 km from Antalya International Airport.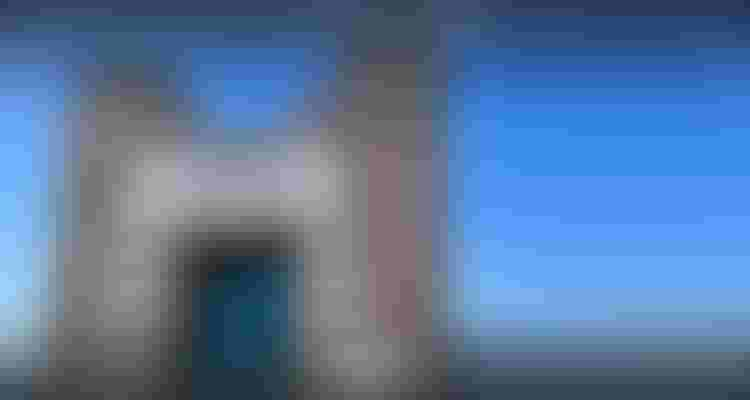 Rixos Premium Belek
One of Antalya's best resorts is Rixos Premium Resort in the Central Belek region, close to the Roman Theatre of Aspendos, the Garden of Religions and many of the city's archaeological and tourist sites, about 38.4 km from Antalya International Airport.
Some hotel rooms have sea views, while others overlook the greenery and water bodies inside and outside the hotel.
This resort has a range of leisure services and a number of great social facilities, through the private beach, outdoor swimming pool, spa and sports area.
At the 5-star Rixos Premium Resort, restaurants offer a unique range of international delicacies for an unforgettable dining experience.
Ekra Antalya
Ekra Hotel is an ideal 5-star resort in the arms of the Taurus mountain ranges and along the Mediterranean coast, 13.6 km from Antalya International Airport. 
One of Antalya's most prominent Islamic hotels, Ekra Resort in Antalya is one of the best hotels for conservative tourists, with a lively area close to many of the state's attractions.
The hotel rooms are diverse in size and view, with some rooms overlooking the Mediterranean and others with views of the Taurus Mountain Range.
Ekra Antalya Resort offers a range of options as follows:
Double deluxe room, 31m², with sea views
Luxurious deluxe room, 38 m², with sea views
A 52 m² sea view room
Infinity Suite,98 m², with access to the swimming pool swimming pool
Ocean Suite, 135 m², with access to the swimming pool
The hotel has many outstanding facilities, the most important of which is a private beach, a magnificent garden, a terrace with impressive views, many different pools and other facilities such as a sauna and fitness centre.
Leisure activities are also available at this hotel, including some playgrounds, such as a tennis court and a children's playground. Bicycles can also be rented from the hotel.
Ekra Hotel has 4 fine restaurants that serve a range of delicious international cuisines such as Italian and Asian cuisine and fresh seafood.
Resort Rates in Antalya
An exact figure cannot be provided on this subject, as resort rates in Antalya vary according to a range of factors:
Hotel category
Number of guests
Social facilities
The hotel room you want to book and the views available
Number of nights
In general, it is possible to get reasonable rates when making early bookings. For more details, you can contact Safaraq Tourism.
Booking at Antalya Resorts by Safaraq Tourism
Safaraq Tourism offers the finest hotel reservations in Antalya's most luxurious resorts for maximum entertainment.
Our services include a reception at the airport and transfers by the most modern vehicles with an English-speaking driver.
We help you make the most of all the leisure facilities available at these resorts, making use of time for a perfect holiday.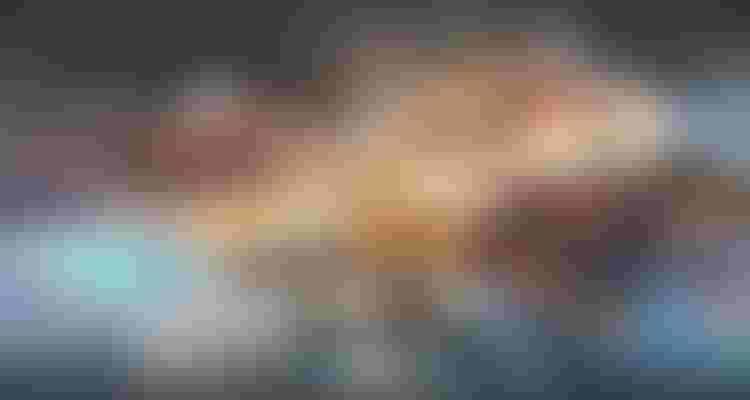 Edited by Safaraq Tourism
Did you like our topic? You can share it with your friends
Featured tourist services
We offer top tourist services with the highest standards of quality and luxury with 24/7 follow-up.
Flight reservations
Tourist programs
Hotels and Resorts
Car Reservation
Group Tours
VIP Services
Subscribe To Our Newsletter
Find More About The Latest Safaraq