Aqua Club Dolphin: The Best Place to Enjoy Water Sports and Activities
Visit Aqua Club Dolphin and enjoy an unforgettable adventure playing water activities and swimming in an amazing pool. It is the best destination for water sports lovers.
Table of Contents
About Aqua Club Dolphin
Aqua Club Dolphin, which has been in service since 2001, serves as a place where one can enjoy the water park, swim in the pool, and have fun. It can be reached by free shuttles from many points in Istanbul Bahcesehir.
In addition to the new large pool, rocket, king cobra, and anaconda slides that were offered to customers in the 2015 summer season, another innovation was made in the 2016 summer season with the construction of a new children's pool for the little ones.
As the largest water park in Istanbul, Aqua Club Dolphin is ready to welcome customers with its new slides and pools, as well as concerts and entertainment events during the summer season.
Reasons to Visit Water Parks
Here are the most important reasons to choose a water park, especially in summer:


Summer can be scorching hot. At water parks, you can have a blast without being directly under the sun. You can relish the shade while waiting for your favourite rides or simply lounging in deckchair areas.
A water park is perfect for fun outings with friends and family. Plus, at water parks, there are special deals for large groups, various ticket options, and family packages.
Whether you're a thrill-seeker or seeking some relaxation, a water park has it all. From massive slides and wave pools to kid-friendly zones and serene oasis areas, water parks are the perfect balance of excitement and tranquillity.
Safety is paramount at water parks. They have a dedicated medical team, vigilant lifeguards, ongoing cleaning efforts, and meticulous water quality checks. Highly trained staff is always at your service, ready to assist you and provide the best safety advice for your visit.
Water parks in Istanbul offer all types of fun in just one place. From pools and slides to activities outside the water and comfortable lounging spots, there's more to explore than just taking a plunge. At water parks, you have a wide range of activities at your disposal, including a game room and lively entertainment.
Tips to Enjoy Aqua Club Dolphin
Get an Early Start: To make the most of your day, consider arriving at the water park when it opens. This way, you can beat the crowds and enjoy the attractions with shorter lines.
Plan Your Day: Take a look at the park's map and schedule in advance. Decide your favourite attractions which you want to enjoy first and create a plan to ensure you don't miss them out.
Related: Best Entertainment in Istanbul for Enjoying Summer.
Stay Hydrated: Bring along plenty of water to keep yourself refreshed, especially on those hot summer days. While there are water fountains available, having your supply is a smart idea.
Sun Protection: Shield yourself from the sun by applying sunscreen, wearing sunglasses, and donning a hat with a wide brim. Consider using a waterproof phone pouch to protect your gadgets from splashes.
Dress Comfortably: Opt for comfortable swimwear and suitable water-friendly footwear since you'll be walking on wet surfaces. Don't forget to pack a change of clothes for after your water adventures.
Secure Your Belongings: Make use of lockers to store your valuable things. If possible, leave non-essential items at home or in your car to avoid the risk of loss or damage.
Indulge in Food Delights: Explore the park's dining options and try out local specialities or your favourite snacks. Take breaks for meals to recharge and refuel.
Observe Safety Guidelines: Pay close attention to the safety rules and instructions provided for each attraction. They are there for your safety, so make sure both you and your group follow them diligently.
Capture the Moments: Bring a waterproof camera or use a waterproof phone case to capture the fun memories. Just be cautious with electronic devices around the water to avoid accidents.
Relax and Enjoy: Don't forget to take some time to relax by the poolside, unwind, and soak in the vibrant atmosphere. After all, water parks are designed for enjoyment and creating lasting memories!
Check for Special Events: See if there are any special events, concerts, or shows happening during your visit. These can add an extra layer of entertainment to your day.
Show Respect: Be considerate of fellow visitors and adhere to the park's code of conduct to ensure a pleasant experience for everyone.
Get the best deal to visit Antalya Land of Legends: Turkey's best water park.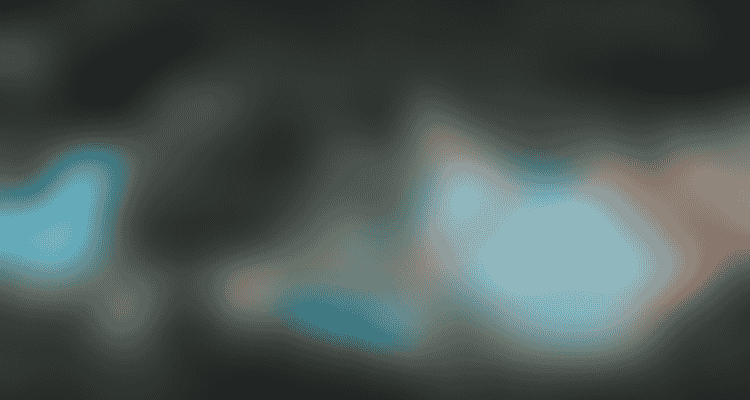 How Much is the ticket for Dolphin Aquapark Istanbul?
As prices might change from season to season, it is recommended to check Aqua Club Dolphin's website for updates and changes.
Check out our best offer for Antalya Diving Tour.
Explore Istanbul with Safaraq Tourism
Explore the vibrant city of Istanbul with Safaraq Tourism, your ultimate partner for an unforgettable adventure. Whether you're planning a trip, booking your next getaway, or looking for daily tours, we've got you covered.
Our dedicated team is here to assist you in crafting the perfect itinerary, ensuring you experience the best of Istanbul's rich culture, history, and attractions. With Safaraq Tourism, you can expect top-notch service and the finest tourism programs tailored to your interests.
Contact us today to embark on your next journey and discover the wonders of Istanbul like never before. Your adventure awaits!
Featured tourist services
We offer top tourist services with the highest standards of quality and luxury with 24/7 follow-up.
Flight reservations
Tourist programs
Hotels and Resorts
Car Reservation
Group Tours
VIP Services
Subscribe To Our Newsletter
Find More About The Latest Safaraq