Bodrum's Most Famous and Tasty Restaurants
Table of contents

Bodrum, or Bodrum Peninsula, extends from Turkey's southwest coast to the Aegean coast. The city is famous for its bays overlooking the historic medieval Castle of Bodrum, and houses stones from the ancient Greek city of Halicarnassus, one of the seven wonders of the ancient world.
Bodrum is also a gateway to nearby cities and beach resorts, famous for its natural attractions, and it is noteworthy that Bodrum has many service facilities. In this article, we discuss a collection of the most famous restaurants in Bodrum and Turkey in general, which people go and look for to try out their delicious dishes.
Bodrum's Top Restaurants
In the following lines, we tackle a range of the most important restaurants in Bodrum, Turkey, the most famous of which are:
Nusret Restaurant Bodrum
Nusret restaurant is owned by social media star Nusret Gokce, famous for his lightness and comedy while serving unique meat dishes.
Located on a sea top at Mugla Beach, Nusret Restaurant in Bodrum has a view no less spectacular than its dishes, and to get to it very easy, here is its location on Google Maps.
If you're one of the people who appreciate the taste of unique steaks, this place will not disappoint you.
All branches of Nusr-Et are lively, but they are also crowded and have relatively high prices, so we recommend that you book your table in advance to realize the opportunity for a unique experience.
Kismet Restaurant Bodrum
Kismet Restaurant is located in the Konacik region, and to get easier to the restaurant, here is its location on Google Maps.
It is one of Bodrum's famous restaurants serving local Turkish dishes and delicious Turkish cooking, close to Middle Eastern cuisine.
If you are looking for professional home cooking in Bodrum, we can say that this place is the right choice for you.
Macakizi Restaurant
Macakizi Hotel is located just north of Bodrum and just by the seaside. It is a hotel with a varied restaurant with international dishes, as well as a mixed swimming resort, not suitable for veiled women.
Miam Restaurant
Located just on the edge of the waterfront, just north of Bodrum in the Menemene region, and to get to it easier, here is its location on Google Maps.
The restaurant features beautiful views of the marina and the beach, as well as fresh fish and shrimp dishes.
Melengec Restaurant
The restaurant is located west of Bodrum in the Mugla tourist area, and on the pier, in a location where the sea is in harmony with the mountains surrounding this magnificent bay and stunning views. To get to the restaurant, here is its location on Google Maps.
It features a beautiful location, perhaps one of the best places to visit in Bodrum, as well as its various seafood dishes alongside Western food.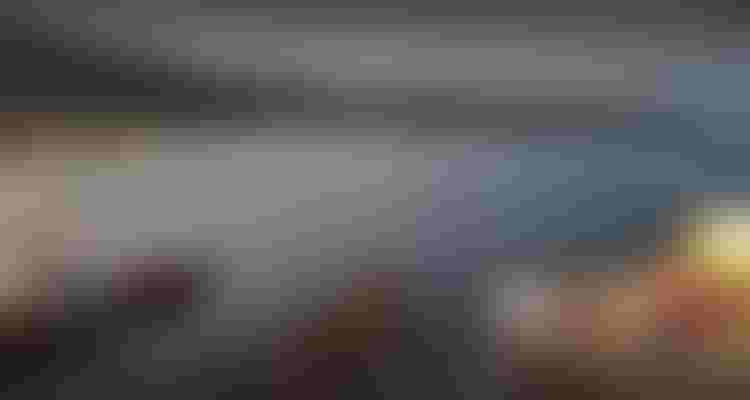 Sultan Bahce Restaurant
Specifically in the heart of Bodrum's Mugla district, within a densely tree-dense orchard, you can enjoy the experience of the tastiest seafood and barbecue of all kinds, at one of Bodrum's signature restaurants in shape and quality.
To get to the restaurant, here is its location.
Sogan Sarmisak Restaurant
A beach restaurant with a very nice atmosphere, in a secluded place at the bay, right on the sands of the coast.
The restaurant is famous for its sea dishes and beautiful views, especially during the sunset.
Cetimek Restaurant
Off the edge of the pier, northeast of Bodrum, specifically at the point indicated in the link (here) is Cetimek Restaurant.
Located in an ideal place to relax away from the hustle and bustle, the restaurant gives visitors a good chance to eat the tastiest seafood dishes.
Kavakli Koftecisi Restaurant Bodrum
One of Bodrum's popular reasonably priced restaurants, with delicious good taste. To get to Kavakli restaurant, you can click on the following link (here).
The restaurant serves meatballs, known in Turkey as Kofte, located near the west coast of Mugla.
Special Trips with Safaraq Tourism to Bodrum's Tourist Destinations and the Best Restaurants
In our article, we briefly talked about Bodrum and a range of Bodrum's signature restaurants.
In the same vein, those wishing to discover the beauty of this fascinating area can learn about Safaraq Tourism's programs in Bodrum, Mugla and other Turkish tourist cities.
We welcome you to contact us directly to see our various programs that suit all segments and tastes.
Edited by Safaraq Tourism
Did you like our topic? You can share it with your friends
Featured tourist services
We offer top tourist services with the highest standards of quality and luxury with 24/7 follow-up.
Flight reservations
Tourist programs
Hotels and Resorts
Car Reservation
Group Tours
VIP Services
Subscribe To Our Newsletter
Find More About The Latest Safaraq