Enjoy Visiting Cappadocia in Winter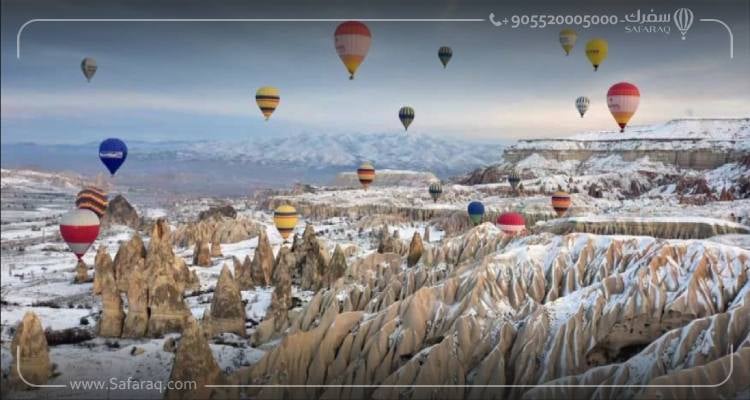 Table of Contents
The Beauty of Cappadocia in Winter
There is no denying that Cappadocia is a special place with breathtaking natural landscapes. One of the most wonderful experiences in life is visiting Cappadocia in winter. All year long, people may enjoy Cappadocia. Nothing compares to the sight of such exquisite rock formations and fairy chimneys blanketed with snow.
Cappadocia Weather in Winter
Winter in Cappadocia begins in November and is coldest in December and January when the temperature can fall to -1°C. The rocks and valleys look beautiful under a dusting of snow, which sometimes lasts through March and even into April.
Balloon flights operate all year round, weather dependent, and you'll need to wrap up warm if flying between November and February.     
Is It Worth Visiting Cappadocia in Winter?
Tourism is Cheaper in Winter (Hotels, Flights, Restaurants)
Since there are activities for people of all ages in the tourism industry, it is worthwhile to visit Cappadocia at any time of year. Here are our justifications for adding it to your bucket list of places to visit if you need any more persuasion.
During winter, when hotels are forced to sell their rooms at a loss, you benefit from the fluctuation in season pricing. This also applies to eateries and retailers offering special discounts to draw clients during certain months.
Magical Snowy Landscapes
Cappadocia's landscape includes dramatic expanses of soft volcanic rock, shaped by erosion into towers, cones, valleys, and caves.
From late November to early March, there is generally a lot of snow in Cappadocia. It becomes much more stunning when seen from a hot air balloon floating hundreds of meters above the same snowy landscape!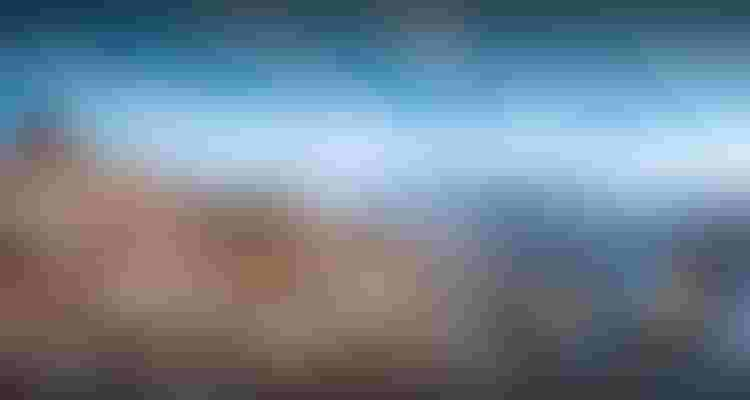 Less Crowd
Consider a world in which there are fewer people and lines everywhere—at the hotel front desk, the airport, on the local bus, and when dining out. Fewer people everywhere mean swift, efficient service.
We also recommend visiting local tourist attractions in the winter since you can do it at your convenience and avoid the summertime crowds.
Best Things to Do in Cappadocia in Winter
Fly in a Hot Air Balloon
Cappadocia is beautiful any time of year, but it's simply breathtaking when it's covered in a layer of snow that glazes the fairy chimneys artfully.
And it's even more magical when that same snowy landscape is viewed from hundreds of meters in the air from a hot air balloon!
Price
The cheapest (but still reputable) balloon ride is around $200. You can see more details and book it by contacting our team at Safaraq Tourism. We always have new offers and fantastic programmes.
Do Balloons Fly in Cappadocia in Winter?
Balloons fly in Cappadocia somewhere between 250 and 300 days a year, depending on weather conditions, so you actually have a pretty good chance of being able to fly in a hot air balloon in Cappadocia in winter. So, if you're visiting Cappadocia in December, January, or February, be prepared that you may not get to fly.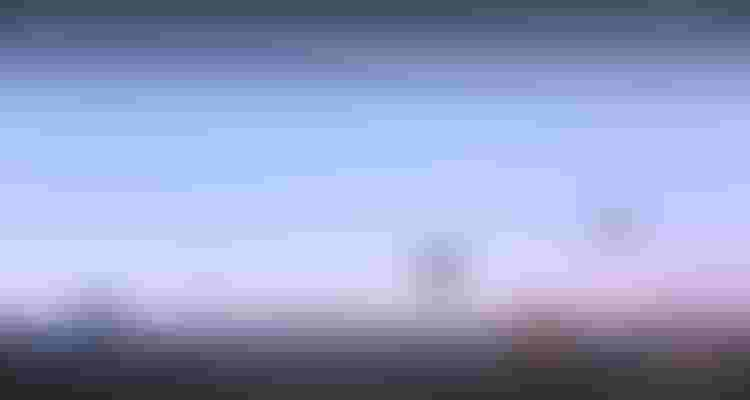 Explore Goreme Open Air Museum
The Goreme Open Air Museum is one of the greatest spots for properly comprehending the cultural, historical, and geographical reasons behind why Cappadocia looks the way it does, thus we recommend going at any time of year.
Even though the museum is outdoors (as its name suggests), it's better to visit in the winter when you can easily cover up against the cold rather than in the summer when there is little shelter outside of a few caves and the Turkish summer heat can be oppressive.
Go Horseback Riding in the Snow
A horseback ride through the snowy valleys would be a close second if you had to come up with anything that was almost as spectacular as riding a hot air balloon over the magnificent winter scenery of Cappadocia.
Year-round, you may go horseback riding in Cappadocia by scheduling a 2-hour tour that includes hotel pickups and drops.
Everywhere you travel, you'll encounter stunning scenery, with the most striking example being Cappadocia's Hallacdere Monastery, an ancient rock monastery.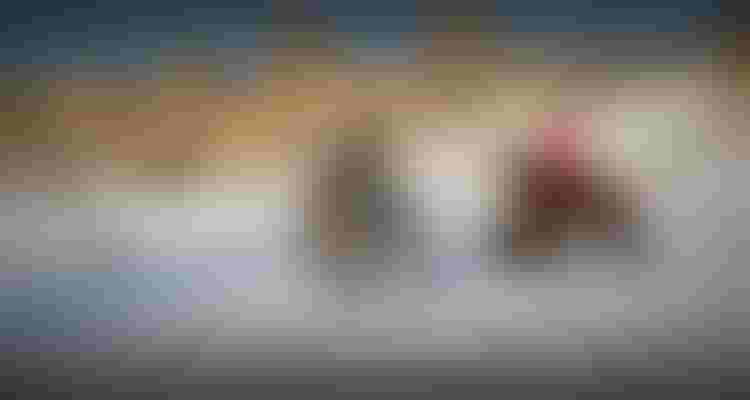 Have a Hammam
A crucial component of a winter vacation to Turkey is setting aside a few hours to indulge in a hammam—the Turkish ritual of a steam room, scrub, massage, and repose!
You may enjoy the hammams at several cave hotels. Some are exclusive to hotel guests, while others let non-guests make spa reservations. Before you go, inquire!
Go on a Brisk Winter Hike
Even though it may be fairly chilly in Cappadocia during the winter, keep in mind that there is only a little amount of snowfall, thus many outdoor activities are still quite feasible.
The temperature is pretty great for a winter trek in Cappadocia because the snow there rarely amounts to a thick layer of snow. Of course, you should dress properly and adequately for the weather!
Love Valley, Pigeon Valley, and Rose Valley are some of the walks in Cappadocia that are most well-liked.
What to Bring with You When Visiting Cappadocia?
In Cappadocia, it snows rather frequently! Bring a thick winter jacket, comfy snow boots or another waterproof boot with plenty of grips, warm wool socks, touch-screen-friendly gloves, a scarf, and a winter hat, at the very least, if you're going in the winter.
How Can Safaraq Tourism Help You Travel to Turkey?
Contact our team to get the cheapest offers and highest quality for your next tour in Turkey, our services cover a wide range of tourists' needs, including rental cars, tour guides, and prestigious hotels.
In general, we advise most travellers to spend at least three to four full days in Cappadocia. Three or four days are plenty to see some of Cappadocia's greatest sights, and tourists have an excellent chance to ride in one of the fabled morning hot air balloons for which the region is famous.
Cappadocia has a continental climate, with warm/hot summers and cold winters, often with significant snowfall.
Read more : 
Is Tourism Safe in Turkey? How to Be Safe?
Edited by Safaraq Tourism
Did you like our topic? You can share it with your friends
Featured tourist services
We offer top tourist services with the highest standards of quality and luxury with 24/7 follow-up.
Flight reservations
Tourist programs
Hotels and Resorts
Private cars
Group Tours
VIP Services
Subscribe To Our Newsletter
Find More About The Latest Safaraq