Dubai's Best Beaches: A Complete Guide
Nestled along the stunning coastline, Dubai's beaches are an ideal spot where modernity blends with nature, offering a delightful escape for locals and tourists alike. Join Safaraq Tourism on an adventure to explore the sun-drenched shores and pristine waters that have cemented Dubai's beaches as global hotspots.
Whether you're drawn to the lively energy of Jumeirah Beach or the peaceful serenity of Kite Beach, Dubai's coastline offers something to suit every taste, making it a fundamental element of the Emirate's charm.
The Best Free Beaches in Dubai
Sunset Beach
Sunset Beach, also known as Umm Suqeim Beach, offers an idyllic setting to unwind under the warm sun, with soft sands and the iconic silhouette of the Burj Al Arab in the backdrop. This peaceful haven is among the quieter beach spots along the coastline, making it perfect for morning jogs, strolls, and witnessing the mesmerizing sunsets over the Arabian Gulf.
The serene atmosphere invites you to take a peaceful nap or borrow a book from one of the beachside libraries, allowing you to immerse yourself in a good read amidst one of the Emirate's most picturesque stretches of shoreline. For a culinary treat, you can sample delectable dishes from the various food kiosks available. It's also the very place where that iconic 'holding up the Burj Al Arab' photo, popular on Instagram, is taken.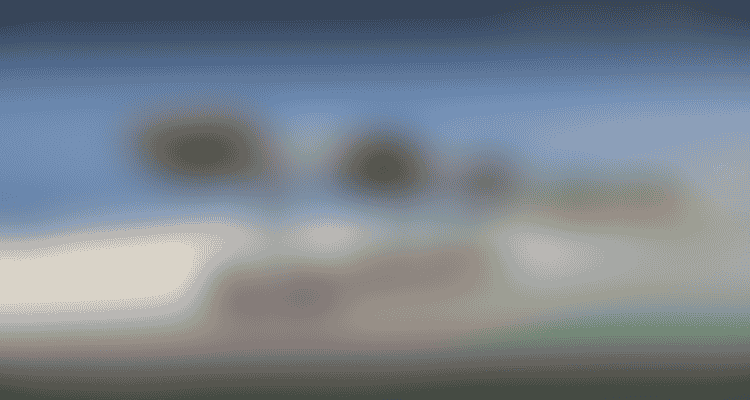 Jumeirah Public Beach
Nessnass Beach, affectionately known as Jumeirah Public Beach, has gained popularity among both locals and tourists for its inviting waters and pristine sands. Whether you're seeking a relaxed day out with your family or trying to perfect your kitesurfing or windsurfing skills, this spot is an ideal one.
If you're eager to refine your water sports abilities, make your way to the Kite n Surf kiosk, where you can easily enrol in lessons or rent equipment for kitesurfing, paddleboarding, and kayaking. They even offer group reservations for added convenience.
While Nessnass Beach provides some restroom and shower facilities, it's not as extensively equipped as other public beaches like The Beach at JBR. However, this simplicity only enhances Nessnass's charm, creating a laid-back atmosphere that continually lures city residents and tourists for more beachside fun.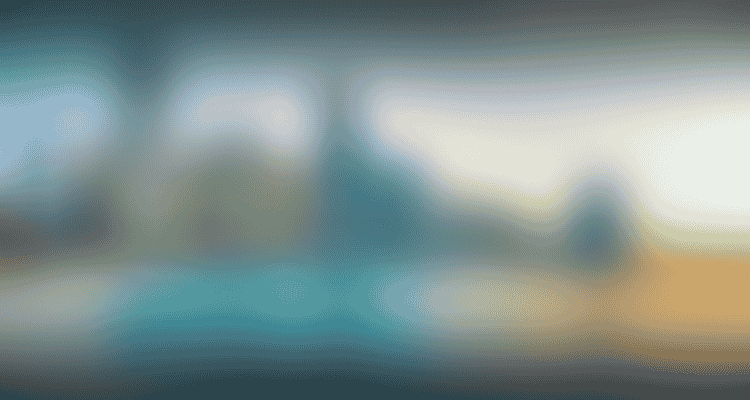 Kite Beach
Dubai's beach with a sporty flair is a haven for kite surfers, as the name suggests. You can head here to enjoy some beach volleyball or test your balance with stand-up paddleboarding and kayaking. Beyond the water-based activities, there's a skatepark, an outdoor trampoline, and a kid-friendly zone to keep everyone entertained. After your refreshing swim, wander over to one of the numerous beachside cafes to satisfy your hunger.
Related: Turkey's Most Beautiful Beaches in Spring.
La Mer
La Mer stands out as a beloved beachfront locale, seamlessly blending luxurious living with an array of high-end shopping, dining, and entertainment options. With its pristine white sands, inviting turquoise waters, and eye-catching murals, this picturesque spot adds a vibrant touch to the upscale Jumeirah 1 neighbourhood.
The Best Beaches Clubs for Family in Dubai
The Byron Bathers Club
Located along the pristine shores of Palm Jumeirah, Chef Tom Arnel's waterfront establishment draws its inspiration from the laid-back ambience of Australian beaches. Here, you'll find a welcoming surf-style decor and a menu that encourages leisurely dining throughout the day. The bright and airy interiors provide splendid vistas of the Arabian Sea, creating a local, community-driven atmosphere that makes every guest feel like a regular. Whether you're in the mood for casual snacking on small plates or indulging in a hearty main course, the menu shines a spotlight on coastal flavours, with a particular emphasis on fresh seafood and seasonal ingredients.
Caesars Palace
Dubai's Bluewaters Island offers a variety of options for those seeking day access to its beautiful beach and expansive pools. Within Caesars Palace itself, you have the opportunity to purchase a day pass for access to either the Neptune or Fortuna pools, or the beach, all conveniently located near Gordon Ramsay's Hell's Kitchen restaurant. Alternatively, you can opt for the resort's dedicated Cove Beach Club, a unique Mediterranean-style pool and beach retreat. The most recent addition to this seaside paradise is the Venus Ristorante & Beach Club, which offers breath-taking views of Ain Dubai, complete with palm trees and strategically placed hammocks that provide the perfect backdrop for that all-important Instagram photo.
Al Mamzar Beach Park
Al Mamzar Beach offers a delightful experience with its five pristine beaches, perfect for sunbathing and swimming. As you make your way to the soft, white sands, you'll pass through a vast, well-maintained lawn, adorned with winding paths for strolling or biking, lined by swaying palm trees.
Covering a sprawling 106 hectares, Al Mamzar boasts three inviting pools, providing families with an alternative to sandy shores for a refreshing dip. For a modest fee per person, this expansive park and beach area is complete with lush barbecue spots, beautifully landscaped playgrounds, serene lagoons, and a sheltered beach – making it an ideal destination for a memorable day out.
For those seeking a more exclusive experience, you have the option to rent a sun lounger or even book a private, air-conditioned beach chalet. Additionally, Al Mamzar Beach hosts ladies-only days on Mondays and Wednesdays, reserving the park exclusively for women, ensuring a comfortable and enjoyable atmosphere.
The Best Luxury Beach Clubs in Dubai
Bulgari Resort Dubai
Nestled in the heart of Dubai, The Bulgari Resort is a true gem, epitomizing global glamour. This exquisite haven boasts a pristine private beach and a world-class signature swimming pool, turning your five-star vacation into an unforgettable experience. Whether you choose to relax in style on the sandy shores or strike a pose on one of the poolside day beds, you're in for a treat. Don't forget to savour leisurely meals at the resort's beachfront restaurant, La Spiaggia, which not only offers delicious dining but also serves as the perfect backdrop for your Instagram-worthy moments.
Summersalt
Indulge in the breath-taking vistas of the iconic sail-shaped Burj Al Arab, set against the backdrop of the deep blue sea and skies. You can savour these stunning sights at Jumeirah Al Naseem's Summersalt Beach Club, nestled within one of Dubai's most luxurious resorts at the Madinat Jumeirah complex. Summersalt has quickly become a highlight on Dubai's must-visit list. You'll discover an oasis of relaxation with comfortable loungers, access to both the pool and the beach, and a delectable culinary experience inspired by the spice route.
Moreover, you'll be delighted to find popular dining options like Il Borro Tuscan Bistro and Rockfish nearby, adding to the allure of this beach club. It's no wonder that Summersalt is considered one of the hottest spots in Dubai, providing the perfect setting to unwind and soak up the city's vibrant atmosphere.
Twiggy by La Cantine
Nestled in the sun-soaked paradise of Park Hyatt Dubai, Twiggy by La Cantine is a delightful beach club and restaurant that promises to add a dash of sunshine to your day. You can savour your meal by the stunning 100-meter infinity pool, where a special menu awaits, featuring tempting offerings like poke bowls, lobster rolls, sushi, and even caviar. Alternatively, if you prefer a change of scenery, you can opt for a table on the terrace, where the à la carte menu awaits, brimming with delectable Mediterranean delights that are well worth celebrating.
Explore the Beautiful Beaches in Dubai with Safaraq
Discover the stunning beaches of Dubai with Safaraq! Amidst the backdrop of futuristic skyscrapers and iconic structures, Dubai's beaches are a sight to behold. Safaraq is your trusted companion for an unforgettable journey, offering top-notch tourism services.
Immerse yourself in the magic of this modern city, where sandy shores meet architectural marvels. Our team ensures your travel is seamless, and your adventures are unforgettable.
Contact us today to embark on a beachfront exploration like no other. Dubai's beauty awaits, and Safaraq is here to make your experience truly exceptional.
Featured tourist services
We offer top tourist services with the highest standards of quality and luxury with 24/7 follow-up.
Flight reservations
Tourist programs
Hotels and Resorts
Car Reservation
Group Tours
VIP Services
Subscribe To Our Newsletter
Find More About The Latest Safaraq