Dubai Pass: Your Ticket to Dubai's Top Attractions
Table of Contents
Dubai is a vibrant city filled with adventure, entertainment, leisure, and countless exciting activities. However, exploring everything it has to offer can be costly, especially if you're trying to stick to a budget. That's where a Dubai Pass comes in handy.
Visitors flock to Dubai for unique indoor and outdoor activities that promise to leave them exhilarated. Whether you're a newcomer to the city or here on a holiday, the Dubai Pass could be a game-changing solution for you. To determine if it's a worthwhile investment for enjoying the city's attractions, check out our review.
What Is Dubai Pass?
The Dubai Pass is like a high-tech key that unlocks Dubai's most famous places without you needing to carry cash. It has a built-in electronic chip that lets you get into Dubai's top attractions and landmarks without fuss. With this pass, you can save an incredible 60% on regular entry fees to your favourite spots in the city.
How it works
Browse and Select: Explore the available passes and pick the attractions you want to see.
Display and Use: Simply show your card or iPass when entering an attraction or making a booking.
Have Fun and Tell Others: Use Dubai Pass to share your enjoyable experiences with your loved ones.
Dubai Pass Packages
Dubai Flexi Attraction Pass
Unlock remarkable savings of up to 40% on Dubai's most iconic attractions with this pass. Tailor your experience by choosing from 3, 5, or 7 attractions to include in your pass.
Price Options
3 tickets: Adults AED 572 | Children (3 to 12) AED 521
5 tickets: Adults AED 888 | Children AED 826
7 tickets: Adults AED 1,153 | Children AED 1,046
Your adventure has a flexible validity of 7 days from the date of first usage.
Discover a selection of Dubai's finest attractions, making it the perfect choice for those with limited time to explore.
Check out our tourist programs to the best destination.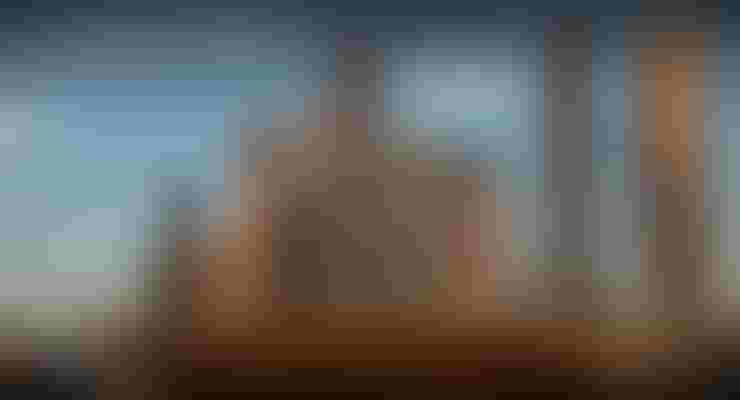 Included Attractions
Traditional Dubai Tour
At the Top of Burj Khalifa
City Sightseeing
Dubai Aquarium and Underwater Zoo
Desert Safari with BBQ
Dubai Fountain
The Dubai Flexi Attraction Pass is your key to a memorable Dubai experience while keeping your budget in check.
Dubai Select Attractions Pass – Your Ticket to Personalized Fun!
Price Options
For adults: AED 492
For children: AED 461
Validity
Your pass is valid for 7 days after your first usage, providing you with ample time to explore the city.
Unleash Your Adventure
With the Dubai Select Attractions Pass, you get to choose one attraction from each of our three Attraction Pools, allowing you to savour three attractions that align with your preferences.
Let's Dive into the Attraction Pools:
Attraction Pool 1
Desert Safari with Dinner
iFly Dubai
IMG Worlds of Adventure
Dubai Canal Cruise
Ski Dubai
Wild Wadi Waterpark
TEPfactor
La Perle by Dragone
Sea Camel Self-Drive Speedboat Tour
Marina Dhow Cruise
Legoland Waterpark
Experience the thrill of a Desert Safari!
Attraction Pool 2
Infinity des Lumieres
At the Top of Burj Khalifa
Modern Dubai Tour
Splash Tours
City Sightseeing Hop On Hop Off Bus
The View At The Palm
Dubai Creek Harbour Sunset Tour
Palm Jumeirah Kayak Tour
Dauz Aqua Nursery
Attraction Pool 3
Dubai Fountain Boardwalk
Dubai Dolphinarium
Dubai Fountain Lake Ride
Dubai Frame
Al Shindagha and Etihad Museum
Flying Cup
Kitmytrip WI-FI Rental
Green Planet
Traditional Dubai Tour
The Lost Chambers Aquarium at Atlantis
Sky Views Observatory
Dubai Mall Ice Rink
Select your favourites from each pool to craft your perfect Dubai experience with the Dubai Select Attractions Pass. It's your ticket to creating cherished memories in this dazzling city!
Dubai Unlimited Pass
Unlock a world of experiences in Dubai with the Dubai Unlimited Pass. This versatile city pass grants you hassle-free access to over 30 of Dubai's top attractions, all while saving you up to 50% on admission. What's more, this pass offers excellent value with a generous two-year expiration period, ensuring you have ample time to plan your Dubai adventure.
Price Options
3-day pass: AED 1,574 for adults | AED 1,332 for children
5-day pass: AED 2,078 for adults | AED 1,679 for children
Validity
This pass remains valid for a generous two years from the date of purchase, giving you flexibility for your future travel plans.
Included Attractions
In addition to the attractions featured in the Dubai Flexi Pass, the Dubai Unlimited Pass extends its offerings to include the following captivating experiences:
Dubai Ice Rink
Sky Views Observatory
Modern Dubai Tour
Palm Jumeirah Kayak Tour
The View at The Palm
Dubai Theme Park Pass
Enjoy the thrills of Dubai's theme parks with the Dubai Theme Park Pass. Depending on your choice, you can delight in three out of five fantastic theme parks available on the Dubai Pass panel.
Related: Discover the Top 10 Hotels in Dubai.
Price Options
Three parks: AED 544 for adults | AED 492 for children
Validity
This pass is valid for a generous 5-day period from your first usage.
Included Attractions: Take a look at the array of theme parks awaiting your visit with the Dubai Theme Park Pass:
Atlantis Aquaventure (Exclusive Theme Park)
IMG Worlds of Adventure
Legoland Dubai
Legoland Water Park
Motiongate Dubai
Wild Wadi Water Park
Dubai Stopover Pass
The Dubai Stopover Pass is designed for travellers with limited time during a layover who still want to experience Dubai's top attractions. You have the flexibility to select two, three, or four attractions to suit your preferences.
Price Options
2 tickets: AED 314 for adults | AED 240 for children
3 tickets: AED 419 for adults | AED 345 for children
4 tickets: AED 524 for adults | AED 419 for children
Validity
This pass remains active for a convenient 36-hour period from the date of your first use, perfect for making the most of a short layover.
This pass offers access to the following attractions:
At the Top of Burj Khalifa
City Sightseeing
Dubai Aquarium and Underwater Zoo
Dubai Fountain Lake Ride
Dubai Frame
Pocket Wi-Fi rental
Marine Dhow Cruise Dinner
The Lost Chambers Aquarium
The View at The Palm
Choose the Dubai Pass that aligns with your preferences and embark on a memorable journey through Dubai's wonders. Enjoy your Dubai adventure!
Is the Dubai Pass worth the Buying?
Whether you're planning a Dubai vacation or have recently relocated to the city, there's a wealth of opportunities for exploration. However, fully experiencing all the city's hotspots and top attractions can strain your budget. That's where the Dubai Pass comes into play, offering not only cost savings but a range of other compelling reasons to consider this option.
Cost Savings: To start, the Dubai Pass provides substantial discounts that can significantly reduce your expenditure on entrance fees and tickets to your preferred destinations.
Save Time and Hassle: With the Dubai Pass for tourist attractions, you can bypass the lengthy lines, the scorching sun, and the wait times. Just display your card and enjoy instant access. This feature is especially valuable during busy periods in Dubai when long queues are common at most attractions.
Freedom of Choice: Regardless of the Dubai city pass you select, you'll have a diverse array of places and activities to choose from. The Pass grants you access to nearly 50 different options, including some of the finest theme parks in the city.
Additional Resources: The Dubai Pass iVenture is not just a card; it comes with supplementary materials, such as maps, detailed attraction information (including opening hours, addresses, and additional insights), and valuable tips for making the most of your Dubai pass. This material also offers guidance on how to efficiently manage your time and plan your activities in Dubai.
Ideal Gift: If you ever find yourself in a quandary about what to gift your friends and family visiting Dubai, the Dubai Pass is an excellent choice. This attraction pass ensures that their trip will be one to remember, making it a thoughtful and valuable present.
Where to Buy Dubai Pass
Dubai Pass can be easily purchased online from the iVenture Card website.
Plan Your Vacation to Dubai with Safaraq
Dubai, a vibrant hub of diverse cultures and thrilling experiences, beckons tourists. Safaraq is your key to maximizing your Dubai vacation while keeping costs in check. Say goodbye to missed opportunities due to poor planning.
Contact us today for a seamless journey and unforgettable adventures in this dynamic city.
Featured tourist services
We offer top tourist services with the highest standards of quality and luxury with 24/7 follow-up.
Flight reservations
Tourist programs
Hotels and Resorts
Car Reservation
Group Tours
VIP Services
Subscribe To Our Newsletter
Find More About The Latest Safaraq