Top 6 Hotels in Cappadocia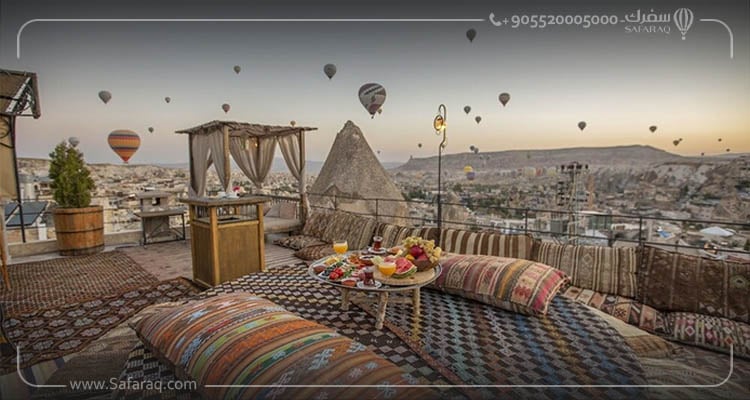 Table of contents
There are some places no matter how much you talk about them and describe them with beautiful words you will not be able to fulfil their right of the description. How can we describe the historical beauty and charming nature of Cappadocia and its magnificent hotels? Follow us in this article on Safaraq Tourism.
Top 6 Hotels in Cappadocia
Aren Cave Hotel in Cappadocia
One of the most tourist-attracting hotels in Cappadocia, Aren Cave Hotel is located in the state's central district, a 5-star family hotel that provides visitors with all the requirements for luxury comfort and accommodation.
Caves and buildings that have been used as a home for hundreds of years have been transformed into upscale hotel rooms and luxurious suites at the 8-room Aren Cave Hotel.
It resembles the caves of this rocky area, built of rocks and stones, and decorated with the finest carpets, handicrafts and ceramics that represent the state's tourist monuments.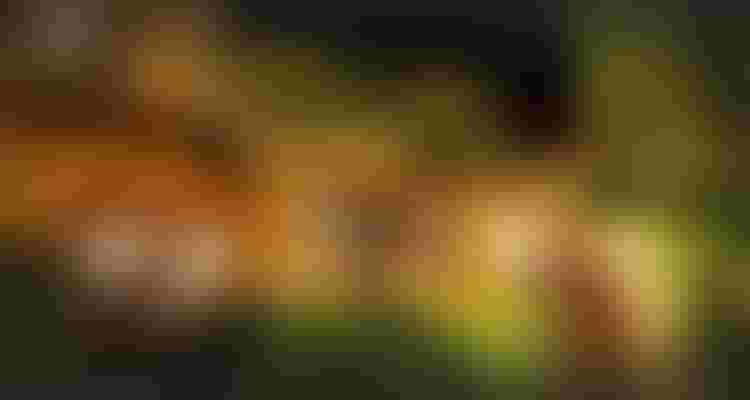 Sakura Cave Hotel
Just a 10-minute walk from Goreme city centre in Cappadocia, Sakura Cave Hotel offers luxurious accommodation, a thrilling holiday and adventures between attractive landscapes and volcanic rock formations.
Sakura Cave Hotel has hotel rooms that ensure all the comfort of visitors, and give an aesthetic aspect through the cave-like architecture and buildings carved into the rocky mountains, as well as other recreational facilities such as jacuzzi and swimming pools.
Close to many tourist areas in Cappadocia, the hotel is 2.2 km from Love Valley, just a 10-minute drive from the mountain chimneys and close to the Roman Castle.
The hotel has a terrace with panoramic views of Cappadocia's sights and is quiet and far from all the noise.


Divan Cave House
Divan Cave House, one of the most notable hotels in Cappadocia offering integrated services as a 5-star hotel, is situated at the highest point in the Goreme Valley. With a sizable terrace and panoramic views of the area, visitors can take in the mountain formations, sights, and hot air balloons flying overhead.
Divan Cave House hotel has 30 exquisite rooms in its design, each offering guests the luxury of staying in a room like a cave, equipped with the latest tools, entertainment and new technologies.
This hotel has many leisure activities such as swimming pools and jacuzzi, organises safaris, and offers balloons rides and other leisure events for tourists.
Divan Cave House Hotel is 600 metres from the bus station in the Goreme area and 15 minutes from the area's famous open-air museum.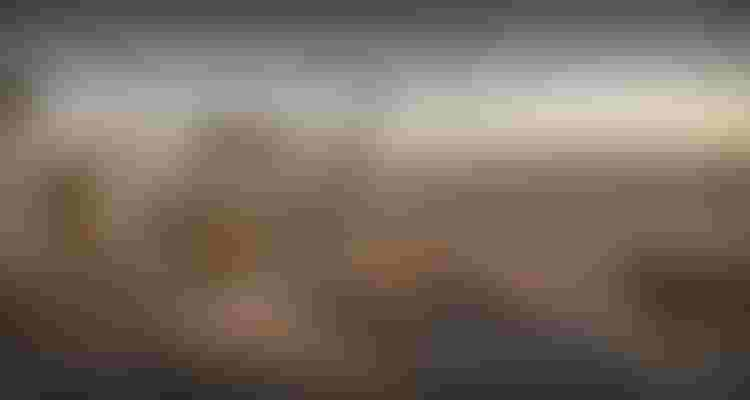 Dinler Hotel
Dinler Hotel, one of Cappadocia's top-notch luxury and service hotels, is situated in a prime touristic district of Urgup, overlooking the state's well-known tourist destination of Kayakapi.
The hotel provides visitors with the chance to explore the most stunning sites in Cappadocia through balloon rides, together with other recreational amenities and assured pleasant lodging.
The hotel is about 2.7 kilometres from the Goreme Museum, 2 km from Nevsehir's downtown, and 35 km from the airport.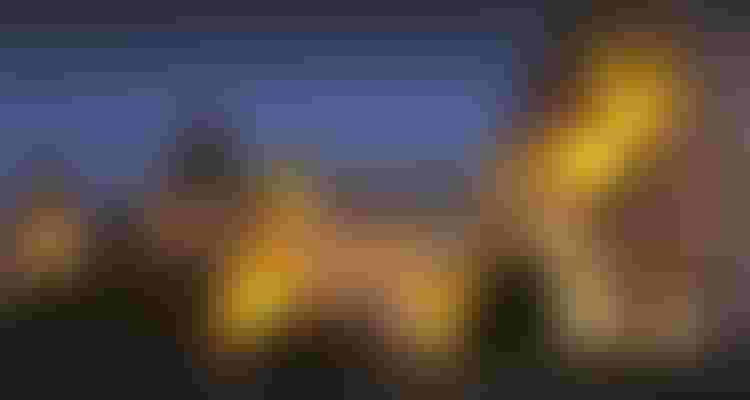 Kelebek Special Cave Hotel in Cappadocia
Offering great views of the village, valleys and mountains around it, close to the state's central Gorerme district, Kelebek Cave Hotel offers an unforgettable tourist experience, with many recreational activities such as swimming and other sports, and balloon rides.
This hotel was formerly a group of linked mountain homes that belonged to one of the most significant VIPs in the area. It was then combined into a guest house where the elders of the area convened before being transformed by investors into one of the greatest five-star hotels in Cappadocia.
The rooms at the Kelebek Cave Hotel feature a unique architecture inspired by the natural and geographical structure of the area, unlike anywhere else in Turkey, carved into caves, most of which date back to the 8th century.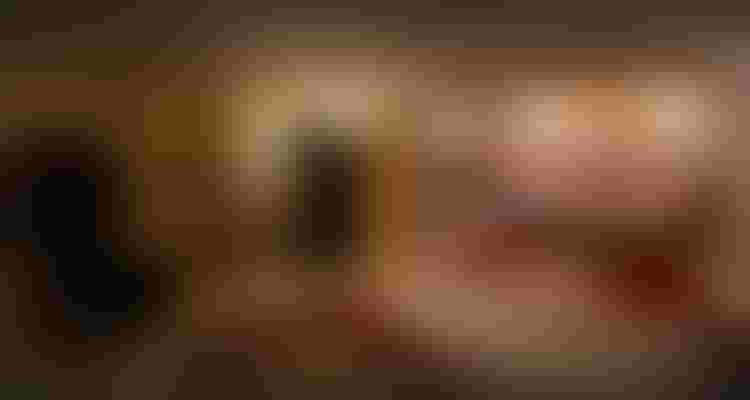 Cappadocia Cave Lodge Hotel
What about a unique vacation for tourists at the Cappadocia Lodge Hotel? In its spectacular caverns, which were carved in line with the best architectural systems, it is one of the most renowned and soothing hotels. It is a nice spot for guests and is furnished with all contemporary technical innovations, which provide them with all the conveniences.
The hotel is located 5 kilometres from the state's renowned Goreme Centre in one of Nevsehir's coolest natural places, next to Goreme National Park.
Cappadocia Lodge provides guests with the option to enjoy a variety of Eastern and Western cuisines at the hotel's restaurant, as well as a range of recreational amenities including playgrounds and swimming pools, as well as additional activities like hot air balloon tours and horseback riding.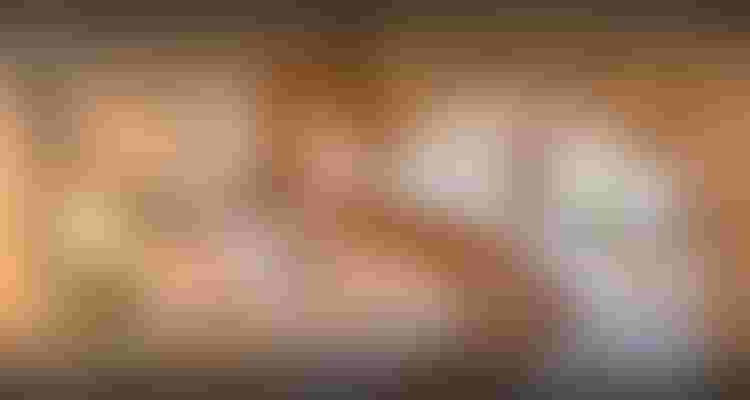 Average Hotel Booking Rates in Cappadocia
Without examining the hotel specifics, it is impossible to estimate Cappadocia hotel rates. The rating of the hotel, whether it is a 4-star or 5-star hotel, the location you occupy near the attractions, the quality of the services they offer, the residential options they offer, and the recreational activities they provide to visitors all play a significant role in determining the average price of hotel rooms in Cappadocia.
Book a Hotel in Cappadocia by Safaraq Tourism
Safaraq Tourism assures that you enjoy the ideal vacation amid the best rock formations, mountain homes, and cave-like rooms and caves in the state. Safaraq Tourism gives you luxury and serene lodging unlike any other in Turkey among the most magnificent hotels in Cappadocia.
Safaraq Tourist offers you its tourism programme to Cappadocia to spend a fantastic time in its gorgeous caverns, ride airships, visit ancient museums, and enjoy the beauty there, in addition to hotel bookings at the top hotels in the area.
Edited by Safaraq Tourism
Did you like our topic? You can share it with your friends
Featured tourist services
We offer top tourist services with the highest standards of quality and luxury with 24/7 follow-up.
Flight reservations
Tourist programs
Hotels and Resorts
Private cars
Group Tours
VIP Services
Subscribe To Our Newsletter
Find More About The Latest Safaraq