Tourism in Pamukkale – Cotton Castle and Pamukkale Waterfalls in Denizli
Table of contents
What is Pamukkale in Turkey?
Pamukkale is one of the world's finest medical wonders and consists of natural hot baths containing large amounts of calcium, an attraction for tourists from all around the world to enjoy its magnificent landscapes, which provide an enjoyable time of relaxation and tranquillity.
Pamukkale, or Cotton Castle as translated into English, is located north of Denizli, about 19 km from the city centre. It is one of Turkey's most beautiful tourist attractions and one of the most beautiful places globally, built on 21 May 2011.
Pamukkale Springs and waterfalls in Denizli
When you visit Pamukkale, make sure you don't miss any tourist spots, as it is home to several hot springs. Here is a list of the most important ones:
The ancient city, known as Hierapolis in Greek, is one of the famous Pamukkale Springs. It is also on the UNESCO World Heritage List, dating back to the 2nd century BC, a destination for disease treatment, containing a range of hot baths and water sports.
One of Pamukkale's resorts is the Traverten Baths, a tourist destination as a heart disease recovery centre. According to historical data, these baths were used by wounded soldiers in Roman times because they contain many elements of calcium.
Cleopatra Waterfall is one of Pamukkale Waterfalls, famous for its ancient Roman columns, and it is said that Queen Cleopatra has been aware of these mineral waters' health benefits and aesthetic characteristics, so she used to have a bath there.
Cotton Castle in Pamukkale
Known as Cotton Castle, these warm springs formed a collection of natural rock formations over time and then turned into like-icebergs forms, looking like white terraces. Pamukkale, one of Turkey's most beautiful tourist destinations, has been listed as a UNESCO World Heritage Site.
Many tourist groups visit Cotton Castle every year for recreation and treatment as various legends are told about the sanctity of this hot water and its ability to heal many diseases.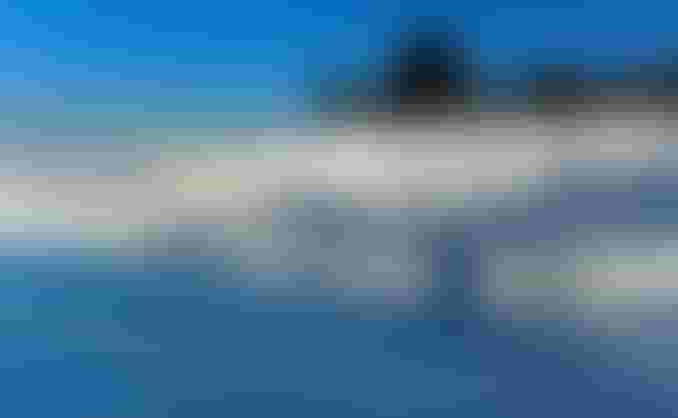 Pamukkale Hotels and Resorts
Whoever visits Pamukkale looks for resorts, hotels, and hotel apartments to stay. The region has 4-star and 5-star hotels and tourist resorts located near the hot mineral springs.
Pamukkale hotels are equipped with integrated equipment and services, especially designed and suitable for tourism.
Pamukkale Location in Turkey
Pamukkale is a small village in Denizli, located in the Aegean region near the Mediterranean Sea, on the southwestern side of Turkey, about 19 km from Denizli city centre.
Pamukkale FAQs:
Pamukkale is a 4-hour drive from Antalya; whoever wants to visit Pamukkale must use stagecoaches. After arrival at Denizli, they can take a taxi to Pamukkale, a 15-minute drive.
Pamukkale is 10 – 11 hours by stagecoaches from Istanbul, and it can be reached by planes from one of Istanbul's airports, an hour flight. After arrival at Denizli, they can take a taxi to Pamukkale.
Denizli is the nearest city to Pamukkale; you can take a taxi or a bus, a 15-minute drive.
Read more on Safaraq:
Everything About Camlica Hills in Istanbul

Tourism in Northern Turkey and its Features

Edited by Safaraq Tourism
Did you like our topic? You can share it with your friends
Featured tourist services
We offer top tourist services with the highest standards of quality and luxury with 24/7 follow-up.
Flight reservations
Tourist programs
Hotels and Resorts
Private cars
Group Tours
VIP Services
Subscribe To Our Newsletter
Find More About The Latest Safaraq