Explore Top 10 Tourist Places on the Asian Side of Istanbul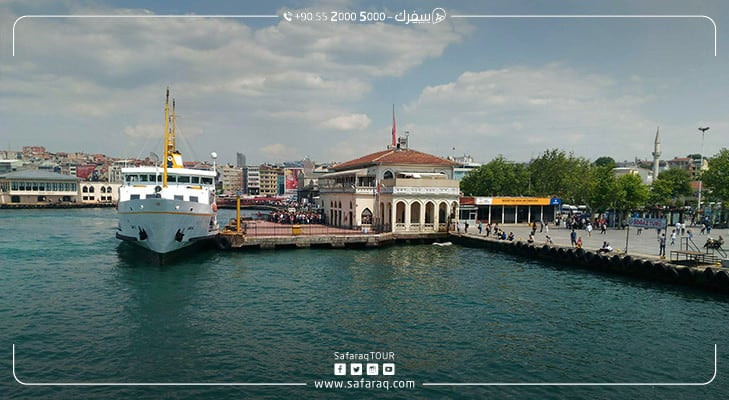 Table of contents
The Best 11 Places in Asian Side of Istanbul
Istanbul, the city of magic and beauty, is unique in the diversity and richness of tourist places. Many tourists visiting Istanbul may think that the European side of the city is the most lively and well-deserved to see, without considering going to the other side of the city to explore its mysteries and learn about it.
On the Asian side of Istanbul, or known as the Cultural Centre of the Anatolian side, Kadikoy is a place worth visiting, as it contains many tourist places, the most important of which will be mentioned in the next lines.
Watch this video to know more about the Asian side of Istanbul
Haydarpasa Railway Station
Haydarpasa station is one of Istanbul's largest and oldest railway stations with sea views. It was established as a major station on the Hijaz line in 1906 during the reign of Sultan Abdul Hamid II. It was named in memory of one of the brave leaders of sultan Salim III reign, becoming a focal point between Baghdad and Istanbul.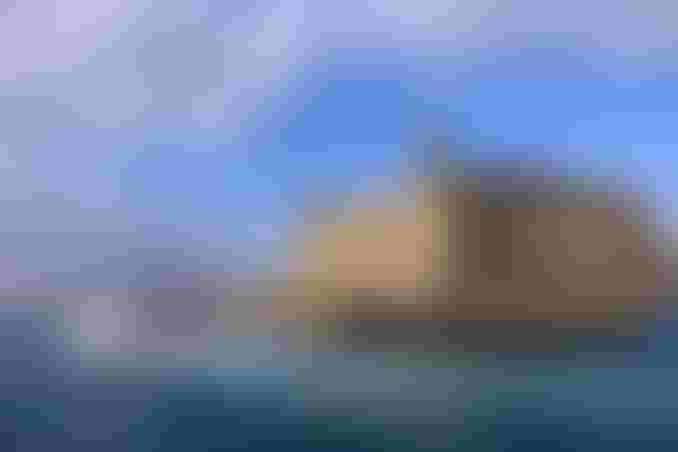 Visiting the station offers a great opportunity to take photo ops and enjoy a magnificent sea view.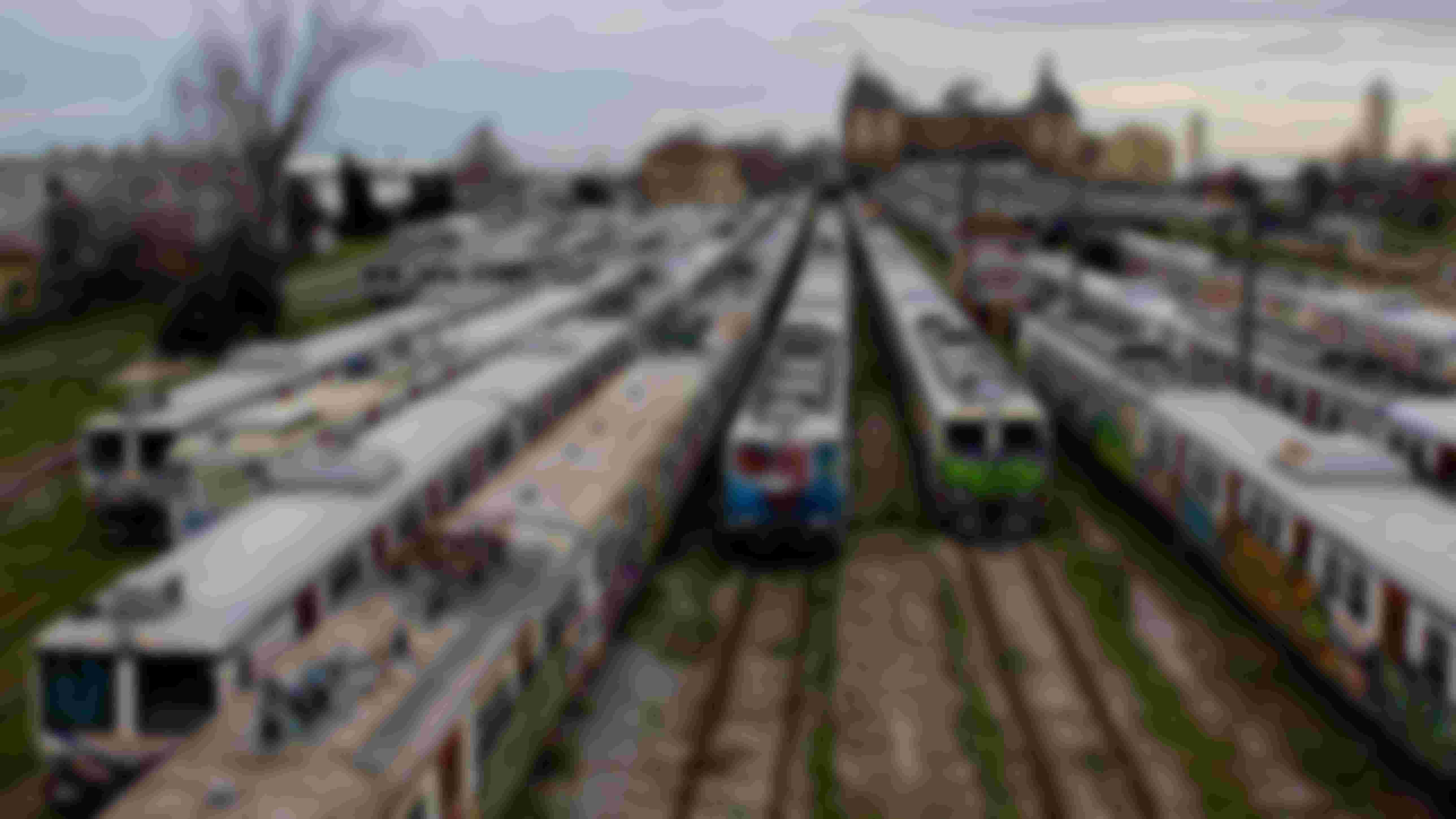 The Maiden's Tower
Visitors to Istanbul must head to the Maiden's Tower on the Asian side of Istanbul, an important tourist attraction. Dating back to the Greek era, the Maiden's Tower is a small tower on a small island at the southern entrance to the Bosphorus, about 200 metres off the coast of Uskudar in Istanbul.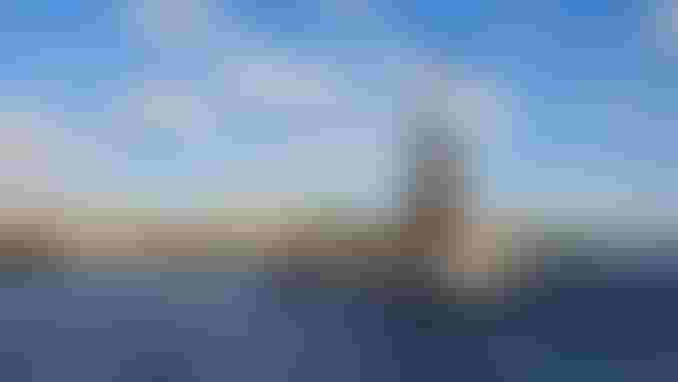 It was said that there was a sultan who loved his daughter so much, and he had a dream that on his daughter's 18th birthday, a snake would bite her and take her life. The father found no way to protect his daughter but to keep her off the land, where he had filled part of the Bosphorus, and built a tower for her in an attempt to keep out the possibility of any snake reaching her.
The tower is ideally located in the heart of the Bosphorus, making it a great view and backdrop for many Turkish and international cinema and drama scenes. In addition to ancient stories and legends about it, the tower has become an integral part of Turkish heritage and culture, becoming a tourist attraction on the Asian side of Istanbul over time.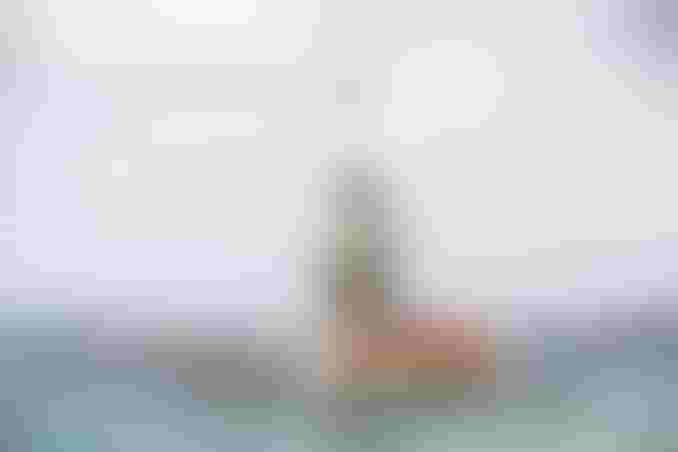 The Maiden's Tower features an octagonal structure and narrow spiral staircases, which separate six floors up to 23 metres high, and a tourist would not visit the city of magic and beauty without going through the tower.
Bostanci Lunapark
Bostanci Lunapark is one of Istanbul's best theme parks for many local families and Arab and foreign visitors during Istanbul's tours on the Asian side, specifically in Kadikoy.
One of Istanbul's most beautiful parks, Lunapark, offers a medium range of games for an atmosphere of fun and entertainment for all family members of all ages, especially children. It is only 10 minutes from the Bostanci subway and bus station.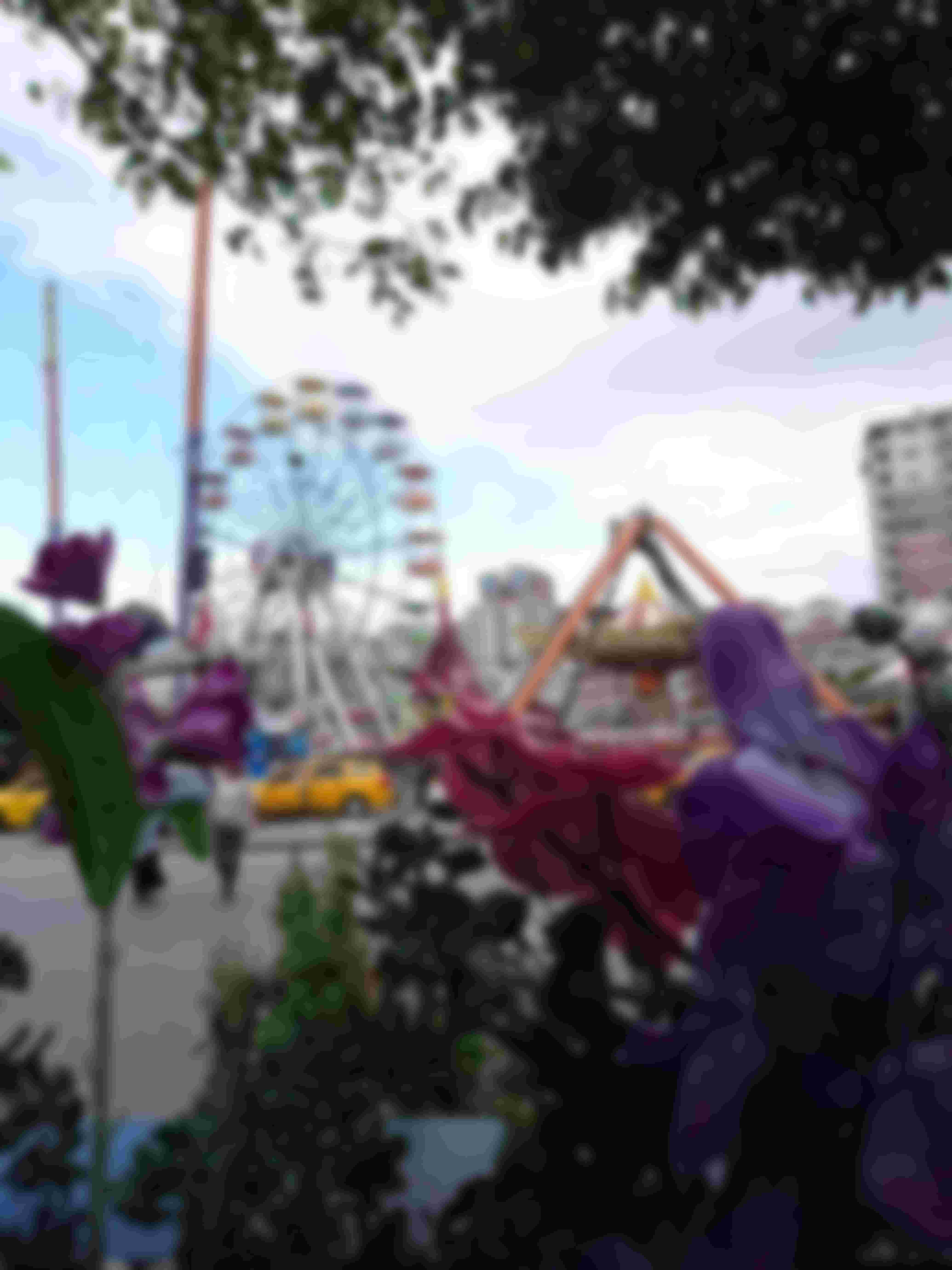 Baghdad Street
Baghdad Street is one of the most popular streets on the Asian side of Istanbul, extending from Kadikoy to Maltepe, 14 km away. It is almost parallel to the coast of the Marmara Sea. Baghdad Street is no less important than Istiklal Street on the European side of Istanbul.
It dates back to the Ottoman era, connecting Constantinople with Anatolia. The street was used for trade and military purposes, and was named after Sultan Murad IV took control of Baghdad in 1638.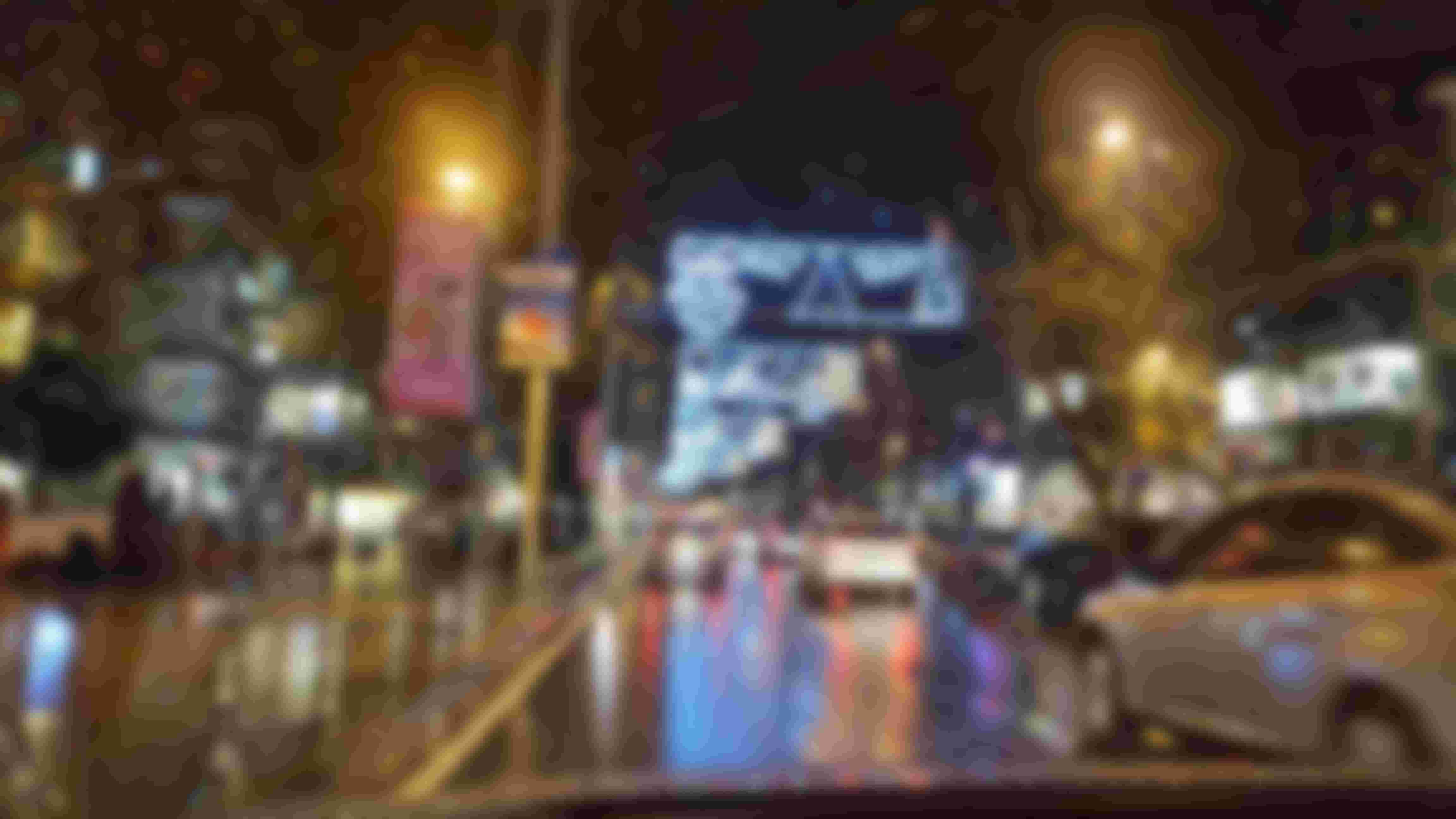 Baghdad Street flourished under Sultan Abdul Hamid II reign and became a major centre for the residence of the rich. Pashas of that period and senior men raced to buy lands in the Kadikoy region to build their homes and palaces next to the Sultan's Palace to get close to him.
Turkey's Largest Mosque - Camlica Mosque
On 3 May 2019, Istanbul witnessed the opening of the Camlica Mosque, Turkey's largest mosque, located on the Asian side of Istanbul, overlooking the Bosphorus. It was built on 15,000 square metres, and this mosque can accommodate up to 63,000 worshippers at a time. The mosque has six minarets, four with a length of 107.1 metres, two 90 metres long, and a dome about 72 metres high and 34 metres in diameter.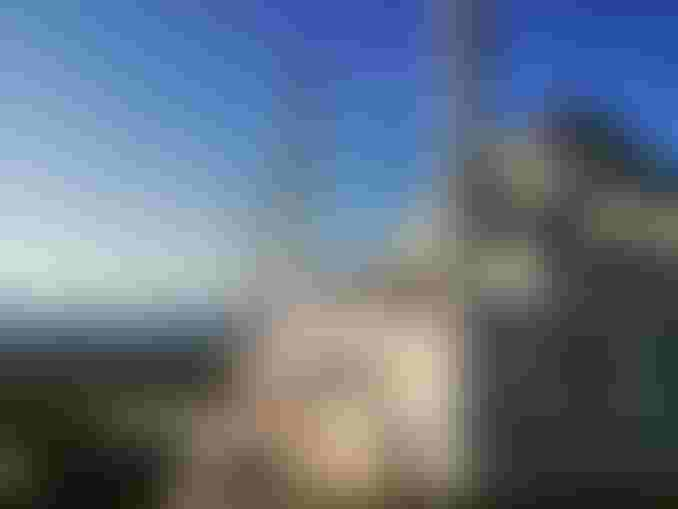 Turkey's largest mosque also houses a conference hall, the Museum of Turkish Islamic Antiquities, a public library, an art gallery, and a parking lot. There are gardens around the mosque, 30 dunums, so visitors can stroll there and enjoy the views of Istanbul, one of Istanbul's most beautiful views, overlooking the Asian and European sides of the city, as well as the Marmara Sea.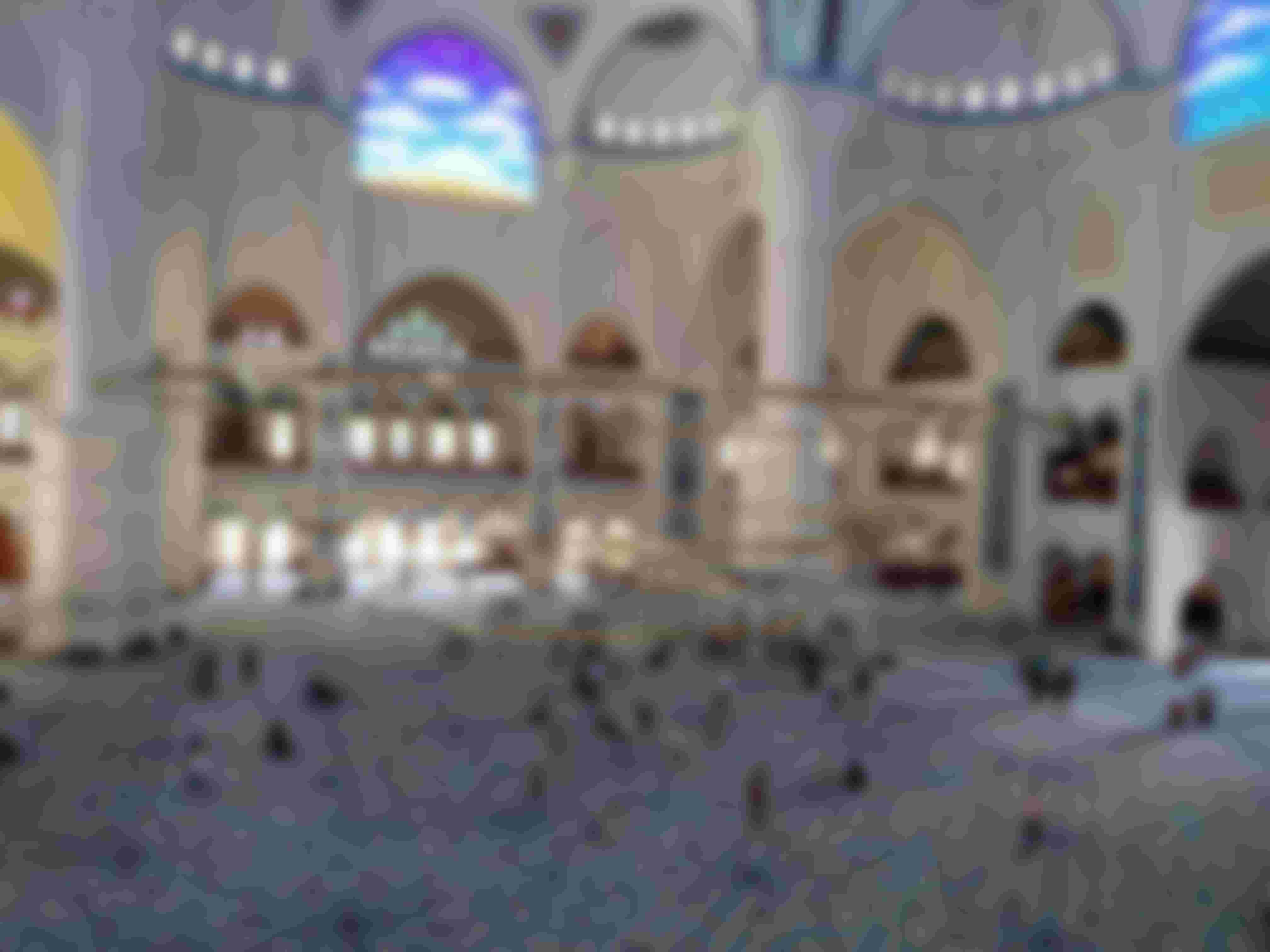 Brides' Hill in Istanbul (Camlica Hills)
The brides' hill has a unique view, including minarets and neighbourhoods of Istanbul. It is the highest of the seven hills surrounding Istanbul and is locally called Camlica, meaning pine.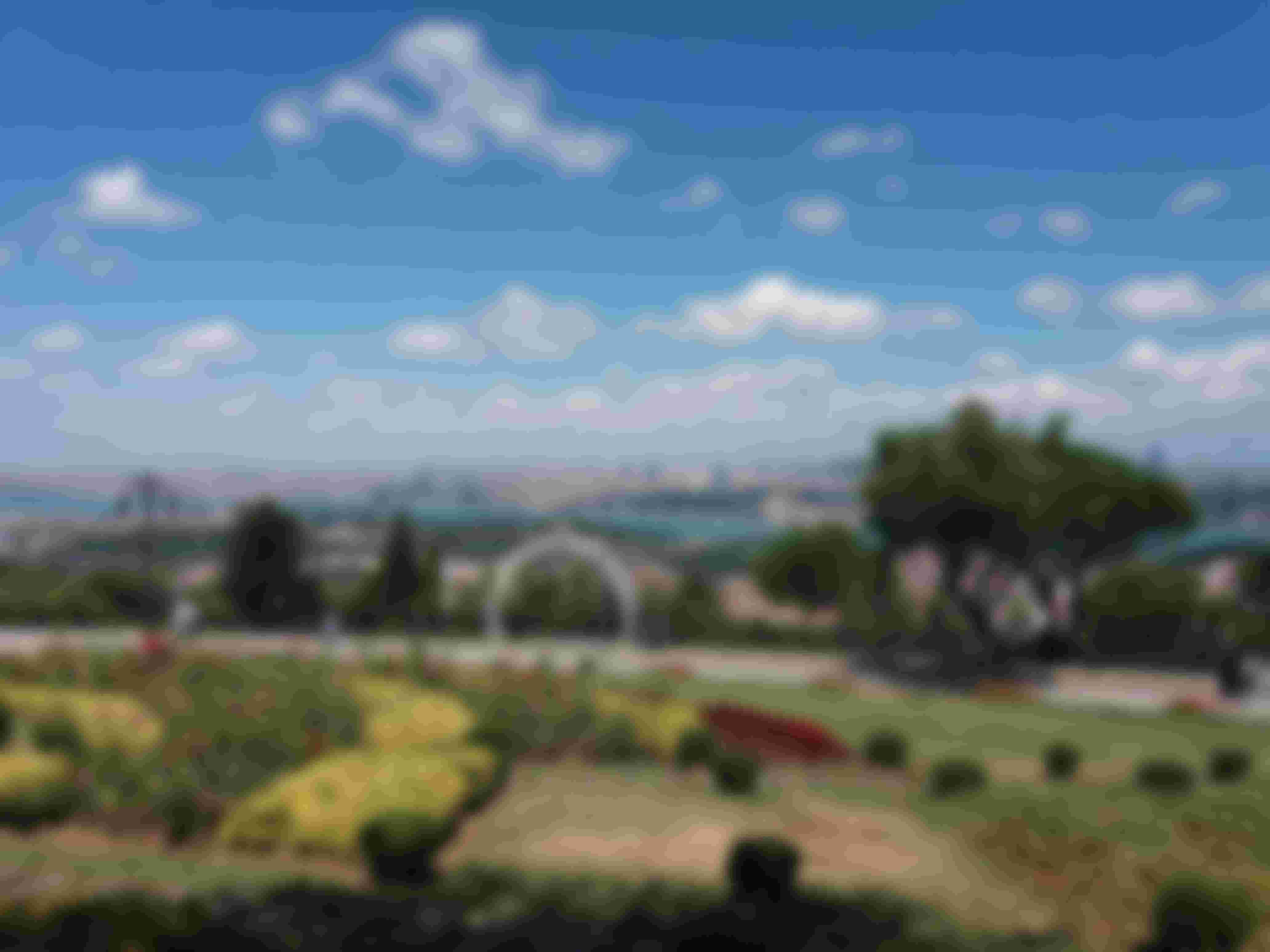 Those who have visited Camlica Hill will see pine trees, and those standing on this hill can enjoy the views of Istanbul.
Outlet Shopping Centre
Opened in 2008 in the Asian section of Istanbul, within Kadikoy, Outlet Mall consists of 5 floors, two of which are underground. It features the most famous brands and events, some of which are for children. It has branches in some Turkish provinces and is one of the most important tourist places in Istanbul.
Sile Cave
Visitors flock to see Sile Cave from inside and outside Turkey, one of Turkey's most beautiful and popular attractions and Istanbul's most prominent tourist attractions.
The 241-meter-long cave was discovered by Professor Osman Yardimci, which was used as a prison in earlier times.
Where is Sile Cave Located?
Sile Cave is one of Istanbul's most famous tourist destinations, located in Mesrutiyet Village, northeast of Marmara, a destination for a large number of tourists every year.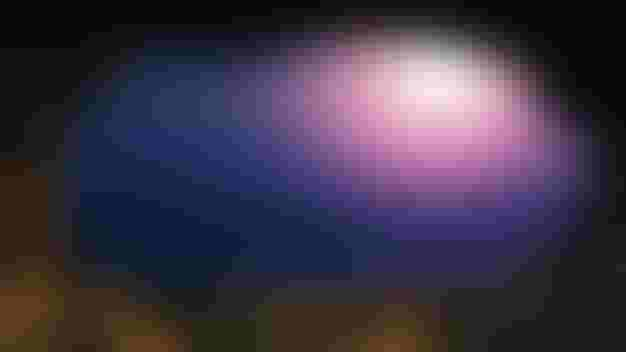 Yoros Castle
One of Turkey's most important historic castles, Yoros Castle, is one of the most famous attractions on the Asian side of Istanbul. It looks like a majestic mountain guarding the city at the entrance of the Bosphorus.
Historically, the castle dates back to the Roman Empire. Although many of its towers have been subjected to some factors of collapse, they have survived to this time.
The name of this castle is of Greek origin, and the word 'Yoros', meaning nature, and it is 500 metres long and consists of many towers of different lengths.
Where is Yoros Castle Located?
Yoros Castle is located in Beykoz on the Asian side of Istanbul, one of the most beautiful places in Istanbul. The castle is situated at a strategic point where the Black Sea meets with the Bosphorus. This area has a lot of perennial trees, greenery, and beautiful nature.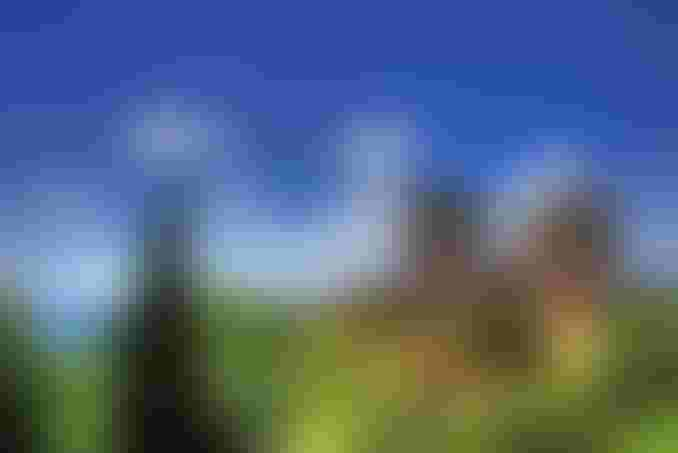 Goksu River
Goksu River is one of Istanbul's most important and popular tourist destinations, featuring blue waters, serenity, natural beauty, and charm. Large trees and beautiful flowers covering a large area around the river give the place a wonderful splendour. A historic stone bridge connects the two banks of the river and is still used nowadays.
Where is Goksu River Located?
Goksu River is popular with tourists from all over the world, as it is located in an important spot on the Asian side of Istanbul, next to Anadoluhisar Castle, and flows into the Bosphorus.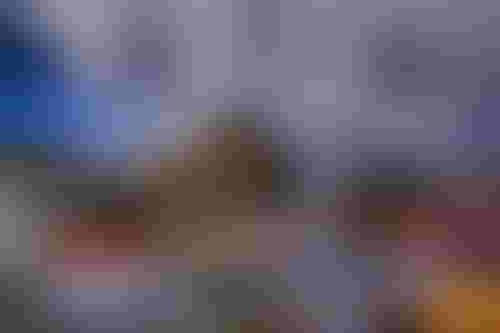 Pierre Loti Café
Pierre Loti Café in Sultan Eyup is one of the most frequently visited places of the year. Set on a high hill, visitors can see the Golden Horn, with Istanbul's most beautiful other areas, in a majestic, mind-taking view.
The name of this hotel is from a French author named Pierre Loti, who is known for his keenness on Istanbul's sights. He wrote novels, stories and poems under the inspiration of the beauty of Istanbul in this café.
Sultan Eyup District and Pierre Loti Cable Car
Located along the Golden Horn down to the Black Sea, Sultan Eyup district is one of Istanbul's most spectacular tourist attractions. The reason for its name is the Mausoleum of Sultan Eyup, near Istanbul's most prominent mosque, Eyup Mosque.
This area is home to other places of worship, with many Christian churches abound. Some popular markets for Islamic-themed products, such as dates, Islamic books, and prayer carpets, have been set up in Sultan Eyup district, particularly around its mosque.
Next to Sultan Eyup Mosque is Eyup Cable Car, used as a means of transport and entertainment, moving visitors up Pierre Loti Hill, where the famous café is located.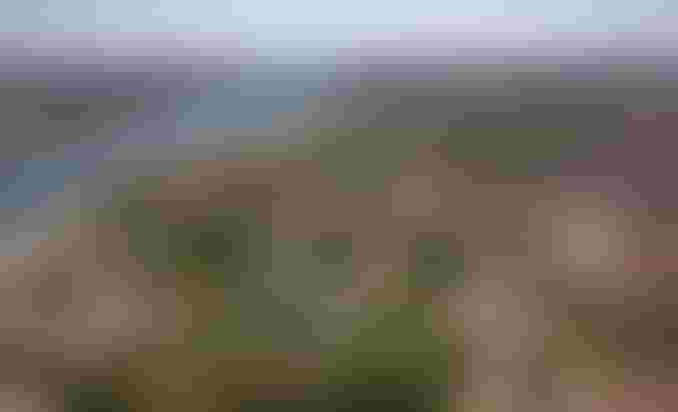 Sultan Eyup Mosque and Pierre Loti Café
Sultan Eyup Mosque, one of Istanbul's famous Ottoman mosques on the European side of the city, is located in Sultan Eyup District next to the Golden Horn. The reason for its name is the Mausoleum of Sultan Eyup nearby. It is the first mosque built by the Ottomans in Istanbul after the conquest of Constantinople in 1453.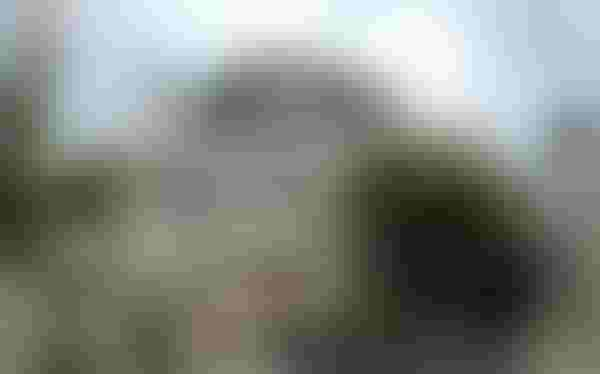 Read more on Safaraq:
Top 10 Must-Visit Beaches in Istanbul

Top 10 Tourist Places in Istanbul for the Youth

Edited by Safaraq Tourism
Did you like our topic? You can share it with your friends
Featured tourist services
We offer top tourist services with the highest standards of quality and luxury with 24/7 follow-up.
Flight reservations
Tourist programs
Hotels and Resorts
Car Reservation
Group Tours
VIP Services
Subscribe To Our Newsletter
Find More About The Latest Safaraq