Dubai for Families: The Best Places to Visit
Dubai, often referred to as the "City of Gold" and the "City of Dreams," is a vibrant metropolis nestled in the heart of the United Arab Emirates. Renowned for its captivating blend of modernity and tradition, this city has rapidly evolved into a global icon of prosperity and innovation. Dubai's remarkable journey from a desert outpost to an ultramodern, dynamic city is a testament to its unyielding ambition and vision.
With its awe-inspiring skyline, world-class infrastructure, and a rich tapestry of cultures, Dubai is not just a city but a living, breathing testament to human achievement and aspiration. In this bustling oasis, tradition and modernity harmoniously coexist, creating a magnetic charm that draws visitors from all corners of the world.
Reasons to Visit Dubai with Your Family
Strengthening Family Bonds
Life can become incredibly hectic, often causing us to overlook the people who matter most in our lives. Travelling is a magical way for our close-knit family to reconnect in a manner unlike any other. Prioritizing rest and rejuvenation becomes essential for our mental well-being and overall health. Every so often, we all need a break to return to our daily routines and challenges with a refreshed outlook and renewed energy.
Fostering Deeper Family Ties
When we embark on a journey with grandparents, aunts, uncles, or cousins, it creates an opportunity to build or strengthen the bonds we share with our extended family members. Travelling offers a unique chance to cultivate trust, respect, and admiration for one another as we tackle challenges together.
Related: Discover the Top 10 Hotels in Dubai.
Creating Lasting Memories
The cherished memories woven into our travels not only bring us closer to the present but also forge stronger connections that we'll carry into the future. These shared experiences become part of our family's collective history, creating stories that begin with "Remember when..." Life is precious and fleeting, and travel grants us the opportunity to maximize our time with those who hold a special place in our hearts.
Maximizing Group Savings
When travelling with family and requiring multiple rooms at a resort, you gain the advantage of negotiating for discounts by booking in bulk. This not only helps to manage your budget but also ensures a comfortable stay for all family members.
Nurturing Adventurous Spirits
Travelling is the antidote to preventing adventurous spirits from waning and extinguishing the innate wanderlust in children. It inspires them to embrace curiosity and cultivate respect and love for others and the world around them. Travel introduces unexpected situations, offering invaluable life lessons that no amount of academic learning can replicate. It empowers children to learn through observation and real-time problem-solving, fostering their independence and resilience.
Related: Top Attractions at Dubai's Bluewaters Island.
Broadening Horizons and Shared Values
Exploring new destinations with your family is an opportunity to both educate and celebrate shared values. It highlights the vastness of the world and the diversity of cultures. Every experience offers a unique perspective and broadens your mindset, ensuring that your family continues to learn and grow together. Guiding your loved ones to witness the world's wonders and marvel at the beauty of creation becomes a profound privilege you can share as a family.
Best Places to Visit in Dubai with Family
Dubai Fountain, the world's tallest, spanning an area equivalent to two soccer fields, is a must-visit attraction. It offers a captivating water dance choreographed to both classic and contemporary music, providing a mesmerizing experience.
For an enhanced visit, consider taking the Dubai Fountain Lake ride. This allows you to immerse yourself in the music and bask in the colourful lights enveloping you, making it one of Dubai's top family-friendly destinations.
Location: You can find the Dubai Fountain at Dubai Mall, situated on Sheikh Zayed bin Rashid Blvd, Dubai.
Show Hours: The fountain operates from 6 p.m. to 11 p.m. daily.
Check out our offers for the best tourism programs and tours.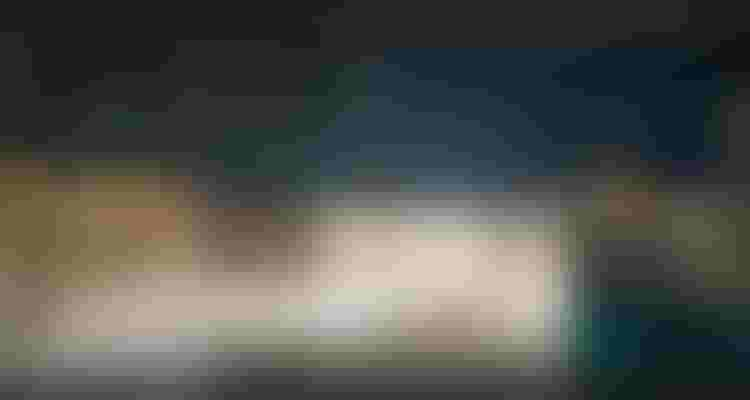 Burj Khalifa, a renowned Dubai landmark, offers residents in the city the privilege of experiencing two exceptional tours that promise unforgettable moments.
The first tour, "At The Top," grants you access to the 124th and 125th floors, providing a mesmerizing view of the city's skyline. You can choose to use state-of-the-art telescopes or simply stand on the observation terrace to soak in the breathtaking vistas.
For those seeking an even more exhilarating experience, the "At The Top Sky" tour takes you to the 148th floor, soaring 555 meters high. Here, you can savour the unparalleled scenery while enjoying a refreshing drink at the world's highest observation deck. It's an ideal destination for a family outing, and be sure to capture the breathtaking moments with your camera.
Location: Burj Khalifa is situated on Sheikh Mohammed Bin Rashid Blvd, Downtown Dubai, Dubai.
Prices: Tickets start at AED 360, making it accessible to all who wish to partake in this remarkable experience.
Dubai Mall is unquestionably a premier destination in the Emirates, offering a wealth of high-end brands, making it the ultimate family shopping haven.
This gem of a location invites you to enjoy a delightful lunch with a view of the fountain, indulge in extensive shopping, and catch a movie at the cinema. It stands as one of the top family-friendly places to visit in Dubai.
Located on Financial Center Street, right along Sheikh Zayed Street in the heart of Downtown Dubai, Dubai Mall provides a central and easily accessible hub for all your shopping and entertainment needs.
With its doors open from 10 am to 12 am daily, you have ample time to explore and experience all the mall has to offer, making it a perfect destination for a full day of family fun.
Related: Explore Historia Mall in Istanbul.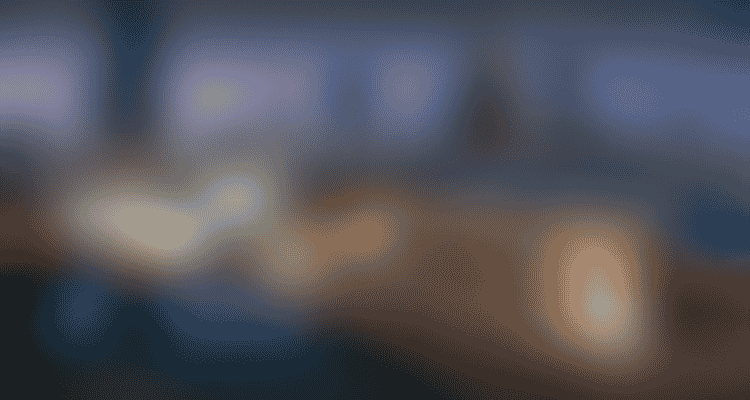 Dubai Aquarium and Underwater Zoo: Experience the wonders of the deep without ever needing to dive or board a submarine at the Dubai Aquarium and Underwater Zoo. This captivating attraction invites you to explore the mysteries of the underwater world through glass tunnels, where you'll encounter a mesmerizing array of marine creatures
In addition to this underwater adventure, the Dubai Aquarium and Underwater Zoo offer an array of exciting activities. You can interact with playful penguins, witness captivating shark training sessions, and even feed rays. The friendly and well-trained staff are dedicated to ensuring your visit is not just memorable but also worry-free.
This is a must-visit destination for families in Dubai, where children can embark on a journey of discovery.
Location: You can find this captivating attraction in the heart of Dubai, at the Dubai Mall, Financial Center Street, Downtown Dubai.
Pricing: Tickets start at AED 169 per person.
Opening Hours:
Weekdays: 10 am to 10 pm
Weekends: 10 am to 12 am
Kidzania, a fantastic attraction in Dubai that offers children aged 4 to 16 an immersive experience in the world of various professions and financial transactions, all within the exciting realm of Kidzania's own currency.
At Kidzania, your youngsters can step into the shoes of doctors, teachers, engineers, TV hosts, firefighters, and more. This makes it one of Dubai's top family destinations, allowing children to gain real-world insights into different careers.
This engaging experience aids your children in discovering their preferences and interests in a fun and interactive way.
Location: Kidzania is conveniently situated within the Dubai Mall, along Financial Center Road in Downtown Dubai.
Pricing:
Ages 4 to 16: AED 195 per person (economy) and AED 260 per person (premium)
Ages 17 and above: AED 80,
Toddlers: AED 110
Opening Hours:
Saturdays to Wednesdays: 10 am to 8 pm
Thursdays and Fridays: 10 am to 9 pm
VR Park Dubai: VR Park Dubai stands out as an exceptional and exciting destination for kids, promising a world of unlimited fun and adventure. As the world's largest indoor VR park, it's where you can escape reality and dive into boundless entertainment.
At VR Park Dubai, you'll find over 30 games, catering to both individual and multiplayer experiences. Additionally, there's a variety of captivating shows available for you to choose from, making every visit unique and thrilling.
This extraordinary attraction is a must-visit for anyone seeking an unforgettable experience.
Location:
Situated in the heart of Dubai at the Dubai Mall, Financial Center Road, Downtown Dubai.
Highlights:
Cosmo Jet
Dune Bashing
Magic Bike
Flying Chairs
Stealth
Pricing:
Tickets start at AED 200 per person.
Opening Hours:
Weekdays: 10 am – 10 pm
Weekends: 10 am – 12 am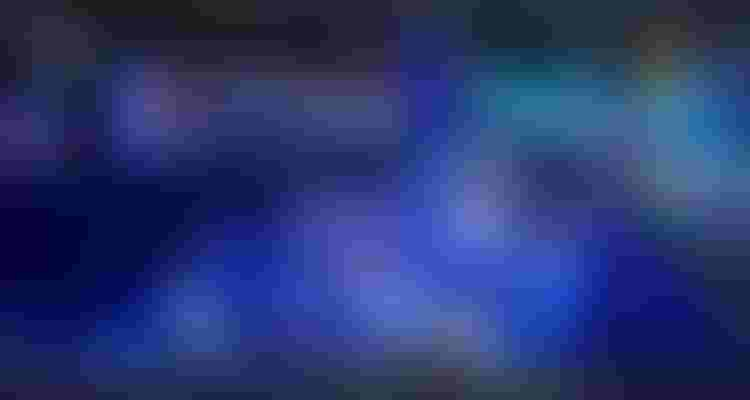 LegoLand Dubai is the ultimate destination for those who have ever dreamt of stepping into a city crafted entirely from Lego bricks. As the first Lego-themed park in the Middle East, it promises an exhilarating experience that's sure to delight visitors of all ages, making it a must-visit destination for families in Dubai.
At LegoLand Dubai, every aspect of the park, from the architecture to the attractions, is constructed from Lego bricks, creating a one-of-a-kind experience. The park offers a wide range of rides and games suitable for various age groups, ensuring that there's something for everyone.
Don't forget to stop by the Lego shop before leaving, where you can explore a diverse selection of Lego sets in various sizes and designs, allowing you to continue the Lego adventure with your kids at home.
Location:
LegoLand Dubai is conveniently situated within Dubai Parks and Resorts, along Sheikh Zayed Road, Dubai.
Tickets:
Starting at AED 275 per person
Children under 3 years old enjoy free entry.
Opening Hours:
LegoLand Dubai welcomes visitors from 11 am to 6 pm every day, offering ample time for you and your family to immerse yourselves in the Lego-inspired wonderland.
Related: Dubai Pass: Your Ticket to Dubai's Top Attractions.
MotionGate: Hollywood-Inspired Entertainment in Dubai
If you're a Hollywood enthusiast, MotionGate is an unmissable attraction in Dubai. This theme park is a Hollywood-inspired haven where you can immerse yourself in the world of your favourite movie characters and experiences.
MotionGate is cleverly divided into various zones, each boasting its unique themes and settings. Within these zones, you'll discover an array of captivating rides, exclusive shows, and thrilling motion simulators, promising endless entertainment for the entire family.
Location:
Situated within Dubai Parks and Resorts, on Sheikh Zayed Road in Dubai, MotionGate is easily accessible for visitors looking to explore its cinematic wonders.
Key Zones:
MotionGate boasts several standout zones, including Columbia Pictures, Smurfs Village, Lionstage, DreamWorks, Studio Central, and Hollywood Theatre, each offering a distinct cinematic experience.
Pricing:
For admission, tickets are available starting at AED 140 per person, with the added perk of free entry for children under 3 years old.
Show Time and Hours:
MotionGate welcomes visitors during the following hours:
Saturdays to Wednesdays: 11 am to 8 pm
Thursdays and Fridays: 11 am to 9 pm
Prepare to embark on a Hollywood-inspired adventure at MotionGate, where cinematic magic meets thrilling attractions and unforgettable moments.
Ski Dubai is a unique and fun-filled spot. This exciting destination offers a wide range of activities for all ages, making it an ideal choice for a memorable outing. You can race down the snow slides with your children, try the exhilarating zorb ball, or take a chairlift ride for a panoramic view of the snow-covered city. Don't miss the opportunity to get up close and personal with adorable penguins and capture some memorable moments.
Location: Ski Dubai is conveniently situated within the Mall of the Emirates, at Sheikh Zayed Road, Al Barsha, Al Barsha 1, Dubai.
Pricing:
Snow Park: Starting at AED 175 per person
Slope: Starting at AED 100 per person
Snow Penguin: Starting at AED 230 per person
Opening Hours:
Saturdays to Wednesdays: 10 am – 11 pm
Thursdays: 10 am – 12 am
Fridays and Saturdays: 9 am – 12 am
Ski Dubai promises an unforgettable adventure for the entire family, making it a favourite destination for kids and adults alike.
Wild Wadi Waterpark, located in the heart of Dubai, promises an unforgettable and ideal waterpark experience. Situated opposite the iconic Burj Al Arab on Jumeirah Street, Umm Suqeim 3, this waterpark stands out as a top attraction.
The main highlight of this iconic waterpark is its wide array of adventurous water rides and games. With numerous slides of varying sizes and heights, there's something for everyone to enjoy. Moreover, the park offers family-friendly games that let you double the excitement with your loved ones. For those in need of swimming accessories or cool floaters, you'll find retail shops within the park.
Wild Wadi Waterpark in Dubai is truly unique, and it's an experience you won't want to miss.
Pricing:
Main Gate:
AED 179/person (height above 1.1m), AED 139/person (height below 1.1m)
Online: AED 169/person (height above 1.1m), AED 119/person (height below 1.1m)
Show Time and Hours:
The park opens daily from 10 am to 6 pm, except on Mondays. So, whether you're seeking thrilling water rides or a fun family day out, Wild Wadi Waterpark has it all.
Get the best deal on hotel reservation with Safaraq.
Tips to Enjoy Visiting Dubai
To maximize your Dubai experience, consider these valuable tips:
Opt for visiting in autumn and spring when the weather is milder, making outdoor activities more enjoyable.
Upon arrival, simplify your journey by taking a transfer to your hotel, ensuring a stress-free start to your stay.
Prioritize your well-being by securing medical insurance for your trip, offering peace of mind in case of unexpected situations.
Dubai's excellent public transport system is a cost-effective and efficient way to explore the city, so hop on buses, trams, and the metro to conveniently move around and discover the incredible sights and attractions that Dubai has to offer.
Discover Arab Culture in Dubai with Safaraq
Embark on a journey to discover the rich Arab culture in the beautiful city of Dubai with Safaraq. Dubai's splendour shines through its diverse cultural heritage and modern marvels, making it a perfect destination for family travel.
Safaraq is your trusted companion for an enriching experience. Contact us today to unlock the beauty of Dubai, explore with your loved ones, and ensure seamless travel.
Let us guide you through unforgettable adventures and create lasting memories in this captivating city. Dubai's allure awaits, and Safaraq is here to make your family trip an exceptional one.
Featured tourist services
We offer top tourist services with the highest standards of quality and luxury with 24/7 follow-up.
Flight reservations
Tourist programs
Hotels and Resorts
Car Reservation
Group Tours
VIP Services
Subscribe To Our Newsletter
Find More About The Latest Safaraq