Top Tourist Places on istanbul european side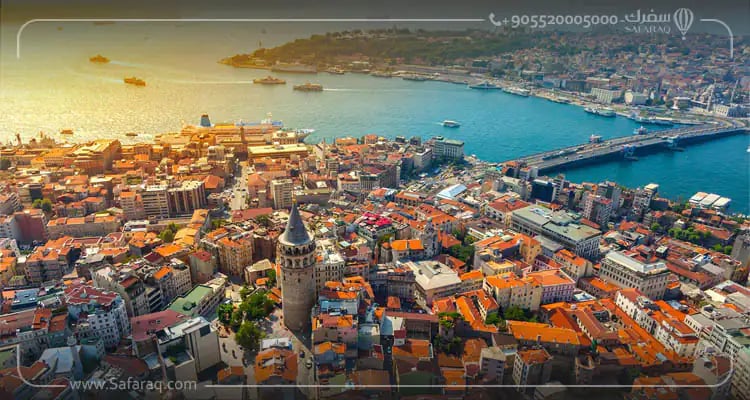 Table of contents
In this article, we will learn about Istanbul's top 10 must-visit tourist places on the European side and the essential tourist details for each.
Bosphorus Strait
The Bosphorus is one of Istanbul's most important tourist attractions, a 30 km-long waterway and 550 - 3,000 metres wide, with three bridges over it: the Bosphorus Bridge, Fatih Sultan Mehmet Bridge and Sultan Salim I Bridge.
The Bosphorus has many tourist attractions, such as Maiden Castle, Topkapi Palace, Dolmabahcea Palace, Beylerbeyi Palace, Anadolu Hisari Castle and Rumeli Hisari Castle.
Where is the Bosphorus Located?
The Bosphorus is situated on a large land area on both Asian and European sides, connecting the Black Sea to the Marmara Sea, forming with the Dardanelles Strait the southern border of Asia and Europe.
It dates back thousands of years, and its waters are considered within international navigation limits (NIL), with at least 55,000 ships passing by in one direction each year.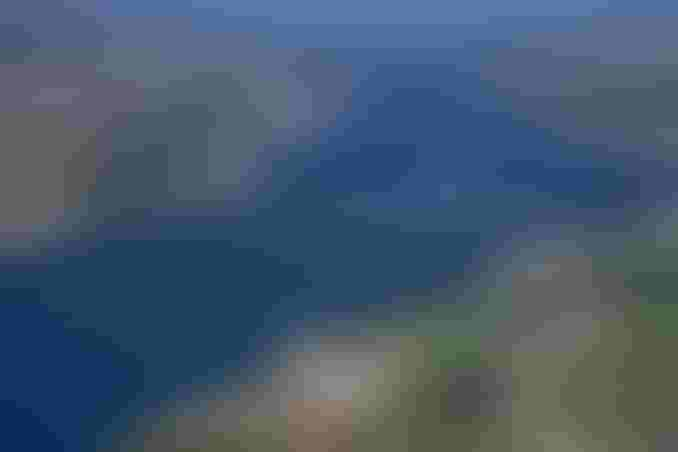 Princes' Islands
One of Istanbul's most popular tourist destinations, the Princess Islands is a collection of islands on the Marmara Sea, with an area of up to 15.85 km of small size, and visitors from all around the world flock there to enjoy its enchanting scenery.
The reason for their name dates back to the Byzantine Empire; they were used as a place of exile, and the princes' islands comprise nine main islands, different in size, as follows:
Buyuk Island, Heybeli Island, Burgaz Island, Kinalia Island, Sedef Island, Yassi Island, Sivri Island, Kasik Island, and Tavsan Island.
Princes' Islands in Winter and Summer
One of Istanbul's most spectacular tours is princess island, the most important tourist destination for tourists worldwide, in different seasons, whether in summer or winter. Safaraq Tourism will accompany you on an extraordinary journey to explore the most beautiful landmarks of the Princess Islands.
Princes' Islands Trip in Detail
You can book Istanbul tours to Princess Island, which starts at 9.30 am and ends at 6.00 pm. You would go from Istanbul Port to the Grand Island, where you would have the opportunity to enjoy the beauty of the sea while passing through the Bosphorus, with the option of choosing between islands for a walk.
How to Get to the Princes' Islands?
Tourists can get to Princes' Island from Istanbul. There are many small ports in Istanbul, such as Kabatas and Eminonu, and you can move between islands by ferries.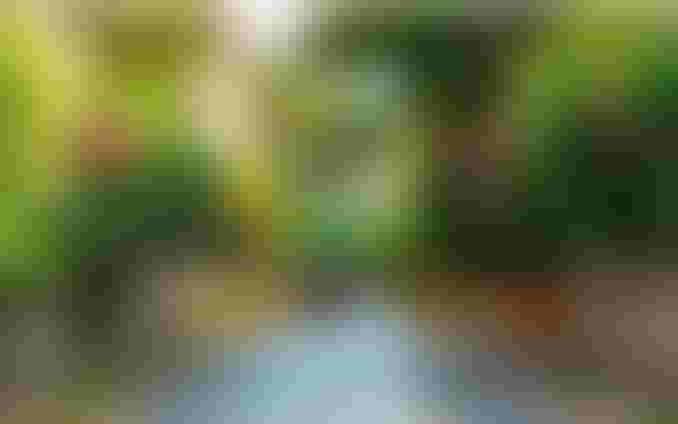 Sultanahmet District
Sultanahmet District is one of Istanbul's most beautiful and fascinating tourist attractions, which is unlikely to come to Istanbul without visiting it. It is located in the heart of Istanbul and administratively belongs to the municipality of Fatih.
How Far is Sultanahmet District from Taksim?
Istanbul has an expansive transport network, allowing you to move around easily. Wherever you are, you can reach Sultanahmet, either using public buses or a tramway. For example, if you are in Taksim, about 5 km from Sultanahmet District, you can take various public transport to arrive very quickly.
Tourist Places at Sultanahmet
Whoever visits Istanbul, in general, and Sultanahmet, in particular, will have the opportunity to see many tourist places, witnessing the various civilizations that lived there.
For example, tourists will have the chance to see Sultan Ahmet Mosque, known as "the Blue Mosque", and Sultan Ahmet Square, which allows them to enjoy the most famous tourist markets, Hagia Sophia Museum, Gulhane Park and its views of the Marmara Sea.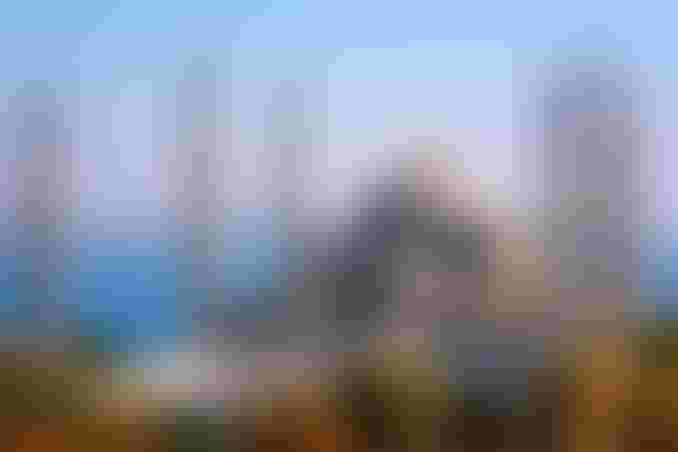 Ortakoy Neighbourhood in Istanbul
Ortakoy is one of Istanbul's most beautiful neighbourhoods, Istanbul's most tourist-attracting area on the European side. The coast overlooking the Bosphorus and the Ottoman palaces and castles on its sides gave the region a distinctive charm and beauty. The coast stretches over 1,000 metres long, having seating areas to enjoy the Bosphorus and bridge beauty amidst popular ambiences, mainly summer evenings and nights.
How to Get to Ortakoy from Taksim?
There are many means of transport visitors can use to visit Ortakoy. From Taksim, you can ride on a bus from Park Hotel station and get off at Kabatas High School Station near Majidiye Mosque. You can also use one of the metro lines near Taksim.
Ortakoy Hotels in Istanbul
Ortakoy has various hotels with diverse views, including those overlooking the Bosphorus or historic palaces and castles. These hotels feature a strategic location nearby tourist attractions of Ortakoy and 5-star services, which are usually highly appreciated by tourists.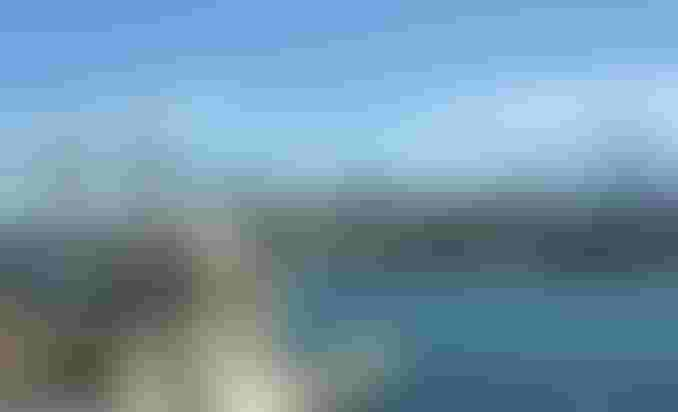 Galata Tower in Istanbul
Galata Tower is one of Istanbul's most prominent tourist spots with its featured geographical location and magnificent architecture. Whoever tours the streets of Eminonu and Karakoy is likely to take a look at this fantastic tower. Whoever gets the opportunity to get to its top will be on a date with a super panoramic view as he will see the entire Bosphorus bridge and water reflection.
Galata Tower Story
According to some accounts, Galata Tower is the place Hezarfen Ahmed Celebi chose to make the first attempt to fly in the 17th century using artificial wings.
Other accounts say that Ismail Jawhari, who lived in the 10th century, was the first inspiration for Celebi to attempt flying. Celebi worked on analysing and checking results by Jawhari; he also worked on checking the wings' durability in Okmeydani in Istanbul before the flying attempt.
It is also said that on a day of strong winds, Celebi put on the artificial wings and managed to fly from Galata Tower to Uskudar in 1632 for 3,358 meters, thus becoming one of the most prominent Turkish figures who tried to flying.
Galata Tower From Inside
Galata Tower, built in 1348, comprises nine floors. The tower is 69.90 metres high, with a wall thickness of 3.75 meters, an inner door of 8.95 metres, and an outer door length of 16.45 metres. It was included on the Temporary World Heritage List in 2013. The tower features a spiral staircase and a small museum showing photographs and information on the history and origin of the tower.
Where is Galata Tower Located?
Galata Tower is one of Istanbul's most prominent attractions, located in Galata Neighbourhood in the heart of Istanbul, a popular destination for tourists from all over the world. Whoever visits Taksim must limp to see this majestic edifice on the European side of Istanbul.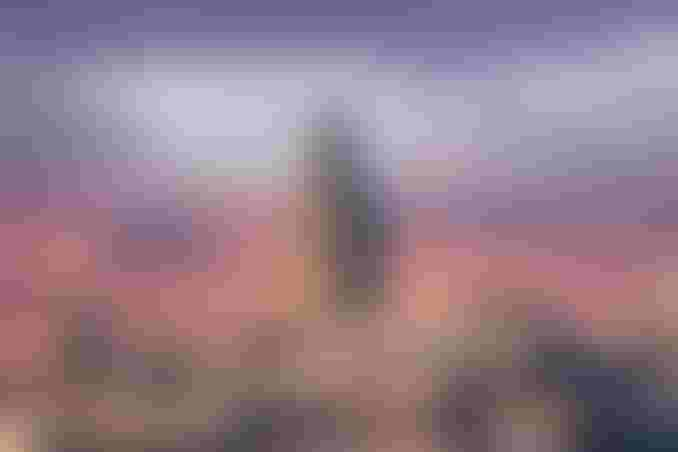 Basilica Cistern in Istanbul
Basilica Cistern is one of Istanbul's most important tourist destinations, the largest of several hundred ancient cisterns that lie beneath the city of Istanbul. The cistern, located 150 metres southwest of Hagia Sophia, was built in the 6th century during the Byzantine Empire.
The cistern is 140 meters long and 70 meters wide, with a total of 338 columns, each is 4.80 metres away. It can be accessed using a 52-step staircase, a destination for many visitors, mainly in summer.
Basilica Cistern Palace
Basilica Cistern Palace is a unique masterpiece in Istanbul. It became a tourist destination for tourists from all over the world, thanks to its dim yellow lights like candles and the sounds of roaring water.
Basilica Cistern Museum
Whoever visits Basilica Cistern Museum sees dozens of columns erected from the bottom to the ceilings, decorated with beautiful Byzantine-era decorations. Looking at its base, you see clear ponds, where colourful fish swim, giving the place a character of splendour and elegance.
Where is Basilica Cistern Located?
Basilica Cistern is nearby Sultanahmet Square, next to the Hagia Sophia Museum on the European side of Istanbul. There are many other tourist places to visit in the neighbouring area, such as the Blue Mosque, Gulhane Park, Topkapi Palace, and Sultan Ahmed Square.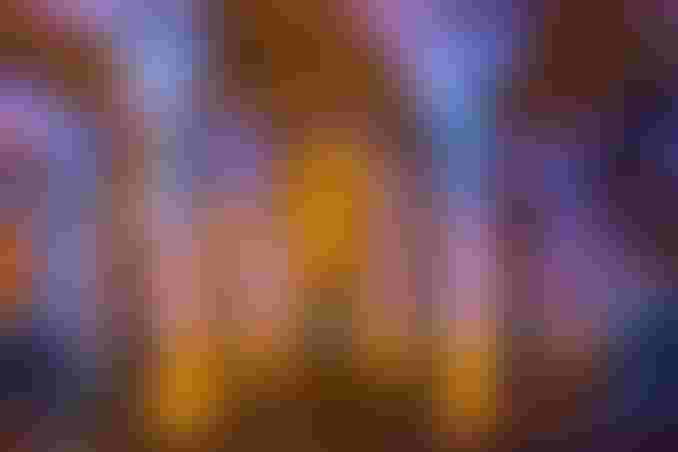 Rumeli Hisari Castle
Rumeli Hisari Castle, one of Istanbul's oldest historical castles of all time, was built by Sultan Mehmet Fatih within four months to conquer Constantinople. The castle features high walls and towers, 82 meters high and an area of 31,250.
Where is Rumeli Hisari Castle Located?
Rumeli Hisari Castle has a strategic location on the European side of Istanbul, attracting tourists from all over the world. Whoever visits the historic castle can go up the stone staircases leading to the top of the castle and see the terrific panoramic view of the Bosphorus.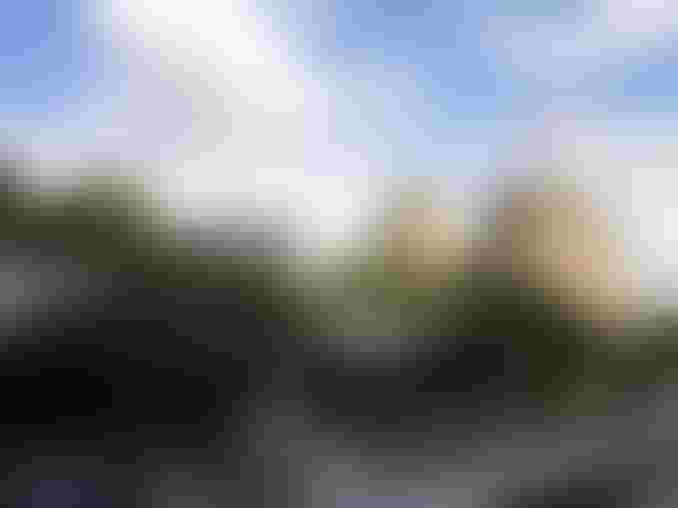 Taksim Street – Istiklal Street in Taksim
Taksim Street, also known as Istiklal Street, is one of the most famous streets on the European side of Istanbul. It houses many archaeological buildings, shops with the most famous international and local brands, as well as exhibitions, libraries, and cinemas.
Istiklal Street Length
Istiklal Street has gained popularity over time. It is always packed with tourists and locals who like to walk down it for about 3 km.
What Does Istiklal Street Have?
Istiklal Street has a wide range of hotels, cafes and shops with the most famous brands, as well as theatres, offices, art galleries and bookshops. Not to mention, it has restaurants serving all varieties of Turkish, Western, and Arabic cuisine.
Istiklal Street Hotels in Taksim
Istiklal Street has various hotels with featured locations in the middle of Taksim Street. They are easy to access, with classy services, and beautiful views.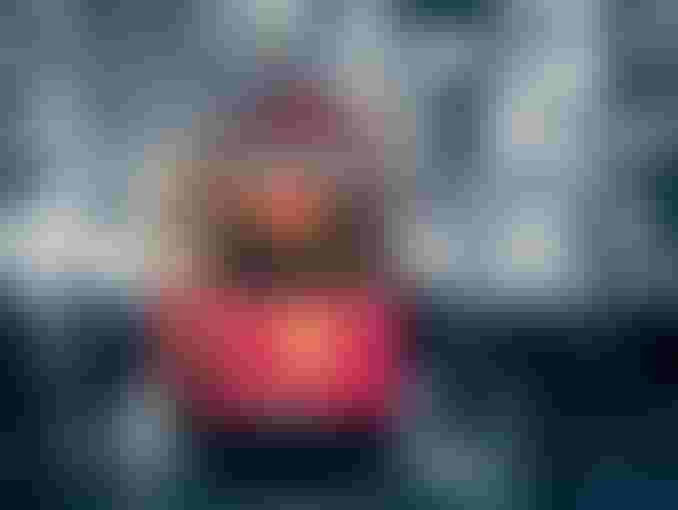 Sultan Mehmet Fatih Bridge in Istanbul
Sultan Mehmet Fatih Bridge, built on 3rd July 1988, is one of Istanbul's most prominent tourist areas. It was decided to build the Sultan Mehmet Fatih Bridge to facilitate access and reduce the distance between Istanbul's two sides, European and Asian.
Where is Sultan Mehmet Fatih Bridge Located?
With its featured position over the Bosphorus, the Sultan Mehmet Fatih Bridge, also known as the Bosphorus Bridge, adds a terrific touch of beauty, mainly when shining on Istanbul's beautiful nights.
Sultan Mehmet Fatih Bridge Hotels
You can find a collection of hotels offering the finest and top services nearby Sultan Mehmet Fatih Bridge, where you can have an unforgettable time and a unique experience.
Height and length of Sultan Mehmet Fatih Bridge
Sultan Mehmet Fatih Bridge is 1,510 meters long, 39 meters wide, and 169 meters high. The State has allocated a large budget for constructing the bridge, about $125 million.

Eminonu Port on the European Side of Istanbul
Located in Eminonu on the European side of Istanbul, Eminonu Port administratively is under Fatih Municipality. It is close to the Sultanahmet District and other tourist places in Istanbul. You can go to the Asian side of Istanbul on one of the most exciting trips from Eminonu Port.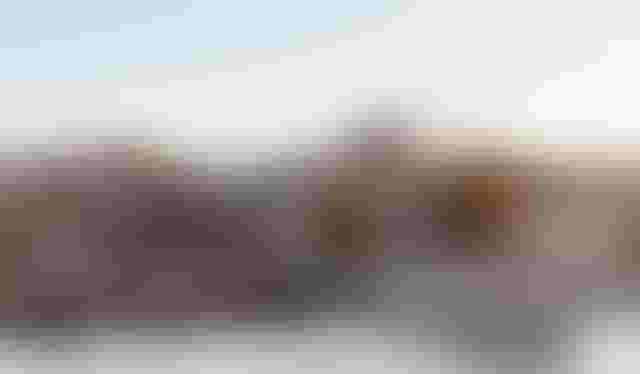 Read more on Safaraq:
Tourism in Konyaalti in Antalya

Tourism in Northern Turkey and its Features

Edited by Safaraq Tourism
Did you like our topic? You can share it with your friends
Featured tourist services
We offer top tourist services with the highest standards of quality and luxury with 24/7 follow-up.
Flight reservations
Tourist programs
Hotels and Resorts
Private cars
Group Tours
VIP Services
Subscribe To Our Newsletter
Find More About The Latest Safaraq