A Comprehensive Guide for Tourism in Bosnia and Herzegovina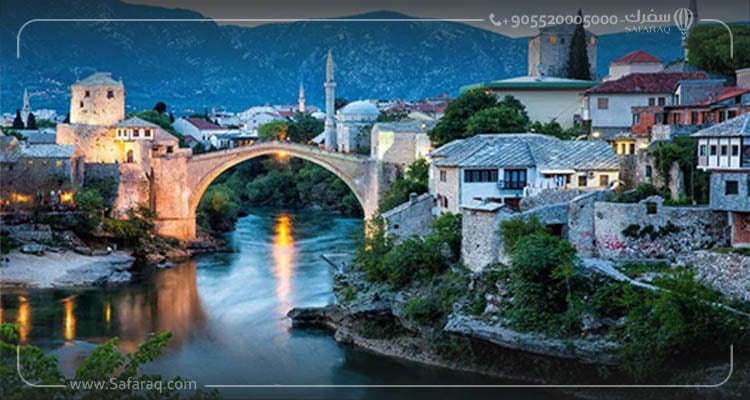 Whoever sees its mosques thinks at first glance that it is Turkey but realizes it is Bosnia and Herzegovina, a beautiful geographical spot in the heart of a Western European Ocean. However, its soul has always been in love with the east, which is evident in its Islamic monuments and cultural features. It was ruled for four centuries by the Ottomans and was the largest centre of Islamic culture in Europe. Rather, it was a destination for sophistication and beauty lovers; some called its capital Sarajevo the "Holy of Europe" as a metaphor for Jerusalem in terms of cultural and historical richness.


Information on Bosnia and Herzegovina
Bosnia and Herzegovina features a variety of attractions and tourist areas, attracting tourists and visitors from different parts of the world. Some sites have described it as one of the best tourist destinations in Europe, thanks to its unique landmarks and places and stunning charming nature as well as affordable tourism prices in Bosnia compared to neighbouring European countries.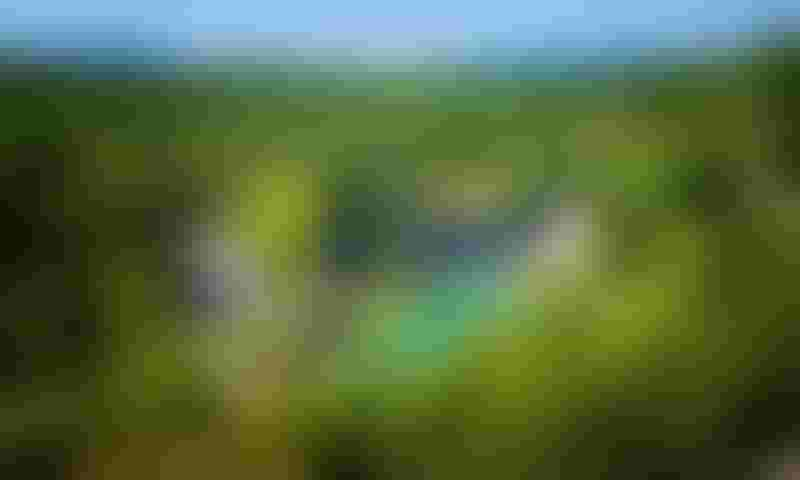 History of Bosnia and Herzegovina
Bosnia is a European country with an ancient history, featuring important political and geographical status from the Middle Ages until today. For more than 650 years, it has been on the maps and is known by its current name, Bosnia, indicating its heritage and historical footing.
Bosnia and Herzegovina Location
The Republic of Bosnia and Herzegovina is located in the Balkans, on the south-eastern side of Europe. Bosnia has a sea coast on the Adriatic Sea, a branch of the Mediterranean Sea; the Adriatic Sea separates the Italian peninsula from the Balkan peninsula and the Apennine Mountains from the Dinaric Alps.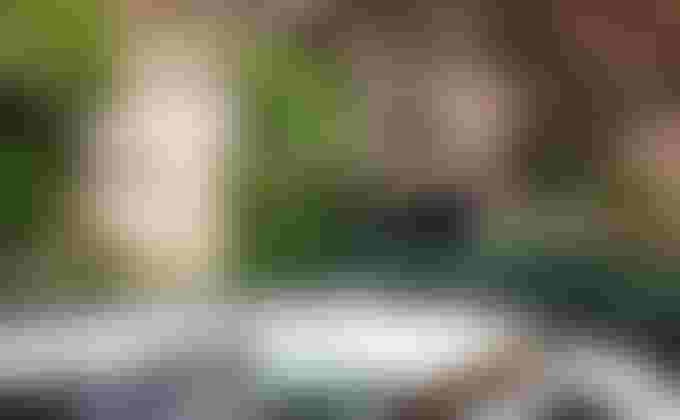 Weather in Bosnia and Herzegovina
Bosnia has two main climates:
Sub-continental Climate: The country is hot in summer and cold in winter with snowfalls, and this climate is mainly found in the northern part of Bosnia and Herzegovina.
Mediterranean Climate: It prevails in the southern part of Bosnia.
Top 4 Tourist Cities in Bosnia and Herzegovina
Sarajevo City
Tourism in Sarajevo, a meeting place for East and West civilizations, is enjoyable, thanks to its ancient historic sites and stunning landscapes. It is located on the Miljacka River, surrounded by mountains on four sides. Sarajevo also has many important tourist attractions, such as the Gazi Husrev Bey Mosque, the Water Way area, the National Museum, the Latin Bridge, the Kravica Waterfall and other beautiful sights.
Mostar City
Mostar is one of the most beautiful cities in the Balkans and is classified as one of Bosnia's most important tourist areas. The city overlooks the Neretva River, with a mild climate just 25 km from the Adriatic coast. It has a number of beautiful tourist and historical places, such as the Koski Mehmed Pasha Mosque, the Stari Most Bridge, the Kravica Falls and the old market.
Bihac City
Bihac City is located four hours from the capital Sarajevo from the northwest, one of Bosnia's most beautiful tourist destinations with charming landscapes and terrain. The city has a range of wonderful places, such as atmospheric castles, Una Reserve, Captain's Tower, Conquest Mosque, Canta Historical Museum, Martin Brod Falls, Una River and the National Park.
Travnik City
Travnik, located in the Lasva River Valley, just 90 km from Sarajevo, is an ideal spot for recreation and entertainment and visiting wonderful places, such as the Lasva River, the ancient city of Travnik, the Stari Grad Castle, the old fort and other beautiful places.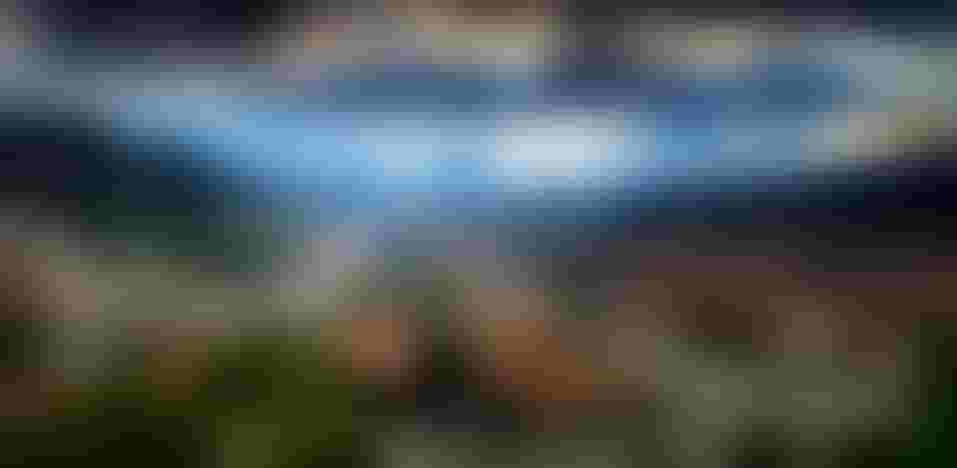 Top 3 Tourist Places in Bosnia and Herzegovina
Skakavac Waterfall
Skakavac Waterfall, 12 km north of the Bosnian capital Sarajevo, is one of the highest falls in Bosnia and Herzegovina, 98 metres high. Visitors can enjoy the stunning scenery, including green mountains and waterfalls flowing from the top of the mountains.
Neretva River
The Neretva River, which runs from Konitz, is the largest one in the eastern part of the Adriatic Sea, with 20 square kilometres, known for its beautiful and varied landscapes scattered on both sides.
Mount Jahorina
Mount Jahorina is close to Pale, one of the parts of the Dinaric Alps. The highest peak on Mount Jahorina is 1910 metres, and it was a place for the 1984 Winter Olympics, an ideal place for snowboarding.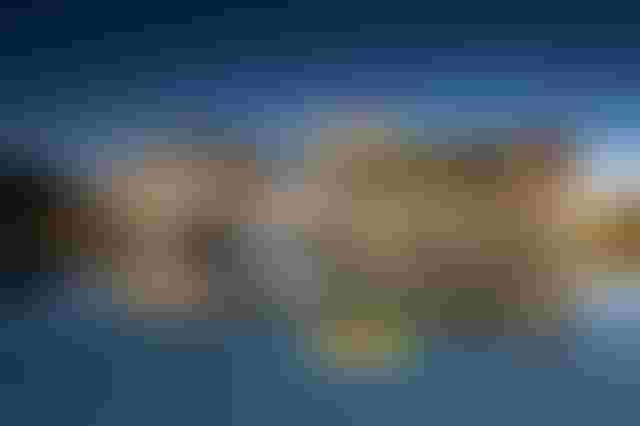 Top 3 Hotels in Bosnia and Herzegovina
For those looking for the most important hotels in Bosnia, here is a list of some of Bosnia's Sarajevo hotels:
Hollywood Hotel
The hotel is located 2 km from Sarajevo International Airport. It offers spacious modern rooms and free services, an indoor swimming pool, sauna and sports centre.
The Hollywood Hotel has 18 conference and meeting rooms, three restaurants and a supermarket, 100 metres from the hotel.
Malak Regency Hotel
Just 12 km from Sarajevo and 5 km from Sarajevo International Airport, the Malak Regency Hotel, a 5-star hotel, is located in the Ilidza region with a charming view of the mountain.
One of the most distinctive features of this hotel is its lack of alcoholic beverages. It has an indoor swimming pool, sauna, fitness centre and gift shop at the hotel. It also serves local and international cuisine.
Radon Plaza Hotel
The Radon Plaza Hotel is one of the 5-star hotels and is 2.8 km close to Sarajevo Airport. It has suites for grooms and includes a wellness centre prepared for free use. The hotel's restaurant on the 15th floor has panoramic views of the city, where breakfast is served.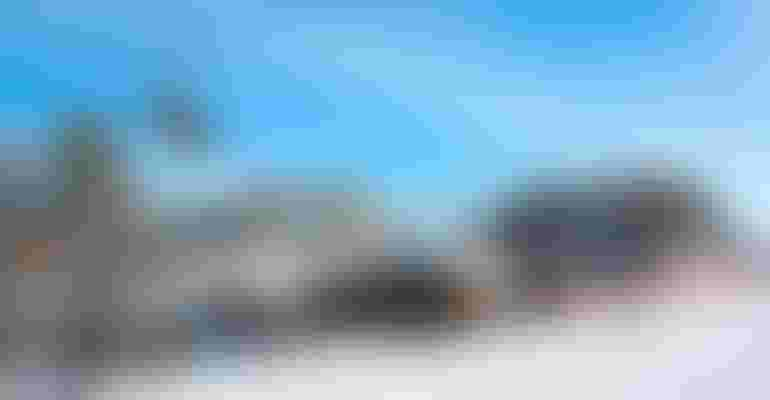 FAQ about Bosnia and Herzegovina
Every tourist season in Bosnia is vivid; although summer is hot in Bosnia, it is nice compared to high temperatures in the Arab countries.
In autumn, unique mountain and forest views are suitable for nature lovers who enjoy vivid colours.
Winter is ideal for snowboarders and mountaineering enthusiasts.
Spring is a tourist-friendly season with mild weather, flowering trees, green meadows and the right atmosphere for picnics and excursions.
Speaking of the cost of tourism in Bosnia and Herzegovina, some tourism sites generally report that they range from 50 to 75 euros per day per person. Rates can be more, given the different seasons and the desire of tourists.
Hotel prices in Bosnia vary by hotel and grades; 5-star hotels in Bosnia cost 113 euros, 4-star hotels 61 euros, and 3-star hotels with an average price of €38.
Some specialized sites confirm that tourism in Bosnia is completely safe. As for visiting the aftermath of war, damaged buildings, forests or valleys, we highly recommend having a tour guide. For more details, you can contact us on Safaraq Tourism.
Because of the different races in Bosnia, there are three official languages: Bosnian, Serbian, and Croatian: Bosnian is the main one among them.
Edited by Safaraq Tourism
Did you like our topic? You can share it with your friends
Featured tourist services
We offer top tourist services with the highest standards of quality and luxury with 24/7 follow-up.
Flight reservations
Tourist programs
Hotels and Resorts
Private cars
Group Tours
VIP Services
Subscribe To Our Newsletter
Find More About The Latest Safaraq