Tourism in Turkey in November: Top Places and Activities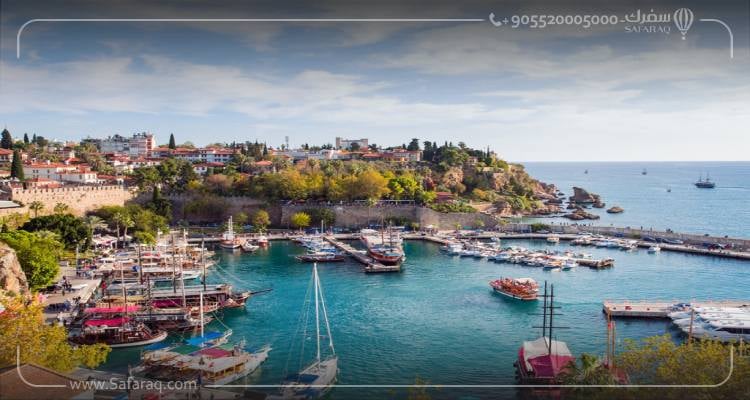 Table of contents
What Stands out for Tourism in Turkey in November?
In autumn, Turkey dresses in beauty, thanks to its geographical diversity with many tourist places and multiple climates, for many opportunities to experience and enjoy.
Tourism in Turkey is not limited to a single season or month, although summer and spring are two of the most special times for holidays in Turkey.
So, what stands out for tourism in Turkey in November, or even in autumn in general?
First: The diversity of tourist and historical attractions that are worth visiting.
Second: The opportunity to enjoy the beautiful autumn in which nature wears another dress, with natural colours and charm, especially in Istanbul and neighbouring cities, such as Kocaeli, Sakarya, Bursa, and even Trabzon and Rize.
Third: The climate is often mild, especially in southern cities, such as Antalya and Alanya, where winter is relatively late, and the region has the perfect atmosphere to spend your holiday in.
Fourth: Take advantage of the acceptable booking rates, whether in hotels or flights or even in transportation expenses and car fares, in general, this period coincides with the shrinking demand for tourism compared to the busy summer, which opens the way for you to choose the best tourist offers at reasonable prices.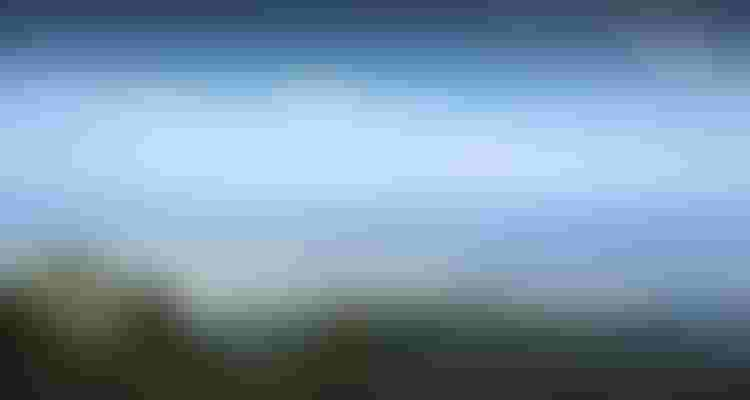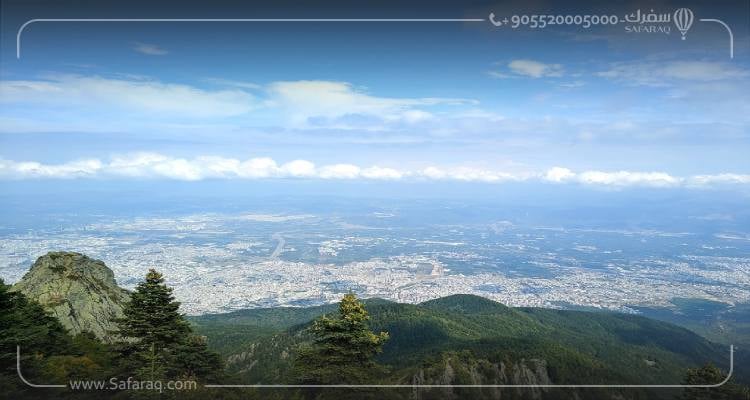 The Most Important Turkish Cities to Visit in November
Some of the most famous areas that we recommend visiting in November in Turkey or even in autumn in general are:
1. Antalya
Antalya is Turkey's South Park on the Mediterranean coast, a favourite tourist city for Europeans, Russians and Arabs alike.
It is known that the winter of Antalya is pleasant compared to other Turkish states, due to its coastal location next to the warm waters of the Mediterranean Sea, and the mild climate of Antalya during November as well.
2. Istanbul
Istanbul is a city of tourism and trade, featuring a cooler atmosphere in November, with nice rainfall. It has pleasant tourist facilities worth visiting, such as historical museums and closed tourist facilities.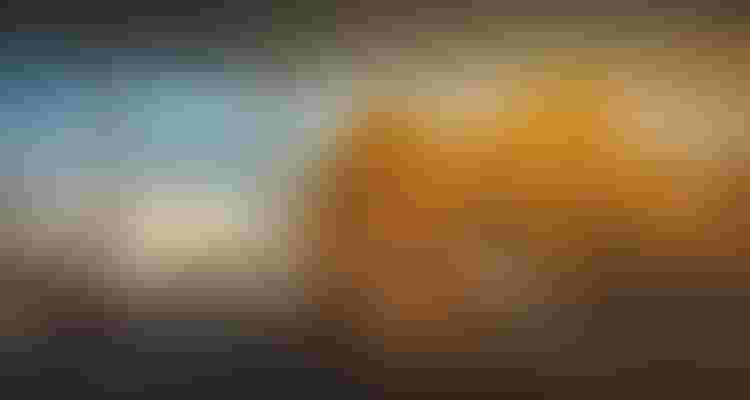 3. Sakarya
Sakarya and Istanbul have similar temperatures, as the general climate in the two cities is relatively mild, and temperatures often range between 18 and 11 degrees.
It is no secret that Sakarya has a range of landmarks suitable for winter tourism, the most important of which is the neighbouring Mount Kartepe, the closest ski park to Istanbul.
Not to mention, Sapanca Lake has a special beauty amid a beautiful natural environment.
4. Bursa
Bursa and its beautiful neighbour Yalova are located south of Istanbul, hosting many tourist attractions, worth visiting in November and autumn in general.
One of the most famous tourist attractions in Bursa is Mount Uludag, whose white snow-capped heights can be seen from Istanbul on clear days, where you can enjoy a ride on the longest cable car in Turkey.
Not to mention, Bursa has many attractions in the heart of the city, such as the Ottoman village, the perennial tree, and numerous museums.
5.Yalova
For lovers of swimming in warm waters, we recommend visiting the thermal springs in Yalova, adjacent to Bursa, where you can experience the best activities at this time of year.
Top Tourist Activities in Turkey in November
People differ in their aspirations and tourist goals during the autumn in Turkey:
To enjoy warm autumn tourism in Turkey, Safaraq Tourism recommends spending your holidays in Antalya or Fethiye with its charming natural beauty, adjacent to the Mediterranean and Aegean Seas, or Marmaris with wide tourist fame.
Historical spot lovers can undoubtedly enjoy a holiday in Istanbul, Bursa and their surroundings, which are full of landmarks of ancient civilizations, Ottoman palaces and various museums that open their doors to visitors, suitable spots for tourism in autumn and winter.
Winter activities lovers and snow sports enthusiasts may be lucky during November to practice their hobbies on Mount Kartepe in Kocaeli, adjacent to Sakarya and near Sapanca Lake, Masukiye and other beautiful tourist points in that region, or even on the heights of Mount Uludag nearby Bursa as well.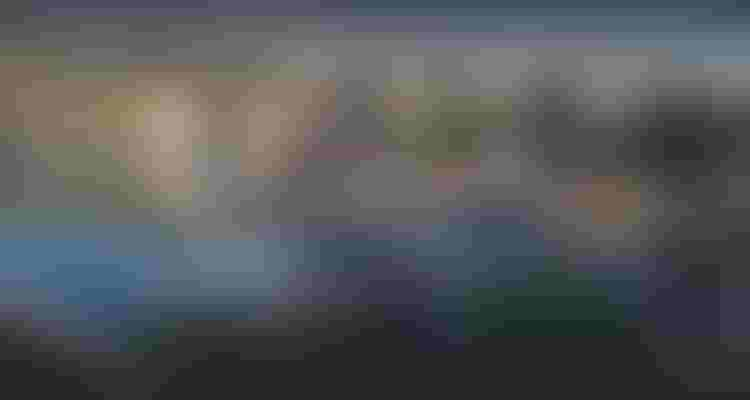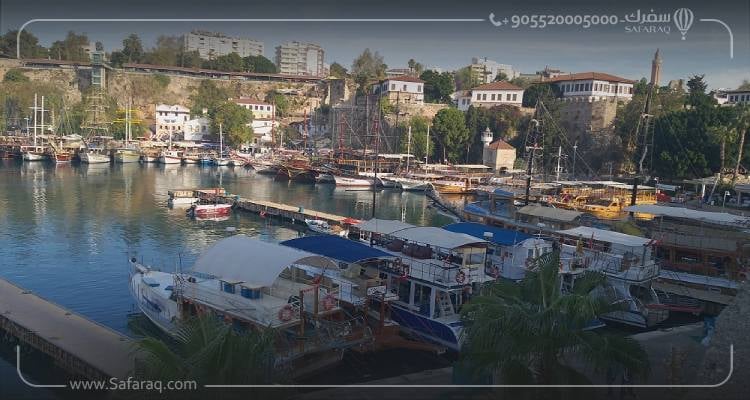 Tours in Turkey in November with Safaraq Tourism
In our quest at Safaraq Tourism to achieve the best tourist conditions for our valued customers, both in terms of features and prices, our tourist programs have been suitable for all desires.
All you have to do is schedule your travel or vacation in Turkey, and then contact the team of Safaraq Tourism to discover our special offers and preferential prices, within the best and most beautiful tourism programs in November and all seasons of the year.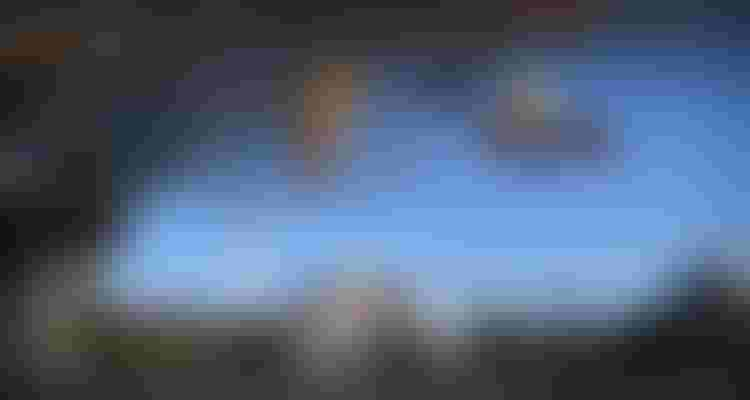 Edited by Safaraq Tourism
Did you like our topic? You can share it with your friends
Featured tourist services
We offer top tourist services with the highest standards of quality and luxury with 24/7 follow-up.
Flight reservations
Tourist programs
Hotels and Resorts
Private cars
Group Tours
VIP Services
Subscribe To Our Newsletter
Find More About The Latest Safaraq