The Destination of Qatari Tourists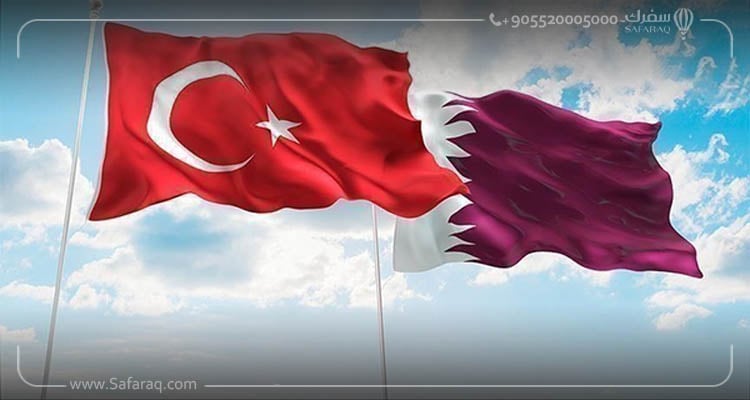 Tourism in Turkey is becoming increasingly important to tourists and investors alike, and Turkey is the first tourist destination for Arabs, thanks to its tourism features such as unique geographical location, charming nature, infrastructure development, hospitality, as well as acceptable prices when compared to the prices of other tourist countries.
Increased Interest in Turkey as a Tourist Destination
In the summer season, tourism in Turkey becomes the focus of attention for Arab citizens, who plan beautiful tourist trips to Turkey. Qatar has had active relationships with Turkey since 2015, when President Recep Tayyip Erdogan signed a visa cancellation agreement between the two countries with Qatar's President Sheikh Tamim bin Hamad al-Thani, boosting Qatari tourism in Turkey.
At present, travel agencies, the Turkish Airlines office, and visa offices in Qatar are experiencing a marked demand for visa applications to Turkey by residents of Qatar and their assistants and female staff.
"Tourism in Turkey is now attracting the attention of Qataris, as Turkey has become one of their most important tourist destinations, and the easing of travel restrictions imposed by the Corona pandemic has contributed to the return of typical travel and tourism activity in general," said Saleh bin Hamad al-Sharqi, General Manager of Qatar Chamber.
"The distinguished relations between the two countries play an important role in increasing the numbers of tourists and investors alike," al-Sharqi said.
He also stressed the importance of holding joint tourism exhibitions to increase tourism activity between the two countries.
Walid al-Shammari, Director of a startup company in Qatar and the Gulf, said: "Our most important goal this summer is to bring in the largest number of Qatari tourists to contribute to the revitalization of tourism between the two countries."
Top Favourite Cities for Qatari Tourists
"Istanbul is the main and preferred destination for Qataris, and Antalya (south) and Trabzon (north) have become important destinations in recent years."
Al-Shammari praised Antalya's status as Turkey's most important tourist destination and said they had plans to fly to other destinations in Turkey such as Bodrum and Trabzon.
Mahmoud Mustafa Unal, director of a visa services company accredited by the Turkish Embassy in Qatar, noted the high demand for visas to travel to Turkey this season.
"We are pleased that our country has a rising indicator of the tourism and holiday route for Qataris and residents of Qatar."
The Turkish Ambassador in Doha Invites Qataris to Tourism in their Second Country
The Turkish ambassador to Doha, Mustafa Goksu, had invited Qatari tourists to visit Turkey and enjoy the enchanting nature.
"Tourists can have happy times in Turkey where they will find charming nature, modern culture, historical and tourist diversity," Goksu said.
The Turkish ambassador praised his country's great leap in tourism of all kinds.
Edited by Safaraq Tourism
Source: Anadolu Agency
Did you like our topic? You can share it with your friends
Featured tourist services
We offer top tourist services with the highest standards of quality and luxury with 24/7 follow-up.
Flight reservations
Tourist programs
Hotels and Resorts
Private cars
Group Tours
VIP Services
Subscribe To Our Newsletter
Find More About The Latest Safaraq