Istanbul gardens and parks
Safaraq offers a distinguished tourist program in Istanbul for 8 days, a luxury hotel stay. Private car with driver and tourist guide. Visit the most beautiful attractions in Istanbul at affordable prices for everyone.
Tourist programs
The Best 10 Gardens in Istanbul - Istanbul Parks and where are they located?
Articles
In this comprehensive guide, we have collected for you the best 150 places and tourist attractions in Istanbul. You will learn about the most famous places their location, and how to reach them.
Articles
Your guide to visiting Emirgan Coru Park, one of the most beautiful gardens in Istanbul, located in the Sariyer district, and the most important activities you can do in it.
Articles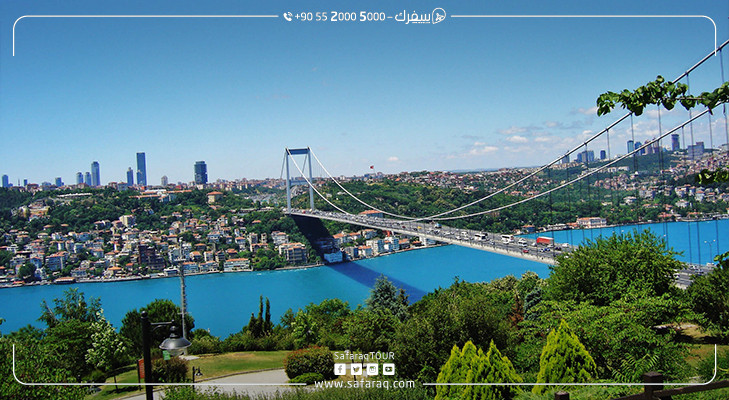 It is one of Istanbul's seven hills, the highest and most famous one, known as Camlica, or Brides Hill in English. Read more on Safaraq website.
Articles
What are the most famous tourist places in Sisli? How to get to Sisli? All and more at Safaraq Tourism.
Articles