Mugla Receives 2.7 Million Tourists in Nine Months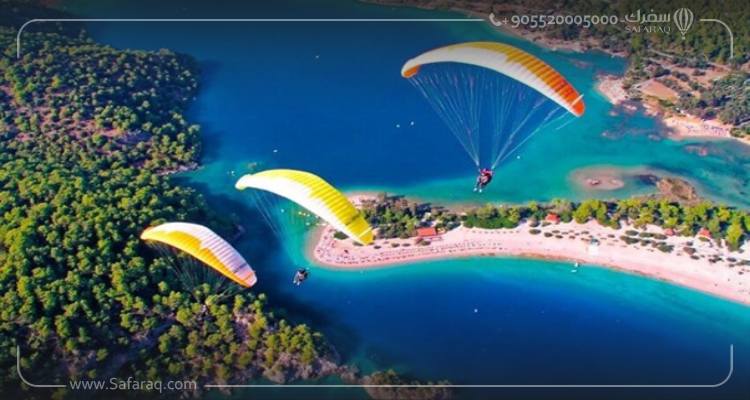 Mugla, which is home to prominent tourist sites, has hosted 2.622,000 tourists during the past nine months of this year.
Thanks to its stunning landscapes and ancient archaeological cities, the tourist city of Mugla, located in western Turkey, is visited by millions of tourists every year.
According to information by the Anadolu Agency from the Directorate of Culture and Tourism in Mugla, 2,622,000 tourists have visited the state during the past nine months of 2022.
According to the information, Britain ranked first in the number of tourists with 1,129,603, followed by Russia with 311,261, and then Germany with 187,279 tourists.
It is worth noting that 908,000 tourists visited Mugla during the same period of the previous year.
An official at the Turkish Federation of Hotel Operators was quoted as saying that British tourists make up the largest number of visitors to the beautiful state, adding: "Britain is a very important market for Mugla."
Edited by Safaraq Tourism
Did you like our topic? You can share it with your friends
Featured tourist services
We offer top tourist services with the highest standards of quality and luxury with 24/7 follow-up.
Flight reservations
Tourist programs
Hotels and Resorts
Car Reservation
Group Tours
VIP Services
Subscribe To Our Newsletter
Find More About The Latest Safaraq