Your Ultimate Guide to Visiting Atakoy Istanbul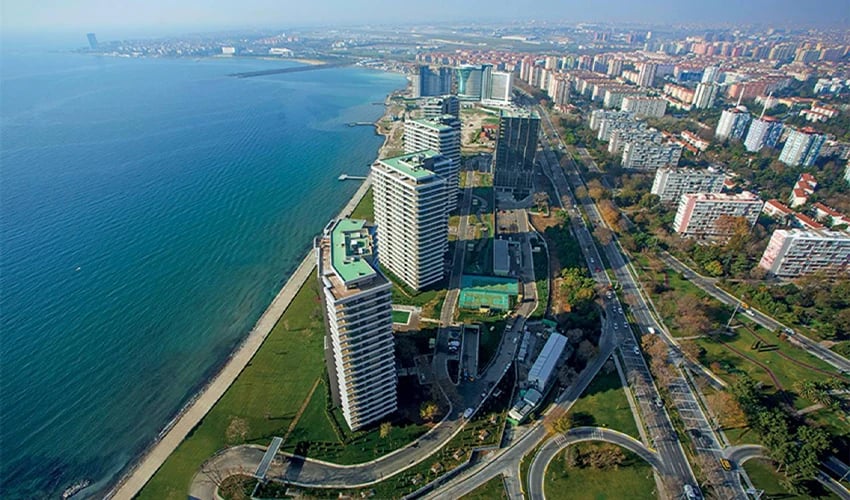 Atakoy, a district in Istanbul, Turkey, blends modernity and history, offering a unique view of Istanbul's growing landscape. With its stunning sea views, upscale residential areas, and numerous amenities, Atakoy is a sought-after destination for locals and visitors. Its luxury marina, shopping centres, and serene green spaces provide an unforgettable experience, showcasing the city's dynamic spirit and rich cultural heritage.
Table of Contents
Overview of Atakoy of Istanbul
Atakoy, situated in the Bakirkoy district on the European side of Istanbul, offers stunning sea views and easy access to the Marmara Sea. It is well-connected to other parts of the city through a robust transportation network, making it a desirable location for living and tourism.
Top Things to Do in Atakoy, Istanbul
If you're looking for things to do in Atakoy, here are the top activities to do.
Relaxation: Its location along the Marmara Sea offers leisurely walks. Atakoy provides a serene environment for relaxation, where you can enjoy gentle waves, fresh air, and stunning views of the sea and cityscape. Atakoy is an ideal spot for clearing minds, enjoying a peaceful moment alone, or sharing a romantic walk.
Yacht Cruise: Like sea tours? A yacht cruise along the Marmara Sea is the best thing for you for a unique and unforgettable experience to enjoy Istanbul's iconic skyline from a different perspective. This luxury way to explore the city's beauty, including landmarks like the Blue Mosque, Hagia Sophia, and Bosphorus Bridge, is perfect for daytime or evening voyages.
Check out the best boat toar in Antalya. 
Galleria Shopping Mall: The Galleria Shopping Mall in Atakoy is a vibrant hub for entertainment, shopping, and dining. With a variety of stores, including fashion, electronics, and home goods, the mall offers a cinema showing the latest films, and a range of eateries serving international and local cuisines. Whether you like shopping, watching a movie, or enjoying a delicious meal, it's an ideal spot to spend quality time.
Capacity Shopping Center: Located in Atakoy, it offers a diverse shopping experience with a mix of local and international retailers. With a wide range of clothing, accessories, electronics, and more, the mall's enticing atmosphere ensures a satisfying and enjoyable shopping experience for all.
related: The Best malls in Istanbul for tourists.
Hotels Near Atakoy Area
Titanic Port Bakirkoy: Titanic Port Bakirkoy is a luxury hotel and resort in Atakoy, Istanbul, known for its elegant architecture, top-notch amenities, and stunning views. The hotel offers well-appointed rooms and suites, ideal for all travellers, offering stylish designs, modern furnishings, and various amenities. The hotel's dining options include international cuisine and Turkish delicacies, with attentive service and an inviting ambience.
The spa and wellness facilities offer relaxation and rejuvenation, with treatments like massages and skincare rituals. The hotel also offers versatile meeting and event spaces, equipped with modern technology, making it an ideal venue for conferences, seminars, and special celebrations.
Located in Atakoy, Titanic Port Bakirkoy offers easy access to the district's attractions, shopping malls, and transportation hubs, making it an ideal destination for both travellers and locals seeking a memorable getaway.
Hyatt Regency Istanbul Atakoy: It is a luxury hotel that blends contemporary elegance with warm Turkish hospitality. Located in the heart of Atakoy, the hotel offers well-appointed rooms and suites with modern amenities, tasteful decor, and thoughtful touches.
The hotel offers a diverse range of dining options, catering to various culinary preferences. The wellness facilities provide relaxation and rejuvenation, with spas, fitness centres, and pools for guests to unwind.
Meeting and event spaces are available for business travellers and event planners, perfect for conferences, seminars, weddings, and other special occasions.
The hotel's strategic location in Atakoy provides easy access to local attractions, shopping centres, and cultural sites, as well as transportation hubs, allowing guests to explore Istanbul's major neighbourhoods and landmarks.
Book your accomodation with us and enjoy the best offers.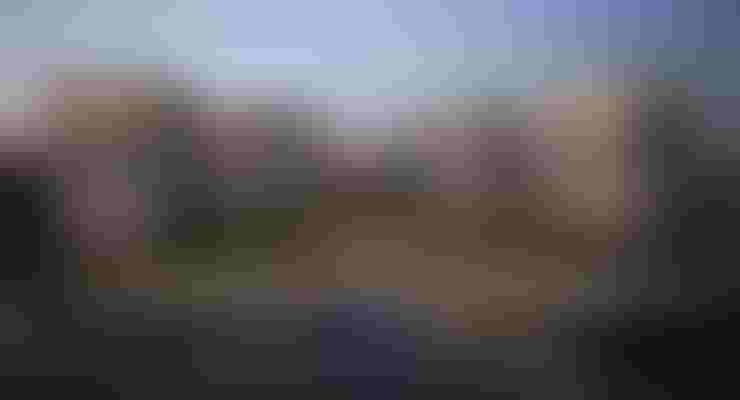 JW Marriott Hotel Istanbul Bosphorus: It is a world-class luxury hotel that seamlessly blends modern elegance with traditional Turkish charm. Situated along the picturesque Bosphorus Strait, the hotel offers a variety of lavish rooms and suites designed with contemporary design and Turkish heritage. Guests can enjoy modern amenities, stunning sea views, and personalized service, ensuring a memorable and comfortable stay.
The hotel offers a culinary journey with fine-dining restaurants and trendy lounges, showcasing both international and authentic Turkish dishes. The hotel's wellness facilities focus on rejuvenation and relaxation, offering amenities like spas, pools, and fitness centres.
The hotel's state-of-the-art meeting and event spaces cater to conferences, corporate gatherings, weddings, and other special occasions. The versatile venues are equipped with cutting-edge technology and can accommodate a wide range of events.
The hotel's proximity to the Bosphorus Strait provides breathtaking views of the iconic waterway, historical landmarks, and vibrant neighborhoods. Not to mention, the hotel's prime location offers easy access to Istanbul's cultural attractions, historic sites, and upscale shopping districts, allowing guests to explore the city's dynamic neighbourhoods and iconic landmarks.
The Best Restaurants in Atakoy to Enjoy Turkish Food
Atakoy Hanedan Sofrasi: Atakoy Hanedan Sofrasi is a restaurant that celebrates Turkey's culinary heritage, offering a delightful journey through traditional Turkish flavours and dishes. The restaurant specializes in serving a wide range of traditional Turkish dishes, served with meticulous attention to detail and using fresh, high-quality ingredients. The warm ambience and authentic dishes make it a favourite dining destination for both locals and visitors seeking an immersive taste of Turkish cuisine.
The restaurant's interior is designed to create a welcoming and comfortable atmosphere, making it suitable for intimate dinners, family gatherings, and celebratory occasions. The signature dishes include kebabs grilled to perfection and regional specialities that highlight the unique flavours of different parts of Turkey.
The warm hospitality and attentive service provided by the staff enhance the overall dining experience, with friendly and knowledgeable staff eager to guide guests through the menu and provide recommendations. Not to mention, the restaurant's central location in Atakoy makes it an accessible choice for those looking to savour authentic Turkish cuisine.
Makrikoy:
If you're looking for a dining experience that's really one of a kind, make your way to Makrikoy, a Turkish restaurant in the Makrikoy neighbourhood that serves food with a contemporary twist. You may choose from a range of foods, including meat, fish, and vegetarian alternatives, all of which are presented to you in an aesthetically pleasing environment.
Atakoy DuDo Restaurant and Café:  It offers a delectable fusion of Turkish and international cuisines, served with care and creativity. The cosy ambience and welcoming decor make it an ideal spot for leisurely meals with family and friends. Whether you're in the mood for traditional Turkish dishes or international flavours, Atakoy Dodo Restaurant and Café offers various dishes, making it a must-visit destination for any foodie.
How to Reach Atakoy Istanbul?
Atakoy is a popular tourist destination in Istanbul, accessible via various means such as buses, metros, and the M1A metro. The M1A starts from Yenikapi district towards Ataturk Airport and passes through Atakoy-Sirinevler station, making it a convenient and accessible destination.
Featured tourist services
We offer top tourist services with the highest standards of quality and luxury with 24/7 follow-up.
Flight reservations
Tourist programs
Hotels and Resorts
Private cars
Group Tours
VIP Services
Subscribe To Our Newsletter
Find More About The Latest Safaraq