Bosphorus Boat Tour: Enjoy the Beauty of Istanbul on a Cruise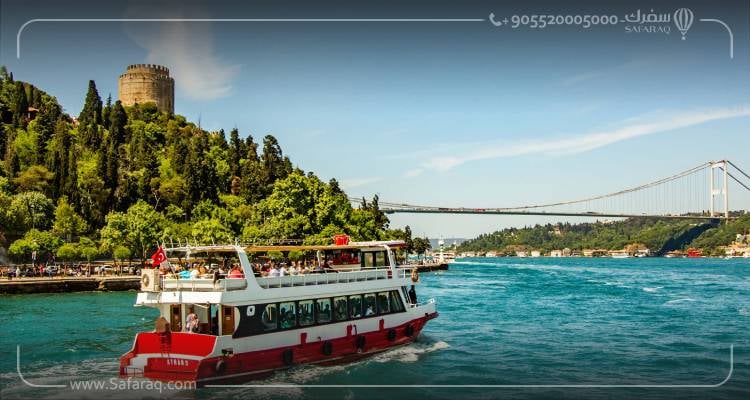 The Bosphorus Strait, located in Istanbul, Turkey, is a captivating waterway that has been the subject of many people's dreams. The stunning blue waters are flanked by magnificent architecture, including historic buildings, palaces, and picturesque neighbourhoods.
What is a Bosphorus Cruise?
A Bosphorus Cruise is a boat tour that takes you along the Bosphorus Strait in Istanbul, Turkey. The Bosphorus Strait is a narrow waterway that separates the European and Asian sides of Istanbul, and a Bosphorus Cruise is one of the best ways to experience the city's rich history and culture.
During a Bosphorus Cruise, you can expect to see some of Istanbul's most iconic landmarks, such as the Maiden's Tower, the Bosphorus Bridge, and the Dolmabahce Palace. You'll also get to experience the beautiful waterfront neighbourhoods of Istanbul, including Bebek, Arnavutkoy, and Ortakoy.
A Bosphorus Cruise can be done during the day or at night, and many tours include a guide who will provide commentary on the history and significance of the sites you'll be passing. You can choose from a variety of different types of boats, from small, intimate boats to larger, more luxurious vessels.
Overall, a Bosphorus Cruise is a must-do activity for anyone visiting Istanbul, providing a unique perspective on the city and its rich culture.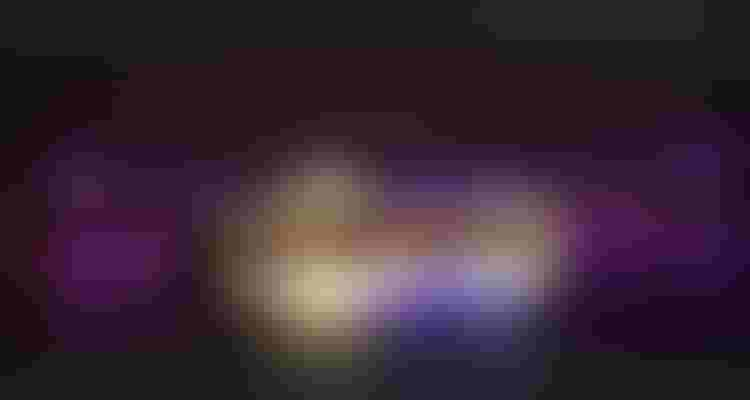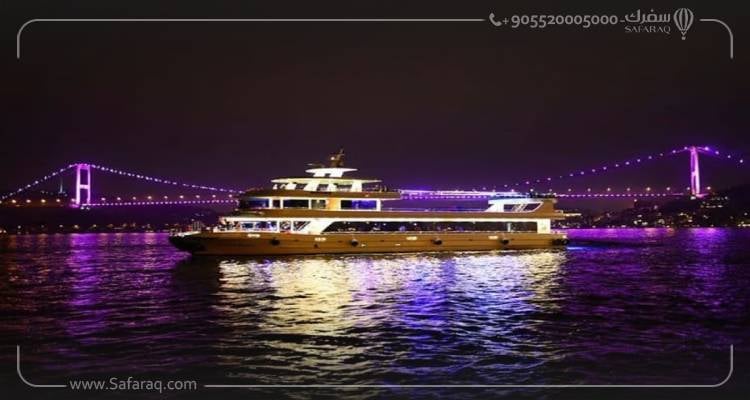 Top Reasons to Book Bosphorus Boat Tour
While there are many reasons why you should book a Bosphorus boat tour, here are some of the top reasons to consider:
Personalized Experience: A Bosphorus boat tour allows you to create a personalized experience tailored to your preferences. Whether you want to see specific landmarks, and neighbourhoods, or learn about the city's history and culture, you can design your tour to meet your needs.
Fantastic Views: The Bosphorus Strait is one of the most beautiful waterways in the world, and a boat tour provides you with breathtaking views of Istanbul's skyline, palaces, and historic landmarks from a unique perspective.
Explore the Beauty of Istanbul from Water: A boat tour is an excellent way to explore the beauty of Istanbul from a different perspective. You'll see the city in a new light and appreciate its unique culture and architecture from the water.
Private Tour: Many Bosphorus boat tours offer private tours, allowing you to enjoy the experience with just your group or family. This provides a more intimate experience, and you can customize the tour to your preferences.
Overall, a boat tour is an unforgettable experience that offers stunning views of Istanbul, a chance to explore the city's rich history and culture, and the opportunity to create a personalized and private experience.
What is the Average Price of a Boat Tour?
The price of a Bosphorus boat tour can vary depending on several factors, such as the duration of the tour, the type of boat, the number of people in your group, and whether the tour is private or shared.
On average, a standard shared boat tour that lasts for about two hours may cost around 30-40 USD per person. However, prices can range from as low as 15 USD per person for a shorter, more basic tour, to as high as 100 USD or more per person for a longer, more luxurious private tour.
If you are travelling with a group, it's worth considering a private boat tour as the cost per person may be lower, and you'll have the added benefit of a more personalized experience.
It's important to do some research and compare prices from different tour companies to find the best deal that suits your budget and preferences. Keep in mind that some tours may offer additional amenities or activities, such as a traditional Turkish meal or live entertainment, which can affect the price.
What Do You See During a Boat Trip?
A boat trip on the Bosphorus offers a unique perspective on Istanbul's architecture, landmarks, and natural beauty. Here are some of the things you can expect to see during a boat trip:
Palaces: The Bosphorus is home to several beautiful palaces, including the Dolmabahce Palace, the Beylerbeyi Palace, and the Ciragan Palace. These historic buildings offer stunning views from the water, showcasing their intricate designs and impressive architecture.
Mosques: Istanbul is famous for its mosques, and many of them are located along the Bosphorus. The Ortakoy Mosque, the Kilic Ali Pasa Mosque, and the beautiful mosque on the Asian side of the strait are just a few of the mosques you can see during a boat trip.
Bridges: The Bosphorus Bridge and the Fatih Sultan Mehmet Bridge are two of the most prominent bridges in Istanbul, and a boat trip allows you to see these impressive engineering feats from a unique perspective.
Neighbourhoods: The Bosphorus is home to some of Istanbul's most beautiful and historic neighbourhoods, including Bebek, Arnavutkoy, and Uskudar. You'll see the charming waterfront houses and buildings, and get a feel for the unique character of each neighbourhood.
Landmarks: The Maiden's Tower, the Rumeli Fortress, and the Bosphorus Lighthouse are just a few of the other landmarks you can see during a boat trip to the Bosphorus.
Overall, a boat trip on the Bosphorus provides an unparalleled opportunity to experience Istanbul's rich history, culture, and natural beauty from a unique perspective.
The Ultimate Istanbul Adventure: Bosphorus Boat Tour with Safaraq Tourism
Don't miss this chance to explore Istanbul from a different perspective. Book your Bosphorus boat tour with Safaraq Tourism today and enjoy a relaxing and unforgettable experience.
The length of a Bosphorus tour can vary depending on the tour company and the type of tour you choose. Generally, Bosphorus boat tours last between one to two hours, but some tours may offer longer options that can last up to four or five hours.
When it comes to what to wear on a Bosphorus cruise, it's best to dress comfortably and according to the weather.
Featured tourist services
We offer top tourist services with the highest standards of quality and luxury with 24/7 follow-up.
Flight reservations
Tourist programs
Hotels and Resorts
Private cars
Group Tours
VIP Services
Subscribe To Our Newsletter
Find More About The Latest Safaraq