The Best Beaches in Fethiye: Relaxation and Tranquility
Fethiye is a beautiful coastal town and district located in the southwest of Turkey, along the stunning Turquoise Coast. It is known for its stunning natural harbour, crystal-clear blue waters, and fascinating beaches.
If you're looking for some adventure, you can take day trips by boat to explore the nearby islands. And if relaxation is more your style, head to the south where you'll find Oludeniz Beach, which is protected by a tranquil lagoon. For nature enthusiasts, Butterfly Valley is a designated nature reserve worth exploring.
Top 7 Beaches in Fethiye, Turkey
Oludeniz Beach & Blue Lagoon (Belcekiz Beach)
If you've ever received a postcard featuring Fethiye, chances are it showcased the breath-taking Blue Lagoon and Oludeniz Beach. Located just a half-hour drive south of Fethiye, this Turkish gem is unique, featuring a long, pristine white sand beach that separates a vast lagoon from the Mediterranean Sea.
Belcekiz, the expansive sandy beach, is a sunbather's paradise, and swimming in the warm waters is a must. While the beach itself is free, you can opt for sunbed rentals, paddleboat excursions, or boat trips available at local restaurants for a fee.
Beyond the beach, Oludeniz offers a range of activities, including mountain hiking and paragliding adventures. The lagoon, known as 'the dead sea,' lies within the protected Oludeniz National Park, and its high saline content makes for a unique floating experience.
As day turns to night, the beach comes alive with beach bars and restaurants, making it a hotspot for nightlife enthusiasts. And for those with an interest in history, nearby Kayakoy is brimming with ancient ruins to explore.
Related: The TopTourist Places and Activities in Fethiye.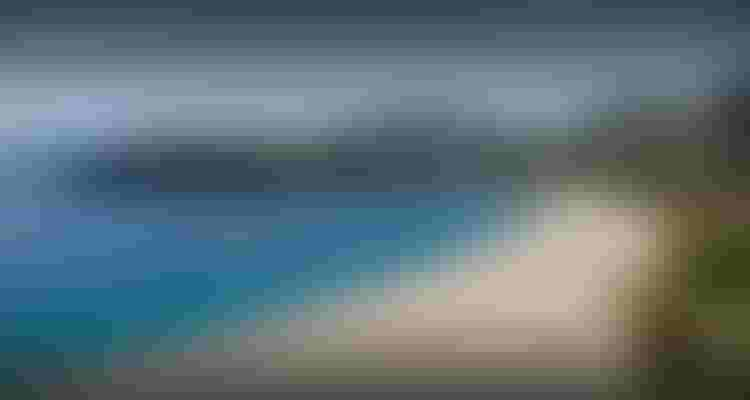 Kabak Beach
Kabak, a stunning coastal area located just a 50-minute drive south of Fethiye, boasts a secluded beach that's among the finest near Antalya and Fethiye. While parking isn't readily available, most visitors opt for the bus, which departs regularly from Fethiye Bus Terminal, running every hour from 7 AM to 6 PM during the summer season.
For those driving, early arrival is key, as parking is along the road. From the drop-off point, there's a 30-minute walk to the beach, with a limited-capacity shuttle bus available for a small fee. The hike to the beach is steep, but the reward is worth it.
Facilities include a small beach cafe, plus several restaurants and shops along the road. Given the effort to reach Kabak, camping on the beach is a popular choice. Alternatively, you can rent a boat, enjoy scuba diving, or simply unwind on the soft sands.
Related: Top 4 Beaches in Marmaris You Must Visit.
Kumburnu Beach
Kumburnu Beach, although technically part of the same coastline as Oludeniz, boasts its unique charm. Situated at the very tip of the shoreline between Belcekiz Beach and the famous Blue Lagoon, it's the ideal spot for those looking to enjoy the lagoon's tranquil waters and rent paddleboats. While the beach itself features light pebbles rather than sand, they're just as soft underfoot.
The gentle waves here are protected by the bay, making it a family-friendly destination. You can rent sun loungers, find nearby restrooms, and rest assured with lifeguards on duty, ensuring a safe swimming experience. While access to the beach is free, you'll pay for the available amenities.
Calis Beach
Nestled in the heart of Fethiye, you'll discover the delightful Calis Beach. Stretching over 4 kilometres, this shingle beach offers a perfect setting for both swimming and leisurely relaxation. Facing the West, it's a prime spot to capture the mesmerizing sunset, and there are numerous highly-rated bars and restaurants where you can savour this breath-taking view.
For added comfort, sunbeds and umbrellas can be rented at a nominal cost, while the scenic promenade boasts a variety of shops selling snacks and refreshments. If you're short on time during your Fethiye visit, Calis Beach is an ideal destination to soak up the sun and enjoy the facilities.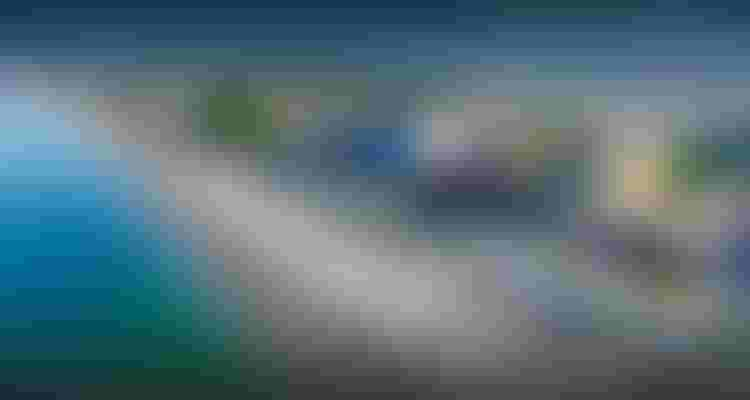 Kelebekler Vadisi (Butterfly Valley)
A mere 50-minute drive south of Fethiye, you'll discover Butterfly Valley, aptly named for its vibrant butterfly species. This hidden gem houses one of Fethiye's most exquisite beaches, Kelebekler Vadisi. Much like Kabak Beach, it's nestled within a bay at the base of a cliff, making it accessible via a scenic trek or by taking boat tours available.
Kelebekler Vadisi boasts a charming cafe for your convenience, and there are delightful lodges where you can spend the night. If you're an adventure seeker, you can even camp right on the beach for a nominal fee. Moreover, near the beach, there's a breath-taking 50ft waterfall and enchanting hiking trails to explore.
Sovalye Island
Sovalye Island, situated off the coast of Fethiye, stands out as the sole inhabited Turkish island in the vicinity. This idyllic destination is celebrated for its rich historical ruins and peaceful ambience, accessible solely via boat from Calis Beach.
Despite its small size, Sovalye Island offers a handful of charming restaurants and pristine beaches. The island's waters are invitingly warm and exceptionally clean, making it a serene alternative to the more bustling Fethiye beaches. Moreover, its proximity to Calis Beach, just a few kilometres away, means you can swiftly reach Sovalye Island's beautiful shores, allowing you to enjoy this tranquil haven within minutes of leaving Calis Beach.
Katranci Bay
Located just 16km north of Fethiye lies the enchanting Katranci Bay, nestled within a protected National Reserve. This hidden gem boasts a serene, family-friendly atmosphere, perfect for swimming and relaxation. Families will particularly appreciate the expansive, sheltered picnic area right by the beach and the nearby campsite.
Visitors can opt to rent beach umbrellas and sun loungers for added comfort or even set up their tents for a nominal fee. Although there's a convenient car park available, a small parking fee applies. Katranci Bay offers a tranquil escape with essential facilities, making it an ideal spot for a day of sun and sea.
Things to Do in Fethiye
Swim in the Blue Lagoon
Oludeniz, lovingly known as the Blue Lagoon by locals, is a unique beach nestled within a national reserve park. Here, nature takes centre stage, with a majestic mountain backdrop and lush green trees framing the golden sands that gently embrace the clear turquoise waters.
This beach caters to all beach enthusiasts. On one side, it gracefully curves to create a shallow seawater lake, making it an ideal and safe spot for children to play. Meanwhile, the other side opens up to the sea, offering a perfect haven for swimming. The soft sandy beach invites sunbathers to relax and soak in the breath-taking scenery. It's a paradise for all beach lovers.
Glide Over Belcekiz Beach
Fethiye offers an exhilarating paragliding experience that you shouldn't miss. Located at the base of Babadag Mountain, Belcekiz/Belcegiz beach, adjacent to the Blue Lagoon, serves as the perfect launch point.
From this vantage point, you'll soar above the breath-taking Blue Lagoon, ultimately touching down on the sandy beach where you can cool off in the deep, mesmerizing turquoise waters.
This unforgettable adventure is a must-do while in Fethiye. You can easily book a paragliding session at Belcekiz Beach for approximately $50, ensuring an unforgettable, once-in-a-lifetime experience.
Sail on a Pirate Ship
When you stand on Belcekiz Beach in Oludeniz, your eyes are immediately drawn to a striking sight: a massive, black pirate ship reminiscent of something straight out of the Pirates of the Caribbean movies. This imposing vessel beckons you to embark on an exciting sea adventure, as it sets sail on daily cruises to the enchanting bays and coves of Fethiye.
During the peak season, it's a good idea to secure your spot on this popular journey in advance. However, if you can't snag a ride on the renowned Dragon, Oludeniz's famous pirate ship, fear not. Numerous other boats are waiting on the beach, ready to whisk you away on an unforgettable voyage.
Check out our tour to the 12 island in Fethiye.
Party on a Sunset Boat Trip
Experience the enchanting nightlife in Fethiye with night-time boat adventures. These sunset boat trips combine romance, entertainment, and delicious dining for an unforgettable evening. Departing from Oludeniz at 6:00 p.m., the night kicks off with soothing music and a refreshing swim. Included in the package is a delectable dinner featuring barbequed chicken, salad, rice, and Turkish mezes, though drinks come at an extra cost.
The real fun begins after dinner, with activities like a lively foam party on the deck. You can dance under the starry sky until 11 p.m., and these trips are family-friendly. Plus, it's quite affordable, with prices ranging from $5 to $10 per person.
Take a Walk in a Ghost Town
Kayakoy is an ancient village filled with deserted stone houses. A visit here promises a unique holiday experience and plenty of Instagram-worthy photos.
To reach this ghostly town, hop on a minibus from Oludeniz or Fethiye Centre. Upon entering the village, you'll be greeted by charming arts and crafts shops. But venture deeper into Kayakoy, and you'll find yourself in the company of the faint echoes of the past.
Explore the village at your own pace, soaking in its timeless tranquillity. The chapel atop the village offers a sweeping vista of the valley and sea.
Wandering through the ruins, you'll find yourself reflecting on the lives of people you never knew. To return to the present, follow the signpost to "Gemiler Adasi."
After a leisurely walk through the trees, you'll arrive at a stunning bay surrounded by pine trees. Taking a dip in the crystal-clear waters of Gemiler Beach is the perfect finale to this serene journey.
Related: The Best Luxury Beach in Dubai.


Explore Fethiye with Safaraq
Discover the charm of Fethiye with Safaraq! This picturesque city is a true gem, and Safaraq is here to ensure your visit is nothing short of unforgettable. With Safaraq, you'll not only save precious time but also your hard-earned money.
Our dedicated team is ready to make your travel dreams come true. Don't miss out on the opportunity to experience the best trip of your life.
Contact us today and embark on a journey filled with beauty, adventure, and memories that will last a lifetime. Fethiye awaits, and Safaraq is your ticket to an extraordinary adventure!
Featured tourist services
We offer top tourist services with the highest standards of quality and luxury with 24/7 follow-up.
Flight reservations
Tourist programs
Hotels and Resorts
Car Reservation
Group Tours
VIP Services
Subscribe To Our Newsletter
Find More About The Latest Safaraq