Istanbul in Winter: Top Places to Visit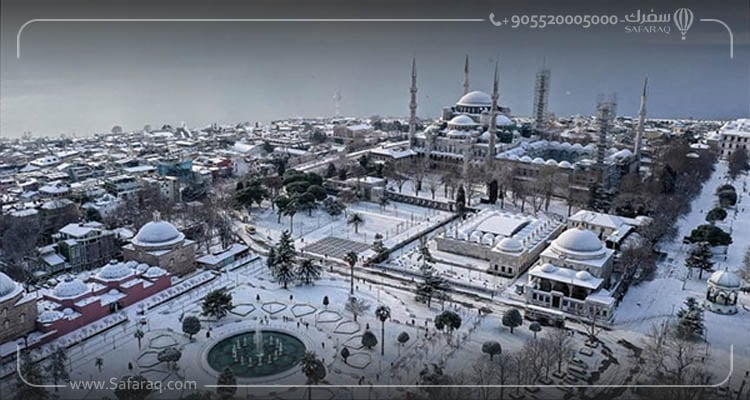 Content Table


Known for its wide geographical area and diverse climate, Turkey is bordered by the Black Sea from the north and the Mediterranean from the south. It embraces the Marmara Sea and overlooks the Aegean Sea. Its climate is generally stable; it is cold in the north and warm in the south.
Turkey has tourist-friendly areas throughout the year, making it a popular tourist destination for many tourism and travel enthusiasts, even during winter, who like enjoying the beauty, snow and pleasant winter activities.
Istanbul in Winter
Istanbul is rich in many amazing museums and pleasant tourist areas, where dozens of museums open to visitors in Istanbul, and in general, the city turns into a warm park on winter days.
Moreover, the city is full of malls, huge commercial complexes with giant and enjoyable facilities, and amusement parks. Tourism and ski enthusiasts are becoming more active on winter and cold days.
In addition, many tourists prefer winter activities and sports, such as snowboarding in Kartepe Heights; they enjoy winter resorts and sulphuric waters.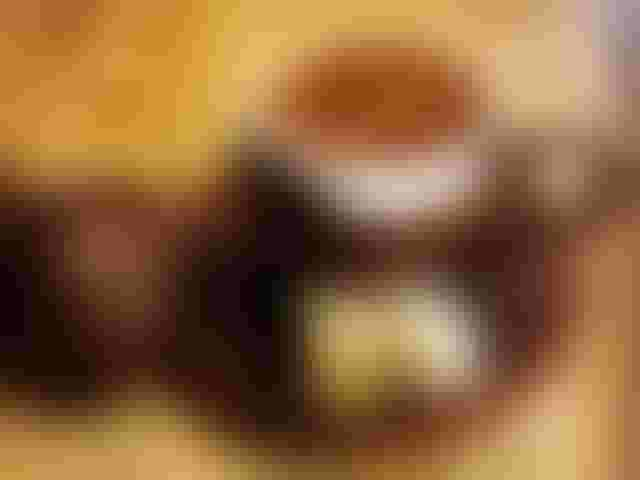 Weather and Temperature in Istanbul in Winter
Istanbul's winter lasts from December to March, with rather cold temperatures during winter.
But Istanbul's winter is punctuated by mild periods, which is rainy, while humidity increases the cold in Istanbul. Temperature ranges from 5 to10 degrees and sometimes falls below zero, with snowfalls covering large areas of Istanbul.
Is it recommended to travel to Istanbul in winter?
Some may think that tourism in Turkey is limited to summer, and many people may not know about top places to visit in winter.
Among the beautiful places in winter are the village of Agva and the Polonez Village of Istanbul's Beykoz region, known for its beauty in winter.
Kartepe, located on top of a 1,650-metre-high mountain, is just an hour and a quarter from Istanbul, accessible by Istanbul's domestic transport buses.
Many tourists are low-temperature enthusiasts, and winter tourism lovers like the splendour of the Turkish atmosphere in a comfortable café, with delicious baklava and a hot cup of Turkish coffee or tea when it is cold abroad, making Istanbul perfect for tourism throughout the year due to its wide areas, cultural heritage, urban progress and climate diversity.

Travellers with small budgets also realize that winter is the perfect time to visit Istanbul without spending too much money that flights and accommodation are available at low costs.
Istanbul's Top 5 Tourist Places in Winter
Ski Resorts in Istanbul
It is worth noting that Ice skating lovers in Istanbul can enjoy it within Istanbul's large and well-known malls, such as the Snowpark Istanbul in Esenyurt or outside Istanbul in Kartepe, 140 km away from Istanbul, Uludag and Kartal in Bursa, 300 km away from Istanbul.
Taksim Square
Taksim Square is a tourist destination for many tourists around the world, with a central location in Istanbul, many historical, tourist and archaeological places, as well as hotels and restaurants. It is also a favourite place for public gatherings and celebrations of various events; children's activities, book fairs and handicrafts. The square is rarely free of any activities, increasing the vitality of the place, and people usually gather to take pictures in front of it.
Istanbul Parks
Since Istanbul has been the capital of the Ottoman caliphate for centuries, those who visit it today must see a creative distinction in combining the architecture of its architectural palaces with the exquisite coordination of the surrounding gardens, in a unique style in which European aristocratic taste interacts with the slight taste of the Ottoman sultans.
They have, therefore, made artificial rivers, designed water fountains and peaceful lakes in the gardens of their palaces, made sure that they are unique and asymmetric in the world, and have brought in various species of plants that were not previously known in their country.
Among Istanbul's famous parks are Gulhane Park, Yildiz Park, Fenerbahce Park, Emirgan Park, Golet Park,
Florya Park, Brides' Hill Garden, Miniaturk Park, Bakirkoy Botanical Garden,
Hayat Vadi Park and other beautiful gardens and parks.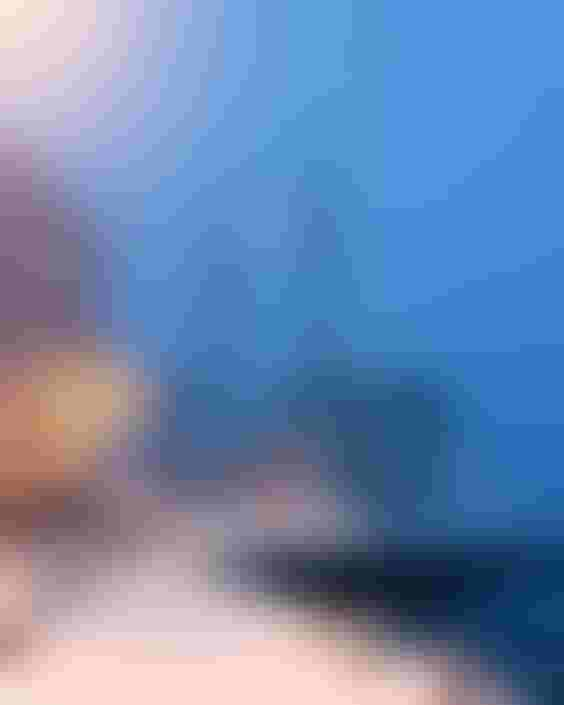 Istanbul Snow Museum
In Istanbul's lively Bayrimpasha district, specifically in Forum Istanbul Mall, there is a unique and enjoyable place on an area of approximately 1,400 square meters at an estimated cost of $20 million.
It is the first snow museum in Turkey, whose features were made by competent designers,
where 70 tons of ice were transported specifically from Sweden to make the museum's snow halls, and 100 tons of Istanbul snow were transported to form walls, corridors and sensors in the museum.
Grand Bazaar
In his book, Nobel Prize winner poet Joseph Brodsky described the Grand Bazaar as Istanbul's heart, brain, and soul and a city within a city built in the past.
The American magazine The Time also described Istanbul's Grand Bazaar as the most visited historical place globally, in a magazine ranking of the world's most visited historical sites. The study reported that the market has 91,250,000 visitors per year, and some other studies estimate the number at about 400,000 visitors per day!
Istanbul's Grand Bazaar remains unique as one of the oldest trade centres in the world, dating back to 550 years.
The first closed part of the market was built in the mid-14th century by order of Sultan Muhammad al-Fatih in 1461, and took nearly four years to build, and was expanded by Sultan Suleyman Kanuni in the 16th century.
The market was a stock exchange during the Ottoman era, but it was subjected to many fires and earthquakes that caused much damage, especially the earthquake of 1894, and after these disasters, it was restored several times to maintain its architecture.



Tourist Trips in Istanbul in Winter by Safaraq Tourism
Safaraq Tourism offers a range of excursions and entertainment programs, including a range of activities and events with a team of professionals and experts.
Safaraq Tourism programs are attractive and inclusive of the most preferred tourist destinations, taking care of the most precise details and securing the best quotes to suit all segments with cumulative experience over the years in the tourism market since 2012.
Safaraq is focused on its customers' comfort and aims to explore non-traditional sights and excursions in various Turkish cities and around the world.
The company also offers its services before, during and after travel, with a decent reception from the airport,
a nice company during tours, and we provide free tips and guidance on our website for holiday lovers and fun travel.
In addition, we offer international airline tickets, hotel and resort reservations, luxury tourist transfers, group trips, car rentals, hotel apartments, and many more at competitive prices.
Feel free to contact us to offer you the most appropriate tourist program.



Edited by Safaraq Tourism
Did you like our topic? You can share it with your friends
Featured tourist services
We offer top tourist services with the highest standards of quality and luxury with 24/7 follow-up.
Flight reservations
Tourist programs
Hotels and Resorts
Car Reservation
Group Tours
VIP Services
Subscribe To Our Newsletter
Find More About The Latest Safaraq