Top Things to Do in Winter in Istanbul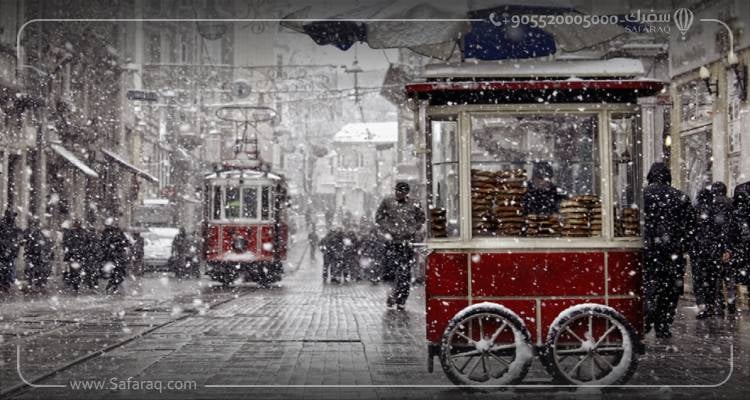 Table of Contents
The Beauty of Istanbul in Winter
Istanbul, the largest city in Turkey, is known for its rich history, diverse culture, and stunning architecture. Located on the Bosphorus Strait, the city straddles the boundary between Europe and Asia, making it a unique and fascinating destination for travellers.
it is also rich in culture and history, and it is a beautiful place to visit any time of year. In the winter months, it can be especially charming, with its stunning architecture, festive holiday traditions, and cooler temperatures.
The Weather in Winter
During the winter months, Istanbul typically experiences cool and wet weather, with average temperatures ranging from 5-10°C. The city can also experience cold spells, with temperatures occasionally dropping below freezing.
Rain and snow are common, with average precipitation levels reaching around 4 inches per month. It is important to dress warmly and bring a waterproof jacket or umbrella when visiting Istanbul during the winter season.
Winter can be a beautiful time to visit, with cooler temperatures, fewer crowds, and some great holiday traditions. The city is known for its beautiful mosques, palaces, and markets, which are all even more atmospheric in the winter months.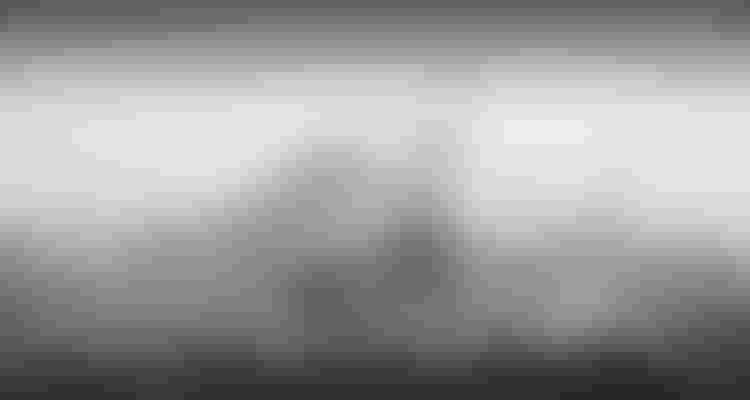 Why Visit Istanbul in Winter?
Much Cheaper in Winter (Hotels, Flights, Restaurants)
It is generally cheaper in the winter months compared to the peak tourist season of summer, which leads to lower demand for travel to the city during the colder months and a decrease in the cost of flights and accommodations as a result.
Hotels also tend to offer lower rates in the winter, as fewer tourists are visiting the city during this time. In addition, flights to Istanbul are typically cheaper in the winter months due to lower demand. This means that travellers can often find good deals on flights and accommodations during the winter season.
Similarly, restaurants and other tourist attractions may also offer discounts or special promotions during the winter months to attract visitors.
Avoid the Crowds
Winter is typically a quieter time to visit Istanbul, as the city sees fewer tourists during this season. You will likely experience fewer crowds and lines at popular attractions such as the Blue Mosque, Hagia Sophia, and the Grand Bazaar.
Moreover, the streets will be less crowded and you will have an easier time navigating through the city. If you prefer a more peaceful and relaxing vacation, winter is a great time to start your journey.
Tourist Attractions that You Must Visit in Winter
Topkapi Palace: This stunning palace was the primary residence of the Ottoman Sultans for over 400 years. It features an impressive collection of Ottoman treasures, including jewellery, porcelain, and weapons.
Hagia Sophia: This beautiful museum was once a church and then a museum, and is now a mosque. It features stunning Byzantine architecture and is home to many beautiful mosaics and frescoes.


Istanbul Archaeology Museums: This museum complex houses a vast collection of ancient artifacts from the Ottoman Empire and beyond, including Greek and Roman statues, ceramics, and coins.
Istanbul Modern: This contemporary art museum features works by Turkish and international artists, as well as temporary exhibitions and educational programs.
Istanbul Toy Museum: It is home to a vast collection of toys from around the world, including dolls, puppets, and board games. It's a great place to visit for families with children.
Turkish and Islamic Arts Museum: This museum showcases the rich cultural history of Turkey and the Islamic world, with exhibits featuring textiles, ceramics, and other traditional arts.

Rahmi M. Koc Museum: This museum is dedicated to the history of transportation and industry, with exhibits featuring vintage cars, trains, and other modes of transportation.
Istanbul Military Museum: This museum offers a glimpse into the military history of Turkey, with exhibits featuring weapons, uniforms, and other military artifacts.
Istanbul Planetarium: This state-of-the-art planetarium offers an immersive experience of the night sky, with interactive exhibits and educational programs.
Miniaturk: This park features miniature replicas of iconic Turkish landmarks, including the Hagia Sophia, the Blue Mosque, and the Galata Tower. It's a great way to see the country's most famous sites in one place.
Best Things to Do in Istanbul in Winter
Visit Museums
The museums showcase the rich history and culture of the city, from ancient civilizations to modern times. Visitors can learn about the city's art, architecture, and cultural traditions through exhibits and displays.
Many museums have educational programs and resources that can help visitors learn about the city's history and culture. For example, the Archaeology Museum has a collection of artifacts from ancient civilizations, including the Roman, Byzantine, and Ottoman Empires.
Visit a Hammam
The hammam experience in Istanbul is truly unique and unforgettable. Located in the heart of the city, the traditional Turkish baths offer a relaxing and rejuvenating escape from the bustling streets.
Upon arriving at the hammam, you will be greeted by the friendly staff who will lead you to a private changing room where you can undress and wrap yourself in a towel. You will then be directed to the hot room, a steamy and humid space filled with marble tables and heated by a central fireplace.
Here, you will be treated to a traditional Turkish massage by a skilled masseuse using a variety of techniques such as kneading, tapping, and stretching. You will also be given a thorough scrub down using a kese, a rough exfoliating mitt, to remove dead skin and impurities.
After the massage and scrub, you will be directed to the cool room to rinse off and relax on a comfortable couch. You can also enjoy a cup of Turkish tea while savouring the serenity of the hammam.
The hammam experience is a must-do activity for any traveller looking to relax and pamper themselves. It is truly a unique and authentic cultural experience that will leave you feeling refreshed and rejuvenated.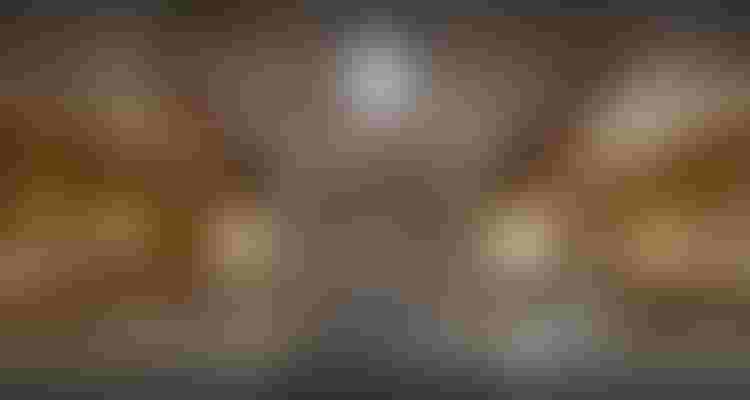 Shop in the Grand Bazaar
The Grand Bazaar in Istanbul is a shopping paradise for tourists and locals alike. Located in the heart of the city, it is one of the largest and oldest covered markets in the world, with over 60 streets and 4,000 shops.
As you enter the bazaar, you'll be greeted by a sea of vendors selling everything from traditional Turkish souvenirs and carpets to jewellery, clothing, and spices. The vendors are known for their bargaining skills, so be prepared to haggle for the best price.
Wandering through the bazaar can be overwhelming, but that's part of the fun. You never know what you might find around the next corner. Take your time and explore the different sections, each with its unique offerings. The textiles and fabrics section is a must-see, with colourful displays of silk and wool. The jewellery section is also impressive, with intricate pieces made of gold, silver, and precious stones.
Don't be afraid to try some of the local snacks and drinks as you shop. You can find traditional Turkish tea and coffee at many stalls, as well as fresh fruit juices and sweet treats like baklava and lokum (Turkish delight).
As you make your way through the bazaar, remember to keep an eye on your belongings and be mindful of pickpockets. It's also a good idea to wear comfortable shoes as you'll be doing a lot of walking.
Overall, the Grand Bazaar is a unique and exciting shopping experience that can't be missed. Whether you're looking for souvenirs or just want to immerse yourself in the local culture, there's something for everyone at the bazaar.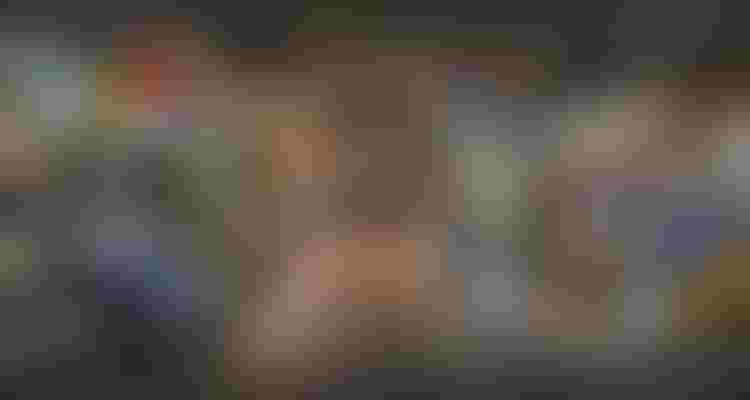 Drink Salep or Boza
Salep and boza are traditional drinks that are popular in Turkey. Salep is a thick, creamy drink made from the ground roots of the orchid plant. It is typically served hot and sweetened with sugar.
Boza is a fermented drink made from grains, usually corn or wheat. It has a thick, slightly sour taste and is often served chilled.
Both salep and boza can be found at traditional Turkish cafes and street vendors throughout Istanbul.
Visit Shopping Malls for Winter Sales
Many shopping malls offer winter sales during the colder months. Here are a few to consider visiting:
Cevahir Shopping Mall: Located in the Sisli district, this mall is one of the largest with over 300 stores. It features a variety of international and local brands, as well as a food court, movie theatres, and a gaming centre.
Akmerkez Shopping Mall: Located in the Etiler district, this mall is known for its high-end fashion stores. It also has a food court, a movie theatre, and a bowling alley.
Istinye Park Shopping Mall: Located in the Istinye district, this mall is known for its luxury brands and designer stores. It also has a food court, a movie theatre, and an ice-skating rink.
Forum Istanbul Shopping Mall: Located in the Bayrampasa district, this mall is one of the largest with over 300 stores. It features a variety of international and local brands, as well as a food court, a movie theatre, and an indoor amusement park.
Zorlu Center Shopping Mall: Located in the Levent district, this mall is known for its luxury brands and designer stores. It also has a food court, a movie theatre, and an indoor skating rink.
Visit Kadikoy
Kadikoy is a vibrant neighbourhood located on the Asian side of Istanbul, Turkey. It is known for its bustling streets, lively atmosphere, and diverse population. It is a lively neighbourhood that offers something for everyone. Whether you're interested in exploring local markets, enjoying the seaside, or immersing yourself in the local culture, Kadikoy is a must-visit destination.
How Can Safaraq Tourism Help You Travel to Turkey?
Contact our team to get the cheapest offers and highest quality for your next tour in Turkey, our services cover a wide range of tourists' needs, including rental cars, tour guides, and prestigious hotels.
Yes, Istanbul does snow in winter. The city typically experiences cold and wet weather during the winter months, with average temperatures ranging from (0-7 degrees Celsius).
Snowfall is not uncommon, with the city receiving an average of about 5 inches (13 cm) of snow per year. However, the amount of snowfall can vary significantly from year to year, with some winters receiving much more snow than others.
The coldest month in Istanbul is January, with an average low temperature of around 35°F (2°C).
Read more : 
Top 7 Places to Visit in Turkey in Winter
Edited by Safaraq Tourism
Did you like our topic? You can share it with your friends
Featured tourist services
We offer top tourist services with the highest standards of quality and luxury with 24/7 follow-up.
Flight reservations
Tourist programs
Hotels and Resorts
Car Reservation
Group Tours
VIP Services
Subscribe To Our Newsletter
Find More About The Latest Safaraq