Explore Maiden's Tower in Istanbul: Its story, location, and tourist activities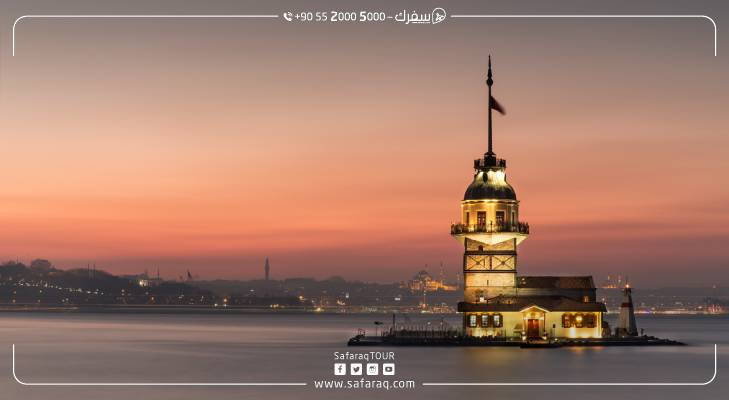 Table of contents
Maiden's Tower Story
Many tales have been told about the Maiden's Tower story, implanted in the sea against Istanbul's Asian side coast; still, the charming tower's story is swinging between reality and legend.
Many strange legends are related to the Maiden's Tower, making it a mystery at sea and a unique place that attracts Turkish people and thousands of foreign tourists every year.
Let us shed light on the most famous legends:
A story goes that a soothsayer told the king his daughter would die of a snakebite. To protect her, the king constructed a tower out at sea where she could live safely; however, a snake hiding in a fruit basket made it onto the islet, and the princess died after the reptile bit her.
Another legend:
According to gossip, a young man known as Leandros fell in love with a nun named Hero, who lived in the tower. Every night, Hero built a fire to guide her lover to the islet. However, one night, the fire was put out by a storm, and Leandros lost his way and drowned in the Bosphorus. Hero was so overwhelmed by grief and loss that she committed suicide.
The tower is made up of six floors, 23 meters high, connected by spiral stairs that are used to move around and enjoy eating at restaurants and cafes. For years, the tower was left deserted until it was used as a station for ships coming from the Black Sea in 1110. After the Ottoman Army conquered Constantinople in 1453, it was used as a surveillance tower until an earthquake came on some parts in 1509. 
After it was restored, it was used as a beacon until 1829. Then it was restored by Sultan Mahmud II in1832. Nowadays, it is a tourist attraction that can be reached by boats on a 10-minute trip. 
The Maiden's Tower Photos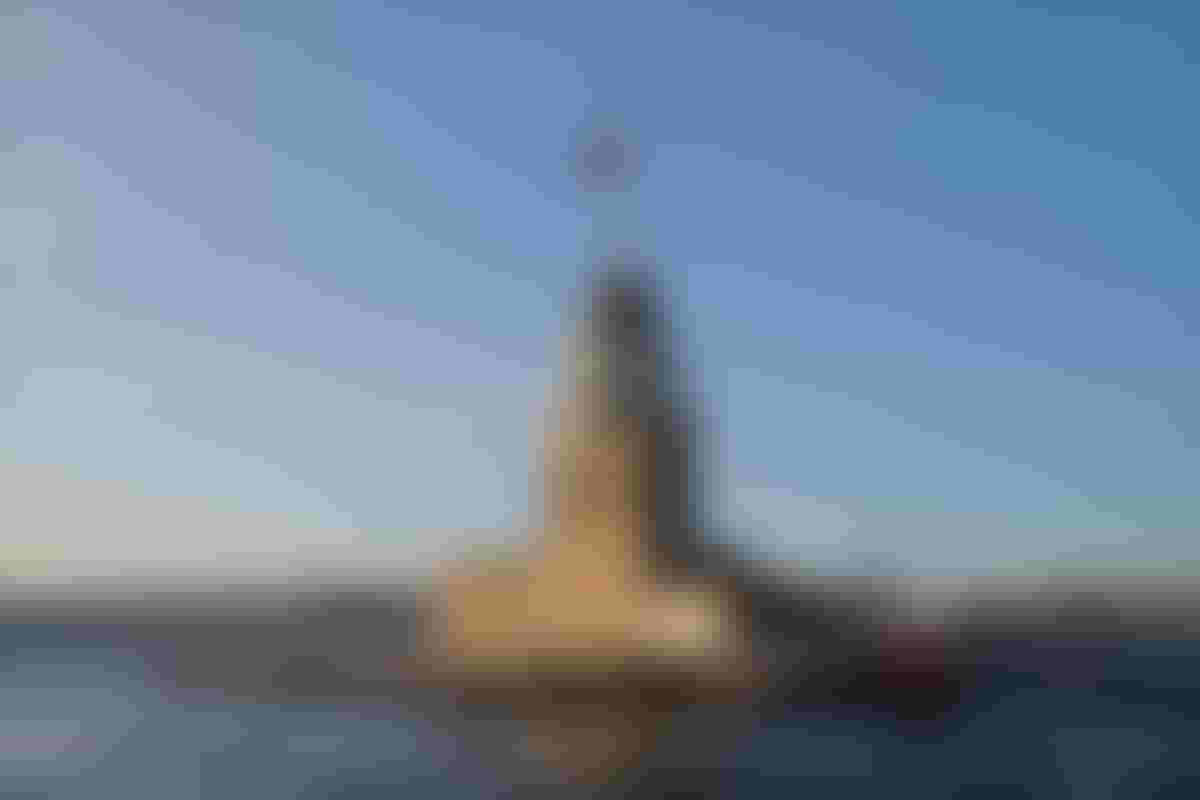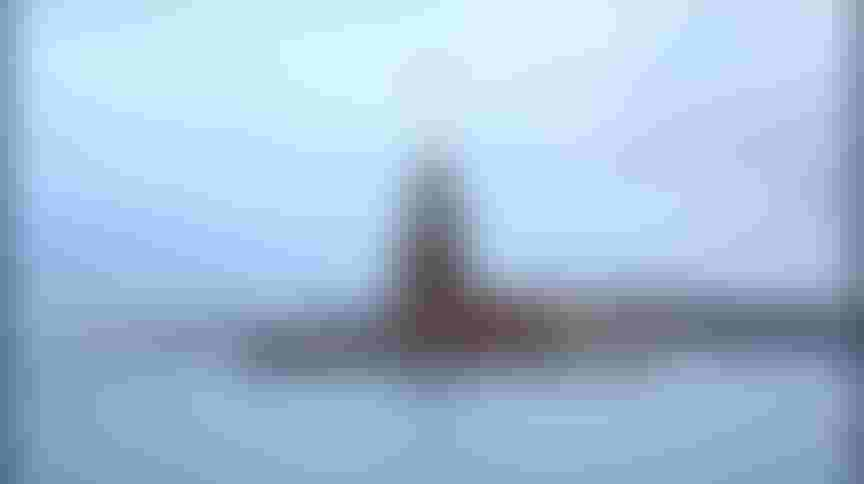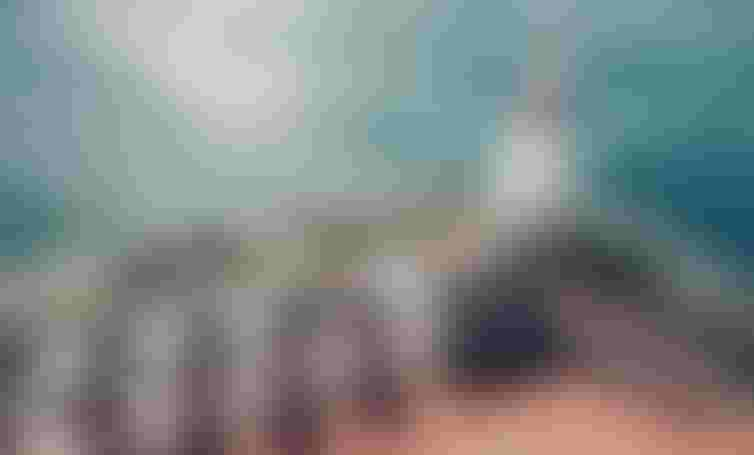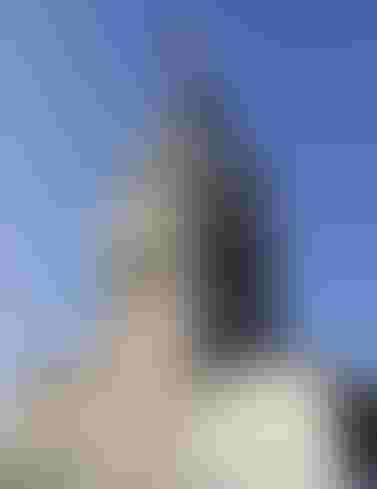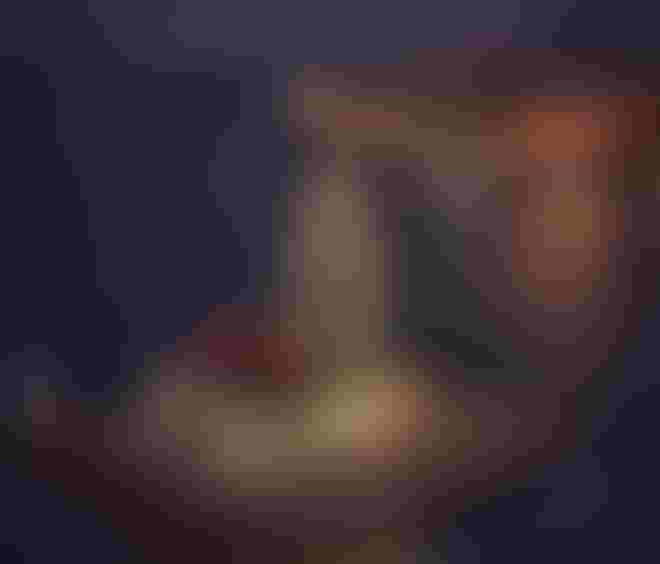 The Maiden's Tower from Inside
There is a group of restaurants serving a wide variety of local traditional Turkish cuisine. The tower has action figures for the maiden embodying different stories and some other models for the tower. 
There is a telescope for watching the city's monuments, such as Dolmabahace Palace, which has more than 55.000 historical antiques, Sultan Ahmed district, Ayasofia Mosque, Mimar Sinan district, as well as huge ships crossing the Bosphorus.
Activities at the Maiden's Tower
Apart from being a tourist destination, the tower was opened to be a restaurant. Reservation is required before visiting for lunch and dinner. The restaurant's menu has the Ottoman traditional cuisine. You can get to the restaurant from Kabatas every hour from 09.00 a.m. - 06.00 p.m. 
You can take charming photo ops in the middle of the sea, where Istanbul's Asian side is behind you and Istanbul's European side in front of you. 
Many wooden seats are spread along the tower's Cornish. You can also have breakfast, lunch, or dinner at the restaurants overlooking the sea.
FAQ about the Maiden's Tower
Where is the Maiden's Tower located?
It is located on Istanbul's Asian side, between Uskudar and Harem.
How to get to the Maiden's Tower?
You can get to the Maiden's Tower from the European side of Istanbul via Marmaray Metro from Yenikapi station to Uskudar station on a 10-minute trip.
Or you can get to the Maiden's Tower by ships heading from Istanbul's European side to the Asian side from Eminonu.
Read more on Safaraq:
Information about Hagia Sophia in Istanbul
Guide about Sera Lake in Trabzon
Edited by Safaraq
Did you like our topic? You can share it with your friends.
Featured tourist services
We offer top tourist services with the highest standards of quality and luxury with 24/7 follow-up.
Flight reservations
Tourist programs
Hotels and Resorts
Private cars
Group Tours
VIP Services
Subscribe To Our Newsletter
Find More About The Latest Safaraq