Tourism Recovery in Turkey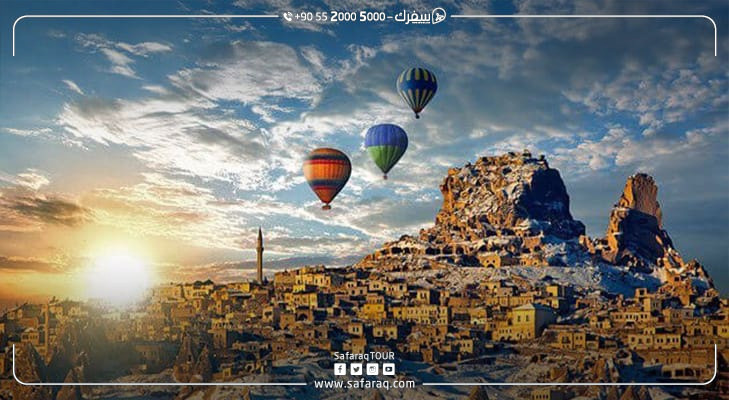 According to a statement by the Turkish Ministry of Culture and Tourism, the strict health procedures taken to prevent the COVID-19 spread have played a significant role in attracting visitors from all around the world. Meanwhile, the global tourism sector has witnessed a considerable decline.
To Start Anew
The number of tourists visiting Turkey during the first year of the COVID-19 epidemic has risen after the recession of the Turkish tourism sector.
According to the Turkish Ministry of Culture and Tourism statement on Monday 19th April 2021, the number of tourists visiting Turkey during the COVID-19 has reached 17.018.964 tourists since the start of the epidemic in 2020 till February 2021.
Russian Tourists to Top the List
According to the statement, the Russian tourists topped the list of foreigners who came to Turkey during the mentioned period with 2.128.000 tourists. They were followed by Bulgarian and German tourists with 1.242.000 and 1.118.000 tourists respectively.
The statement indicated that the average expenditure per tourist was $762.
Read more on Safaraq:
All you need to know about Galata Bridge in Istanbul
Explore Historia Mall in Istanbul in Detail
Edited by Safaraq Tourism
Source: Anadolu Agency
Did you like our topic? You can share it with your friends.
Featured tourist services
We offer top tourist services with the highest standards of quality and luxury with 24/7 follow-up.
Flight reservations
Tourist programs
Hotels and Resorts
Car Reservation
Group Tours
VIP Services
Subscribe To Our Newsletter
Find More About The Latest Safaraq