Turkey's 10 Most Famous Ski Places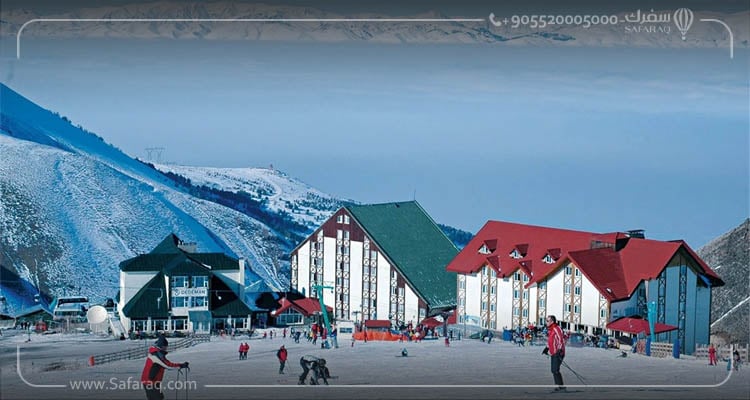 Weather in Turkey in Winter
Winter in Turkey is rather long, extending from December to March, lasting about four months.
The peak winter tourist season is in January, with snowfalls, a perfect time for winter sports and special excursions.
Winter in Turkey is also an ideal opportunity for tours at low costs that many tourists flock to Turkey for winter tourism. Among other factors for an increase in winter tourism is low congestion at tourist places and attractions, affecting occupancy rate in hotels and tourist resorts for promising, quiet, and beautiful tourist trips.
Winter in Turkey is cold with heavy snowfall on mountains, and it is generally rainy in winter in Turkey.
What are the best ski resorts and places in Turkey?
Uludag Ski Resort in Bursa
Among Turkey's top ski resorts is Uludag, one of Bursa's most prominent and beautiful landmarks, located in the Marmara region and 2,543 metres above sea level, featuring green areas and densely tree forests.
Uludag is an attractive tourist and leisure centre for tourists every season, with visitors travelling in winter for skiing and winter sports.
Tourists can get to Uludag Mount by cable car and have a wonderful tour enjoying the beautiful landscape. There are plenty of hotels and restaurants for more comfort and fun.
Saklikent Ski Resort in Antalya
Saklikent Ski Centre is one of Antalya's most important tourist centres in winter, located on the west side, 50 km from Antalya city centre, overlooking the foothills of the Taurus Mountains, approximately 2,500 metres above sea level.
Antalya's ski season usually begins at the end of December and lasts until April, coinciding with snowfall on the highlands, where Saklikent is a huge attraction for tourists at this time of year.
Saklikent Resort has a wide range of mountain houses, hotels, restaurants, and cafés that provide tourists with clothes and ski equipment rental services. Besides, there is a ski training service in Turkey with the help of a number of supervisors and assistants.


Kartepe Ski Centre in Sapanca
One of Turkey's most prominent winter tourism stations in Sapanca is Kartepe Mount, close to Kocaeli Bay, near Izmit, with a charming view of the magnificent Sapanca Lake.
Kartepe Mount is approximately 1,650 metres high, with all tourist facilities available throughout the year.
This mountain is covered with snow in winter, dressing in white and attracting thousands of tourists annually. It allows visitors to enjoy skiing on its distinctive slopes.
It is worth noting that the cable car ride takes you on a journey into the fantasy world, where you see a majestic view of the mountains, approximately 1,650 metres.
The ski resort in Kartepe is 18 km from the Kartepe district of Kocaeli 40 km from the city centre. Kartepe is only about an hour and a quarter away from Istanbul, accessible by Istanbul's domestic transport buses.
You can get to the resort using three highways, the D-100, Anatolia and North Marmara. Kartepe Resort is one of the closest ski centres to Istanbul, Sakarya and Yalova, enabling visitors to one-day trips to enjoy much of the potential available.
Kartepe Centre has been established over 35 million square metres, and it features 17 ski tracks ranging from 450 to 3,200 metres, five ski lifts, and skateboard areas.
Ski tracks from the top of the mountain down among the trees allow skiers to enjoy wonderful and unique views of the beauty of nature.
The centre also provides specialists training services for beginners and children, with rescue teams constantly found on ski racks to rescue those stranded, missing or injured.
Kartepe Centre has a 2,500-square-metre Spa Centre, a huge ski rental room, and individual storage for visitors.
The centre is the first destination in Turkey for snowboarders during the winter months and a spot for football, basketball, volleyball enthusiasts and other court sports in the summer months.
Kartepe has many tourist places, such as Kuzuyayla Park and Ormanya Natural Park.
Perhaps the most beautiful activity in the winter season on Kartepe Mount is staying in warm huts amid the white snow, equipped with many facilities offering relaxation and recreation.
In addition, using the cable car over the snow-covered mountain is wonderful. Kartepe cable car is the fastest way to take tourists to the top of the mountain to enjoy the enchanting views over the clouds. It spans along the foot of the mountain, offering an exciting experience of panoramic views of the picturesque white-clad nature of Kartepe Mountain.
Kartepe Resort hosts many local and international tournaments in various snow sports competitions.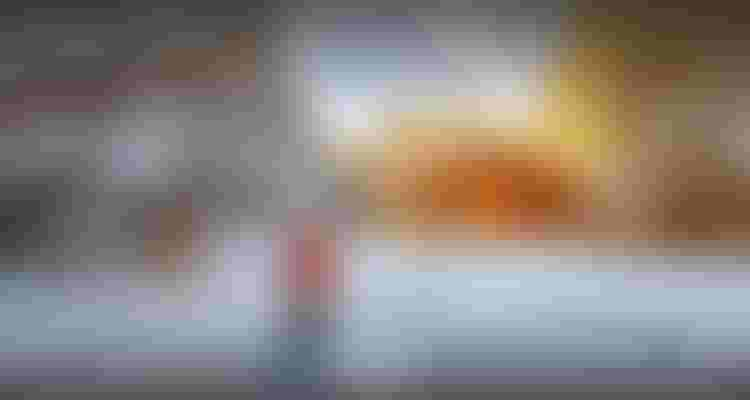 Palandoken Ski Resort in Erzurum
10 km from the centre of Erzurum, Palandoken resort is located within a mountain village called Baskoy, 2,100 metres high, having Turkey's longest ski track.
Thanks to snow quality, slopes, and long tracks, Palandokin Resort is one of the best mountain destinations in Turkey for skilled skiers and tourists from all over the world.
Palandokin's ski season lasts about six months from November to June, during which the resort offers three lifts to serve 18 tracks, offers excellent skiing atmosphere, thanks to its high altitude and dry climate of about 150 days, with rental service for ski equipment.
There are also four hotels on the mountain: Polat Renaissance Hotel, Dedeman Hotel, Dedeman Lodge and Xanadu Snow White Hotel.
Kartalkaya Ski Resort in Bolu
Thanks to its mild temperatures and humid climate for most of the year, Bolu has become a destination for tourists, mainly Kartalkaya, one of Turkey's most famous snowboarding venues.
Kartalkaya is 40 km from Bolu city centre. Tourists flock to Abant Lake to enjoy ice-skating, especially after it becomes frozen.
Thousands of tourists visit the area each year for skiing and enjoying the snow in winter, giving an atmosphere just like the Alps, especially with family and friends, making it fun to play, snowboard, cable car ride, and take photos ops.
Sarikamis Ski Centre in Kars
Ski resorts in Turkey are ideal for skiing. Sarikamis is located about 50 kilometres from Kars Airport, the first city to welcome snow in Turkey each year. The area is famous not only for its ski tracks but also for fishing grounds. It is located between 2200 and 2900 metres above sea level, and guests can stay either in the city itself or in Sarikamis Ski Centre.
Erciyes Ski Centre in Kayseri
Erciyes is about 25 km from Kayseri, and this tourist area is known for its extensive skiing field and snow mountaineering. Ski equipment is available, and all amenities are in hotels and restaurants.
What distinguishes Erciyes is its warm volcanic waters, located on a volcanic mountain, nearby Cappadocia, famous for being a stone city carved into the rocks.
Winter tourism season and ski trips in Erciyes usually starts from 20/12 to 20/3 AD each year.
Tourists can get to Erciyes using a fully serviced internal airport in Kayseri, from where they can go to Erciyes by bus or taxi.
Erciyes Tourist Centre is just 27 km from the airport of Erkilet. In addition, it is very easy to reach Erciyes from Kayseri by taxi or bus.
Davraz Ski Resort in Isparta
Davraz Ski Centre in Isparta is a destination for nature tourism and one of the most prominent winter tourist destinations in the western Mediterranean region.
Located 2,635 metres above sea level (southwestern Turkey), Mount Davraz is 26 km from Isparta city centre and 50 km from Suleyman Demirel Airport. It is popular with winter tourism and nature enthusiasts.
Davraz offers services to ski enthusiasts during the winter months annually, featuring 4-stars hotels and 12 ski tracks of 23.5 km.
The centre also has air transport with metal wires - capable of transporting thousands of tourists per hour.
Significant investments have been made in Davraz, including hotels, playgrounds, cafes and other projects and facilities promoting winter tourism.
The Davraz Ski Resort allows ski enthusiasts to enjoy Egirdir Lake, snow-covered valleys and plateaus, forming a charming natural painting.
With 23.5 km of ski tracks, facilities and services, the resort is safe from loss or avalanche risk.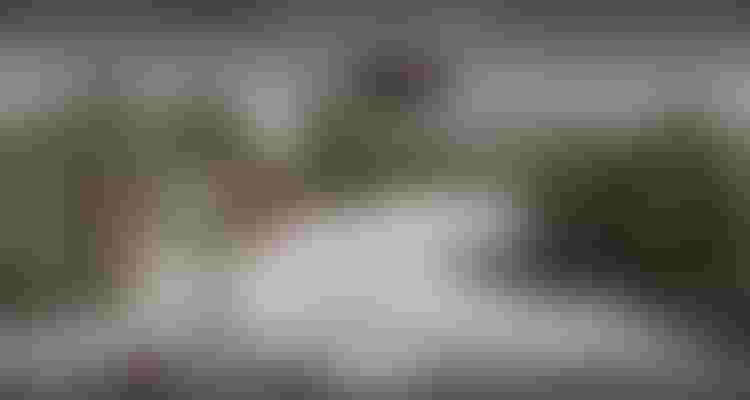 Elmadag Ski Centre in Ankara
Elmadag Mount is one of the best tourist destinations in Ankara, located in Elmadag Village, about 22 km from the city centre.
In winter, Elmadag Mount dresses in white, turning into a white mountain, and offers tourists the opportunity to enjoy skiing in one of Ankara's best entertainment venues.
Bozdag Ski Centre in Izmir
Bozdag is located on Odemis in Izmir, one of Turkey's most beautiful tourist destinations, where tourists and locals can enjoy skiing during winter.
It was established in 1988, 110 km from the Izmir city centre and 26 km from Odemis. The resort has recently become one of the best destinations for winter sports enthusiasts who like the cold atmosphere of the Aegean region.
Located at an altitude of 2,156 metres, Bozdag Resort offers a chance to ski with or without trainers within three ski complexes, a scenic café, restaurants and hotels, and options for practitioner skiers and young children.
Ski Trips in Turkey with Safaraq Tourism
Safaraq Tourism is pleased to offer you a range of excursions, including ski trips in Turkey and leisure programmes involving a range of activities and events with a team of professionals and experts.
Safaraq programmes are attractive and inclusive of the most preferred destinations, taking care of the finer details and securing the best quotes for all budgets.
Feel free to contact us to offer you the most appropriate tourist program.
Edited by Safaraq Tourism
Did you like our topic? You can share it with your friends
Featured tourist services
We offer top tourist services with the highest standards of quality and luxury with 24/7 follow-up.
Flight reservations
Tourist programs
Hotels and Resorts
Private cars
Group Tours
Tourist programs