Top Tourist Places in Sisli, Istanbul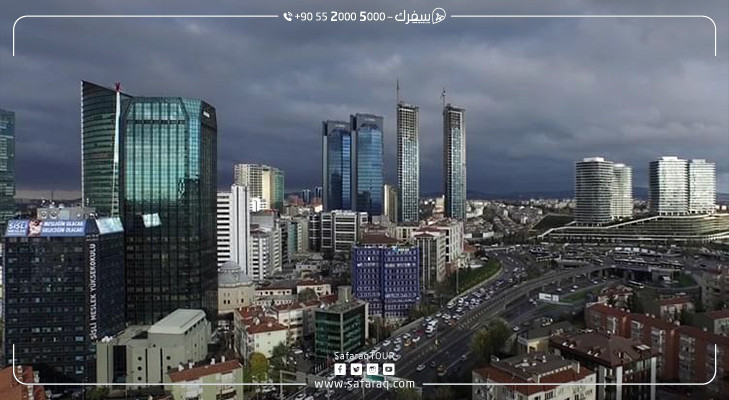 Table of contents
Historical Museums in Sisli
1. Istanbul Military Museum
Istanbul Military Museum is located in Harbiye towards Sisli. The museum has more than 50 thousand war artifacts, dating back to ancient ages during the reign of Turks, mainly the Ottoman Empire, where the museum documents the heroics of the Ottoman army over 900 years.
Istanbul Military Museum was established at the reign of Ahmed Fethi Pasha and was directed by Ahmed Muhtar Pasha during 1908 – 1926. This historical building used to be a military school in the late days of the Ottoman reign.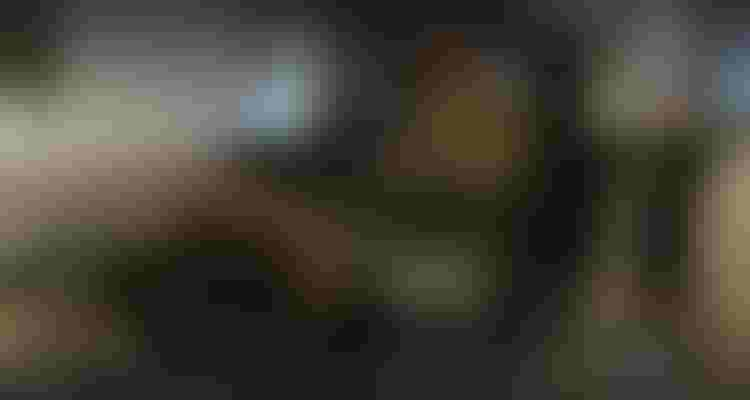 On the museum's ground floor, visitors can enjoy seeing weapons and equipment used by the Ottoman army during the conquest, Turkish military clothes, and glass containers that contain Turkish and non-Turkish war bases. The museum also has galleries for displaying beautiful paintings that document battles, sculptures of the museum's manager and founder, a sculpture of warriors, military music devices, as well as a section for military meetings.
The museum's contents show military progress over history, giving the chance to compare the old and new military weapons such as the ancient Ottoman cannon, arrows, and horse saddles. Not to mention, there are showrooms for displaying the army's weapons during World War 1, such as swords and guns. 
The upper stair has a sculpture of Galibus and a special room for Ataturk, who was an Ottoman leader before he became the founder and leader of the Turkish army.
The museum's curators took advantage of the museum's outdoor courtyard to display military artifacts such as a 1967-model American-made helicopter, an 1889-model German-made giant cannon, a 1929-model German tank, as well as a souvenir shop.
"Mehter," an Ottoman military band, is the first military music band in the world. It performs a short performance that attracts visitors, mainly children. All performers walk in steady and balanced steps in the same direction for about 15 minutes, giving a sense of pleasure and enjoyment. Mehter bands used to perform dances in conquered cities to impress their people.
2. Ataturk's Museum
Ataturk's museum is the founder of the Turkish republic's house, Mustafa Kemal Ataturk. It is located in Sisli on the European side of Istanbul. According to Turkish sources, Ataturk came to Istanbul for the first time after the war on 1st July 1927 and stayed there till his death. He lived in his house, located in Halaskargazi Street in Sisli, during 1927 – 1938. 
On 28th May 1928, Istanbul municipality bought the 3-floor house which Ataturk rented and stayed in during his national struggle phase (December 1918 – May 1919). Lutfi Kirdar, Istanbul municipality governor, converted the house into a museum, naming it Ataturk's Revolution Museum.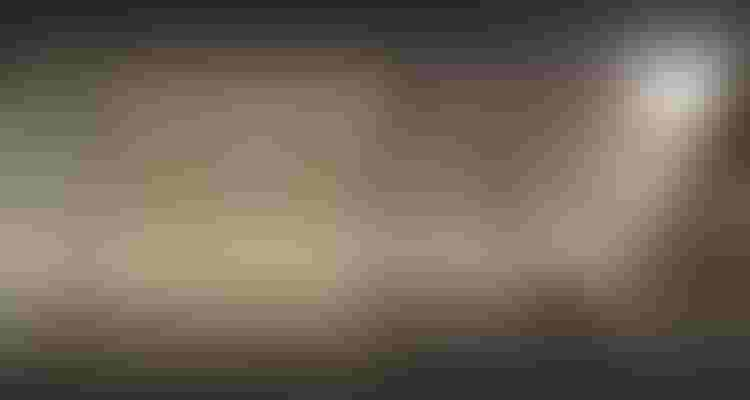 During Mustafa Kemal's life in the house, there was a room for his assistant and a food room downstairs, while there was a meeting room, workroom, and bedrooms upstairs. The third floor was for his mother and sister.
Tourists and Turks visit Ataturk's museum to see Ataturk's personal collectibles, clothes, uniform, pictures of his civil and military life, handwriting, documents, medals, and souvenirs. 
The museum has oil paintings of İbrahim Calli and Zeki Kocamemi, as well as documents signed by Ataturk and his advisors.
Religious and Heritage Places in Sisli
1. Sisli Mosque
Sisli Mosque is one of Istanbul's most famous mosques. It is one of the most well-known old religious tourist monuments that attract tourists. The mosque was established in 1949 in the old Ottoman style.
The mosque founders were focused on considering every detail in patterns, ornaments, golden Quranic manuscripts on walls and showing the value of marble sculpture. 
2. Tesvikiye Mosque
Every district in Istanbul has a story telling its history; it is located in Nisantasi, one of Istanbul's classy neighborhoods.
Nisantasi has a remarkable history; it means "Aiming Stone." It got its name from a sign put by Sultan Selim III in 1791 AD, where there was a yard for training at archery, known as "Okmeydani."
According to historical sources, archery from a long distance was not familiar, which is the reason for assigning a point for archery, which is now found inside Tesvikiye Mosque. Some later Sultans did the same and threw arrows at the same point. The neighborhood has many pillars indicating points of archery.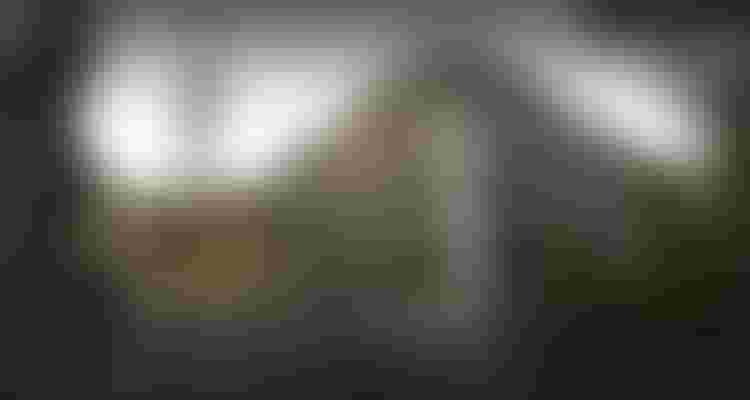 The region was assigned for construction and housing in the 19th century, during the reign of Sultan Abdulamjid. Then, Tesvikiye Mosque was built; it was named as such to encourage people to live in this region.
Tesvikiye Mosque is as famous as Sultan Ahmed Mosque as it is the final destination for celebrities' dead bodies. It is always on local media and newspaper pages.
The mosque, which was built in 1854 AD, was designed by the Armenian Krikor Balyan. Another Armenian artist, Yovan Effendi, worked on restoring the mosque.
3. St. Esprit Cathedral
St. Esprit Cathedral is one of the major Catholic churches in Istanbul. It is the second-biggest cathedral after the Church of St. Anthony of Padua. The church is located in Harbiye in Sisli. It was built in the Baroque style in 1846, under the supervision of the Swiss-Italian architect Giuseppe Fossati.
The cathedral has the tomb of Giuseppe Donizetti, a musician who worked at the court of the Ottoman Sultan Mahmud II and was buried in the church's basement. The statue of Pope Benedict XV is located in the cathedral square, and Italian monks run the church.
St. Esprit Cathedral has a large fan base. It was opened for worship on15th February 1912. The church services are held in Turkish and Italian.
St. Esprit Cathedral holds a Christmas Mass every year, during which mass prayers are chanted in Turkish, English, and Italian that a large number of tourists take part in.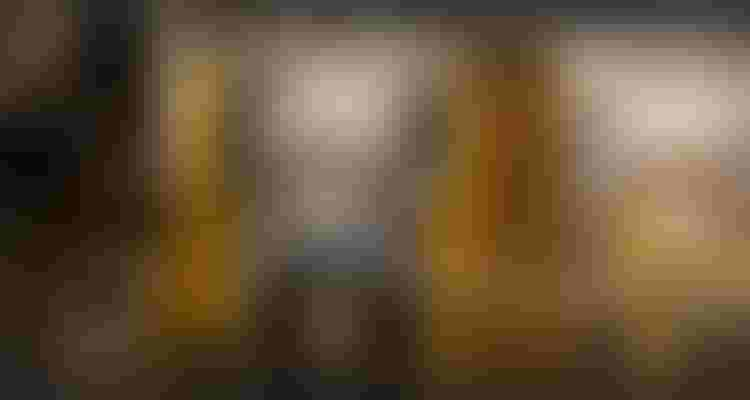 Shopping in Sisli
1. Cevahir Mall
Cevahir Mall is located in Sisli nearby the Metro and Metrobus stations. It was opened in 2005. The mall's land area is 600 thousand m². It comprises six floors. Its building cost exceeded $250 billion.
The mall is one of Istanbul's most famous destinations for shopping as it attracts a large number of tourists and visitors every day. The mall is crowded on most weekdays, in particular on weekends.
The mall's design is unique, having many astonishing things, such as the massive clock on the glass roof and a theatre with a hydraulic system surrounded by a pool.
The mall has a wide variety of local and international shops, about 290 shops. The mall has three cinemas, a game zone for children, a corner for food offering the most delicious Mediterranean dishes, grilled food, fast food, and Asian food.
The mall's prices are moderate compared to other malls in Istanbul, so it has high reviews by visitors.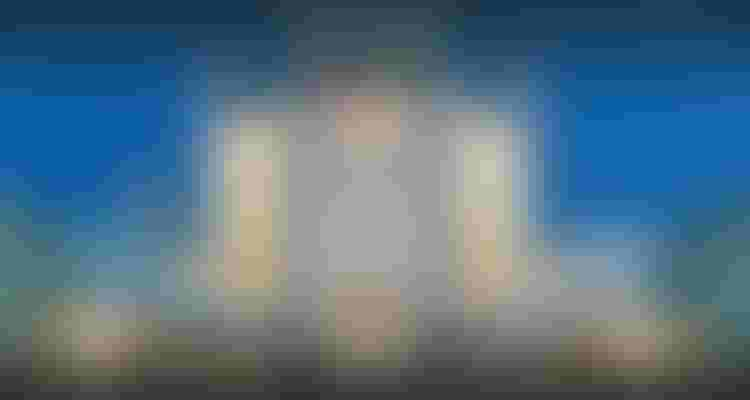 2. Kanyon Shopping Center
Kanyon shopping center is located on the European side of Istanbul in Levent. Its name means "the valley." The mall was opened in 2006 and was built on a 37-thousand m² land area.
Kanyon has a 30-floor tower, 26 of them are above ground, as well as a 22-floor residential complex.
The mall comprises four floors, with 160 international trademark shops, luxurious restaurants, featured cafes, cinema halls, a sports hall for all ages, and various games like video games and speed races.
The mall is 280 meters from Levent Metro station, which is very easy to access from all around Istanbul.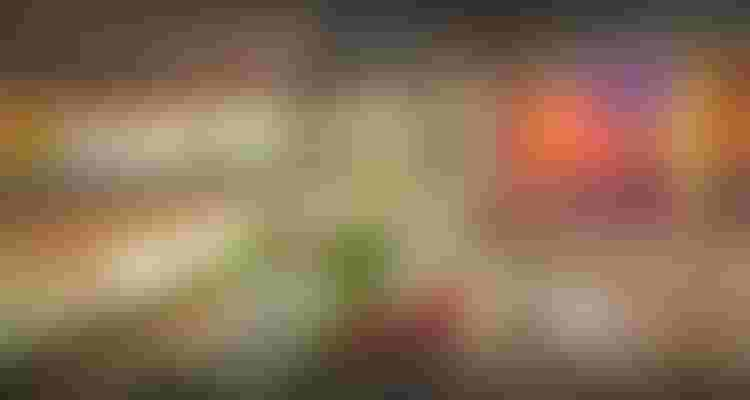 3. Metrocity Shopping Center
Metrocity Shopping Center is one of Istanbul's oldest shopping malls, located in Levent, Istanbul's business heart, which is known for its skyscrapers. It was opened in 2003 on a vast area, including two residential towers, an office tower, and a shopping center which comprises five floors with 175 shops. The shopping center has shops selling clothes on three floors, while the ground floor has modern cinema halls, a skiing hall, a children's game zone, restaurants, cafes, and a car park.
Skyscraper in Sisli
1. Diamond of Istanbul
Diamond of Istanbul is the first iron skyscraper in Istanbul that Turks call the Turkish Eiffel Tower. It is the highest building in Istanbul, located in, Buyukdere, the central business district of Sisli. 
The building has 63 floors above the ground, 311 meters high. It is a 3D building built on an 11-acre land area. The skyscraper has a hotel with 380 rooms, 90 residences, a shopping center, about 578 offices, and a car park that accommodates 1400 vehicles.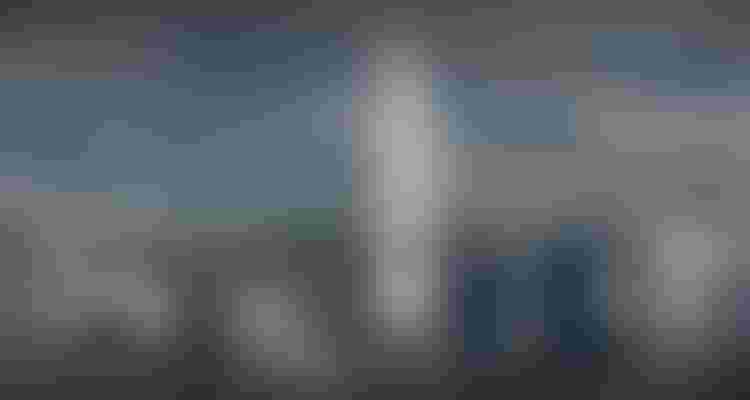 2. Istanbul Sapphire
Istanbul Sapphire is located in the central business district of Levent. It is one of Istanbul's most beautiful skyscrapers, comprising 64 floors, 10 of which are underground and 54 above it. 
The tower has an extensive business center, a car park, and 47 residential floors. It is an environment-friendly tower as it has a special system for absorbing sunlight and ultraviolet rays; the system is being controlled automatically as per season, day, and hour. This new architectural edifice also has an observation deck.
The building is 361 meters high above sea level and 236 meters high above the ground. Thus, it became one of Istanbul's highest points. The tower has a distinctive architectural design; it has four residential sections; the façade comprises two layers that protect the inner ones from weather circumstances and noise. Its environment-friendly energy systems ensure saving electricity. Moreover, the space between the glass layers is used as a garden for apartments and a garden every three floors surrounded by nine apartments. All apartments have either balconies or terraces for residents on the upper floors, who can enjoy a 360-degree panoramic view of the city. 
Starting from the 4th floor, the building surprisingly expands downward while the glass façade flows in a curve-shape horizontally downward to form the roof of restaurants and shops. 
The shopping center's area is 46 thousand m². It was designed for a matchless shopping experience. Not to mention, the tower has an observation deck, one of the most attractive places in Istanbul, with 236 meters high.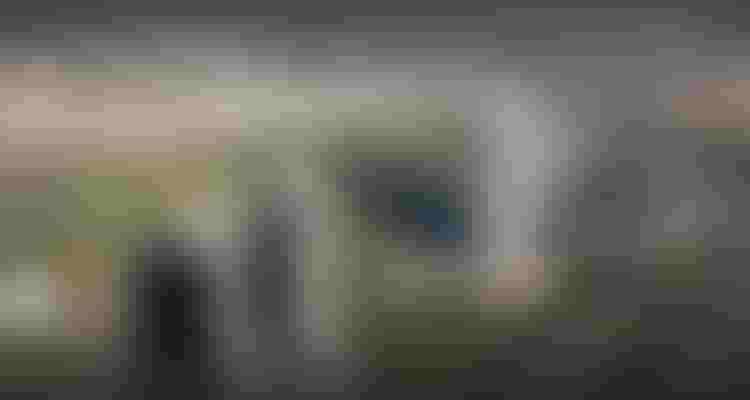 3. Sabanci Center
Sabanci Center is located on the European side of Istanbul, in Levent. It comprises two towers; one is 39 floors, and the other is 34 floors. The operations of construction started in 1988 and finished in 1993. It is 157.32 meters high.
The center has a conference hall that accommodates 683 people, a cafeteria that accommodates 2500 people, and 440 enclosed car parks and 36 open ones.
The center is one of Istanbul's skyscrapers with a glass façade used for light shows that indicate some social campaigns.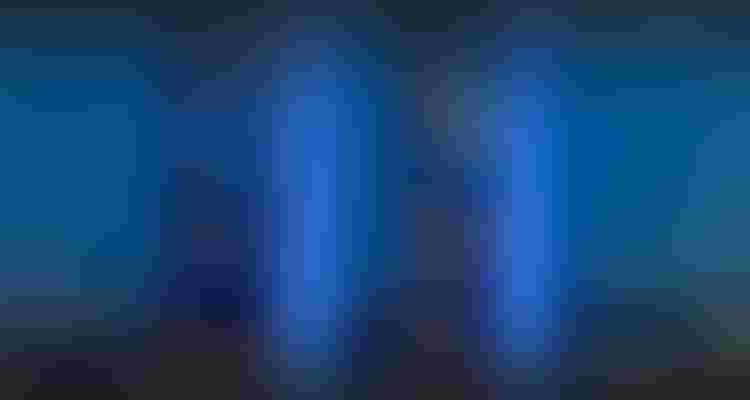 4. Sisli Plaza
Sisli Plaza comprises 40 residential floors and four floors for commercial use. The center has green spaces with 12000 m².
Office block A comprises 13 floors, 9 of them above ground and 5 underground.
Residential block B comprises 44 floors, 40 of them above ground and 4 underground.
Office block C comprises 10 floors, 6 of them above ground and 4 underground.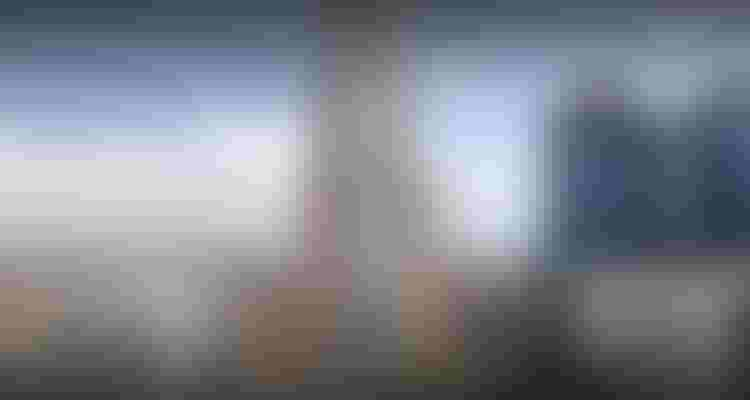 The Most Beautiful Gardens and Stadiums of Sisli
1. Turk Telekom Stadium
Turk Telekom Stadium is also known as Ali Sami Yen, Galatasaray club founder. The stadium accommodates about 52 thousand spectators. Its construction value was about €130 million. It is 40 km from Istanbul Airport.
The construction operations started on 13th December 2007 and finished on 15th January 2011. About 45 thousand spectators attended the opening ceremony. The first official match was played on 23rd January 2011 between Galatasaray and Sivas teams and ended with 1 – 0 for Galatasaray.
The high-standard stadium is one of the candidate stadia for hosting European championships as it has high-end equipment and logistics.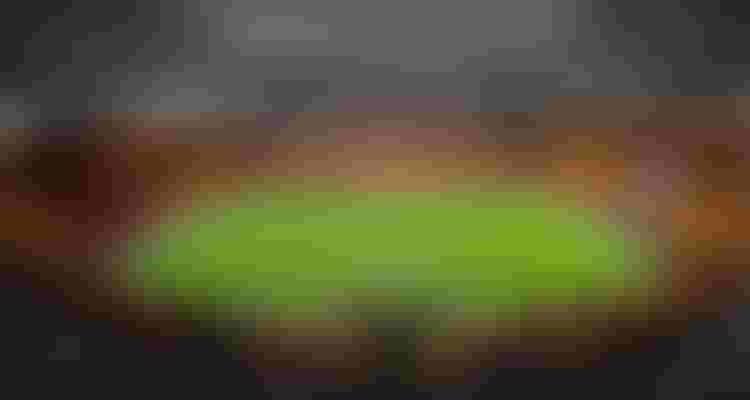 2. Macka Democracy Park
Macka Democracy Park is located on the European side of Istanbul in Sisli. It is one of Turkey's most beautiful parks where visitors can enjoy an exciting time playing various sports and taking enthusiastic adventures in the arms of nature, such as cable cars, for an exciting experience and enjoying the stunning views of surrounding nature. 
Visitors can go hiking among various types of trees, such as lemon trees, chestnut, trumpet, poplar, oak, as well as a group of vivid flowers. 
The municipality pays special attention to the park as it has become a tourist attraction. The park has walking tracks and children's playgrounds. Not to mention, it has a lively location; it is only a 15-minute distance from Taksim Square by car.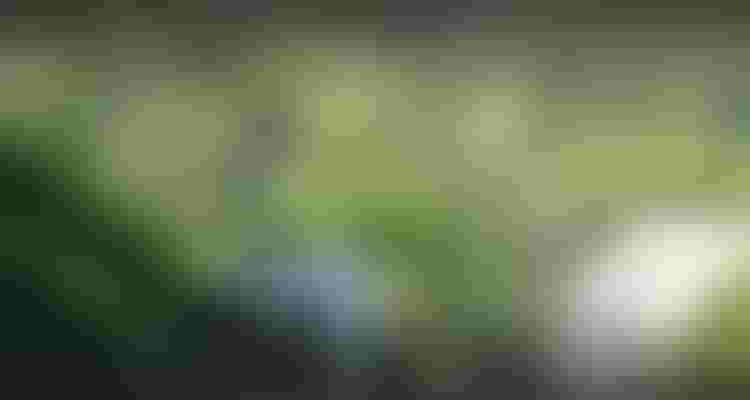 FAQs about Sisli, Istanbul
How far is Sisli from Fatih?
Sisli is 7 km from Fatih district, a 20-minute distance by car.
How far is Sisli from Taksim Square?
Sisli is 3.4 km from Taksim Square, a 7-minute distance by car. 
How far is Sisli from Beyoglu? 
Sisli is 2.9 km from Beyoglu district, a foreigners' tourist attraction. 
How to get to Sisli from Istanbul Airport?
You can get to Sisli from Istanbul Airport by bus. You can get to Taksim, then use the underground towards Sisli or taxi for a 5-minute trip.
Read more on Safaraq:
Süleymaniye Mosque in Istanbul
Edited by Safaraq Tourism
Did you like our topic? You can share it with your friends.
Featured tourist services
We offer top tourist services with the highest standards of quality and luxury with 24/7 follow-up.
Flight reservations
Tourist programs
Hotels and Resorts
Private cars
Group Tours
VIP Services
Subscribe To Our Newsletter
Find More About The Latest Safaraq