Top 7 Turkish Breakfast Restaurants by the Bosphorus
Known for its exquisite flavours, Turkish food is one of the top choices worldwide. It has evolved over centuries, influenced by the rich history of the Byzantine and Ottoman Empires. The country's cultural mosaic and diverse tastes contribute to its unique culinary experience.
Table of Contents
What is a Traditional Turkish Breakfast?
A traditional Turkish breakfast is a delightful and hearty culinary experience, reflecting the country's rich heritage. Known as "kahvalti" in Turkish, this morning meal is a celebration of flavours, colours, and communal sharing.
At the heart of a Turkish breakfast is an array of small dishes, allowing diners to savour a variety of flavours in a leisurely manner. Some common components of a traditional Turkish breakfast include:
Bread and Pastries: A selection of freshly baked bread such as simit (sesame-coated bread rings), crusty white bread, and soft flatbread are commonly served. Pastries like borek (flaky dough filled with cheese, spinach, or minced meat) may also grace the table.
Cheese: An assortment of cheese takes centre stage, often including beyaz peynir (similar to feta), kasar (a mild yellow cheese), and lor (a creamy cottage cheese). These cheeses are enjoyed with bread and olives.
Olives: Both green and black olives are a staple of Turkish breakfasts. They add a salty and tangy dimension to the meal.
Eggs: Eggs are prepared in various ways. Menemen, a popular dish, features scrambled eggs cooked with tomatoes, green peppers, and spices. Hard-boiled eggs are also commonly served.
Tomatoes and Cucumbers: Slices of fresh, ripe tomatoes and crunchy cucumbers provide a refreshing contrast to the rich flavours of cheese and bread.
Jams and Spreads: Sweet and savoury jams, including fig, apricot, and sour cherry, are spread on bread. Additionally, tahini (sesame paste) and pekmez (grape molasses) might be drizzled over bread or used as dips.
Honey and Kaymak: A special treat, kaymak is a creamy dairy product similar to clotted cream. It's often served with honey, forming a delectable combination.
Sausages and Cold Cuts: Sucuk (Turkish sausage) and pastirma (cured beef) are sometimes included, adding a rich and savoury element to the spread.
Tea: Turkish black tea, known as cay, is an integral part of breakfast. It's served in small tulip-shaped glasses and is the perfect accompaniment to the meal.
Nuts: Nuts such as walnuts, hazelnuts, and pistachios are occasionally served, adding a satisfying crunch.
Related: Discover the delicious taste of Turkish Baklava.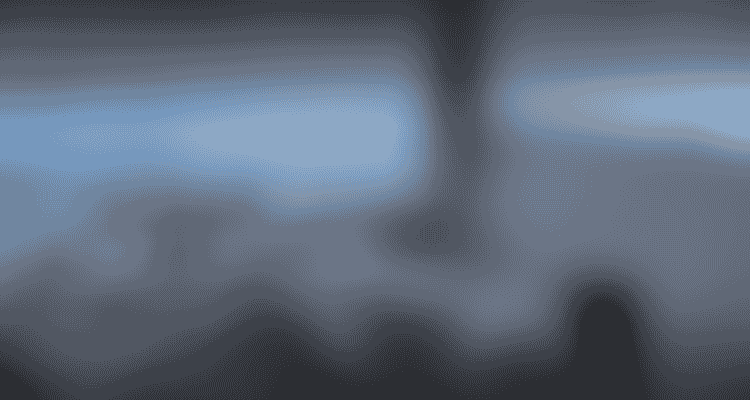 Turkish Tea
In Turkey, Turkish tea holds significant cultural value. A considerable portion of the Turkish population holds a deep fondness for this beverage, considering it an indispensable part of their daily routine. Whether the weather is scorching in summer or chilly in winter, whether visiting loved ones or pausing amidst tasks, Turkish tea remains a constant presence.
Embraced from dawn till dusk, Turkish tea is woven into the fabric of daily life. It commences with breakfast and gracefully accompanies individuals throughout their day, lingering until the evening hours. This cherished tradition revolves around classic black tea, savoured abundantly across the nation.
Related: Discover the highest tea cup in the world.
Best Places for Turkish Breakfast by the Bosphorus
Oba Sultan Café Restaurant: Oba Sultan Café Restaurant offers a picturesque setting right by the Bosphorus. Nestled amidst lush greenery, the restaurant provides a serene ambience for indulging in a Turkish breakfast. The menu boasts an array of traditional delights, from assorted cheeses and olives to freshly baked bread and pastries. With the tranquil waters of the Bosphorus as a backdrop, guests can savour their meals while enjoying a mesmerizing view.
Lokma Restaurant: Lokma Restaurant is a hidden gem known for its cosy and inviting atmosphere. Situated along the Bosphorus, it presents an idyllic location for a leisurely breakfast. The restaurant stands out for its warm hospitality and diverse menu that encapsulates the essence of Turkish cuisine. Offering a fusion of flavours, their breakfast spread features both classic and inventive dishes, making it a haven for food enthusiasts.
Related: Explore Istanbul's Best Restaurants to enjoy a tasty meal.
Divan Brasserie Bebek: Divan Brasserie Bebek seamlessly combines elegance with a stunning waterfront view. Overlooking the Bosphorus, this brasserie serves a luxurious Turkish breakfast experience. The menu is a symphony of flavors, featuring premium ingredients such as exquisite cheeses, top-quality olives, and handcrafted pastries. The charming ambience, coupled with a refined culinary journey, makes Divan Brasserie Bebek a favoured choice.
The Housé Cafe Ortakoy: The Housé Cafe Ortakoy is a trendy spot that adds a modern twist to the traditional Turkish breakfast. With a trendy interior, it caters to those seeking a contemporary dining experience by the Bosphorus. The menu showcases innovative variations of classic dishes alongside the staple offerings. This fusion of tradition and innovation, coupled with its vibrant atmosphere, appeals to both locals and visitors.
Feriye Palace: Feriye Palace presents a regal and historical backdrop for a refined Turkish breakfast affair. Set within a restored Ottoman palace, the restaurant exudes elegance and charm. The breakfast menu exquisitely captures the richness of Turkish culinary heritage. The setting, surrounded by lush gardens and the Bosphorus waters, elevates the experience to a realm of opulence and grandeur.
Le Vapeur Magique: Le Vapeur Magique offers a unique twist on the traditional breakfast experience. Set aboard a vintage steamboat floating on the Bosphorus, the restaurant provides a distinctive and memorable setting. Guests can savour a delectable spread of Turkish breakfast items while being treated to breathtaking panoramic views. This floating gem promises a breakfast that's both flavoursome and visually enchanting.
Villa Bosphorus: Villa Bosphorus invites visitors to relish Turkish breakfast in a charming and elegant atmosphere. This waterfront establishment combines the flavours of authentic Turkish cuisine with a touch of sophistication. The breakfast selection spans from classic staples to artisanal treats, making it a delightful journey for the taste buds. With its welcoming ambience and scenic location, Villa Bosphorus offers a memorable start to the day along the Bosphorus.
Check out our guide to The Turkish Cuisine: Origin and Culture.
A Turkish breakfast that's filled with cheese, wholegrain breads, eggs, and vegetables is nutrient-dense. I believe it's a superior option,  featuring more variety than any other breakfast.
Eating out is often very good value and many locals do so frequently. The cheapest sit-down meals are to be found in establishments, where it's possible to find a hearty three-course meal for (€9).
Featured tourist services
We offer top tourist services with the highest standards of quality and luxury with 24/7 follow-up.
Flight reservations
Tourist programs
Hotels and Resorts
Private cars
Group Tours
VIP Services
Subscribe To Our Newsletter
Find More About The Latest Safaraq