Yildiz Mount: Skiing Fun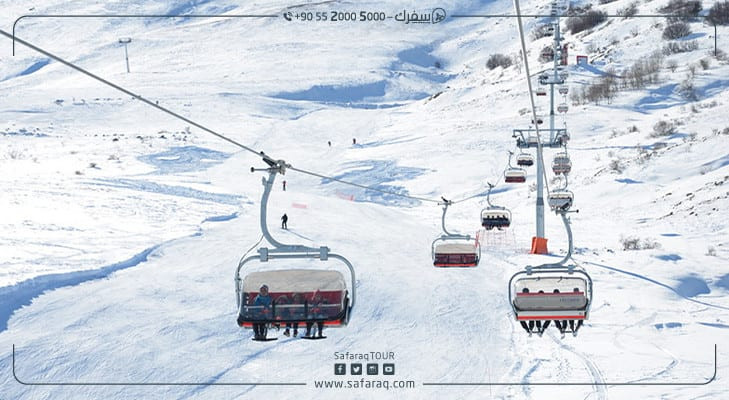 Mount Yildiz Administration, near Sivas, has completed winter preparations to welcome ski tourists from around the world during the mid-school holiday.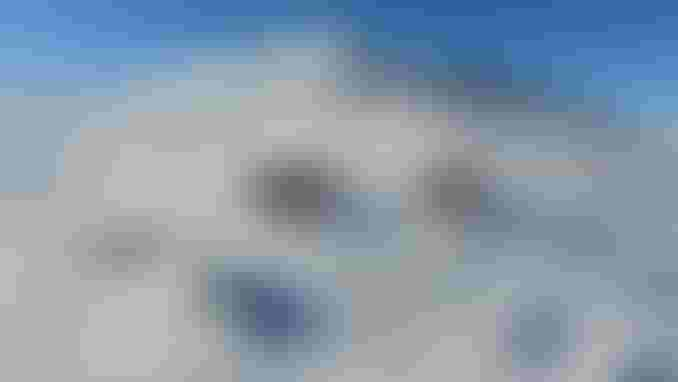 Yildiz Mount
Yildiz Mount, 2,252 meters above sea level, has become one of Turkey's most prominent tourist attractions and is ready to provide all its services to ski enthusiasts from Turkey and around the world. It is about 58 km from the centre of Sivas, central Turkey.
Since opening in the 2014-2015 season until now, the mountain administration has been keen to meet all the requirements for various types of winter sports and aims to reach the largest segment of those interested in this type of sport.
One of the most important features offered by Yildiz Mount is two cable cars for transporting ski enthusiasts to ski sites located at the top of the mountain. The first cable car is 2,226 meters long, and the second is 1,636 meters long. In addition, the Yildiz Mount Administration has set up many skating rinks, ski trails of different lengths, and specific trails for beginners who love skiing.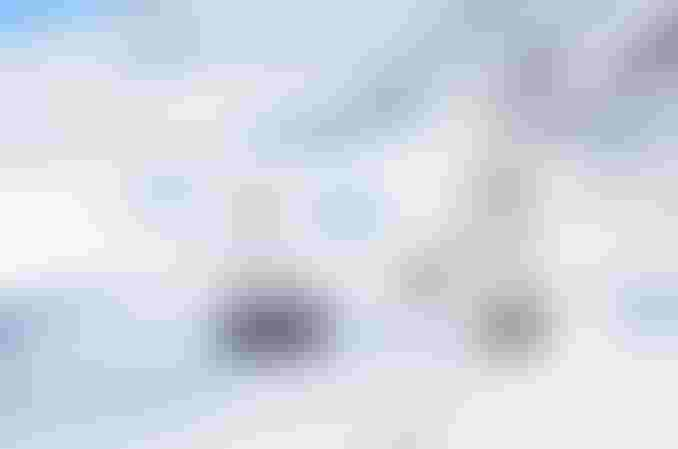 Yildiz Mount, which has become an important landmark of winter tourism landmarks in Turkey, offers tourists, along with all the above, some of the most prestigious services. There is a 200-square-meter ice skating lounge, a cafeteria that provides visitors with food and drink needs, and a balcony with a charming view of the mountain's white dress.
In addition, there is a 36-room, 110-bed hotel, offering the most beautiful nights and the most enjoyable times after a packed day of skiing. The mountain administration aims to create a new hotel after witnessing unprecedented tourist turnout.


Yildiz Mount Hosts193,000 Visitors
"Yildiz Mount has been very popular with winter sports enthusiasts in recent years, with 193,000 tourists arriving at Yildiz Mount," said Salih Ayhan, Sivas governor.
Mr Ayhan continued: "The centre, which opened in the winter season 2014-2015, is one of the most attractive areas for investments in the winter sports sector, and it continues its year-on-year progress to reach the top of Turkey's tourism sector and is also providing the best services to winter sports enthusiasts at competitive prices."
" Yildiz Mount, which will be one of Turkey's most important ski centres, has a good reputation at the local level, making it one of the most prominent destinations for winter sports enthusiasts," he said.


He pointed out that a series of future plans have been developed to meet all the social and sports activities to increase the proportion of tourists in the coming years. It aims to receive more tourists by organizing training courses for thousands of skiers on the mountain and providing them with an economical ski holiday. Mr Ayan explains some of these plans:
"Burcet Holding, the company responsible for operating the Yildiz Mount Winter Sports and Tourism Centre, plans to build a new 150-room, 450-bed hotel. It will feature a conference room, meeting rooms, winter swimming pools and steam baths, providing the best services to provide an economical ski holiday for winter sports enthusiasts."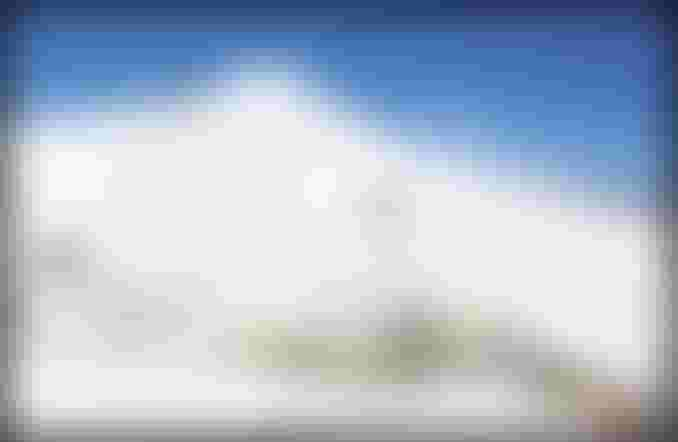 Edited by Safaraq Tourism
Did you like our topic? You can share it with your friends
Featured tourist services
We offer top tourist services with the highest standards of quality and luxury with 24/7 follow-up.
Flight reservations
Tourist programs
Hotels and Resorts
Private cars
Group Tours
Tourist programs