The Ultimate Guide to Airports in Istanbul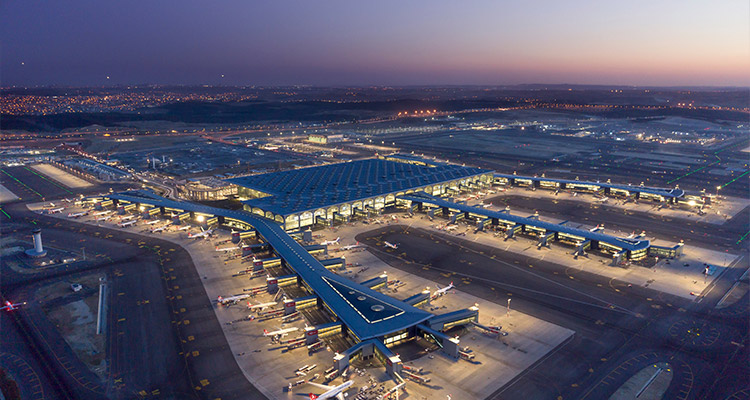 Istanbul, a city renowned for its vibrant atmosphere and rich historical legacy, draws millions of visitors from across the globe every year. Whether you're a tourist captivated by its remarkable landmarks, a business traveller attending conferences, or simply passing through during a layover, selecting the ideal airport can significantly enhance your travel experience.
Table of Contents
In our blog, we will explore Istanbul airports, each designed to meet the unique needs and preferences of travellers. Let's reveal the hidden treasures and share valuable insights about these airports, aiming to assist you in making choices that are convenient, comfortable, and enjoyable for your upcoming journey.
How Many International Airports are in Istanbul, Turkey?
Istanbul International Airport
Since its opening in 2018, Istanbul Airport has enticed travellers from all around the globe, thanks to its cutting-edge facilities and flawless operations.
IST Airport boasts an expansive duty-free shopping area, where renowned international brands mingle with local boutiques, presenting a delightful assortment of products to cater to every preference. From upscale fashion and luxury accessories to Turkish delicacies and traditional crafts, the shopping experience here is a treasure trove of delightful surprises.
Indulge in the delectable flavours of Istanbul when you step foot in the airport; it's a culinary experience that won't disappoint.
Take your time exploring the diverse range of dining options scattered throughout the terminals, where local delicacies harmoniously blend with international cuisines. Treat yourself to a satisfying Turkish breakfast, relish the aroma of flavorful kebabs, or satisfy your cravings with popular dishes from renowned fast-food chains. Whether you prefer cosy cafes or elegant dining establishments, IST Airport ensures that every bite is a delight for your taste buds.
Istanbul Airport is a perfect escape from the hustle and bustle of travel as you discover a haven of tranquillity within its lounges: you can unwind in comfortable seating, savour complimentary refreshments, and catch up on work or entertainment. If you crave solitude, seek out a secluded corner where you can rejuvenate and immerse yourself in the serene ambience of the airport's relaxation areas.
For a rejuvenating interlude between flights or prior to embarking on your Istanbul adventure, Istanbul International Airport presents a range of conveniently located hotels within its premises. These hotels cater to various budgets and preferences, ensuring a seamless transition for tired travellers. Indulge in modern amenities, cosy rooms, and the convenience of being mere moments away from the terminals.
Istanbul Airport is located approximately 35 kilometres northwest of Istanbul city centre; it provides a convenient starting point for your journey, where you'll have a lot of transportation options, including taxis, shuttles, and public transportation, from the time you land in Istanbul. It is very easy to book your transfer from Istanbul airport to your hotel or your final destination.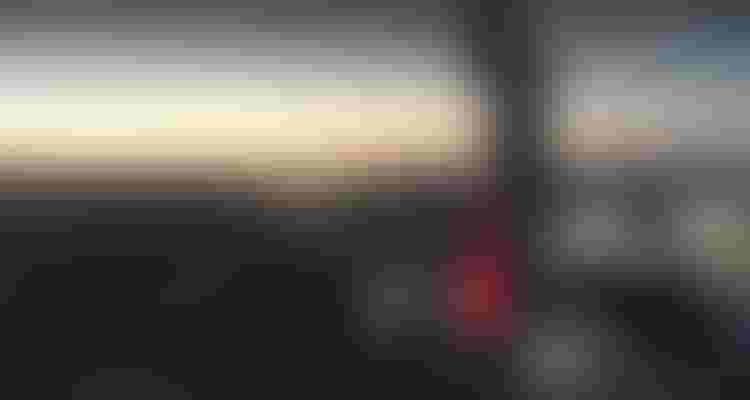 Sabiha Gokcen International Airport
Sabiha Gokcen International Airport (SAW) is a gateway to the vibrant energy and cultural treasures of Istanbul. SAW Airport, situated on the Asian side of the city, provides a distinctive and convenient travel experience that entices millions of visitors annually.
Get ready to be captivated by the extraordinary assortment of facilities that await you at SAW Airport. From the moment you set foot in its contemporary terminals, you'll be embraced by a vibrant atmosphere infused with genuine Turkish hospitality. Immerse yourself in the world of duty-free shopping, where you can indulge in a delightful spree, discovering international brands, local handicrafts, and exquisite souvenirs.
When hunger strikes, the airport boasts a diverse selection of dining options that will leave you spoiled for choice. From gourmet restaurants serving international cuisines to cosy cafes and grab-and-go outlets, there's something to satisfy every palate. Immerse yourself in the flavours of Turkey or embark on a global culinary journey without ever leaving the airport premises.
If you're looking for a peaceful retreat amidst the bustling airport atmosphere, SAW Airport should be your top pick. This airport offers delightful lounges for a cozy and relaxing environment to unwind before or after your flight.
If you're looking to extend your stay or have a layover, the Sabiha Gokcen Airport Hotel offers a haven of comfort and convenience. Situated within the airport complex, this hotel provides effortless access to the terminals, ensuring a seamless transition for travellers. Unwind in well-appointed rooms, rejuvenate in fitness facilities, or savour a delectable meal at the hotel's restaurants. The Sabiha Gokcen Airport Hotel guarantees a pleasant stay, whether it's a brief respite or an extended visit.
Strategically located on Istanbul's Asian side, Sabiha Gokcen International Airport is approximately 40 kilometres (25 miles) southeast of the city centre. This prime position allows for easy access to Istanbul's bustling districts and cultural landmarks through various transportation options, including taxis, shuttles, and public transportation, available to take you to your desired destination.
Get the best offers by booking your flight with Safaraq.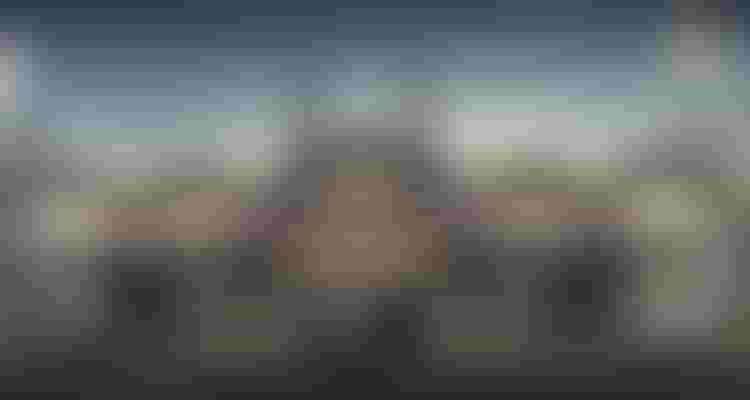 Ataturk International Airport
Located on the European side of Istanbul, Ataturk Airport has been transformed from a remarkable thriving commercial hub to a space with a new purpose. Although it ceased commercial flights in 2019, the airport has evolved to cater to various aviation needs, embracing its legacy in a different way.
Today, Ataturk Airport serves as a versatile facility, dedicating approximately 40% of its space to general aviation, military flights, and VIP private jet services. This transition has breathed fresh life into the airport, meeting specialized air travel requirements and maintaining its significance in the aviation industry.
What was once a bustling terminal and runways will soon give way to the Ataturk Airport National Park, an ambitious project aiming to transform the remaining area into one of the world's largest parks. Spanning an impressive 5.2 million square meters, this future green oasis will offer a harmonious blend of natural beauty, recreational spaces, and environmental preservation.
The Ataturk Airport National Park seeks to provide a peaceful sanctuary amidst the urban landscape, inviting both locals and visitors to immerse themselves in its lush greenery. From winding pathways and tranquil picnic spots to vibrant gardens and pristine lakes, this ambitious endeavour will rejuvenate the former airport grounds.
Safaraq: Your Trusted Partner for Planning Your Dream Trip to Turkey
Are you daydreaming about an incredible getaway to Turkey? Look no further than Safaraq, your reliable companion in crafting the perfect itinerary for your dream vacation. With our profound expertise and passion for travel, we are committed to ensuring your journey becomes a remarkable experience.
At Safaraq, we understand that each traveller is unique, which is why we customize our services to meet your specific needs. Whether you want to book a flight with the best airline that meets your criteria or want to book a transfer to and from any airport in Turkey, we are here to save you time and effort.
Let Safaraq be your reliable companion on this extraordinary journey. Unlock the treasures of Turkey and forge memories that will eternally stay with you. Contact us today to embark on planning your dream trip to Turkey. Your adventure awaits!
Featured tourist services
We offer top tourist services with the highest standards of quality and luxury with 24/7 follow-up.
Flight reservations
Tourist programs
Hotels and Resorts
Private cars
Group Tours
VIP Services
Subscribe To Our Newsletter
Find More About The Latest Safaraq