Green Space Development: A Huge Park for Every State in Turkey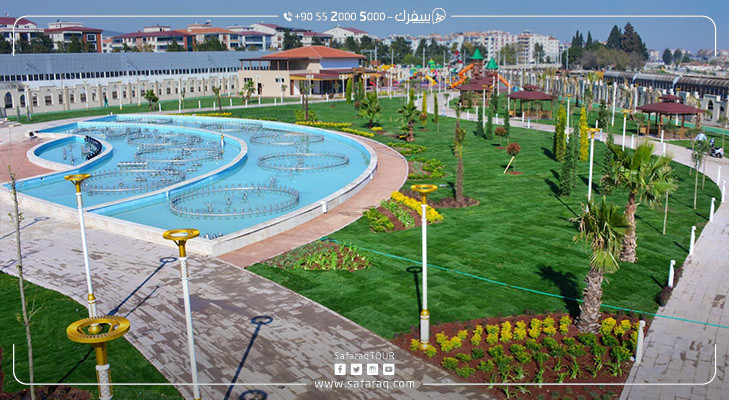 Turkey's green spaces and development have become a huge project adopted by the Turkish government to provide a healthy environment within each state by establishing gardens and national parks.
Green Spaces: The Right of Every Turkish State
Turkish Environment and Urbanization Minister Murat Kurum said the ministry is working on a huge project in response to instructions from Turkish President Recep Tayyip Erdogan to establish at least one national park in each state.
"The plan drawn up by the Turkish government aims to increase the share of each Turkish state in green spaces, and the plan includes projects to build 52 parks on a total area of 25 million square metres," the minister added.


TOKI Participates in Green Space Plan
The Turkish Public Housing Company (TOKI) is implementing a large part of the plan to establish a range of new parks, 41 of which are located in 30 Turkish states.
According to TOKI President Omer Bulut, 41 parks under completion by the company, spanning an area of 350,000 square metres, will be provided with a range of wonderful features, which allow citizens to have comfortable and enjoyable times, such as walking tracks, special cycling routes, sports fields, terraces, children's play areas, parking lots and green flats, as well as libraries and reading rooms.
Mr Bulut said that tenders for 8 of these parks had been completed, the Pendik and Kayasehir Gardens in Istanbul, the Emre Park in Ankara, as well as a range of parks located in the states of Batman, Elazig, Sakarya, Samsun, Eskisehir, Mersin and Sivas. More than ten other projects have also reached the final stages.


Green Spaces in Istanbul Increasing
The first goal of housing projects is to increase Turkey's green spaces, as well as to increase per-capita access to these areas.
 This massive development project is beginning to bear fruit. For example, recent statistics have shown that the five recently opened parks in Istanbul have contributed to a per-capita increase in green space by more than 10 %.



Edited by Safaraq Tourism
Did you like our topic? You can share it with your friends
Featured tourist services
We offer top tourist services with the highest standards of quality and luxury with 24/7 follow-up.
Flight reservations
Tourist programs
Hotels and Resorts
Private cars
Group Tours
VIP Services
Subscribe To Our Newsletter
Find More About The Latest Safaraq