Tulips decorate gardens in Istanbul: the largest carpet in Sultanahmet
Istanbul parks and the city's beautiful streets are coloured in the colours of the magnificent tulip flower at the beginning of April each year, a reminder of Turkey's ancient history and the Ottoman Empire, which took this flower as an emblem.
The tulip flower symbolises many historical values, beliefs, heritages, and feelings for Turks. With the AKP coming to power in Turkey, an urgent plan was drawn up to restore interest in the Tulip flower and maintain its symbolism. Istanbul municipality took over the task by cultivating it in large quantities, and this magnificent flower returned to adorn the streets and squares of the city.
The Turks have used some flowers to symbolise some of the most venerable things in their history; they symbolise Sufism and Sufis with clove flowers, while they symbolise God with the flower of Tulip. Some Turks also consider it a symbol of Turkey's most prosperous years in the Ottoman era, which took tulips as its official emblem, printed in many places, engraved on clothing fabrics, and even on pots, cups, and dishes.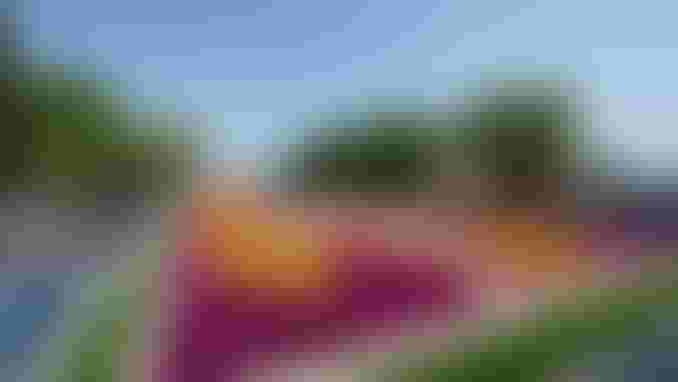 Tulip Carpet in Sultan Ahmet Square
Istanbul's important parks are packed with millions of tulips, such as Gulhane Park, Emirgan Park, Yildiz Palace Park, and other parks.
The Istanbul municipality dedicates Sultan Ahmet Square, near the Sultan Ahmet Mosque and the Hagia Sophia Mosque, with a magnificent Tulip carpet, commemorating the history of the Turks with the carpet industry.
In Sultan Square, under the supervision of Istanbul municipality, the tulip carpet has been prepared for 1,640 square meters, with 570,000 flowers from various tulip colours, making it the largest carpet of its kind in the world.
In a speech delivered by Istanbul Mayor Ekrem Imamoglu, he said: 'Making a tulip carpet has become a tradition.' He pointed out that this tradition is befitting the wonderful city of Istanbul.
Imamoglu also noted that Turkey is the motherland of the Tulip flower, reminding that the tulip flower dates back to eastern Turkey and central Asia, where the Ottomans brought it to Istanbul, where it spread to Europe afterwards.
Imamoglu also stressed the need to pass this tradition to future generations and meet citizens with tulip flowers in the historic Sultanahmet Square. He wished visitors to enjoy a view between the Hagia Sophia Museum and Sultanahmet mosque.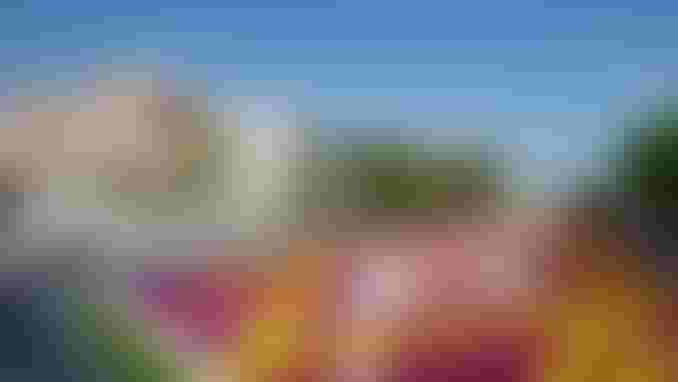 It is worth noting that many tourists flock to Turkey at the beginning of spring when Tourism flourishes in Turkey, thanks to its many and varied aesthetic components, rich history, resort, modern civilisation developed, making a mosaic that fascinates the tourist.
The number of tourists in Turkey was nearly 43 million, and a further increase is expected as the current tourist season approaches.
Edited by Safaraq Tourism
Did you like our topic? You can share it with your friends
Latest Tweets
@Safaraq tourzim
صباح زهره يهوى شذاكم إذا مسته يا صبحي يداكم *** صباح الخير من إسطنبول #السياحة_في_تركيا #صباح_الخير
10 hours ago