Do You Know the Features of Sisli District in Istanbul?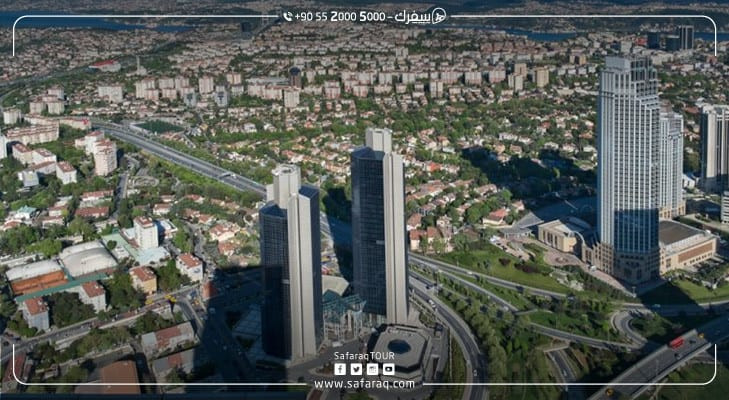 Each neighborhood in the Sisli district of Istanbul has a story and advantages, and each has its own flavor, ranging from beautiful architecture, to the higher social classes, major companies and international brands
Sisli's Most Prominent Historic Neighbourhoods
Each neighbourhood in Sisli has a story and features, each with its historical flavour, diverse as inhabitants from multiple social groups, mainly merchants from different cultural and ethnic backgrounds such as Greece, the Balkans, Armenians, and Shami and the Levantine families.
Sisli is a sumptuous area of Istanbul with a long-lasting history, inherited from every era the most beautiful, from beautiful architecture to luxurious social customs, the upper social classes, large companies, and international brands.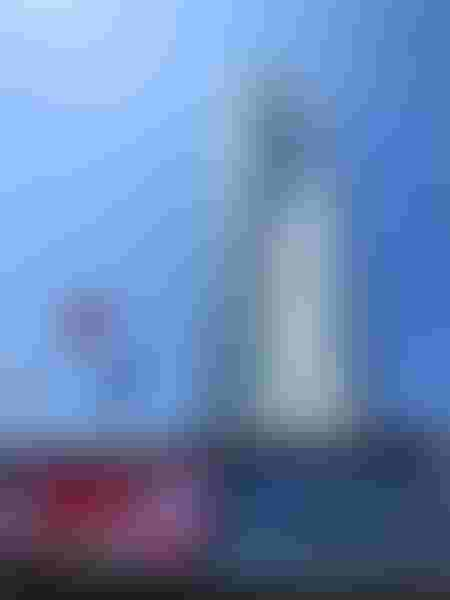 Here is information about Sisli and its most prominent historic neighbourhoods and their features:
Esentepe Neighbourhood in Istanbul
The neighbourhood is home to Sisli Municipality and the historic Zincirlikuyu cemetery, adjacent to the neighbourhoods of Gayrettepe and Levent in Besiktas, and Mecidiyekoy district, located on the west side of Buyukdere Street in Levent, where most commercial glass buildings (Plaza) are packed.
Kurtulus Neighbourhood in Istanbul
Also known as Tatavla, meaning in Greek "horse stud", the neighbourhood was home to the Greek and Armenian communities in the Ottoman Period.
The neighbourhood consists mostly of wooden houses, but a huge fire on 13th April 1929 came over about 207 of these historic homes.
After the great fire, the neighbourhood was rebuilt in the form of narrow stone streets, and over time the concrete buildings, which were full of cafes, popular sweets shops and stores, appeared.
This ancient multicultural neighbourhood has a long history and has been home to many artists and actors.
Today, there are still several attractive historic residential buildings, which have been built since the 1960s, but most of them are now overcrowded and obsolete.
Although many Greek communities have left the neighbourhood, their churches are still open on religious holidays.
Recently, the neighbourhood has been restored as part of urban renewal projects, like several other historical districts in Istanbul.
Historic buildings are restored and repainted, while 'modern' concrete facades are designed to look more in line with historical architectural characteristics.
Tesvikiye Neighbourhood in Istanbul
This old neighbourhood has many classic European-style buildings and a very high-end with high-density shopping area, one of Istanbul's most attractive residential neighbourhoods.
Since the 19th century, the Tesvikiye district has been home to many writers, including the famous Turkish journalist Abdi Ipekci.
An established bourgeois class has built this old neighbourhood, consisting mostly of politicians and financial and business families, including some descendants of the Levantine families, who created many beautiful stone residential buildings in Tesvikiye during the Ottoman period.
Prominent buildings include the Milli Reasurans building (it does not have an ornate 19th-century stone facade, but it is one of the best examples of Istanbul's beautiful architecture).
The ornate Mosque of Tesvikiye, built in the modern Baroque style, was built by Sultan Abdul Hamid II. He also founded the area around the mosque and the historic Tesvikiye police station to encourage citizens in Istanbul to settle in this new area (hence the neighbourhood got the name of Tesvikiye, which means encouragement in Turkish).
One of the shops in Tesvikiye is "Gerekli Seyler", a specialized importer in Turkey for sci-fi publications and gaming chains such as Star Wars, Marvel Comics and Wizards of the Coast.
The neighbourhood is characterized by beautiful narrow streets, 19th and early 20th-century buildings featuring extravagant shops, arcades, art galleries and luxury cafes.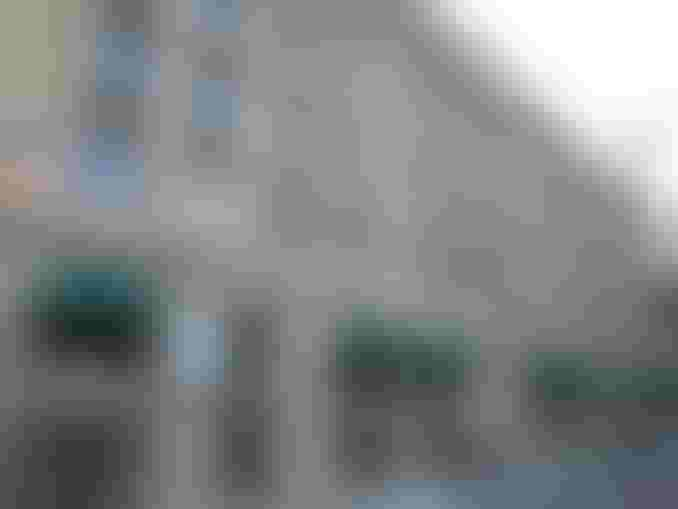 Some of these buildings are architectural masterpieces of their own! Some are the historic Macka Palace, Gucci and Armani shops in Istanbul, and the Armani Café.
Nisantasi also has many stylish cafés and restaurants, where Abdi Ipekci Street, Turkey's most expensive street in terms of property rental prices, is located!
There are several famous educational institutions, too, including a campus building belonging to the University of Marmara and the well-known Isik High School.
Nisantasi Neighbourhood in Istanbul
It is a sub-district within a neighbourhood of Tesvikiye, and its fans claim to be the most beautiful and prestigious neighbourhoods of Istanbul!  It is famous for its many modern art-style residential buildings. The American Hospital is also located in this neighbourhood, one of the best hospitals in the city.
Mecidiyekoy Neighbourhood in Istanbul
It is a narrow street for high office buildings, a central intersection and a major station for buses and metro lines, with a huge overpass, a busy and noisy area.
Not surprisingly! It is a business and shopping area north of Sisli and represents Istanbul's main market for computers and equipment.
A stadium belonging to the famous Galatasaray Football Club is located in the Mecidiyekoy neighbourhood.
Profile Shopping Mall is also here, with a cinema and bowling alley, and famous restaurants in the restaurant square.
There is also the Mecidiyekoy Antique Market (Mecidiyekoy Bazaar), a large multi-storey building with dozens of antique shops. It is the largest market in Istanbul, located between Mecidiyekoy and Kustepe.
Kustepe Neighbourhood in Istanbul
It is a middle-class neighbourhood, traditionally inhabited by communities of new immigrants from the countryside. The neighbourhood has been undergoing a major urban transformation since Bilgi University opened a branch here.
Okmeydani Neighbourhood in Istanbul
It is a neighbourhood north of Sisli and is the centre of several major hospitals in the city. The area was a shooting training ground for Ottoman armies (this is the literal meaning of the neighbourhood's name: the shooting field). An Ottoman Mosque was also built here.
The orphanage, built here in 1896, dates back to the Ottoman era. Later, the land was planted with fruit trees, and in the 1960s, it turned to real estate developers to build it, and the city expanded and took its modern form.
Pangalti Neighbourhood in Istanbul
It houses St. James's Hospital and the Cathedral of the Holy Spirit.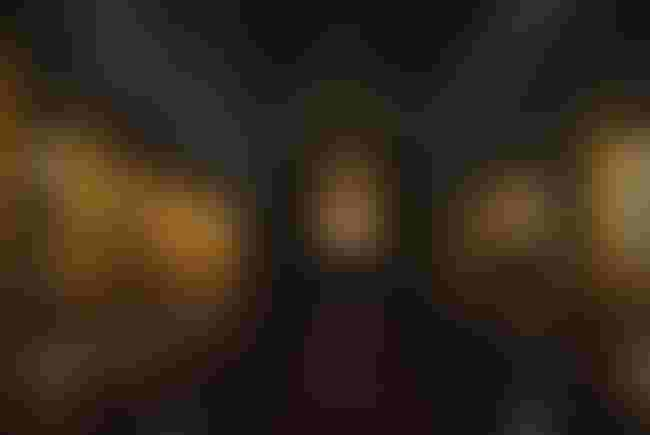 Sisli District in Istanbul on Google Maps
Read more on Safaraq:
Top 10 Tourist Places in Istanbul for the Youth

Explore the Most 15 Famous Mosques
Edited by Safaraq Tourism
Did you like our topic? You can share it with your friends
Featured tourist services
We offer top tourist services with the highest standards of quality and luxury with 24/7 follow-up.
Flight reservations
Tourist programs
Hotels and Resorts
Car Reservation
Group Tours
VIP Services
Subscribe To Our Newsletter
Find More About The Latest Safaraq