Information about Taksim Square in Istanbul
Information about Taksim in Istanbul
Taksim area is one of the most important tourist areas in Istanbul, and it has a great position for everyone, as it was in the past a region to distribute water on the neighborhoods and regions of Istanbul. Therefore, the area was named (Taksim) due to the distribution and division of water among the city's regions. Taksim, which is located in the heart of Istanbul, contains historical places in Istanbul, with modern touches that give an air of beauty to the monuments. Besides, the commercial markets that increase movement in Taksim Square and Istiklal Street like a flowing river that does not stop from a Tourist, shopper, and visitor.
Istiklal Street in Taksim
Istiklal Street extends from Taksim Square to the Karakoy area, which is one of the most famous streets of Istanbul, and one of the oldest trams in the city breaks through it and goes back for about a hundred years. Most of the houses and buildings on the street and the old narrow alleys are distributed on its edges. The street contains religious places, such as the domed church and the Hossein Agha Mosque, and modern tourist places such as the famous "Madame Tussauds" wax museum, which was inaugurated about four years ago and includes wax statues of various Turkish and international celebrities.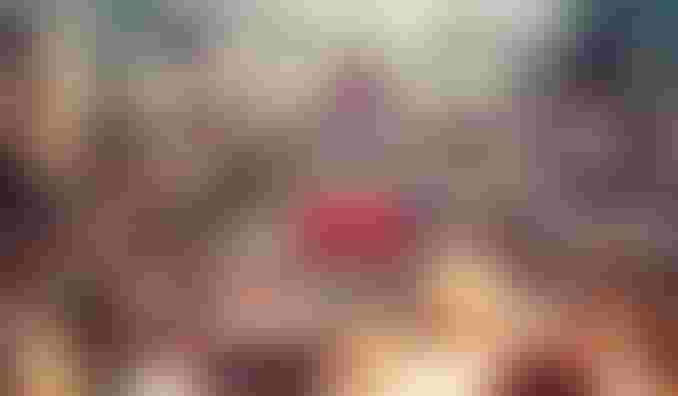 In addition to the "Galata" High School, famous for its distinguished construction, the street also includes diplomatic centers and international consulates for several countries, such as the Russian consulate, as well as service centers, and hotels hosting the most important international conferences.
Restaurants in Istiklal street
After completing roaming in Taksim Square and Istiklal Street in Istanbul, the tourist or visitor can enjoy eating in one of the restaurants surrounding the Square and Istiklal Street, where a series of international fast-food restaurants or local restaurants in the Taksim area are, including:
Al Madina Restaurant, one of the most famous restaurants there, and it enjoys great fame, especially among Arabs, due to the fact that the most famous chefs work in it, headed by Chef Burak, and the Medina restaurant offers a range of Lebanese and Turkish foods in an attractive way accompanied by amazing offers.
There is also the Sultan Ahmed Kaftisi Selim Usta restaurant, which serves Turkish foods, such as grilled meatballs and bean salad.
Also, 360 Istanbul Restaurant offers many cuisines, including international, European, and local Turkish, and is distinguished by its location inside a building dating back to the nineteenth century and has a distinctive view.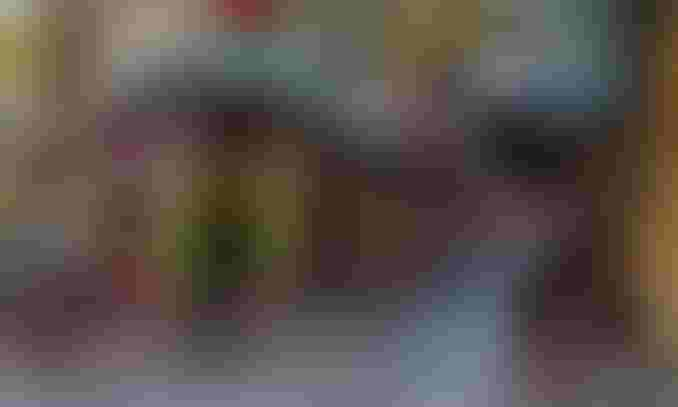 The area also includes the Bazlama Kahfalti Restaurant, one of the best restaurants on Istiklal Street, and it serves special breakfasts with an amazing view of the Bosphorus.
Moreover, Mado Restaurant, and its famous Turkish sweets, and is also famous for other varieties besides desserts such as kebab dishes with some Turkish and Middle Eastern foods.
Let's not forget the Taksim Sotis Restaurant, which serves Turkish and oriental cuisine in general, and fresh drinks.
Finally, Mikla Restaurant on the top floor of The Marmara Pera Hotel is one of the most elegant and classy restaurants. Its high-rise location enables you to see many aspects of Istanbul.
Taksim Square Istanbul
Taksim square is considered a tourist destination for many tourists around the world, due to its location in the center of the city. It contains many historical, tourist, and archaeological places, in addition to hotels and restaurants. Taksim Square is the preferred place for public gatherings; to celebrate events, such as the New Year, and the square includes a market that witnesses events, art exhibitions, activities for children, book fairs, and other handicrafts, and it is rare for the market to be devoid of any activities, which increases the vitality of the place.
The square also includes a monument of the Turkish Republic and the Day of Liberation and Victory, and people usually gather to take pictures in front of it.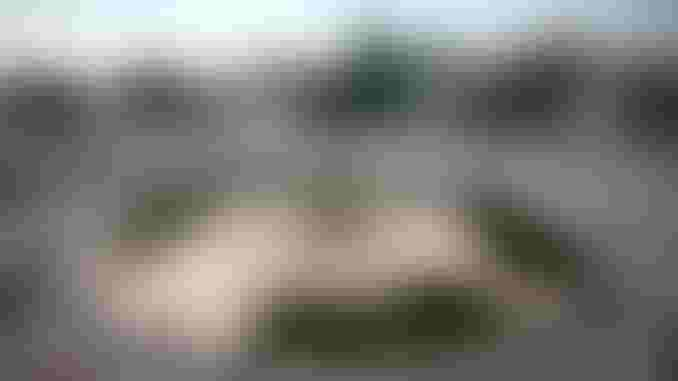 Taksim Istanbul at night
Taksim Istanbul at night is one of the places that witness a clear movement in it. Moreover, Istiklal Street in Istanbul is one of the places that bustle with life until late at night, and you can see many music bands and street artists who spread along the street and on its sides at the beginning of the night, where a lot of people stand to enjoy listening to them.
Best Family Hotels in Taksim
Taksim is the best area of Istanbul that includes hotels which are distinguished by the diversity that meets all tourists' tastes. these hotels are among the most diverse and rich hotels in Istanbul.
3-star hotels
1. Cihangir Istanbul Hotel
Cihangir Hotel is one of the most famous hotels in Istanbul, as it has charming views of the Bosphorus and the city of Istanbul, and the rooms in it have good spaces for movement and living, with heating and soundproofing. There are also non-smoking rooms, and the hotel provides a shuttle service to and from the airport and tourist attractions as well. It also offers local, Greek, American, and international food in general, in the form of à la carte cuisine, and it offers standard rooms available in either a single bed or a double bed, and superior rooms with Bosphorus view either with two single beds or a double bed.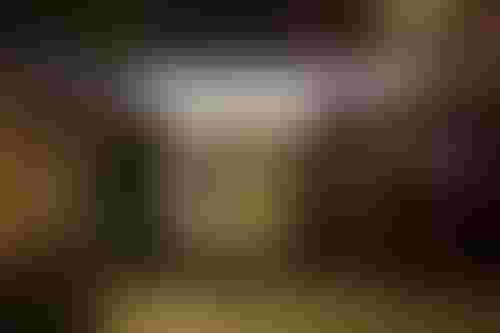 2. Taksim Star Hotel
Taksim Star Hotel is one of Istanbul's best three-star hotels, and it is distinguished by its location and its distinctive terrace with a panoramic view of the Bosphorus, and it has elegant décor, modern furnishings, wooden floors, and glass balconies, as well as an indoor swimming pool and a wellness center, and many other most important services. The hotel has a currency exchange service and an airport transfer service, in addition to local and international cuisine. Breakfast is served as an open buffet, while lunch and dinner are served as an open buffet, with an à la carte menu.
3. Istanbul Autopera Hotel
This hotel is a classic-style hotel, located three hundred meters from Taksim Square and Taksim Metro Station. It features modern décor and a 24-hour front desk, and it is suitable for photography enthusiasts. Autopera has air conditioning, parquet floors, and flat-screen TVs. There is also a safety deposit box. The private bathroom provides free toiletries, slippers, and a hairdryer. Besides, there is a tour desk, laundry service, and car rental on site.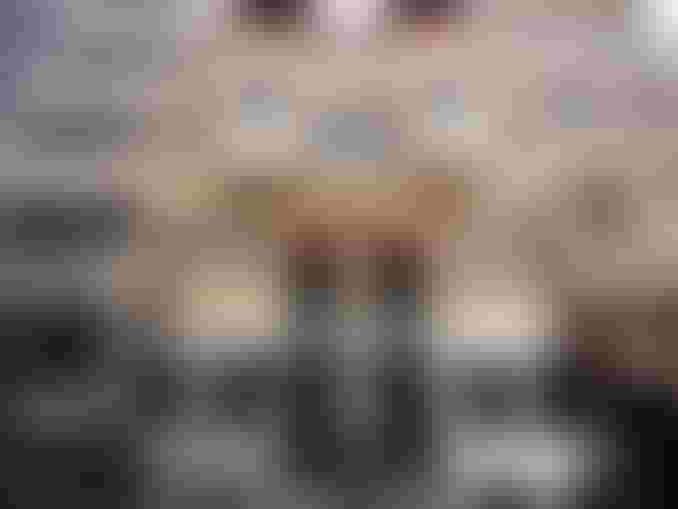 4-star hotels
1. Enpera Hotel Taksim
This hotel provides the best deals among hotel prices in Istanbul, and it also offers various services, such as transportation to and from the airport, a meeting room, car rental service, a tour desk, and a currency exchange service. It also includes a swimming pool and hot tub, and has a steam bath Sauna, gym, and has a privileged location, steps away from Taksim Square, Istiklal Street, and the metro station, and it has connecting rooms suitable for families.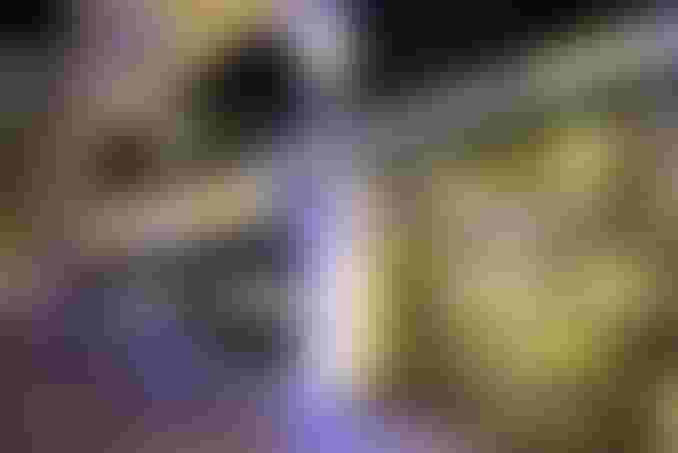 2. Nippon Hotel Taksim
Rooms at Nippon Hotel are spacious and modern furnishings are all air-conditioned, in addition to being soundproofed, and within the rooms and suites, each of them includes an elegant seating area, suite bathroom, and a flat-screen TV. Some rooms also have a kitchenette equipped with a bathtub, and the rooms and suites offer charming views of the sea or city landmarks. As for breakfast for guests, it is an open buffet, while lunch and dinner meals are served in the form of an à la carte menu.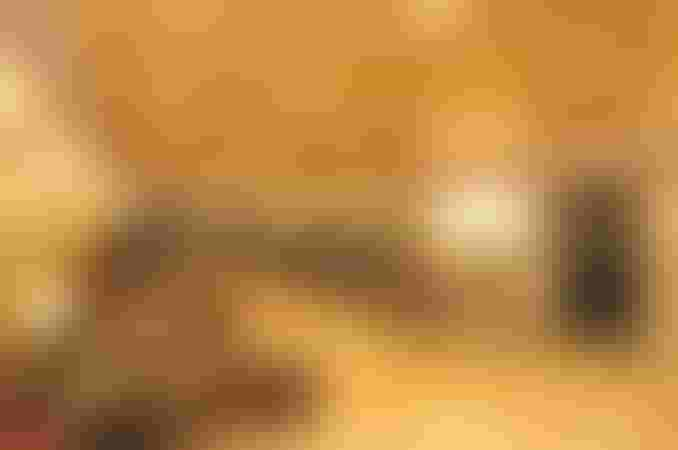 3. Titanic Hotel Taksim
Titanic Hotel is distinguished by its great location, a five-minute walk from Taksim Square, in addition to its modern rooms containing central air conditioning, flat screens with wooden floors, and elegant bathrooms, it also has a hammam, an indoor swimming pool, massage treatments, and it has a variety of delicious international dishes.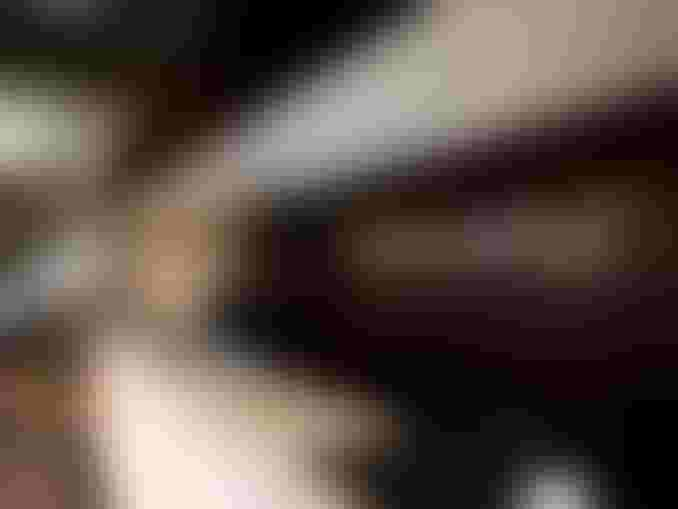 5 star hotels
Point Hotel Taksim
Point Hotel Taksim is one of the best hotels in Istanbul , with an excellent location, as it is close to Taksim Square and offers distinctive views of the Bosphorus, and it offers rooms with bright décor with natural colors, and double-glazed windows to provide a quiet stay. Rooms include upscale facilities, such as soundproof rooms, rooms Family facilities, VIP room facilities, a bridal suite, and facilities for people with special needs. Each of the rooms and suites includes a dining area, an en-suite bathroom, and a flat-screen TV, and the hotel has a swimming pool, an equipped fitness center, a sauna, a solarium, and a wellness and spa center.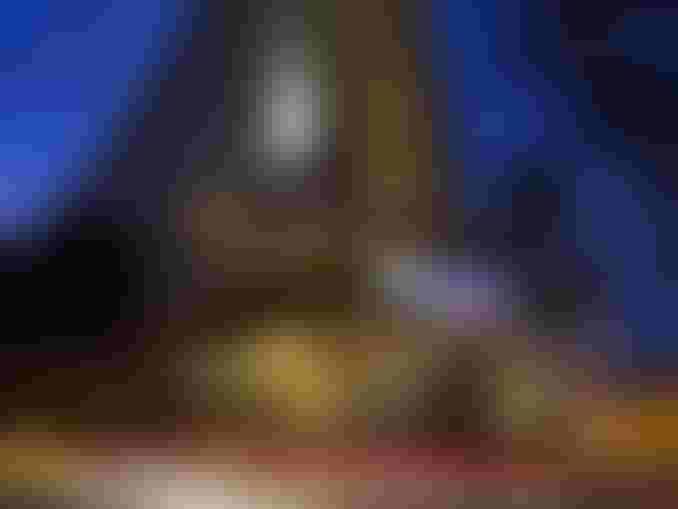 2. Divan Taksim Hotel
Divan Taksim Hotel is one of Istanbul's best five-star hotels, located in the center of taqsim , and it includes an indoor pool, a wellness and spa center, a fitness center, a sauna, cleaning services, a steam room, and body massages, and it also offers various services such as tours, currency exchange, Luggage storage, express check-in and check-out, and a 24-hour front desk. The hotel also has great facilities that are soundproofed rooms, rooms free of allergens, and family rooms, and the hotel has three restaurants that offer a wide variety of Turkish and international dishes.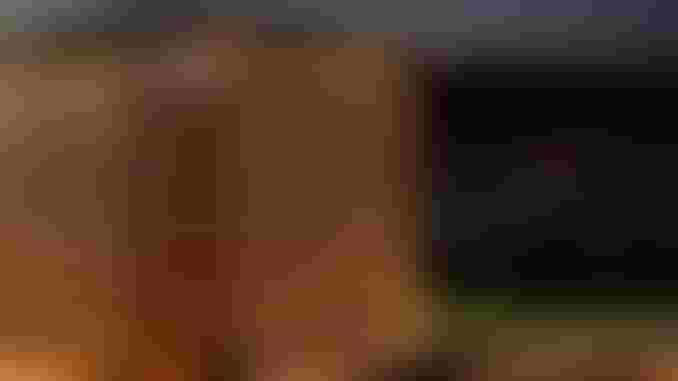 3. Elite world istanbul hotel taksim
Elite world istanbul hotel taksim is one of the best five-star hotels, and its exterior construction is elaborately and attractively designed. Its rooms are designed in a neoclassical style and decorated with elegant and bright-colored décor. All rooms and suites are equipped with the latest services necessary for the well-being of customers and are furnished with the finest types of Turkish furnishings and carpets, each one containing a medium-sized marble bathroom with a hot tub and all personal necessities. Elite World Hotel includes an indoor swimming pool open all days of the year, in addition to a children's pool, the hotel offers delicious Turkish and international meals, including Italian food.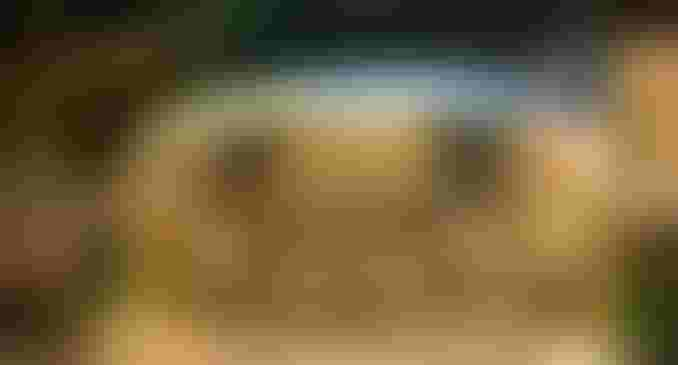 Frequently asked questions about Taksim Istanbul
You can go either by taxi, which is a bit expensive, or by the airport express E-11 and E-12, as It is in its designated parking lot directly at the exit from the airport, as we get off at the Acıbadem Metro İstasyonu metro station, which makes you In front of the metro station that connects you to the various regions, or you can get off at the station before Uzunçayır Metrobus, which connects you to the Uzunçayır Metrobus station. From there, to reach Taksim, for example, you get on the Acıbadem metro and get off at the Ayralikcesme-Sea station, which is the transfer point to the Marmaray. From Marmaray to Yenikapı and from Yenikapı metro M2 you can reach Taksim station.
The Airport Havaist buses at the new Istanbul airport are prepared to serve the transportation on several lines. They transport between the new Istanbul airport and the most important landmarks and
tourist areas around Istanbul
. There is a bus station in the new Istanbul airport to transport travelers from the airport to various regions of Istanbul, and the station is divided into several lines, and each line goes to one of the areas in Istanbul. All that the traveler has to do is choose the line according to the destination he or she wants to go to.
Taksim metro line passes from Vezneciler station, which is at the end of the Grand Bazaar in Sultanahmet, and this line facilitates access to important tourist areas in Istanbul such as Taksim Square and Istiklal Street and going to Sultanahmet via Taksim metro to Vezneciler station.
Taksim Square gained its fame from its history and contemporary, so in the past, it was a region for dividing and distributing water on the neighborhoods of Istanbul and its regions, and its location in the heart of Istanbul has importance in its fame. It also contains historical places in Istanbul, with modern touches that add an air of beauty to the monuments. The area also includes commercial markets, religious places, modern tourist places, diplomatic centers, service centers, and various luxury hotels.
Istanbul is characterized by a large deployment of night police in its neighborhoods and streets, especially in tourist places such as Taksim Square.
Taksim Square is bustling with life twenty-four hours, but the crowding eases after midnight.
You can sit in restaurants and cafes located on the outskirts of Taksim. You can also walk around on foot and listen to music from some places, and you can also attend parties in surrounding hotels, or stay up at the terrace of each hotel with friends and family.
The
Galata Tower
can be reached from Taksim via Istiklal Street, where you can have a walk-in Istiklal Street, the most famous street in Istanbul.
Read more on Safaraq:
The Best European and Asian Istanbul Malls
Edited by: Safaraq Travel Company ©
Did you like our topic? You can share it with your friends now
Featured tourist services
We offer top tourist services with the highest standards of quality and luxury with 24/7 follow-up.
Flight reservations
Tourist programs
Hotels and Resorts
Private cars
Group Tours
VIP Services
Subscribe To Our Newsletter
Find More About The Latest Safaraq