The Most Beautiful Tourist Places in Fatih
Table of contents
Information about Fatih district
Fatih neighborhood is Istanbul's largest neighborhood on the European side, where you can feel the history and explore the Islamic Ottoman civilization that extended for about 8500 years.
Visitors to Fatih will be able to recall the Islamic conquest of Istanbul in historical alleys and neighborhoods.
Faith in Istanbul is located within the walls of Constantinople on a high place in the heart of the historical city.
Fatih neighborhood is the most favorable place for Arabic trade and accommodation for those who prefer to stay in a place full of spirituality. Nowadays, it is a destination for Arabic tourists in Turkey.
Fatih neighborhood has many attractions being the lively heart of Istanbul, nearby historical and tourist places, and central markets.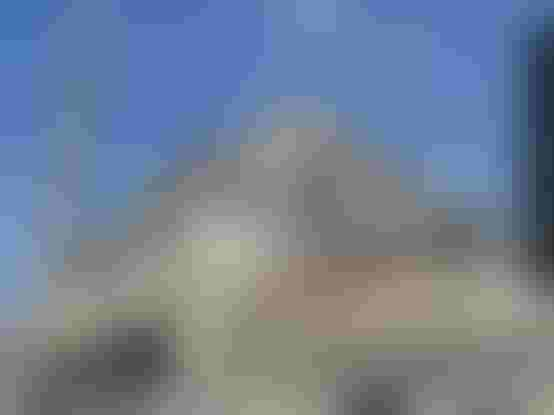 Fatih District's History
It got its name from the Muslim Fatih Sultan Muhammed, who could conquer Istanbul in 1453, ordered to rebuilt Istanbul's walls, founded the first Ottoman university, and built education college and Fatih Mosque, one of Istanbul's prominent monuments. 
Fatih neighborhood has Fatih Mosque, located on a high place and a destination for Turks and tourists. 
Geographically speaking, the region is a peninsula on the European side of Istanbul, surrounded by water from three directions: the Marmara Sea, the Bosphorus, and the Golden Horn, and Istanbul's walls from the fourth direction. 
Nowadays, Constantinople is called Fatih municipality, located within Istanbul's walls, having the most prominent mosques, palaces, and museums, while the region that has Fatih Mosque and Sultan Muhammed's shrine is called Fatih neighborhood.
Historical and Tourist Places in Fatih 
1. Grand Bazaar
Grand Bazaar, also known as "Kapalicarsi" in Turkish, meaning "Covered Market," is located in Beyazit, Istanbul. It is a covered market and an endless maze, one of the must-to-visit monuments for tourists.
The Grand Bazaar is a meeting place for thousands of visitors daily and a selling point for old and new products. It is like a mosaic museum and cultural, historical, and tourist value for Istanbul and Turkey alike.
It was built in 1455 after Sultan Fatih Muhammed conquered Istanbul in order to improve trade in the city's port. The market's area is 40.000 m², with more than 60 alleys, 22 gates, 26 motels, and 2500 shops for all kinds of products. It is the most favorable market for shopping lovers as it has all traditional antiques, souvenirs, jewelry, and silver.
The market also has alleys for selling leather artifacts, furniture, and Turkish delights.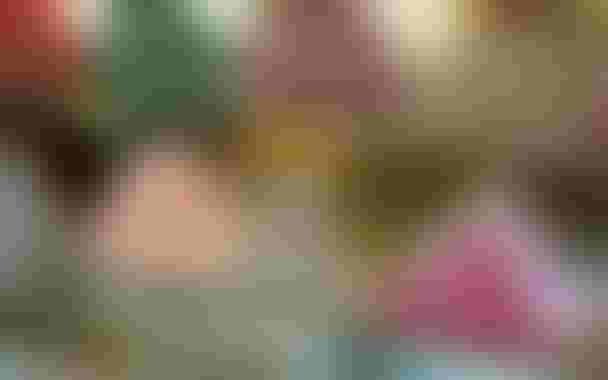 The market is like a maze that you might get lost there due to the enormous number of alleys and shops.
The bazaar has a wide variety of cafes serving Turkish coffee, as well as nearby mosques such as the Blue Mosque and many hotels.
The official narrative says that the rich used to hide their jewelry, precious metals, and weapons in the historic market.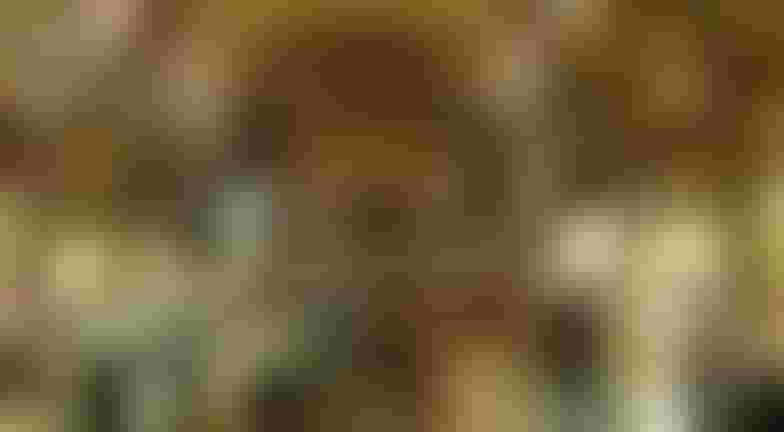 2. Egyptian Market – Spice Bazaar
It was called the "Egyptian Market" because merchants used to bring their goods from Egypt, mainly spices, coffee, and cereals. It is the second-largest market in Istanbul, located in Eminonu near New Mosque.
The market has a stone floor, decorative domes, and ancient walls mixed with decorated Ottoman products, colorful lamps, and silver and copper antiques, giving visitors a sense of irresistible magic.
The Egyptian Market is one of the most important markets in Istanbul. Sultan Safiye, Sultan Murad III's mother, laid the cornerstone of the market in 1579, then Sultan Hatice Turhan, Muhammed IV's mother, completed its construction in 1667.
The spice market has acquired great fame worldwide over ages; it used to be called "the Ottoman pharmacy."
As soon as you enter the market, you will smell coffee and spices smell from meters, making a mixture of flavors that joins civilizations and cultures.
The market has six gates; the main entrance is located on the market's southwest corner against the New Mosque. It was built in an "L" shape, with 88 domed chambers; 10 for selling gold, brass antique, accessories, 4 for clothes, and the rest for spices.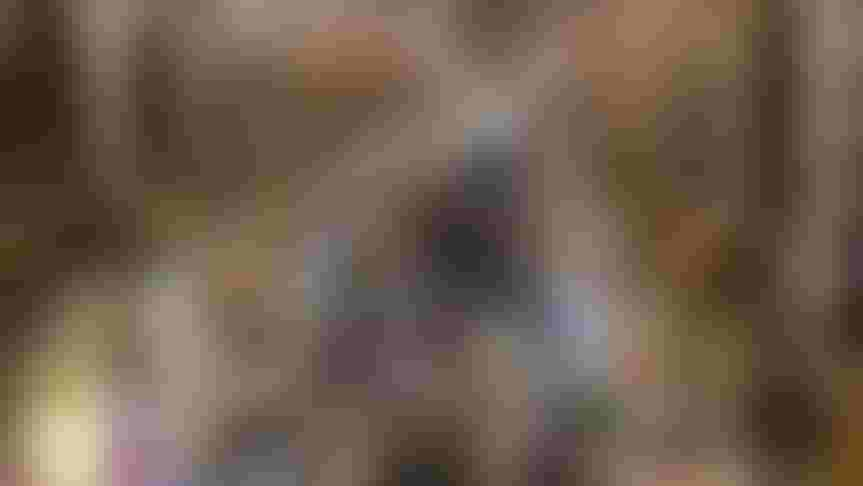 3. Hirka-i Serif Mosque
It is located in Istanbul's most known district, Fatih. The mosque got its name due to the Prophet's coat; peace be upon him. Sultan Selim I, who ruled between 1512 – 1520, brought this coat to Istanbul in 1516 and kept it in a special place.
Hundreds of tourists and Turks head towards the Hirka-i Serif Mosque in Ramadan to visit it and have a look at the Prophet's coat, which is now a ritual for Muslims in Ramadan.
The word "Hirka" has entered the Ottoman Turkish and is used as a "coat."
This coat was kept in a special enclosed box at the mosque; no one could see it until Sultan Abdulhamid II came to the throne and ordered to open it for the public in Ramadan.
Some parts of the coat were damaged due to the wrong way of keeping it. So, restorers worked on restoring and maintaining it in new ways. Unlike Owais al-Qarani's turban, the Prophet's coat had no bacteria, though both the turban and coat were kept in the same box.
Ali Firat, the family's caretaker maintaining the coat, says that the Ottoman Sultan Abdulmajid 1, who ruled between 1823 – 1861, ordered to design the mosque to accommodate an enormous number of people. So, he organized the prayer place to be separate from the visiting area.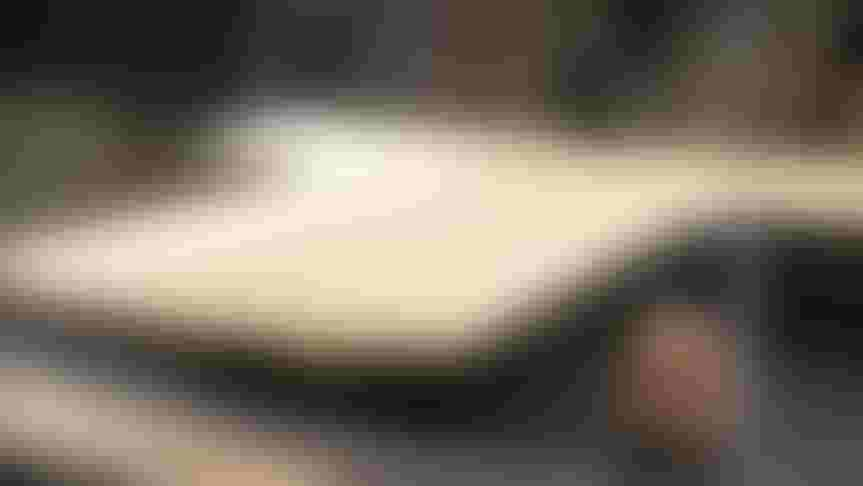 4. Historia Mall
Historia Mall is located in Fatih and one of Istanbul's most prominent shopping malls. It is a destination for Turks and tourists. The Historia mall has a contemporary design, having a massive fountain in the middle that provides a sense of pleasure and happiness for visitors watching the water rise high.
The mall comprises six floors that include clothes shops, restaurants, toy shops, a cinema, cafes viewing the street, parking, an electronic shop, and a market.
5. Sultan Ahmed
On the European side of Istanbul, Sultan Ahmed district is the first tourist destination; it is assuring to know that every visitor to Istanbul is rarely to leave Istanbul without visiting Sultan Ahmed district, where historical monuments spread alongside the district, making it uncovered museums.
Sultan Ahmed district is located on Istanbul's first hill, holding the ruins of three different empires that mixed civilization, history, and architecture, making it a center for meeting cultures, civilizations, and religions.
In fact, the district has unmatchable monuments:
Sultan Ahmed Square:  It is one of the oldest squares, dates back to the second century AD, established during Roman Empire as a horse racing track. It was also used for holding concerts, dance parties, as well as social and cultural activities.
The square has a group of historical columns: Column of Constantine, Serpent Column, and the Egyptian Obelisk. It is worth noting that Sultan Ahmed Square could preserve its importance during all historical epochs.
Sultan Ahmed Mosque: It was built against Hagia Sophia; the construction process started in 1609 during Sultan Ahmed 1 reign, who ruled between 1603 – 1617. It was opened in 1616 and completed in 1619.
The mosque was built to be a college, including a school, an institute, a market, a health care center, and a cemetery. It is the only mosque in Istanbul with six minarets.
It is also called the Blue Mosque due to its blue tiles. The mosque's dome diameter is 33.6 meters and 43 meters high. With its distinctive architecture, it is considered one of the most prominent and massive mosques in the world.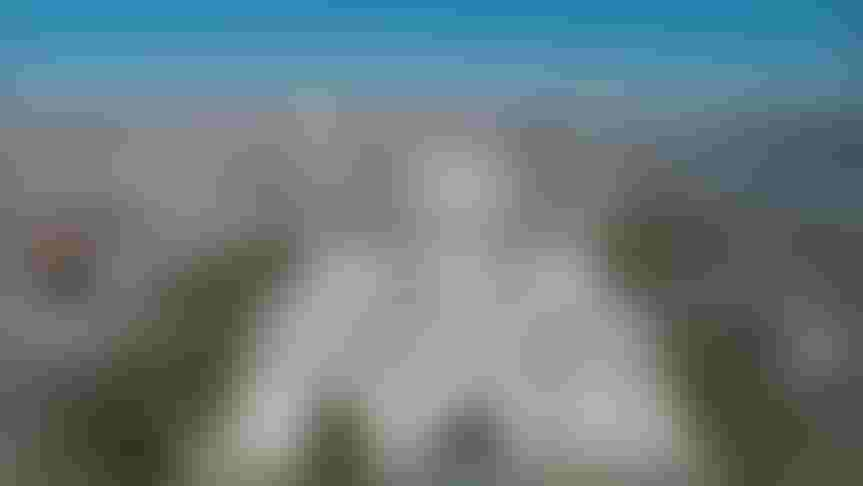 Hagia Sophia Museum:  It is one of the most prominent international heritage places against Sultan Ahmed Mosque. It was established as a church, and then it was transformed to be a mosque after the Ottoman conquest of Istanbul in 1453. It was used to be a mosque till 1934, before it was converted to a museum.
The museum is made of stone and tiles, dating back to 537. Some historians consider it "the eighth of wonders." 
Hagia Sophia Museum is an artistic and architectural monument, used for 481 years as a mosque before it was transformed into a museum in 1934. The Turkish Supreme Administrative Court decided to cancel the cabinet decision issued in 1934, reopen it again for prayers, and transfer this historical monument's dependency from the Ministry of Culture and Tourism into the Presidency of Religious Affairs.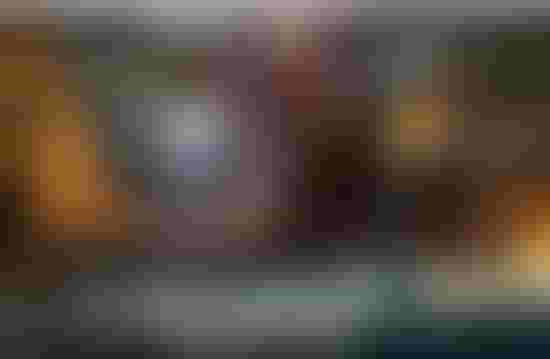 6. Zeyrek Mosque
Istanbul, mainly the old part, has many historical mosques, which some used to be churches and transformed into mosques such as Zeyrek Mosque.
The mosque is located on the outskirts of the gulf in the Zeyrek district. It is one of the mosques which was originally a church; it was built on two Greek Orthodox churches after the conquest of Constantinople.
It is the second-largest monument built by the Byzantines after Hagia Sophia; it originally comprises two Orthodox churches and a prayer room. It was built by Laszlo, the Hungarian King's daughter, in the late Byzantine reign. It was damaged during the Latin occupation and ruled by Catholic monks.
The monastery of Christ Pantocrator was used as a school after the Ottoman conquest of Istanbul. The mosque got its name from Molla Zeyrek Mehmet Efendi.
The mosque was made of stone, with one minaret and five domes making its roof. It is one of the prominent monuments and architectural patterns for the Byzantine period in Constantinople.
It is one of the most important tourist destinations for visitors in the old city of Istanbul, which is still lofty till today.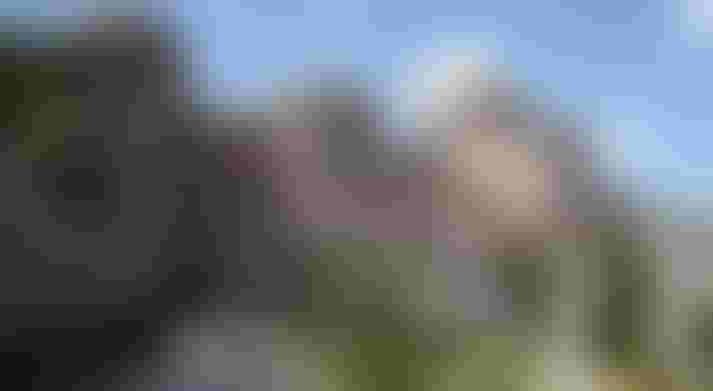 7. Beyazit Mosque
The historical mosque of Beyazit, one of Istanbul's most prominent mosques, was built during Sultan Bayezid II's reign during 1501 – 1506, who succeeded Sultan Mehmet Fatih.
Beyazit Mosque is one of the Ottoman monuments having the Byzantine building style and a destination for tourists.
The sanctuary is located in the middle of the mosque, which has a main dome, 16.78 meters diameter, supported by four strong pillars. Apart from having a restaurant for feeding the poor, the mosque has a primary school, a charity hospital, a religious school, a bathroom, and a motel.
The mosque has two minarets; one is higher than the other by 79 meters.
The mosque has a carpet that weighs 5 tons, which was weaved in 1889. It took two years to restore it when the mosque was restored in 2019 at the cost of 4.485.000 Turkish Liras.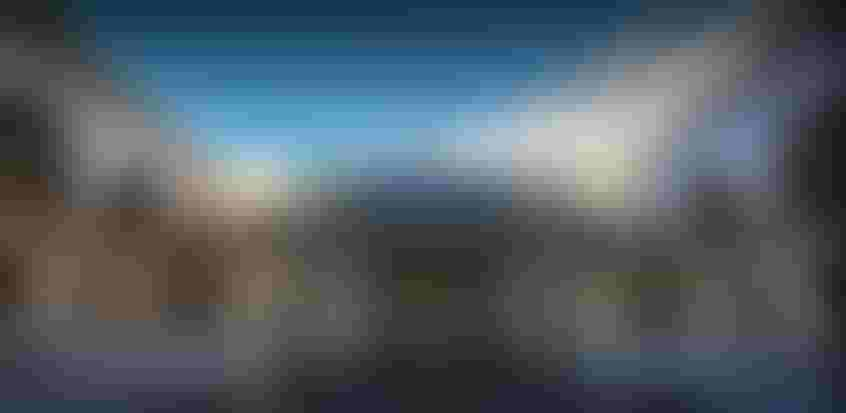 8. Sahaflar Bazaar
It is located in Beyazit on the European side of Istanbul, particularly between Fesciler in Grand Bazaar and Beyazit Mosque. 
The market is known for selling second-hand books, rare and small manuscripts, and books about philosophy, religion, and logic, which were used to be taught at many religious schools in Turkey.
9. Aksaray Istanbul
Aksaray's reputation has preceded itself as it is a landmark that any visitors would not mistake. It is a node point for all the city's roads, where you can find the most delicious restaurants. As soon as a visitor reaches Aksaray, the smells of appetizing international dishes start to caress his senses.   
You can have a wide choice of international dishes such as the Turkish "Iskender Kebab," the Asian "Kebab," Yemeni "Mandi," Palestinian "Felafel," and Syrian "Shawarma," making Aksaray a place where dishes and cultures meet.
While wandering in the streets, most likely, you will be invited to taste the famous Turkish dish "Iskender Kebab." According to Turks, "If you haven't tasted Iskender Kebab, then you have not visited Turkey." The dish's origin goes back to Bursa, half an hour by ferry from Istanbul; it comprises lamb meat, hot sauce, pieces of bread, yogurt, and butter. 
Syrian food lovers will find their destination in Aksaray, where many Syrian restaurants serve "Shawarma," different kinds of "Kibbeh," and Syrian sweets.
Aksaray also has a group of Iraqi, Yemeni, and Palestinian restaurants.
Fatih district on Google Maps
Read more on Safaraq
All you need to know about the Maldives
Edited by Safaraq
Did you like our topic? You can share with your friends.
Featured tourist services
We offer top tourist services with the highest standards of quality and luxury with 24/7 follow-up.
Flight reservations
Tourist programs
Hotels and Resorts
Car Reservation
Group Tours
VIP Services
Subscribe To Our Newsletter
Find More About The Latest Safaraq