Top Tourist Companies in Trabzon
Trabzon is a stunning city located on the northeast coast of Turkey, overlooking the Black Sea. With its picturesque scenery, rich history, and vibrant culture, it has become a popular tourist destination in recent years.
The city boasts a variety of attractions, including ancient ruins, historical landmarks, and natural wonders, making it an ideal destination for travellers seeking adventure, culture, and relaxation.
If you're planning a trip to Trabzon and want to make the most of your time there, it's recommended to find a reputable tour company that can provide you with an enjoyable and hassle-free experience.
5 Tips to Choose the Perfect Tour Company in Trabzon
Choosing the right tour company can make all the difference in having a memorable and enjoyable vacation in Trabzon. Here are some tips to help you choose the perfect tour company for your trip:
Research the Costs: Before selecting a tour company, it's important to understand what the cost of the tour covers. Ensure you're clear on whether the cost includes meals, transportation, and accommodation, or if they're extra charges. Also, compare prices among different companies to make sure you're getting the best deal.
Safety Record: Your safety should always come first when travelling, so research the safety record of the tour company. Check if they have safety protocols in place, and if their staff is trained to handle emergencies. Look for companies that prioritize safety and have a good track record.
A Balanced Schedule: A well-planned itinerary can make all the difference in your trip. Ensure that the tour company's schedule includes a good balance of sightseeing and leisure time, so you don't feel rushed. It's important to have time to enjoy the sights and sounds of Trabzon.
Group Size: Consider the size of the group you'll be travelling with. Smaller groups can provide a more personalized experience, while larger groups may offer more opportunities to meet other travellers. Choose a group size that fits your travel preferences and comfort level.
Check their Reputation: Finally, check the reputation of the tour company before booking. Read reviews and testimonials from previous customers, and look for companies that have been in the business for a while. You can also ask for recommendations from friends or family members who have travelled with tour companies in Trabzon. A good reputation is a sign of a trustworthy and reliable company.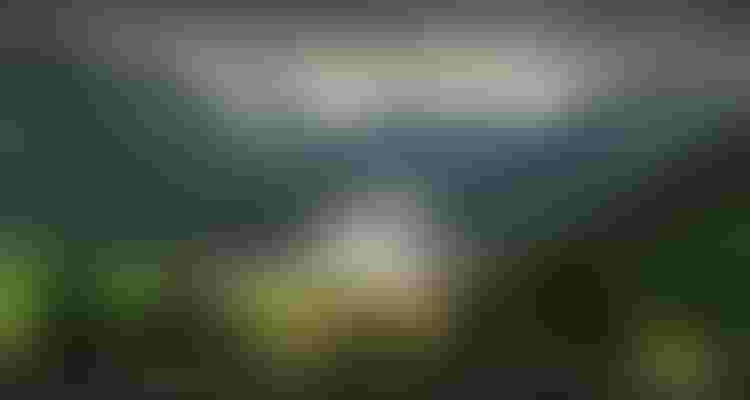 Discover Trabzon with Safaraq: The Leading Tourist Company in the Region
Safaraq is a leading tourist company in Trabzon that offers a range of services to help travellers explore the region. Here are some reasons why you should consider booking your tour with Safaraq:
Save a lot of money: Safaraq offers competitive pricing for their tours and packages, which can help you save money while still enjoying a high-quality travel experience.
Depth of experience: Safaraq has been operating in Trabzon for many years and has extensive experience in the tourism industry. Our knowledgeable guides can help you discover hidden gems and provide insights into the culture and history of the region.
Benefit from our extensive resources: Safaraq has a network of partners and resources that can help you access the best destinations and experiences in Trabzon.
Best destinations and tour packages: Safaraq offers a wide variety of tour packages to suit different interests and budgets. We can help you find the best destinations and experiences based on your preferences.
Flexible travel policies: Safaraq understands that travel plans can change, and we offer flexible policies that can accommodate your changing needs.
Unparalleled customer support: Safaraq is committed to providing excellent customer service and support throughout your trip. Their team is available 24/7 to assist you with any questions or concerns you may have.
Peace of mind: With Safaraq, you can have peace of mind knowing that you're travelling with a reputable and experienced company that puts your safety and satisfaction first.
Whether you're looking to explore Trabzon's stunning natural beauty, learn about its rich history, or indulge in its delicious cuisine, Safaraq can help you plan an unforgettable trip.
Trabzon: A City of Beauty, History, and Culture - Book Your Tour with Safaraq Today
Trabzon is a city of unparalleled beauty, history, and culture, and Safaraq is your key to unlocking all that this amazing destination has to offer. As a leading tour company in the region, Safaraq offers a range of services that can help you explore Trabzon and create unforgettable memories.
With Safaraq, you can visit ancient ruins, discover hidden gems, and experience the local culture and traditions. You can explore Trabzon's stunning natural beauty, including its majestic mountains, crystal-clear rivers, and breathtaking coastline. You can also visit historical landmarks, such as the Hagia Sophia Museum, Sumela Monastery, and Ataturk's Mansion.
Safaraq offers a variety of tour packages to suit different interests and budgets, including city tours, cultural tours, adventure tours, and more. Our knowledgeable guides can provide insights into the history and culture of the region, and help you discover the best destinations and experiences that Trabzon has to offer.
At Safaraq, customer satisfaction is our top priority. We offer flexible travel policies, unparalleled customer support, and a commitment to providing you with a safe and enjoyable travel experience. With Safaraq, you can have peace of mind knowing that you're travelling with a reputable and experienced company.
So why wait? Book your tour with Safaraq today and discover all the beauty, history, and culture that Trabzon has to offer.
Edited by Safaraq Tourism
Did you like our topic? You can share it with your friends
Featured tourist services
We offer top tourist services with the highest standards of quality and luxury with 24/7 follow-up.
Flight reservations
Tourist programs
Hotels and Resorts
Car Reservation
Group Tours
VIP Services
Subscribe To Our Newsletter
Find More About The Latest Safaraq