Top Tourist Programs in Nevsehir, Cappadocia 2023
Tourism Programs
Choose your favourite tourist destination
Safaraq Tourism Channel
Enjoy Watching The Most Beautiful Tourist Destinations And The Best Tourism Activities And Programs In Turkey
View all
Plan your tourist program
Plan your tourist program in the finest details
Table of Contents
Tourist Program Features in Nevsehir
Tourist program features are countless in Nevsehir, one of the most prominent tourist places in Turkey, located in the east of the Anatolian region. It has a wide variety of tourist, historical, and religious monuments. Not to mention, the city is known for its dazzling rock formations, caves, and carved stone. 
Planning a Tourist Program in Nevsehir, Cappadocia
When considering having a charming holiday in Nevsehir or making a hotel reservation in Cappadocia, the visit must be well-planned to enjoy an unforgettable time and not miss any of the city's striking monuments. It has a wide variety of prominent natural beauty, including Goreme City, Fairy Chimneys, Derinkuyu Town, Uchisar Castle in Cappadocia, Ihlara Valley, and Open Goreme Museum.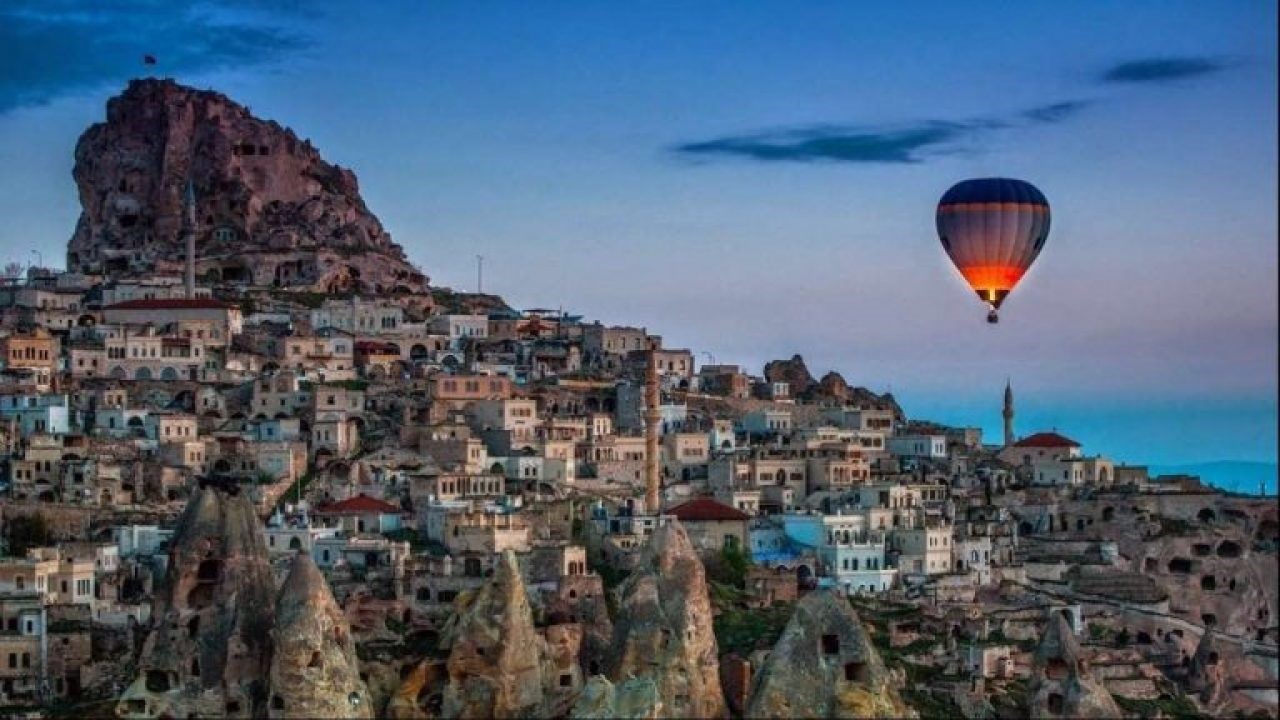 Top Tourist Programs in Nevsehir and Cappadocia by Safaraq Tourism
Safaraq Tourism has various tourist programs to the capital of hot balloons, Cappadocia, where you can enjoy watching caves, museums, ride hot balloons, and wander through its charming natural beauty.
The program starts with having breakfast and check-out, heading towards Kayseri Airport via Istanbul Airport; our representative will be waiting for you to accompany you on tour to enjoy museums north Cappadocia, see charming natural beauty, visit Uchisar Castle, rock formations, and the stone churches, have lunch, head towards Goreme, the open museum, have free time for exploring the area, and finally to the hotel for check-in. The next day starts with check-out, setting off to have breakfast, heading towards southern Cappadocia to visit the region overlooking Pigeon Valley and Kaymakli Underground City, and finally back to the airport for departure.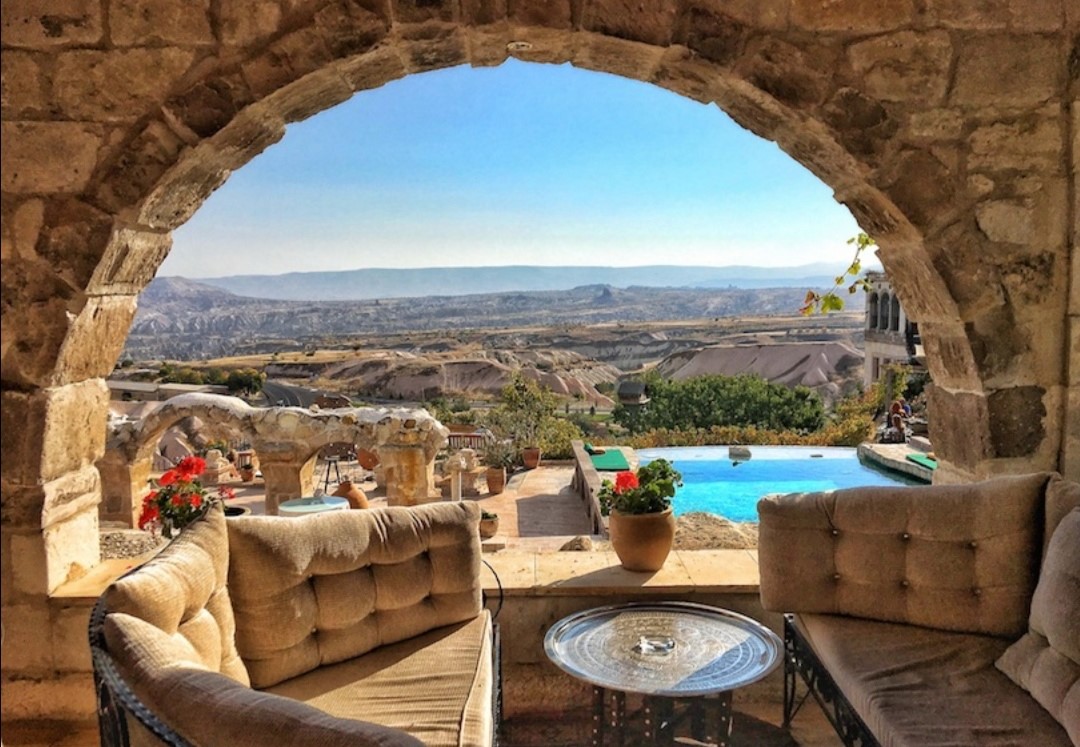 Honeymoon Program in Nevsehir
Safaraq Tourism has special honeymoon programs, a 10-day program to enjoy Cappadocia's charm, one of Turkey's best spots for honeymooners. You will have the chance to enjoy the following:
Derinkuyu is an underground city dating back to the Bronze Period. During the Byzantine Empire in the 6th and 7th centuries, Christians hid in the city's caves, tunnels, and mazes escaping from invaders. Nowadays, it is open for visitors. 
Cappadocia is known for its hot balloons, one of the most thrilling must-do activities in the arms of nature. Honeymooners will fly over mountains and enjoy the stunning natural beauty.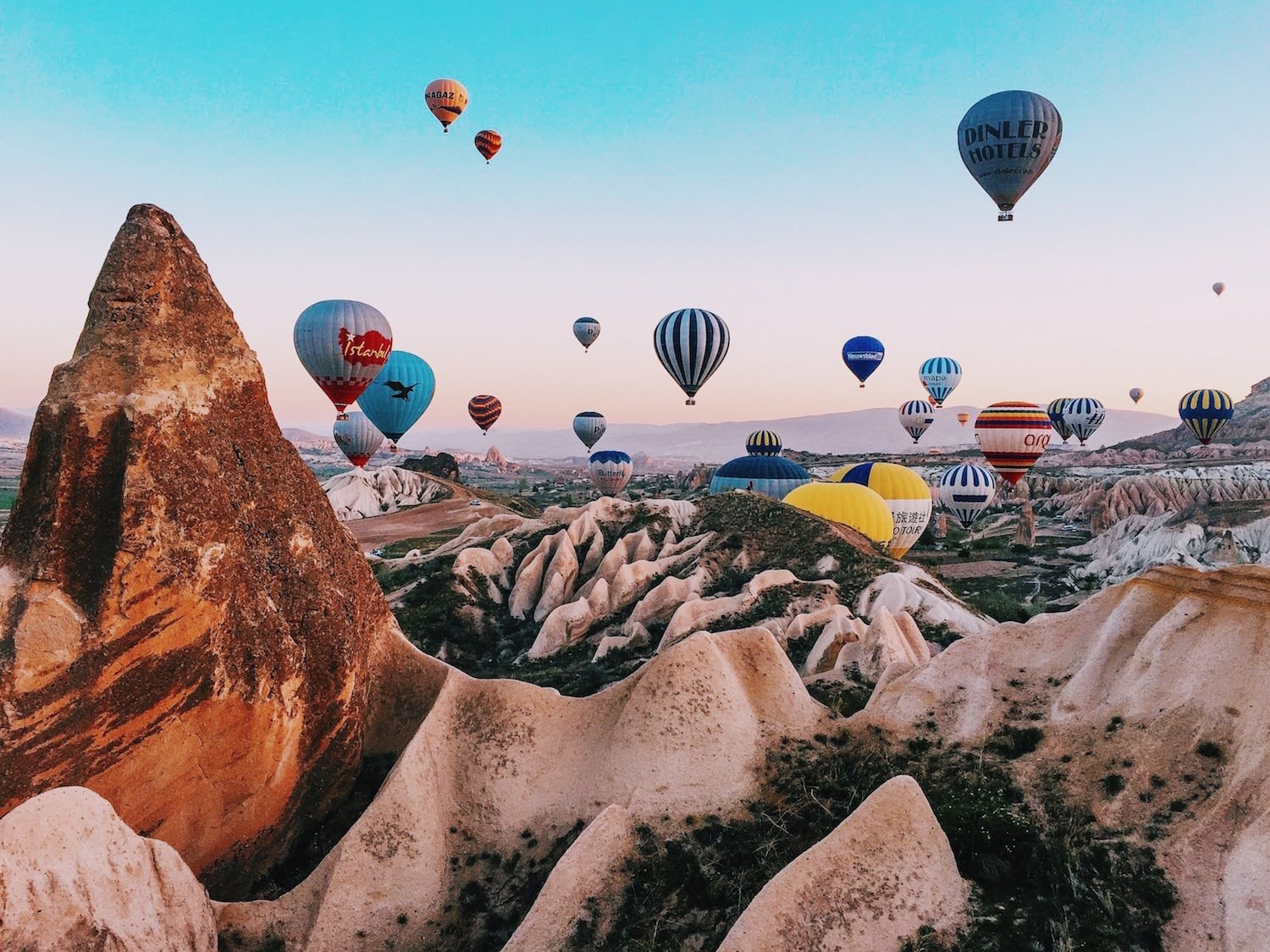 Honeymooners should not leave the city without visiting Fairy Chimneys in Goreme, known for its natural beauty of rock formations, a range of dazzling hills and mountains formed due to natural erosion. 
Cappadocia volcanoes and Cavusin Village are hot spots to visit, formed due to volcanic eruptions over 60 million years.
The honeymoon would be more beautiful with Cappadocia's luxurious hotels; here is a list of the most prominent hotels in Cappadocia: Dinler Hotel, Lodge Cappadocia, Phocas Cave Suites, where you can enjoy a combination of history and modernity at the same time.
Tourist Programs for Family in Nevsehir
Safaraq Tourism offers top tourist programs for families in Cappadocia and Nevsehir, enjoying charming beauty, caves, plains, beaches, and hotels. We provide detailed programs for families; contact us to learn more about the most luxurious programs.
Edited by Safaraq Tourism
Did you like our topic? You can share it with your friends.
Subscribe To Our Newsletter
Find More About The Latest Safaraq