Explore Basaksehir District in Istanbul
Table of contents
Basaksehir in Istanbul
Infrastructure in Basaksehir
Basaksehir is one of Istanbul's most advanced districts, with a robust, modern and extensive infrastructure.
Basaksehir has become one of the most attractive areas for local and foreign investors alike, not only because of modern buildings with the highest amenities and luxury but also robust infrastructure, social, cultural, health and educational facilities. It is a featured region, a competitor to many of its European city counterparts.
Besides, it contains Istanbul's second-largest exhibition square, used for many events throughout the year. Theatre performances, concerts, festivals and celebrations of the holy month of Ramadan are the most prominent events.
Educational Services in Basaksehir
Basaksehir inhabitants are waiting for the opening of a public university soon and the ongoing preparations for the opening of several private universities, including Ibn Khaldun University. It also has many private schools, Arab and international schools, and public schools, from kindergarten to secondary school.
Basaksehir is one of the most developed areas in educational facilities, with many public educational facilities: kindergarten, nursery schools, 23 primary schools, 20 integrated schools, 25 intermediate schools, and 19 secondary schools. The region also has a large number of private schools, which are steadily increasing.
The Grand Central Square in Basaksehir
Many visitors to major world's cities such as London, Paris, Berlin, New York and Budapest are amazed by their robust infrastructures, which have huge central squares with many vital facilities.
Like the world's major cities, Basaksehir is undergoing a remarkable shift; the Turkish government is building a huge square in the region, spanning over an area of 60,000 square meters. It serves as a model for planning new cities, and this square is expected to be twice the size of Taksim Square.
The square in Basaksehir will be large and include a wide network of superstructures and infrastructure, under which a transportation network with many underground tunnels connecting it to other European and Asian sides of Istanbul.
The new square is designed to meet all the needs of residents in Basaksehir. It will be surrounded by many vital facilities such as the medical city and the most extensive botanic garden in Europe - extending over an area of 368 thousand square meters – park slots for thousands of cars. Not to mention, it will have many restaurants, cafes and a mosque that accommodates 5,000 worshippers.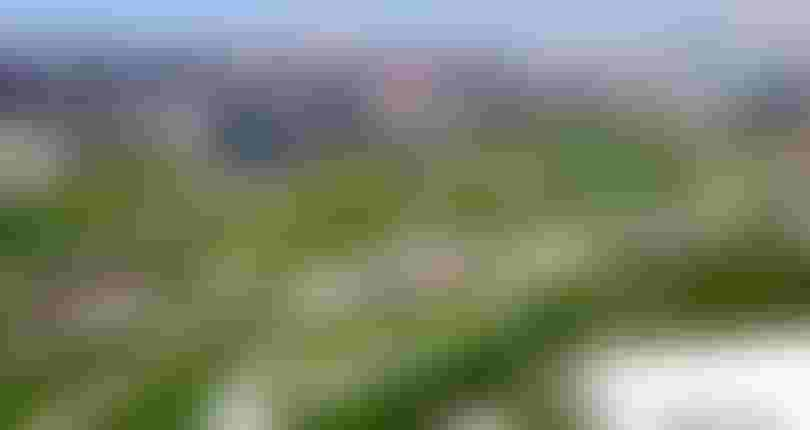 Health Care Facilities in Basaksehir
Basaksehir has many health care facilities, including a 100-bed public hospital and 23 public clinic hospitals. It also contains many private hospitals, and the construction of Europe's largest health complex in Basaksehir is ongoing.
The Turkish government has launched many projects since 2003 in the health sector in all Turkish cities. The state began establishing an integrated medical city in Basaksehir, the largest medical city ever, not only in Turkey but also in Europe.
A large number of health facilities have been completed so far, and eight hospitals are being built in Basaksehir, with a capacity of up to 2,682 beds, equipped with the latest international technology. The new hospitals will be larger than the leading Turkish hospitals, such as Jerrah Pasha Hospital and Capa Hospital.
These hospitals will be as follows: children's hospital, general hospital, women's and maternity hospital, cancer hospital, neurology and joint diseases hospital, cardiac hospital, psychiatric hospital, physical therapy and health rehabilitation hospital. It will be straightforward to access hospitals by metro, tramway, and buses, with direct lines that reach the modern square Basaksehir.
Transport in Basaksehir
Basaksehir has an extensive network of transport: public and private, including buses and the underground. Work is ongoing on the other section of the metro and a new tramway line in the area.
The Basaksehir metro line is one of Istanbul's most effective metro lines, reaching Ataturk Airport, the Marmray line that connects the Asian and European sides of Istanbul, and metro lines reaching Taksim, Besiktas, Mecidiyekoy and many other areas of Istanbul.
The area has one of the city's most widely used metro lines, the Basaksehir-Kirazli metro line, the Kirazli-Olimpiyat, 16 km long and 11 stations, and ample train parking and maintenance park.
In addition, there is a node station for both the Basaksehir-Kirazli line and the Kirazli-Yenikapi line, which enables residents to reach many vital areas, such as Ataturk International Airport and the Marmray train.
Turkey has plans to build a new tram line in Basaksehir, and the project is expected to start soon at the cost of approximately TL 450 million.
Basaksehir has a vast network of bus lines reaching it from all of Istanbul, particularly vital areas such as Taksim, Mecidiyekoy and many other essential areas.
Work is ongoing to strengthen the area with a vast network of railway lines, which will be announced soon.

Cultural and Social Features of Basaksehir
Basaksehir has a rich social environment represented by shopping malls, theatres, cinemas, conference and celebration halls, as well as many facilities for people with special needs, and its huge sports stadium within the Olympic zone, the largest sports stadium in Turkey.
A large area has been allocated to a huge industrial zone, which provides about 300,000 jobs, making it one of the largest industrial zones in Turkey.
Its population is young that under 20 years old people account for 40% of the total population, while people between 20-44 account for 43% of the total population.
The region has a very modern infrastructure, with smart services as in the Basaksehir Metro Kent Istanbul region; the latest technology is applied by qualified staff, whom the central and local administration constantly trains.
Nature in Basaksehir
Basaksehir is bordered by large areas of green forest from the northern side, consisting of cypress, pine and evergreen trees. A river passes through the area with a dam alongside it, and the river flows into Kucukcekmece Lake, creating picturesque natural areas and an artificial lake spanning 26,000 square kilometres.
Basaksehir is home to one of the largest natural valleys, with vast biodiversity in Sazlidere, which has a natural and archaeological garden at the same time, preserving biodiversity and the region's historical heritage.
The area also includes another valley called "Water Valley," located in the fifth area in Basaksehir. It extends over 45,723 square meters and contains 26,000 square meters of walking tracks.
Besides, it has many vital facilities, such as shopping malls, sports centres, restaurants, and cafes.
Stretching over 26,000 square meters, Basaksehir Lake is Istanbul's largest artificial lake, located in the Bahcesehir area of Basaksehir. Large regions of gardens surround the lake, spanning 300,000 square meters, as well as restaurants, game parks, private clubs, and cafés.
It also includes a large reserve in Samler, with many wild animals such as foxes and hawks. It also has ample green spaces for hiking, extending over approximately 50 square kilometres, one of the most extensive forests in the region.
Basaksehir Features
Basaksehir has an important location, the closest area of Istanbul's new airport, and near the Istanbul Canal, which is planned to be one of Turkey's most significant projects. Besides, the third bridge, Sultan Yavuz Suleyman Bridge, will pass by it.
FAQ about Basaksehir
Basaksehir is the most vibrant region on the European side of Istanbul, consisting of 39 areas, spreading on the European and Asian sides of the city.
The municipality of Basaksehir was founded in 2008 after being separated from the municipality of Buyukcekmece. It is bordered by Aranautkoy from North, Eyup from the North-East, Sultangazi and Esenler from East, Bagcilar, Kucukcekmece, and Avcilar from South, and Esenyurt from the South-West.
Basaksehir is about 26 km from Taksim Square, about 30 minutes.
You can get to Basaksehir by metro via Metro Kent station, as well as buses.
Read more on Safaraq:
Top Entertainment Cities in Istanbul

Tourism in the Maldives islands
Edited by Safaraq Tourism
Did you like our topic? You can share it with your friends
Featured tourist services
We offer top tourist services with the highest standards of quality and luxury with 24/7 follow-up.
Flight reservations
Tourist programs
Hotels and Resorts
Car Reservation
Group Tours
VIP Services
Subscribe To Our Newsletter
Find More About The Latest Safaraq