Mall of Istanbul: The Most Massive and Best Mall in Turkey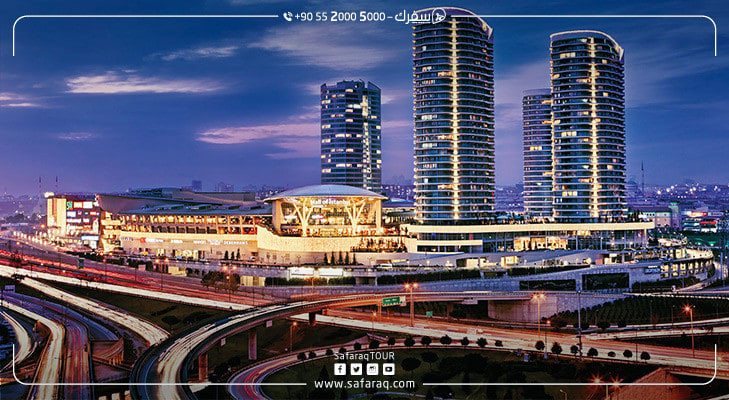 Table of contents
Mall of Istanbul is one of Istanbul's most prominent malls and is widely extended, and it may take more than a day to enjoy discovering all its secrets.
The huge commercial complex was opened in 2014 and consists of six towers: 4 residential towers, an office tower, a large hotel building and hotel units, and a massive shopping mall.
Information about Mall of Istanbul
The shopping mall has an area of approximately 156,000 square meters and is beautifully designed, spreading over four large floors. The mall's architecture was inspired by the precise geometric style of the Sultan Ahmet Mosque, the historic Taksim Square, and Yildiz Ottoman Palace. The mall offers visitors a loving atmosphere with spacious halls and glass ceilings for natural lighting.
Mall of Istanbul Sections
It consists of 4 major sections:
Residential complex: Mall of Istanbul apartments within four adjacent residential towers.
Hotel with hotel apartments: Mall of Istanbul Hotel
Commercial offices: Mall of Istanbul office
Shopping Mall: Mall of Istanbul shops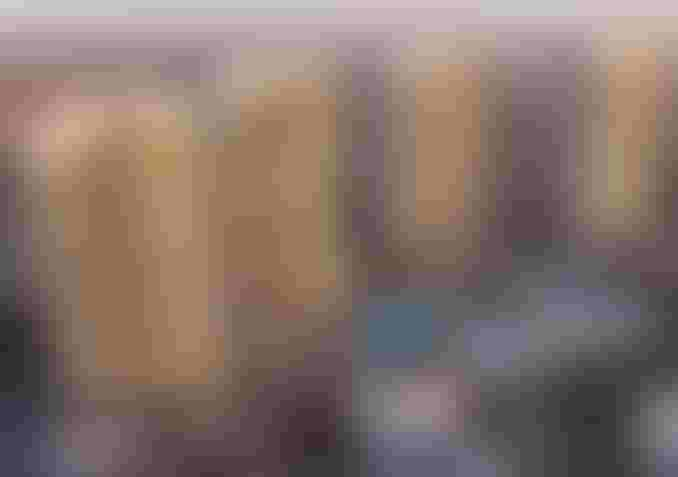 Mall of Istanbul Shops - The Most Famous European and Turkish Brands
With more than 350 stores and thousands of luxury local and international brands, Mall of Istanbul combines shopping, culture, and art with entertainment under one umbrella, adding a new value to the concept of shopping.
Stores exhibit a range of products from fashion, electronics, traditional foods, furniture, children's toys, as well as a huge hypermarket that caters to all your needs. It is worth mentioning that the Mall of Istanbul contains many international brands of the latest fashion for women's and men's clothing and distinctive costumes for your loved children.
The mall also periodically hosts many international exhibitions and festivals, featuring jewellery, paintings, antiques, original artworks and seasonal decorations, coming to Istanbul from all parts of the world.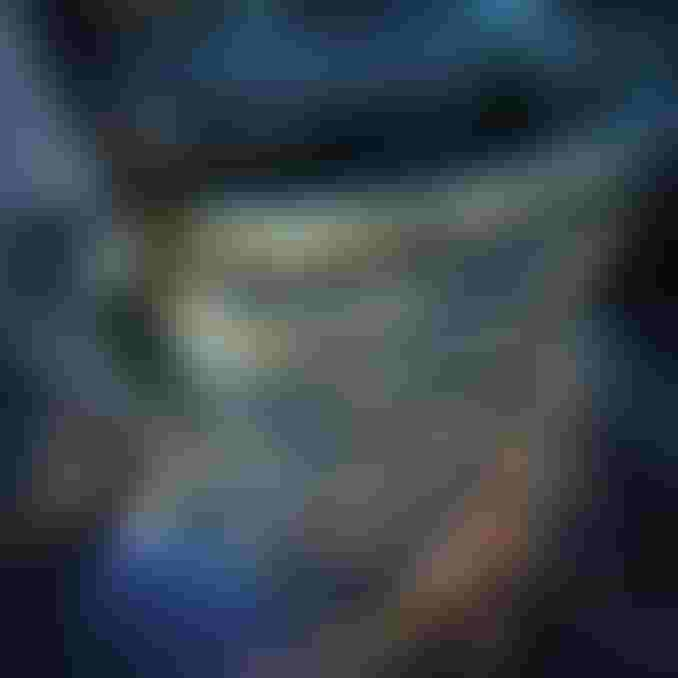 Where is the Mall of Istanbul Located?
The Mall of Istanbul, Istanbul's largest comprehensive shopping, entertainment and modern life centre, is located in Basaksehir, one of the most important areas experiencing tremendous urban growth and development on the European side of Istanbul.
It is located in the heart of Basaksehir, on the TEM highway connecting the European and Asian sides of Istanbul. Mall of Istanbul is easily accessible by public transport such as buses, metro lines, and free bus services to and from the mall for visitors staying in Istanbul's most famous hotels.
Mall of Istanbul Location on Google Maps
How to Get to the Mall of Istanbul
The Mall of Istanbul is 32 km from Istanbul's New Airport, a 28-minute drive.
The Mall of Istanbul is 26 km from Taksim, a 30-minute drive.
The Mall of Istanbul is 20 km from Sisli, a 25-minute drive.
The Mall of Istanbul is 64 km from Sabiha Airport, an hour drive.
The Mall of Istanbul is 13 km from Ataturk Airport.
Going to the Mall of Istanbul by metro:
You can easily reach the Mall via M1B metro and then the M3 metro and stop at Ikitelli Sanayi Station. Or via M2 metro then Metro M1B and Metro M3, and stop at Ikitelli Sanayi Station.
Mall of Istanbul Amusement Park: Mall of Istanbul Games
The games vary from giant swings, high-speed shuttles, fun tunnels to a unique fantasy hotel in Turkey, bursting with horror and ghost games.
There are points for buying and giving gifts and exciting and fun moments with the entire family at MOIPARK, Europe's largest indoor entertainment city. It is one of the most important amusement parks in Turkey and the Middle East, spanning an area of 12,000 square meters within the Mall of Istanbul.
Between the funhouse, the roller coaster, the junior cars, collision vehicles, plastic fishing games, the flying ship and horse carriages, your children's laughter will rise as they quickly slip on the twisted train tracks between two floors full of all kinds of great games in great happiness. In addition, there are dozens of other fun games for young and old for limitless excitement and fun.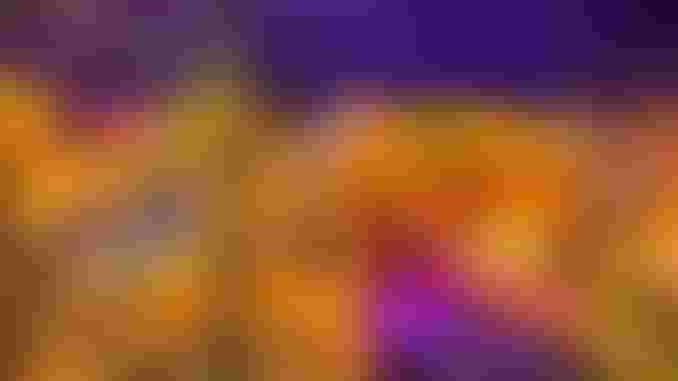 There are also many challenging and competitive games, muscular sports, a modern bowling alley, a huge racing circuit, big somersault games and high-speed vehicles.
Our friends, Rockhead, also provide a special corner for your pleasant occasions and share their happy birthday candles and the cutting of the delicious cake with your children. They also offer the costumes of cartoon characters for children and share gaming cards and points with you, where you spend an unforgettable day in Moipark park at the Mall of Istanbul. With your children, you'll have delicious meals and favourite desserts in the restaurant and cafés in the garden corner and buy your unique sweets and souvenirs in the form of figures and cotton toys. Come to MOIPARK in the Mall of Istanbul to start the fun now!
Best Mall in Istanbul: Istanbul's Largest Malls
With a track record and a history of awards, the Istanbul of Mall has won several international awards during a series of developments, being selected as 'Best Integrated Multi-Use Project' and 'Best Shopping Centre Development Project' at the 2011 European Real Estate Awards. all that make it at the the top of : best malls in istanbul
Mall of Istanbul later won the 'High Achievement Future Projects' award at the 2011 RLI Awards, organized by a leading international retail and entertainment magazine.
The Mall of Istanbul was named 'Best Shopping Centre' in 2015 at the City Awards, about identifying the best in the luxury real estate industry.
The Istanbul Complex has also proved successful internationally, winning the 'Best Shopping Centre in Europe' award in the 'Mega Shopping Malls' category rated by the ICSC International Council of Shopping Centres.
Services at the Mall of Istanbul
The Mall of Istanbul offers a range of important services that ensure the comfort of residents, guests and visitors alike, the most important of which are:
ATMs
Maternity and Children's Room
Wheelchairs
Safety Deposit Boxes.
Information Desk.
Foreign Exchange Teller.
Wireless Internet (Wi-Fi).
First-aid Point.
Spacious Toilets.
Free Parking
Vale Service.
Taxi Station
Transport Services
Passenger Stops
Family Stops
Bike Parking
Purchase Tax Refund Point (KDV VAT)
Outdoor Seating Areas
Indoor Seating Areas
A Prayer Room and Mosque for Friday Prayers
Facilities for People with Special Needs
Distinctive Modern Décor
Read more on Safaraq:
Antalya's Most Famous Tourist Places
Edited by Safaraq Tourism
Did you like our topic? You can share it with your friends
Featured tourist services
We offer top tourist services with the highest standards of quality and luxury with 24/7 follow-up.
Flight reservations
Tourist programs
Hotels and Resorts
Private cars
Group Tours
Tourist programs